Stackyard News - July 2016
Agricultural, Environmental, Countryside and Farming News from the UK and beyond.
Potatoes in Practice to be held at Dundee
Potato industry representatives, growers and influencers from all over the UK and beyond are expected to descend on Dundee next month to take part in Potatoes in Practice 2016.
---
Judges Announced for Borderway Agri Expo 2016
Harrison & Hetherington have announced the Judges for the 2016 Borderway Agri-Expo to be held at Borderway Mart on Friday 28th October.
---
OREsome Volunteers Wanted to Protect At-Risk Heritage
The team behind a new project that aims to be the first step towards preserving some of the north's most 'at-risk' industrial heritage is looking for some truly OREsome volunteers.
---
New Society President Follows in Family Footsteps
The new President of the Yorkshire Agricultural Society, Lord Middleton, has taken office for 2016/17, in the closing ceremony of the 158th Great Yorkshire Show.
---
Longtown Primestock Sale
C&D Auction Marts Limited had forward 18 prime cattle, 8 prime bulls, 18 OTM cattle, 2,516 prime lambs and 5,217 cast ewes & rams at their weekly sale at Longtown on Thursday 28th July 2016.
---
Brexit Puts £15 to £30 on Organic Feed Prices
The devaluation of currency following the EU referendum has increased organic feed prices by around £15 to £30 a tonne depending on protein levels, according to specialist organic feed supplier Hi Peak.
---
Honda Goes Off Road at Ragley Hall Game Fair
Honda is delighted to confirm its attendance as an exhibitor at The Game Fair at Ragley Hall, Warwickshire.
---
Farmers Advised to Study Silage
Farmers wanting to gain more control over their winter feed budget should analyse their silage cuts sooner rather than later – that's the advice from the agriculture team at Barenbrug UK.
---
Kieran Takes Top Prize at Young Farmers' Highlight
A three-year-old lad from Barnoldswick emerged as supreme champion at Skipton Auction Mart's annual young handlers' prime lamb show and sale.
---
Kuhn Gyrotedders get Chassis and Suspension Updates
KUHN's new GF 13012 and GF 17012 Gyrotedders enable users to ted up to 15 ha of grass per hour.
---
Zetor Battling for Guinness Book of Records Entry
The Zetor Crystal tractor created a picture on a field with an area of 20.7 hectares in the shape of the Lithuanian Coat-of-Arms and thus made an effort at getting an entry into the Guinness Book of Records.
---
Positive Tests for NH Methane Power Tractor
A challenging and successful season for the New Holland prototype T6.180 Methane Power tractor.
---
Complementary Role of Sheep in the Upland and Hill Areas
Sheep farming in UK upland and hill areas provides a wide range of public goods and services, from food production and environmental stewardship to landscape management and cultural heritage.
---
Tunnelby Inca takes Royal Welsh Championship
There are many ways to celebrate your 21st birthday and winning the Overall Supreme Limousin Championship on the opening day of the 2016 Royal Welsh Show, probably ranks right up there with the best of them!
---
Bigger Capacity Reel joins the Bauer Rainstar E-series
Growers wanting greater area coverage from a single reel irrigator have a new option in the Bauer Rainstar E55 XL the new flagship model in the renowned Rainstar range.
---
Time for Farming Industry Consensus on Brexit
The Tenant Farmers Association says it is time for all farming organisations to cooperate to produce a single post Brexit plan for British agriculture.
---
Mycotoxin Poisoning Threat From Imported Soya Hulls
Livestock farmers feeding imported soya either straight or in purchased feed have been warned to be vigilant after an AIC
2
warning that batches of imported soya hulls from Argentina may be contaminated with the mycotoxin zearalenone.
---
New Kilnsey Show President
Dorothy Dean is cementing a long-standing family connection with Kilnsey Show & Sports in her role as new president of an annual showcase that remains one of the biggest and best-know one-day agricultural shows in the country.
---
NFU Meets New Defra Secretary of State
The NFU has met with the new Defra Secretary of State Andrea Leadsom and outlined an ambitious vision for domestic agriculture.
---
National & World Ploughing Matches 2016
The Society of Ploughmen are delighted to stage World Ploughing 2016 at Crockey Hill, near York on 8 to 11 September 2016, by kind permission of Hobson Farming Ltd.
---
JCB Fastrac Celebrates 25 Years
JCB is celebrating 25 years production of the Fastrac, a range of agricultural tractors that remain unique to this day and continue to offer farmers and contractors an unmatched combination of features and performance advantages resulting in high levels of productivity and utilisation.
---
Let's Base Regulatory Approaches on Robust Risk Assessment
The UK has often been a lonely voice arguing for better science-based regulation in the EU.
---
Buoyant Lamb Trade Augurs Well for Early Ram Sale
The post Referendum increase in lamb prices augurs well for the NSA Wales & Border Early Ram Sale, to be held at the Royal Welsh Showground on Monday 1st August, according to Chairman John Owens.
---
Longtown Primestock Sale
C&D Auction Marts Limited had forward 17 prime cattle, 14 OTM cattle, 2,820 prime lambs and 4,055 cast ewes & rams at their weekly sale at Longtown on Thursday 21st July 2016.
---
Action Needed to Alleviate Post Brexit Uncertainty
The Government needs to act quickly to quell uncertainty over Countryside Stewardship in the wake of the Brexit vote, says David Morley, Head of Conservation & Environment at H&H Land and Property.
---
DEFRA Found Guilty of Massaging Milk Price Statistics
The Tenant Farmers Association has welcomed the outcome of a statistical inquiry into the publication of milk price statistics which has concluded that DEFRA published misleading information earlier in the year.
---
Andrew Hornall takes the Chair at the British Charolais Society
A 3rd generation Charolais breeder, Andrew farms 300 acres of permanent grass across 2 holdings near Stirling in Scotland.
---
Maximise Conception Rates with a Bolus Before Tupping
Give your ewes their best chance of conceiving at the first opportunity and keep lambing periods tight by giving them a mineral bolus three weeks before tupping.
---
Grassland & Muck 2017 Date Set
Grassland & Muck 2017 is delighted to be teaming up with Yara once again to help farmers maximise grass efficiencies with cutting edge research and technology.
---
Peter Donger appointed British Charolais Society President
Peter Donger was delighted to be appointed as the President of the British Charolais Cattle Society at the Annual General Meeting held at the Livestock Event on the 7th July, he succeeded Cyril Millar from Coleraine, Northern Ireland.
---
A Great Three Days at the Great Yorkshire Show
Innovation coupled with tradition was the hallmark of the 158th Great Yorkshire Show, which closed its gates after three action-packed days showcasing the best of British farming and rural life.
---
Numbers and Prices Rise at Skipton Store Lamb Opener
Skipton Auction Mart's high-profile opening sale of store lambs attracted a much increased entry of 4,258 head, and total clearance was achieved at an overall average selling price of £61.76 per head.
---
NFU Issues Formal Complaint Over 'Fake' Farm Branding
The NFU has written to formally complain to the National Trading Standards Institute over the use of 'fake' farm branding by retailers on some food products.
---
CLA President Welcomes New Defra Secretary
The President of the CLA has welcomed the appointment of Andrea Leadsom as Defra Secretary, and is calling on her to reduce uncertainty in the rural economy by making clear commitments on five priority issues.
---
Lloyd Ltd extends New Holland reach in NW England
In this its 52nd year, Lloyd Ltd has extended its representation of New Holland Agriculture into the Kendal and Carnforth areas, building on the coverage from its extensive branch network across the North of England and South of Scotland.
---
Unions Call for Competitive Farming Sector After Brexit
The UK farming sector is a strong dynamic industry with huge potential outside the EU, the presidents of the four UK farming unions have agreed.
---
[more]
---
Brockhurst Heavenly Crowned Great Yorkshire Champion
Doug Mash scooped the Limousin Overall Supreme Championship and went on to take the Beef Individual Interbreed Championship with Brockhurst Heavenly, at the 2016 Great Yorkshire Show.
---
National Park Planners Agree Barn Conversions
More barns are to be converted into homes for local people in the Yorkshire Dales National Park after four schemes were given the thumbs up by planners.
---
Longtown Primestock Sale
C&D Auction Marts Limited had forward 26 prime cattle & prime bulls, 10 OTM cattle, 3,050 prime lambs and 3,524 cast ewes & rams at their weekly sale at Longtown on Thursday 14th July 2016.
---
Hybrid Brassicas Offer Low Cost Quality Feed Solution
Sowing hybrid brassicas in July or August will produce quality forage crops of 5-7 tonnes per hectare in 10-12 weeks at a cost of just 4-5p/kgDM, according to Germinal GB speaking at the Livestock Event Forage Field.
---
2016 IHFA Open Day Well Supported
The Irish Holstein Friesian Association's National Open Day was attended by a very large number of dairy farmers from all over Ireland.
---
A Good Start to 2016 for Timber Sales
The latest Timber Bulletin published by Tilhill Forestry provides commentary and interpretation on key themes affecting the timber market for forest owners, wood processors and others involved in the sector.
---
Consider Bluetongue Vaccination Ahead of Ram Sales
Breeders are being urged to consider Bluetongue vaccination well in advance of the upcoming ram sales in case the virus enters the UK during the peak ram selling season.
---
New Accounting Likely to Affect Reporting of Farm Profits
Further to the change from Single Farm Payment to the Basic Payment Scheme from 2015, the recognition criteria for grant income for accounting purposes has also changed with the introduction of the new Financial Reporting Standard 102.
---
Auction Mart Prices Boosted Post Brexit
Livestock markets across the country are reporting a lift in prices when compared to a year ago… with Brexit showing some instant positives for UK farmers.
---
TFA Promotes Post Brexit Vision at Great Yorkshire Show
The Tenant Farmers Association will be promoting its post Brexit agricultural policy at the Great Yorkshire Show.
---
Sheep Centre Takes Shape at Newton Rigg College
Work is well underway at Newton Rigg College's hill farm as the new sheep husbandry training centre takes shape.
---
Failure to Improve Rural Mobile Phone Coverage
Government has yielded to the demands of mobile phone multi-nationals in its new Electronic Communications Code for mobile masts – now we must see real and demonstrable improvements in rural reception, say rural businesses.
---
Yorkshire Dales Local Plan Under Public Microscope
Public hearings will be held next week to examine new guidelines that will affect planning decisions in the Yorkshire Dales National Park for the next 15 years.
---
Deutz-Fahr Future Farming 2016 In Dresden
The future of tractor technology was on show in Dresden from 5 to 7 July. Under the heading Future Farming 2016, Deutz-Fahr presented the next generation of tractors from the 6 Series and 7 Series at a major event.
---
Cheshire Herd Takes Award for 'Best Practice' Johne's Control
Cheshire-based dairy producers Tom and Karen Halton, from Astbury in Congleton, are winners of the 2016 NMR HerdWise award, announced at the Livestock Event.
---
Food Commodity Prices Up 4.2 percent
International food commodity prices shot up 4.2 percent in June, their steepest monthly increase of the past four years.
---
Nutritional Quality of Carrots Boosted by 40%
Vegetable growers could increase the nutritional value of their produce by adopting a tailored nutrient programme, potentially securing new premium markets.
---
Dorset Dairy Business Wins Gold Cup Title
Simon Bugler from Pilsdon Dairy Farm, Bridport, Dorset is the winner of the NMR RABDF Gold Cup 2016.
---
Consider Incorporating to Reduce Tax Rates
Farmers and rural businesses should consider incorporating to make the most of reduced tax rates, according to accountant Old Mill.
---
70th Anniversary of the Little Grey Fergie Tractor
Massey Ferguson is celebrating the 70th anniversary of the start of production of its famous Ferguson TE20 tractor.
---
Longtown Primestock Sale
C&D Auction Marts Limited had forward 27 prime cattle & prime bulls, 24 OTM cattle, 2,402 prime lambs and 2,702 cast ewes & rams at their weekly sale at Longtown on Thursday 7th July 2016.
---
Tilhill Forestry wins Scotland's Finest Wood Award
Tilhill Forestry is celebrating after winning the James Jones trophy for the 5th time for the company's work at Carrick Estate in Scotland's Finest Woods Awards.
---
Is a Single Field Worth £1million?
Would you pay £1million for a single field? It may sound like a lot of money, but actually it could be the best investment you've ever made – and there's a field on the market in Wiltshire that's creating quite a stir.
---
Fabulous Food at the Great Yorkshire Show
Visitors to the new £11.5m exhibition hall at the 2016 Great Yorkshire Show are sure to be wowed by the sights and smells emanating from the fabulous Food Hall.
---
OECD-FAO Agricultural Outlook 2016-2025
Food demand to rise strongly in coming decade; production gains alone will not suffice to eradicate hunger - action is needed.
---
NFU Launches Biggest Farming Consultation for a Generation
The NFU will launch the sector's most significant consultation over the impact of Brexit and what a future domestic farming policy should look like.
---
NSA calls for United Livestock Sector in face of Brexit
With nothing but political rhetoric and unanswered questions since the British public went to the polls to make their voices heard on EU membership, the NSA is working within the industry to ensure a united front on priorities for the sheep sector.
---
Wholecrop Cereals 'No Brainer' for Livestock Farmers
Low cereal prices could mean making wholecrop cereal silage is a 'no brainer' for topping up this season's tight grass silage stocks on dairy and other livestock farms, says Ecosyl silage specialist, Derek Nelson.
---
Livestock Event Reverts to Dairy Event in 2017
The Royal Association of British Dairy Farmers is returning the Livestock Event to its traditional time slot with next year's event scheduled for 6 September, accompanied by a name change to the National Dairy Event.
---
Great Demand at Barnard Castle Farm Sale
A farm machinery and equipment sale held at North Corn Park Farm, near Baldersdale, Barnard Castle created interest from the length and breadth of the country.
---
Dutch Treat for Dairy Goats
A new in parlour feeding system has proved a profitable investment for Herman Pieper, a progressive goat milk producer reports Jos Borsten.
---
Kuhn Demonstrates at Grass & Muck Event
KUHN Center Ireland recently attended the FTMTA Grass and Muck event held in Gurteen, Co Tipperary where they demonstrated a wide range of Grass and Hay machinery.
---
Longtown Primestock Sale
C&D Auction Marts Limited had forward 26 prime cattle & prime bulls, 25 OTM cattle, 585 prime hoggs, 2,404 prime lambs and 4,382 cast ewes & rams at their weekly sale at Longtown on Thursday 30th June 2016.
---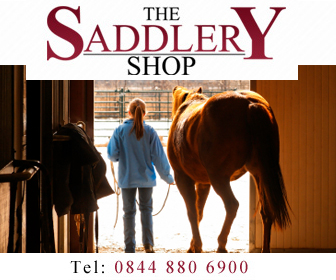 ---

Stackyard News
home | agri-services | pedigree pen | news | dairy | beef | machinery | property | organisations | site map