Stackyard News - June 2016
Agricultural, Environmental, Countryside and Farming News from the UK and beyond.
Early Maturing Rapeseed Benefits Growers
Earliness of maturity is an increasingly important attribute to oilseed rape, enabling farmers to spread the workload, free up storage and cash flow, and tackle blackgrass ahead of drilling wheat.
---
Contingency Planning More Vital than Ever
Taking business advice and contingency planning is more important than ever in the uncertain post-EU referendum climate, rural accountant Old Mill has warned.
---
New Chairman for Yorkshire Dales National Park Authority
Craven District Councillor Carl Lis has been elected to head the Authority for the third time, taking over from former barrister and circuit judge Peter Charlesworth.
---
Growing Cash Returns from Woodland Investment
Investing in small woodlands is a popular and potentially lucrative way to make and save money.
---
Gene Mutation Causes Juvenile Mortality in Calves
Big data study identifies cause for respiratory diseases in cattle.
---
Teiglum Win Highland Show Texel Championship
It was ladies day in the Texel classes at this year's Royal Highland Show, with the overall championship going to the winner of the gimmer class and the reserve overall title taken by the winner of the aged ewe class.
---
Beef Efficiency Scheme Start Up Success
Almost 50 percent of Scotland's iconic beef herd is likely to be enrolled into the ground-breaking Beef Efficiency Scheme for its first year.
---
Super-sized Kuhn Gyrotedders Get Updates
Kuhn Farm Machinery has upgraded its range of super-sized grass tedders, with its 13 and 17.2 metre machines both benefitting from a new chassis design and rotor lifting mechanism.
---
Harbro Marks 40th Anniversary with Charity Challenge
To celebrate their 40th year in business, Harbro Limited aims to raise £40,000 for charities with a series of fundraising initiatives and events over the next 12 months.
---
New Silostop Product Offers Farm Savings
Silostop, worldwide developers of unique oxygen barrier films, is launching an eye-catching orange and black film SilostopMax aimed at eliminating surface spoilage on any silage clamp, at this year's Livestock Event.
---
Seize this Opportunity to Shape the Future
Disentangling 43 years of engagement with the EU will be a monumental project, but it's up to British businesses and advisers to seize the opportunity to shape the future.
---
Longtown Primestock Sale
C&D Auction Marts Limited had forward 20 prime cattle & prime bulls, 915 prime hoggs, 1,971 spring lambs and 3,201 cast ewes & rams at their weekly sale at Longtown on Thursday 23rd June 2016.
---
Glimmer of Light at the End of Milk Price Tunnel
Falling milk production across the UK and Europe, a slight lift in dairy commodity auction prices and firmer spot markets for milk have produced the first glimmer of good news for Scottish dairy farmers in almost two years.
---
Weather Claims 2016 Derbyshire County Show
It is with sadness and regret that the Derbyshire Agricultural & Horticultural Society announced the cancellation of the 137th Derbyshire County Show.
---
Strong Prices in the Dairy Ring Hints at Improving Milk Trade
There was a strong showing in the dairy ring at the Craven Dairy Auction at Skipton Auction Mart on Monday June 20.
---
Agricultural Innovation in the Spotlight at Great Yorkshire Show
For the first time each day England's premier agricultural show will host speakers, including practitioners, to share best practice and inspire forward thinking producers to make the most of the changing world of the food chain.
---
CAAV Celebrates Exam Success at AGM
A land agent from Gloucestershire has won the Royal Agricultural Society's prestigious Talbot Ponsonby prize by achieving top marks in the Central Association of Agricultural Valuers' exams.
---
New Company to Sell Semen Direct from the Stud
A new company specialising in marketing dairy and beef semen has been launched, promising to shorten the supply chain by selling bulls direct from the stud and offering breeders the chance to profit from their own top genetic bulls.
---
Maximise Value of Next Silage Cuts
Livestock farmers facing reduced yields of first cut grass silage after this year's cold spring should look to maximise the value of forthcoming cuts, in order to avoid shortfalls and the need to buy in extra feed this winter, a silage expert is urging.
---
Potato Parasite's 'Toolkit' Revealed
Parasitic nematode worms are the hidden enemy of farmers world-wide, causing billions of pounds worth of crop damage every year.
---
Vets to be Encouraged to Start Health Clubs
An option for sheep farmers wanting access to cost-effective veterinary advice is to encourage their vet to get involved in a new Flock Health Clubs initiative, which has been launched across the UK, supported by the Sheep Veterinary Society and National Sheep Association.
---
NML Launches Johne's Risk Assessment Tool
National Milk Laboratories is set to launch a new tool at this summer, to be featured on its stand at the Livestock Event, that will help producers to assess the risks of Johne's disease infection and spread in their herd.
---
Farmers Face Prison and Unlimited Fines for H&S Breaches
Farmers are being urged to ensure they are properly insured ahead of the introduction of tougher new penalties for businesses convicted of corporate manslaughter and other health and safety offences.
---
John Deere Appoints New Managing Director
Jonathan Henry has been appointed the new managing director of John Deere Limited in the UK and Ireland. He takes over the role on 1 July 2016 from Antony Scott, who has elected to retire after 40 years of distinguished service with the company.
---
Longtown Primestock Sale
C&D Auction Marts Limited had forward 18 prime cattle, 4 prime bulls, 14 OTM cattle, 674 prime hoggs, 799 spring lambs and 1,987 cast ewes & rams at their weekly sale at Longtown on Thursday 16th June 2016.
---
Swaledale Barns in the Spotlight
Dilapidated barns in Upper Swaledale will be receiving special attention over the next 18 months in a bid to give them a new lease of life.
---
[more]
---
Millington Limousin Herd to Disperse
Harrison & Hetherington have announced that they will be handling the dispersal sale of the elite Millington Limousin herd.
---
Insight into Country Life at the Great Yorkshire Show
An insight into the management of a grouse moor will be among the attractions for visitors to the Country Pursuits area at the 2016 Great Yorkshire Show.
---
Standen Uni-Plus New High Performance Destoner
Standen Engineering will launch its very latest destoner at Cereals 2016.
---
MF 5700 SL Tractor Wins Innovation Award at RHS
Massey Ferguson's state of the art MF 5713 SL tractor has won a Technical Innovation Award at this year's Royal Highland Show. 
---
Longtown Primestock Sale
C&D Auction Marts Limited had forward 23 prime cattle, 16 OTM cattle, 1,118 prime hoggs, 1,144 spring lambs and 3,327 cast ewes & rams at their weekly sale at Longtown on Thursday 9th June 2016.
---
Massey Ferguson Sculpture Comes to Coventry
'Daniel Massey Bronze' is tribute to 75 years of the combine harvester which revolutionised farming throughout the world.
---
New Holland's Methane Power Tractor Makes UK Debut at Cereals
Farmers attending this year's Cereals event will get their first look at New Holland's T6.180 Methane Power tractor which was unveiled at Agritechnica.
---
Transforming Farm Buildings into Rural Homes is a Win-Win
Finding themselves priced out of rural areas where they grew up, younger residents are leaving to find housing they can afford.
---
Beef Cattle Entries Up at 2016 Royal Highland Show
Almost 7,000 of the finest livestock will be making their way to the Royal Highland Show. Organisers of the event, which takes place from 23-26 June, are preparing for what will be an exceptional exhibition.
---
Herbicide Provides Unique Meadow-Grass Chemistry
Growers can keep Annual meadow-grass in check this autumn with a three-way co-formulation of pendimethalin, diflufenican and chlorotoluron.
---
National Park Authority Condemn Birds of Prey Traps
Illegal persecution of birds of prey has been condemned by the Yorkshire Dales National Park Authority following news that a man had been caught setting banned traps.
---
Newton Rigg's Luing New Arrivals
There have been welcome additions to the Newton Rigg College's Luing cattle herd with the arrival of the first calves of 2016.
---
UK Unions Makes Case for Glyphosate
Presidents of the UK farming unions have sent written to European policymakers and elected officials on the importance of the reauthorisation of glyphosate.
---
England on the Crest of a New Wave of Tree Planting
England could be on the verge of a new tree planting boom after a forestry innovation fund launched by a Government minister at a Confor event received applications to plant more than 1000 hectares of new woodland.
---
NSA North Sheep 2017 Venue Announced
The National Sheep Association has announced North Sheep 2017 will be hosted by W.H & J Smith & Sons at West Shields Farm, near Tow Law, in County Durham, on Wednesday 7th June.
---
New Sheep Quarantine Guidelines
Sheep farmers are being encouraged to get advice from their SQP on new SCOPS quarantine guidelines.
---
Hampshire Down Sheep Breeders Appoint New Secretary
Janet Hill has been appointed secretary of the Hampshire Down Sheep Breeders' Association.
---
Cogent Breeding Partners with Blondin Sires
The market leader in bovine genetics, innovation and selection, Cogent Breeding Ltd, has announced an important partnership with the newly formed, type merit specialist, Blondin Sires Inc.
---
NCAH Top Students Rewarded
Candidates who gained the highest scores in the NOAH Certificate of Animal Health during 2015 were awarded prizes at the NOAH annual dinner in London.
---
Commodity Trends Point to Stable Food Prices
FAO Food Price Index inches up in May, Food Outlook report notes role of burgeoning reserves.
---
New Website Highlights Feed Cost Saving Potential
Surging interest in alkalising home-grown cereals to make low cost, high starch cattle diets has led to the launch of a new information-based website.
---
Bluetongue Vaccine Available from MSD Animal Health
With an 80% chance that the bluetongue virus will reach the south of the country later this summer, MSD Animal Health has moved quickly to ensure a vaccine is available to help British farmers and vets prevent the disease securing a foothold in the UK.
---
Longtown Primestock Sale
C&D Auction Marts Limited had forward 22 prime cattle, 16 OTM cattle, 3,550 prime hoggs, 1,013 spring lambs and 2,723 cast ewes & rams at their weekly sale at Longtown on Thursday 2nd June 2016.
---
British Wool Marketing Board Appoints New CEO
Joe Farren, 44, from Cawood in North Yorkshire officially took over the reins at the Board on Wednesday 1st June following the retirement of Ian Hartley who's been leading the organisation for the last 22 years.
---
Massey Ferguson to Showcase New Ranges at Livestock Event
Massey Ferguson, will be showcasing its new MF 5700 SL and MF 4700 series tractors and the MF 9306 Xtra telehandler at this year's Livestock Event.
---
Government Plans to Cut Subsidy for Crop Fed AD
The Tenant Farmers Association has welcomed as good news, Government proposals to reduce or eliminate public subsidies for new anaerobic digestion installations relying on crops as their primary feedstock.
---
Have You Decided Which Way to Vote in the EU Referendum?
Many farmers are still unsure on the real implications of Brexit or Bremain, so Old Mill accountants and financial planners have organised a high profile debate to shed further light on the topic.
---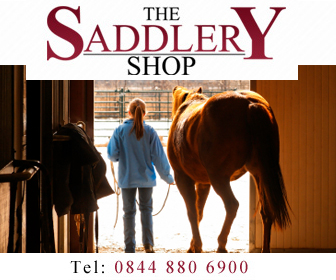 ---

Stackyard News
home | agri-services | pedigree pen | news | dairy | beef | machinery | property | organisations | site map