Stackyard News - May 2016
Agricultural, Environmental, Countryside and Farming News from the UK and beyond.
Bland Hat-trick at Skipton Breeding Sheep Show
Skipton Mart's bank holiday show and sale of ewes with lambs at foot produced a notable hat-trick in the hill lamb section for Derbyshire showman, John Bland.
---
Carlisle Beef Shorthorns peak at 4,800gns
Beef Shorthorns met a solid trade selling to a peak of 4,800gns at the breed society's official spring sale in Carlisle on Friday 27 May.
---
Sky No-till EasyDrill Showcases at the Highland Show
For the first time at the Royal Highland Show, OPICO will present its highly adaptable trailed Sky EasyDrill.
---
Auction Marts Store & Breeding Stock at 10 Year High
The number of store and breeding stock sold through livestock markets continued to rise in 2015 - up nearly a quarter of a million on the previous 12 months.
---
Studs and Crooks to be Launched at 2016 Kilnsey Show
A brand-new book by local author Victoria Benn will be launched at this year's Kilnsey Show, on Tuesday 30th August.
---
Successful Hampshire Down Inaugural Stirling Fixture
Quality Hampshire Downs met a strong demand selling to a top of 1,000gns twice at the breed association's inaugural show and sale in Stirling on Wednesday 25 May 2016.
---
Ballymena Simmental Buyers Bidding on a Budget
Bulls reached a ceiling of 3,000gns, while heifers sold to a top of 2,700gns, at the NI Simmental Club's evening show and sale in Ballymena Mart.
---
Krone Lift Effect now on Small Rakes
As of now, all Krone single-rotor rakes built from 2016 feature the Krone Lift Tines as standard specification.
---
Deveronside Suffolk Flock to Disperse
Friday 8th July will see the complete dispersal sale of one of the most renowned Suffolk flocks in Scotland, the Mair family's Deveronside flock.
---
Newton Rigg Students Success at Leading Cattle Event
Congratulations are in order for agriculture students from Newton Rigg College who collected a range of top awards at Beef Expo organised by the National Beef Association.
---
NFYFC Dream Machine Designers Win Trip to Kuhn HQ
KUHN Farm Machinery has announced the winners of its Dream Machine competition, with four Young Farmers from Essex, County Durham, Devon and North Yorkshire winning a trip to the company's global headquarters and manufacturing plant in France.
---
Massey Ferguson wins French Factory of the Year Award
AGCO's Massey Ferguson Manufacturing Facility at Beauvais, France, has been presented with France's prestigious Factory of the Year 2016 award.
---
Longtown Primestock Sale
C&D Auction Marts Limited had forward 22 prime cattle, 14 OTM cattle, 3,003 prime hoggs, 227 spring lambs and 2,400 cast ewes & rams at their weekly sale at Longtown on Thursday 26th May 2016.
---
JB Gill Joins School Children on a Visit to a Farm
Budding farmer and CBeebies presenter, JB Gill, once of boy band JLS, has joined school children on a visit to a farm.
---
BCPC Challenges Opposition to Glyphosate and GM Crops
The EU Standing Committee on Plants, Animals, Food and Feed continues to be deadlocked over renewal of licences for glyphosate use, which, unless extended, will expire on 30 June 2016.
---
Judge Buys Prime Lamb Champions at Skipton
A special Whitsuntide prize show and sale of Spring lambs at Skipton Auction Mart saw Richard Frankland secure the champion's rosette with a brace of Beltex-cross-Texel lambs.
---
RUMA Responds to BBC Panorama Antibiotics Episode
RUMA has responded to a BBC Panorama programme examining farming's role in the 'antibiotics crisis', agreeing that while action is critical, the debate needs a 'One Health' context.
---
Grazing Agreement Owners Must Farm for Tax Relief
Landowners who let land on a grazing agreement must play an active role if they are to secure valuable tax reliefs, following the ruling of a Tax Tribunal.
---
Farmers Urged to Check their RPA Payments
"Hangover" mistakes from 2015 are hindering this year's applications, according to agricultural experts at Thomas Westcott Chartered Accountants.
---
Celebration of British Beef at the 2016 NBA Expo
Derbyshire Hosts a True Celebration of British Beef at the 2016 NBA Expo with Daisy Duke a Limousin Cross Heifer scooping Supreme Champion.
---
Say 'Cheese' at Royal Bath & West Show
Entries to the British Cheese Awards have reached an incredible level this year, attracting just short of 1000 exhibits from across the UK.
---
Genomic Research to be Showcased at Scotsheep
Sheep farmers attending Scotsheep 2016 at Blythbank farm, West Linton, will be able to learn about the early results from ground breaking genomic research undertaken by the British Texel Sheep Society.
---
Bees are Bellwethers for Healthy Agricultural Ecosystems
Bees make a priceless contribution to agriculture and are a bellwether for environmental health, working without pay while both delivering and reflecting biodiversity.
---
€12 Million EU Funding to Protect Vital UK Moorlands
Thousands of acres of South Pennines moorland and peat bogs to be better protected as a new EU-funded restoration project gets underway.
---
Irish Sheep Dog Smashes World Record Selling Price
A new world record price paid for a working sheep dog at an official sale of almost £15,000 was set at Skipton Auction Mart's late Spring sale for a 16-month old dog from Ireland's Padraig Doherty.
---
Confidence Being Sapped from Livestock Sector
The main farming unions representing livestock farmers in England, Scotland, Wales, Northern Ireland and Ireland have met to discuss key issues affecting the cattle and sheep sectors.
---
NOAH Welcomes Protection of Antibiotics for Animals
Yesterdays publication of 'Tackling Drug Resistant Infections Globally: Final Report and Recommendations', by Lord Jim O'Neill, is a global landmark in the fight to keep antibiotics effective for both animals and people.
---
North Eastern Limousin Cattle Breeders Show and Sale
Hexham and Northern Marts held their Inaugural Limousin Prize Show and Sale of Bulls and Females, kindly sponsored by Farm Matters Farm Software on Wednesday 18th May 2016.
---
Longtown Primestock Sale
C&D Auction Marts Limited had forward 17 prime cattle, 10 OTM cattle, 31 stirks, 3,046 prime hoggs, 387 spring lambs and 3,973 cast ewes & rams at their weekly sale at Longtown on Thursday 19th May 2016.
---
Woeful Tree Planting Figures Threaten Rural Industry
New figures on woodland creation show that the Conservative Government will fail to deliver its manifesto commitment to plant 11 million trees between 2015 and 2020 unless it takes radical action now.
---
Government Must Make Brexit Plan B for Farming
A House of Lords report which sets out a new vision for the Common Agricultural Policy clearly demonstrates why Government must commit to maintaining direct land management payments to farmers whatever the outcome of the EU Referendum.
---
NFUS Campaign Gets More Scottish Lamb on Shelves
As a result of work by NFU Scotland, more Scottish and British lamb is making its way onto retailers' shelves.
---
Lords Report Supports British Farmers in Volatile Times
The NFU has welcomed a report by the House of Lords European Union Committee on price volatility which reflects many of the NFU's key asks.
---
Planting Options Offer Speed and Accuracy
Most arable farmers view seeding as the most important task they complete each year.
---
Agricultural Valuers Help Shape Profitable Farming Future
Professional agricultural valuers can help farmers to shape a profitable, stable and environmentally friendly future, and have travelled to Brussels to explain how.
---
Beware Poor Fermentation in First Cut Silage Crops
Low sugars and high nitrogen levels in grass crops following the cold, dull spring could compromise fermentation of first cut silage in some clamps this season, a silage scientist is warning.
---
Improving Feather Cover of Cage-free Laying Hens
Recognised welfare outcome assessments within farm assurance schemes have shown a reduction in feather loss and improvement in the welfare of UK cage-free laying hens.
---
Glenrock Inclusive takes Balmoral Limousin Championship
The in-calf heifer Glenrock Inclusive from local breeders Messrs DG Green & Son, Co Antrim swept all before her when winning the Limousin Overall Supreme Championship at the 2016 Balmoral Show.
---
Universities Partner to Tackle Parasitic Animal Diseases
The University of Dundee, University of Berlin and Boehringer Ingelheim Animal Health are to partner to tackle parasitic animal diseases.
---
Broadband Provider Backs NFU Call for help for Final 5%
Leading UK satellite broadband provider Avonline Broadband has backed the findings of the National Farmers Union report into broadband availability for farmers and rural communities.
---
Beefing Up Pasture Profitability
Barenbrug to give top tips for sward success without a full reseed at Beef Expo 2016 to be held Bakewell on Friday 20th May.
---
[more]
---
Energy Boosting Swedes Put Power into Sheep Diets
One hectare of swedes can feed around 80 lambs for 100 days and, at the same time, they can help reduce finishing costs.
---
Two UK Firsts for Massey Ferguson at Royal Highland Show
Massey Ferguson, a worldwide brand of AGCO, will have two exclusives at this year's Royal Highland Show including the first UK outing for its MF 5700 SL Series tractor.
---
New Pesticide Guidelines Seek Faster Risky Toxin Phase-out
FAO and WHO have released new guidelines aimed at reducing the damage done by pesticides that pose especially high toxic risks to human health and the environment.
---
Work Begins on New Precision Dairy at Harper Adams
Ground has been broken on the Harper Adams University farm, signalling the start of building work to create a new high-tech dairy unit.
---
Brexit Debate Fires Up Farmers
Industry leaders and farmers locked horns in a Brexit debate at the British Pig & Poultry Fair on Wednesday 11th May, with passions running high on both sides of the argument.
---
Gunnerfleet Jumbo Trumpets to 4,900gns
Jim and Ian Handley's Gunnerfleet pedigree Limousin herd, landed top price honours at 4,900gns at Skipton Auction Mart's - Craven Limousin Day, the annual Spring show and sale of pedigree bulls and females.
---
Sky No-till and Min-till Drills Debut at Cereals
For the first time at the Cereals event, OPICO will showcase its two highly adaptable Sky drills - the no-till EasyDrill and the min-till MaxiDrill; both able to cope with a range of soil conditions and cultivations systems.
---
Strong Messages from Food and Farming Minister
The National Sheep Association was greeted with strong and progressive messages from George Eustice, Food and Farming Minister, during a meeting on Wednesday 11th April.
---
Longtown Primestock Sale
C&D Auction Marts Limited had forward 26 prime cattle, 6 OTM cattle, 4,346 prime hoggs, 144 spring lambs and 2,767 cast ewes & rams at their weekly sale at Longtown on Thursday 12th May 2016.
---
Abbeyhouse Herd Lands May Craven Dairy Title
Andrew Jennings, who runs the Abbeyhouse pedigree dairy herd at Hill House, Fountains, near Ripon, won his first Craven Dairy Auction championship of 2016 at the opening May show and sale at Skipton Auction Mart.
---
New Scottish Strategic Potato Farm
Bruce Farms, the multi-facetted Perthshire based agricultural business, has been announced as the host for a new project which aims to be of benefit to all of Scotland's potato growers.
---
SmartRain Provides Control of Bauer Irrigators
A new online management and documentation system for Bauer irrigation systems comes with a free App for mobile devices providing alerts, reports and control functions.
---
28,000gns Leads Buoyant Carlisle Limousin Trade
Limousin bulls were in strong demand and met with a buoyant trade at the British Limousin Cattle Society's May sale held at Carlisle on Saturday 7th May.
---
Schools Food and Farming Day More Important than Ever
With the global population estimated to be over 7 billion, the importance of food and farming has never been greater.
---
Rising Tide of Dumped Rubbish
The CLA in the North has welcomed new fixed penalty notices for fly-tipping, which come into force today, but fears they may not be enough to stem the rising tide of refuse dumped in rural areas.
---
All Roads will Lead to Scotsheep 2016
The rolling hills of the Scottish Borders will be the idyllic setting for Scotland's biennial national sheep event, NSA Scotsheep 2016, on Wednesday, June 1.
---
David Benson is Charolais International President
British Charolais Cattle Society chief executive, David Benson has been awarded the Presidency of Charolais International, the breed's umbrella organisation for 27 member countries.
---
Arable Farming Unsustainable if Pests Go Uncontrolled
The ability to control cabbage stem flea beetle is essential for farmers in hotspot areas, says the NFU as it confirms it has applied for emergency use of neonicotinoid seed treatments.
---
NSA Praises Work to Open Doors for UK Genetics
The National Sheep Association is praising recent cross-industry work by the UK Export Certification Partnership in obtaining export health certificates for ovine semen and embryos for both New Zealand and the USA.
---
Syngenta High Yielding Cereals on Show
High-yielding cereals that help growers respond to farming challenges will be key focus of Syngenta variety plots at Cereals Event.
---
Efficiency Focus Drives Family Dairy Farm Forward
Measuring and monitoring herd performance as a means of tracking farm efficiency is helping one west Yorkshire dairy farm to sustain consistent and significant improvements whilst simultaneously reducing its carbon footprint.
---
Businesses Urged to Boost National Parks
Businesses are being asked to team up with the Yorkshire Dales National Park and the UK's 14 other national parks to ensure the unique areas survive.
---
Charolais to 9,000gns at Welshpool
Charolais bulls met with strong demand at Welshpool on Saturday 30th April, with 31 bulls selling to a top price of 9,000gns and an average of £4176 with an overall clearance rate of 76%.
---
Sheep Breed Societies Come Together at Forum
With so many sheep breeds, crosses and composites in the UK, believed to be more than any other country in the world, an effective information network for the numerous breed societies is essential.
---
Bellas Beef Shorthorn Bull Makes History at Skipton
A home-bred pedigree Beef Shorthorn bull from Cumbria made history when becoming the first-ever champion at a brand-new pedigree native cattle show and sale staged at Skipton Auction Mart.
---
Steady Demand at Dorset May Fair
The Dorset May Fair in Exeter on Wednesday May 4 saw a steady demand for commercial rams and ewes while quality breeders' rams matched and females topped previous years' levels.
---
Longtown Primestock Sale
C&D Auction Marts Limited had forward 25 prime cattle, 10 OTM cattle, 5,242 prime hoggs, 88 spring lambs and 2,881 cast ewes & rams at their weekly sale at Longtown on Thursday 5th May 2016.
---
In or Out – The Implications for Scottish Food and Farming
NFU Scotland is to host a major debate on Britain's future in the European Union ahead of the in/out referendum taking place on Thursday, 23 June.
---
Bumper Bank Holiday Sale Attracts 3,000 Breeding Sheep
One of the biggest attendances of the year so far saw nearly 3,000 breeding sheep on parade at Skipton Auction Mart's annual May Day bank holiday sale.
---
NBA Beef Expo returns to Derbyshire
Bringing together the very best British pedigree and commercial cattle, NBA Beef Expo 2016 will showcase the evolving industry, advances in technology and focus on how producers can modernise production to meet ever changing consumer demands.
---
Jetset Sets the Pace at Stirling
Demand was high for Charolais bulls in Stirling on Monday 2 May 2016. Bidding peaked at 9,000gns and 31 lots sold to an average of £4275.
---
Opico Micro-Pro Update Brings Greater Stability
OPICO's Mounted Micro-Pro Avadex applicator has been updated for the 2016 season to provide more strength and stability and all existing customers are being offered a free upgrade to the 2016 build.
---
Fliegl's Technology Show Proved Popular
Around 250 trading partners used this year's practice and field days hosted by Fliegl Agrartechnik to learn about new product innovations and adjustments.
---
Crofters Perplexed at Commission Behaviour
The Scottish Crofting Federation has expressed bafflement at the recent behaviour of the Crofting Commission in which it seems set to antagonise crofters and put grazings at risk.
---
Compulsory Purchase Disputes on the Rise
Compulsory purchase of land is becoming an increasingly challenging area, with more infrastructure work and a growing number of issues created by contractors.
---
Limousin Bulls Meet a Strong Demand at Stirling
Goldies Justgreat and Goldies Jenson from the herd of Bruce Goldie, Townfoot Farm, made 9000gns apiece to lead a strong demand for Limousin bulls at the British Limousin Cattle Society's May Sale at Stirling.
---
Farm Rents are Falling but Need to Come Down More
The Tenant Farmers Association has produced evidence showing reductions in farm rents are occurring but that there is a need for these to go further.
---
Future Beef Farmer Challenge Returns
The 2016 NBA Beef Expo to be held at Bakewell Auction Mart on Friday May 20th sees the return of the popular Future Beef Farmer Challenge.
---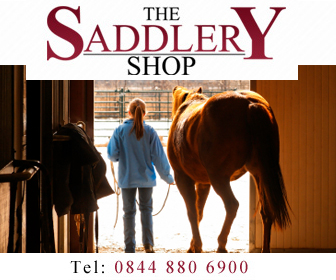 ---

Stackyard News
home | agri-services | pedigree pen | news | dairy | beef | machinery | property | organisations | site map