Stackyard News - April 2016
Agricultural, Environmental, Countryside and Farming News from the UK and beyond.
Potato Spotlight Shines on Young Caterers
This month sees the launch of a new educational initiative from AHDB Potatoes, to equip catering students with increased knowledge and practical skills to 'prep', 'cook' and 'serve' great tasting potatoes.
---
Continued Spread of Peste des Petits Ruminants
FAO and OIE map campaign to stamp out a virus that kills millions of sheep and goats each year.
---
Staggering Fall in Farm Incomes
The profitability of UK farming fell by a staggering 29% in 2015, a loss of over £1.5 billion.
---
Livestock Movement Rules May Benefit Farmers
The National Sheep Association has welcomed new movement reporting rules for farmers in England as 'a step in the right direction' and urges all sheep keepers to consider how to make the most of them over the coming months.
---
Skipton British Blue Bulls Top at 4,200gns
A top call of 4,200gns was seen at Skipton Auction Mart's opening 2016 pedigree beef season highlight, the annual 'Blue Wednesday' show and sale of 14 pedigree British Blue bulls.
---
Bees Research Shows not all Neonicotinoids are the Same
The group of chemical insecticides known as neonicotinoids have been identified as presenting a serious risk to bee populations, leading to bans on their use.
---
Massey Ferguson Hay and Forage Range at Grass & Muck
Massey Ferguson will be showcasing its new range of hay and forage equipment at FTMTA Grass & Muck 2016.
---
UK Farmers Defy Farm Leaders to Back Brexit by 2:1
Research among almost 600 farmers on their attitudes towards Brexit has found a majority of two to one in favour of leaving the EU.
---
Longtown Primestock Sale
C&D Auction Marts Limited had forward 10 cattle, 2,938 prime hoggs and 2,321 cast ewes & rams at their weekly sale at Longtown on Thursday 28th April 2016.
---
Animal Breeders Research Tree Pedigrees
Researchers from Edinburgh University have used the latest animal breeding techniques to estimate the genetic value of selected trees from the most important commercial conifer species grown in Britain.
---
Young Farmers Unity in Brussels
European young farmers share a high risk from volatility and the brunt of current low commodity prices but are on are on track with ideas for Common Agricultural Policy reform.
---
Unilight's Dairy Light Increases Milk Yield
A report from Alltech E-CO2 confirms a farm using Unilight's Dairy Light has had a milk yield increase of 9% within 4 weeks!
---
All Go for New Piglet Prestarter
Cargill is launching its new piglet prestarter this spring in its Provimi portfolio. Neopigg Go! uses a novel approach that involves selecting specific raw materials that are specially blended to enhance digestive system development in the young piglet.
---
New Simplified Animal Movement Rules to Cut Red Tape
Simpler rules on livestock movements are to be introduced in England from July, Farming Minister George Eustice announced on Tuesday 26 April 2016.
---
Poll Dorset Sheep Integral to Estate Success
Jemima Jones shares a passion for livestock with her parents Martyn and Jane and she is now heavily involved with the day to day running of Corntown Estates, Bridgend in South Wales.
---
Alltech Agrees to Acquire Keenan
Alltech has agreed to acquire Keenan, a leading farming solutions company in Ireland. Keenan, now part of the Alltech family of companies, is the 14th acquisition for Alltech globally since 2011.
---
Industry Experts to Address Scotsheep Seminars
Industry experts will be giving their views on a range of topics relating to the sheep industry in a comprehensive seminar programme at Scotland's national sheep event, NSA Scotsheep, on June 1.
---
Fast Growing Leafy Turnip Offers Multiple Benefits
The fast-growing grazing turnip Appin is an ideal catch crop to boost summer forage production and provide a break for pest control ahead of autumn grassland reseeding, according to Germinal.
---
Lloyd Ltd announced as New Holland Dealer of the Year
The team at Lloyd Ltd is celebrating after being crowned New Holland's Large Volume Tractor and Harvester Dealer of the Year 2015.
---
TFA Offers Potential Post Brexit Agricultural Policy
The Tenant Farmers Association has issued a draft of a potential agricultural policy that could be put in place in the event that there was a vote to leave the EU at the forthcoming Referendum on 23 June.
---
Land Remains Positive, but Europe Attracts Uncertainty
A land market update from Will Parker of H&H Land and Property.
---
Milk Solids Duo Join Geno UK
Two new Normande sires that can boost milk solids, particularly protein, are available to UK dairy producers this spring from Geno UK.
---
US Access would be Major Boost for Livestock Sector
The NFU believes accessing the lucrative US beef and lamb markets would be hugely advantageous for British livestock farmers.
---
Challenger's Self-propelled Sprayer to Work at Cereals 2016
Challenger will be running its RoGator 600D self-propelled sprayer on a demonstration plot at Cereals 2016.
---
The Bar is Raised in the Promising EU Berry Market
Many EU countries may follow in the footsteps of the US, where berries have become the largest fresh produce food retail category, ahead of major staples such as apples and oranges.
---
Longtown Primestock Sale
C&D Auction Marts Limited had forward 42 prime cattle, 10 OTM cattle, 3,581 prime hoggs and 2,828 cast ewes & rams at their weekly sale at Longtown on Thursday 21st April 2016.
---
Dale Drills to Unveil New Developments at Cereals 2016
Dale Drills has enhanced the options available on all its drills, with a string of new developments that will be seen for the first time at Cereals 2016.
---
Wider Implications of Dog Attacks on Sheep
Sheep worrying by dogs is causing around 85% of affected farmers to experience elevated levels of anxiety and stress, a survey conducted by the National Sheep Association has revealed.
---
MF Delta Combine on Tracks to make UK Debut
Massey Ferguson will showcase the tracked version of its MF Delta 9380 combine harvester at Cereals 2016, the first time it will have been seen in the UK.
---
Tilhill Delivers Important Plan for Yorkshire Woodland
Tilhill Forestry's North Yorkshire-based team has completed a Woodland Management Plan with a core aim to improve the woodlands at Farnley Estates near Huddersfield.
---
Food Fabulous Food at the 2016 Great Yorkshire Show
There will be a different look to future Great Yorkshire Shows as the new £10m exhibition hall takes centre stage providing an impressive new showcase for the country's finest food and drink.
---
Massey Ferguson to Showcase new Grass Range at ScotGrass
Massey Ferguson will be showcasing its new range of hay and forage equipment at ScotGrass 2016 to be held at Acre Head Farm, Dumfries on Wednesday 18th May.
---
Cogent Futures Competition Expands into Beef
The acclaimed Cogent Futures Programme - which has for many years provided young cattle enthusiasts with the chance of winning a range of opportunities and prizes in the dairy breeding industry - has been expanded into the beef sector.
---
Grass Silage Quality Key to Combating Milk Market Volatility
Forage-based dairying underpinned by quality grass silage offers many mainstream UK milk producers a profitable future and a solution to volatile market conditions.
---
Partnership to Bring Premier Genetics to Spain
Renowned experts in bovine genetics, innovation and selection, Cogent Breeding Ltd and Inatega SL have teamed up to bring world-leading beef and dairy sires to farmers across Spain.
---
Andrew Loftus Appointed as MLCSL Independent Board Member
Andrew Loftus has been appointed as an independent board member for the Meat and Livestock Commercial Services Limited, the commercially trading wholly-owned subsidiary of the AHDB.
---
IFAD and EIB Join Forces
The International Fund for Agricultural Development and the European Investment Bank have joined forces in support of agricultural development.
---
Ruma Responds to Antibiotic Use In Farming Statement
A speech was made on 14th April by Kerry McCarthy, Shadow Secretary for Environment, Food and Rural Affairs, on the use of antibiotics in agriculture, the Responsible Use of Medicines in Agriculture Alliance.
---
CAAV Unveils Practical Guide to Fracking
The potential growth of fracking in the UK poses a number of challenges and opportunities for landowners and now there is the first comprehensive review to help them navigate their way through this emerging subject.
---
Final Sale for the Famous Hunday Herd
On Wednesday 20th April at Borderway the famous Hunday herd will sell for the last time. The herd has been highly regarded for many decades now as a leader in Black & White genetics.
---
Berryholme Excell at Spring Bull Sale
The annual Spring Dairy Bull Show & Sale held on Wednesday 13th April at Borderway, on behalf of the Border & Lakeland Holstein Club had one of the best consignments of bulls ever seen at Carlisle.
---
EasyClean Treatment of Ploughs
Kongskilde launches EasyClean coating for plough bodies. It shortens the run-in time for ploughs and does not harm the soil thanks to its bio-degradable properties.
---
Extension of Countryside Stewardship Deadline Called For
The CLA is asking Defra to extend the application window for Expressions of Intent for higher tier Countryside Stewardship agreements by one month.
---
Sugar Tax Could Herald Further Food Taxes
Many health enthusiasts have welcomed the new sugar tax on drinks, but it could be the forerunner of further food taxes, according to accountant Old Mill.
---
Record Sheep Breed Exhibits at Scotsheep 2016
A record total of 43 sheep breed exhibits; 30 breed societies and 13 individual breeders/companies - will be on display at NSA Scotsheep 2016 to be held at Blythbank Estate, West Linton, Peeblesshire, on Wednesday, June 1.
---
Risk-free Slurry Spreading and Soil Improvement
Applying slurry to grassland using splash-plates may be a relatively cheap and quick method, but there is a higher nutrient loss through evaporation and greater risk of run-off compared to the more accurate injection systems.
---
Introducing the New Holland T6 All-Purpose Tractor
The New Holland T6 All-purpose Tractor Series Introduces New Styling and Delivers Ultimate Power and Efficiency, Unmatched Comfort and Manoeuvrability.
---
Longtown Primestock Sale
C&D Auction Marts Limited had forward 29 prime cattle, 12 OTM cattle, 3,412 prime hoggs and 2,454 cast ewes & rams at their weekly sale at Longtown on Thursday 14th April 2016.
---
[more]
---
Moving Field Technology Maximises Plant Density
Global plant phenotyping specialist LemnaTec has announced the launch of its Moving Field technology, which combines controlled greenhouse conditions with randomisation methods to minimise difference in growth conditions.
---
Lawsons Land Leading Craven Dairy Auction Honours
The Newbirks pedigree Holstein herd of the Wharfedale-based Lawson dairy farming family swept the honours board at the opening April Craven Dairy Auction show and sale.
---
Animal Welfare Concerns over Lynx Introduction
Following the release of a National Sheep Association report on The wider consequences of the introduction of Eurasian lynx to the UK, farmers within the UK and further afield have voiced concerns about the impact the predator would have on animal welfare.
---
Global Players in Cattle Genetics Launch Cogent Australia
The market leader in bovine genetics, innovation and selection, Cogent Breeding Ltd, has announced a groundbreaking partnership with the specialist dairy genetics company, Universal Sires Australia.
---
St David's Branches into Antibiotic Reduction in Pigs
Pig producers could reduce antibiotic usage and improve animal health and productivity by adopting a new approach piloted by the poultry industry.
---
SAC Consulting Opens Hexham Location
Following the recent shift to a main base in the J36 Rural Auction Centre at Kendal SAC Consulting England has consolidated its service for local famers and rural businesses.
---
Barenbrug Launches Fast Growing Barspectra II
Forage grass experts from Barenbrug UK have announced the availability of Barspectra II, a tetraploid westerwold ryegrass that establishes incredibly quickly and provides large bulky yields of high quality palatable grass throughout the growing season.
---
Kuhn to Demonstrate at Scotgrass
Kuhn Farm Machinery will demonstrate a wide selection of hay and silage making equipment at this year's ScotGrass event, being held at SRUC Acrehead, Dumfries on 18th May 2016.
---
How Agriculture Can Reduce Emissions
The Greenhouse Gas Action Plan's progress report published on 8th April, demonstrates the contribution that can be made by agriculture in England towards meeting the UK's and the world's challenging climate goals.
---
McHale Orbital Wraps Up Award at Techagro 2016
The Techagro Show has developed into a prestigious event with a high professional credit and recognised for being one of the leading events of this kind in Central Europe for the last twenty years.
---
When Asbestos Removal Goes Wrong
The UK Asbestos Training Association (UKATA) explains what to do when the best laid plans fail.
---
Weaker Pound May Help Struggling Farmers
The Pound has weakened by almost 14% against the Euro over the past four months, offering a glimmer of hope to farmers under pressure from low produce sales prices.
---
Standen Parts Manager Retires after 50 Years Service
Brian Setchell joined Standen Engineering Ltd, or rather FA Standen & Sons as the company was then known, in 1966.
---
College to Build Sheep Husbandry Centre
A vision to help safeguard the future of hill farming is about to become reality with the announcement that a Sheep Husbandry Training Centre at Newton Rigg College, Cumbria is to go ahead.
---
Shooting for the Future
The Game & Wildlife Conservation Trust are joining together with BASC to provide a two day course in shoot management and shooting techniques.
---
Countdown to Skipton Pedigree Beef Season
The countdown is on to Skipton Auction Mart's much anticipated 2016 pedigree beef show and sale season, with entries now open for all fixtures.
---
Twose and McConnel to Merge
Twose of Tiverton is to merge with its sister company McConnel - combining the skills and resources of two of the most illustrious names in British agricultural engineering.
---
Cogent Delivers Profit Driven Genetics to UK Farmers
As a responsible genetic partner, Cogent Breeding Limited prides itself in offering market leading and profit driven genetics to UK farmers.
---
Robust Outlook for Global Cereal Supplies in 2016
World cereal production in 2016 is set to amount to 2521 million tonnes, just 0.2 percent off last year's large output and the third-highest global performance on record.
---
MF 6700 Completes Massey Ferguson's Global Series
Two completely new tractors in the Massey Ferguson MF 6700 Series, which offer maximum powers of 120hp in the MF 6712 and 130hp in the MF 6713, are the largest, most powerful models in its Global Series.
---
Fairer Tax System for Farmers
Under the new rules, initially announced in the 2015 Budget, farmers will be able to average their profits for Income Tax purposes from two years to five years.
---
Longtown Primestock Sale
C&D Auction Marts Limited had forward 18 prime cattle, 25 OTM cattle, 4,006 prime hoggs and 2,584 cast ewes & rams at their weekly sale at Longtown on Thursday 7th April 2016.
---
Claybury is AHDB Most Improved Texel Flock 2016
James Draper's Shropshire-based Claybury flock is the winner of the 2016 AHDB Beef & Lamb Better Returns Programme Improved Flock Award.
---
Inspiring the Next Generation of Urban Agrarians
In the UK, the average age of farm workers is 59. With our ever-increasing demand for food, bringing up the next generation of urban agrarians to handle our future food production needs is of vital importance.
---
Warning to Crofters of Drop in Sheep Payment
The Scottish Crofting Federation has learned that crofters are being informally warned by government officials to not expect the full ewe hogg payment as the scheme is over-subscribed.
---
British Beef Prices have Dropped to a 5 Year Low
Beef prices have now dropped to a five year low and yet the retail price has remained relatively static with a 1-2% increase. The National Beef Association takes a look at the situation and the producers relationship with the retailers.
---
Zetor Presents its Current and Future Machines
The Zetor brand is presenting at the ongoing Techagro Trade Fair in Brno not only its current product portfolio, but its future machines as well.
---
Excellent Attendance for Risk Assessment
On Friday 1st April at the UCD Lyons Estate farm 230 Agricultural students attended a risk assessment practical day where they had the opportunity to view six farm safely demonstrations given by experts form ESB Networks, UCD & Teagasc.
---
Partnership Praise by Cumbrian College
A partnership between two well known Cumbrian organisations is helping to boost young people's career prospects in the region's agriculture and rural sectors.
---
Asterix Makes History with Unbeaten Classification
One of the most influential sires to have been born and bred in Britain, Woodmarsh Asterix, has set a new record for excellence after being classified EX97.
---
Vital Plants Face Growing Risks from Pests and Diseases
Phytosanitary standards for trade in plants and plant products comes under review as Plants vital to human diets face growing risks from pests and diseases.
---
Beef Shorthorn Continues on a Roll
The Beef Shorthorn Society has reported yet another record uptake. Registrations increased by 8.92% to 3,833 head in the last 12 months, adding to the five year trend - up by over 39% since 2010, Geoff Riby told the annual meeting in Stirling.
---
Fliegl Muck Spreader wins DLG Approved Status
The quality mark DLG APPROVED is awarded for agricultural engineering products that have been tested by the DLG according to independent and recognized evaluation criteria.
---
TV Showcase for Opportunities in the Halal Sector
AHDB Beef & Lamb is to launch a programme of activity to highlight the importance of the Halal sector to the industry.
---
Unpredictable Nature of Lungworm Infections
Lungworm infections in cattle are now so unpredictable that pre-turnout vaccination of youngstock prior to their first grazing season is becoming increasingly important.
---
Shooting Saves Lives
Shooting saves lives, according to the British Association for Shooting and Conservation in the wake of a Natural England study which highlights links between good health and access to the outdoors.
---
Leatherjacket and Frit Fly Control Options
Withdrawal of agrochemicals used widely to control common pests of new grass reseeds should not hamper livestock farmers' ability to renew swards, as the threat can be minimised through effective cultivations and/or the strategic use of break crops.
---
Brexit In or Out - Impossible Decision
With the referendum on Britain's membership in the EU looming, the NSA claims it is impossible for farmers to make an objective decision on how to vote due to a major lack of detail on how the Government would continue to support farming and food in the event of an exit.
---
Manage Nutrients with Fertilizer Banding
Growers are always looking for ways to improve farm profits, even more so in a down commodity market. One opportunity to achieve better margins is incorporation of fertilizer banding into nutrient management programs.
---
Pain Relief should be Provided when Dehorning Calves
A recent scientific study published in the Animal Welfare Journal explores different stakeholder views on the use of pain relief for disbudding and dehorning dairy calves and has highlighted that 90% of the respondents thought pain relief should be provided.
---
Isuzu Enhances Dealer Network
Agricultural workers, urban tradespeople and recreational users of pick-ups around the north-east of England can now benefit from even greater access to Isuzu's range of rugged and refined pick-ups.
---
Longtown Primestock Sale
C&D Auction Marts Limited had forward 15 prime cattle, 14 OTM cattle, 3,732 prime hoggs and 3,111 cast ewes & rams at their weekly sale at Longtown on Thursday 31st March 2016.
---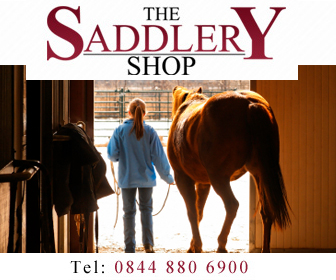 ---

Stackyard News
home | agri-services | pedigree pen | news | dairy | beef | machinery | property | organisations | site map