Stackyard News - February 2016
Agricultural, Environmental, Countryside and Farming News from the UK and beyond.
Galloway Bulls see 50% Clearance Rate
Now reduced to a one day show and sale, the Galloway Cattle Society sale held in Wallets Marts, Castle Douglas on Friday 12th February failed to lift vendors spirits.
---
Risks from Low Protein Levels in Silage
A casualty animal recently submitted to one of SRUC's Veterinary Investigation Centres confirms earlier fears that some silages being fed to livestock this winter are low in protein.
---
Farm Woman of the Year 2016 Nominations Open
The unsung female heroes of farming and rural communities will once again be celebrated at this year's Royal Bath and West Show from 1-4 June 2016.
---
Meurig Raymond Re-elected NFU President
Meurig Raymond, a mixed farmer from Pembrokeshire, will lead the NFU for another two years.
---
Beef Shorthorns Peak at 4,500gns in Carlisle
Beef Shorthorn bulls sold to a top of 4,500gns in Carlisle on Friday 26 February at the breed society's early spring show and sale.
---
Square Profile Claw Liner Delivers Increased Milk Flow
A new milking liner from Shropshire-based milking parlour manufacturer, Fullwood Ltd, offers increased milk flow rates compared to standard liners thanks to a novel square profile design.
---
Forage Crop Trial Results 2016 Published
Limagrain has published its latest forage crop trial results for 2016, available as a pocket guide or on line.
---
New Holland Takes Awards at FIMA 2016
The 39th edition of FIMA 2016 will be remembered as the edition of records.
---
NSA calls for Vigilance in face of Bluetongue Risk
The National Sheep Association is calling for the whole livestock industry to be vigilant to bluetongue over the coming months and, given the current unavailability of vaccine, to have open dialogue about potential uptake.
---
Conservation, Collaboration and Precision
Members of Young Farmers' Clubs will be joining conservation and farming experts to enhance their understanding and skills in precision arable farming.
---
JCB Loadall Takes a Bow in Hollywood Oscars
A JCB Loadall telescopic handler has been playing a leading role in Hollywood…. ensuring the most glittering event in the global showbiz calendar all runs to plan.
---
Shorthorn Societies Appoint Milly Fyfe Chief Executive
Milly Fyfe has been appointed chief executive of the Shorthorn and Beef Shorthorn Cattle Societies from 1 June. She succeeds Frank Milnes who is retiring at the end of July after 16 years.
---
Volatility Means New Strategies Needed to Manage Cashflow
Increasing swings in commodity prices mean highly seasonal farming businesses, and those with longer term profit cycles, should seriously consider restructuring their debt to make sure their cashflow can cope.
---
Longtown Primestock Sale
C&D Auction Marts Limited had forward 30 prime cattle, 24 OTM cattle, 3,952 prime hoggs and 5,282 cast ewes & rams at their weekly sale at Longtown on Thursday 25th February 2016.
---
Is the Future Green for On-Farm Renewable Energy?
When the Department of Energy & Climate Change launched a full scale review of the Feed-in Tariff in August 2015, proposing new stringent cost control measures ahead of a possible phased closure of the scheme in January 2016, you could have been forgiven for thinking it was the beginning of the end.
---
Farming Minister Must Answer Questions on Brexit
Farming Minister George Eustice has declared his support for the case for the UK to leave the EU.
---
The Zetor Tractor Show has Arrived at the Finish
The fifth anniversary season of the Zetor Tractor Show has arrived at the finish. 13 European countries, 69 stops and more than 15,000 visitors – that was this year's Zetor Tractor Show.
---
Environment Minister Addresses the NFU Conference
Elizabeth Truss delivered a speech to delegates at the annual National Farmers' Union Conference on Tuesday 23rd February 2016.
---
Borderway Dairy Event Set for Another Successful Year
Harrison and Hetherington's Borderway UK Dairy Expo is set to return to Carlisle for its fifth year on Saturday 12th March 2016.
---
Limousin Numbers Increase in 2015 BCMS Figures
The 2015 end of year figures from the British Cattle Movement Service show that the number of Limousin sired cattle increased on the year by 2299 to a total of 486,680 to equate to a leading market share of 28% of the beef-sired cattle in the UK.
---
H&H Land and Property Expands
Growing land agency group H&H Land and Property is expanding its geographical reach to serve farmers and landowners in the South Lakes, Northern Lancashire and the North Yorkshire Dales.
---
Cows Could Revolutionise Renewable Energy
A group of scientists are looking at the way relatively unknown fungi works inside the guts of herbivores, including elephants and cows, in the hope that it holds the key to revolutionising biomass technology.
---
Fertility and Health Trends Send Postive Message to Producers
Twose has helped Scottish farming contractor Ross Duncan 'branch out' into the hedgecutting business.
---
Twose TF500S Gives a Cutting Edge Over Rivals
Twose has helped Scottish farming contractor Ross Duncan 'branch out' into the hedgecutting business.
---
Boundaries - Good Fences Make Good Neighbours
With the launch of the Countryside Stewardship Hedgerow & Boundaries Grant Scheme, the question of boundary walls and fences is very topical, says David Quayle Director of H&H Land and Property.
---
Breakfast TV Presenter Turns Auctioneer In Ulster
Bill Turnbull, retiring BBC TV 'Breakfast' presenter turns charity auctioneer on Friday, March 12 at the Dunadry Hotel, Antrim.
---
Stirling Charolais Sell to 26,000gns
Charolais bulls met a good trade in Stirling on Tuesday 16 February at the breed's official spring sale. Bidding peaked at 26,000gns, 14 lots traded at five figure sums and 123 lots sold to average £5960.
---
NFUS Promotional Activity at Aldi Stores Continues
Promotional events at three Aldi stores, Inverness, Dumfries and Prestwick will be taking place over the next few weeks to engage with consumers and promote Scottish produce.
---
More Show Awards for John Deere R&D
Following three gold and 10 silver medal awards at Agritechnica 2015, numerous John Deere innovations have also been recognised at this month's FIMA fair in Zaragoza, Spain and the Fieragricola 2016 event in Verona, Italy.
---
Longtown Primestock Sale
C&D Auction Marts Limited had forward 23 prime cattle, 24 OTM cattle, 4,130 prime hoggs and 3,784 cast ewes & rams at their weekly sale at Longtown on Thursday 18th February 2016.
---
Regulate Wheat Growth to Combat Effects of Mild Winter
With a large percentage of over-wintered wheat crops looking extremely advanced, many agronomists are advising growers to apply a plant growth regulator in order to prevent excessive lodging later in the season.
---
Farm Rent Review Dam Ready to Burst
The Tenant Farmers Association believes if current economic conditions prevail, it is only a matter of time before we see a flood of farm rent reductions in England and Wales.
---
Project to Breathe New Life into Dales River
Public meetings are being held to introduce a new project aimed at managing river water in ways that will benefit people and wildlife in upper Wensleydale.
---
3,600gns Tops Skipton Working Sheep Dog Sale
Red Rose sheep farmer and leading triallist Robin Dean ran away with top price honours at Skipton Auction Mart's opening working sheep dog sale of 2016 when selling his 15-month-old black and white dog, Gunnerwell Alfie, for 3,600 guineas.
---
20,000gns Ballyrobin Joop Leads Carlisle Limousin Trade
Ballyrobin Joop from Joan Gilliland, Co Antrim, made 20,000gns and lead a strong trade at the British Limousin Cattle Society's Early Spring Sale held at Borderway Mart, Carlisle on Saturday 13th February 2016.
---
Dry Cow Therapy Training Becomes Critical
Training in the correct procedures around drying off and in teat sealant administration will be critically important as the number of UK dairy farms adopting selective dry cow therapy protocols increases.
---
A Walk Into Dairy Enterprise for Sale
H&H Land and Property has announced the sale of the 235 acre Cumcatch Farm, a Cumbrian lowland farm offering excellent Dairy or Stock Rearing Opportunity.
---
Harestone Charolais Herd Scoops Top Awards
Aberdeenshire cattle breeders, Neil and Stuart Barclay, Harestone, have scooped the top accolades in the Scottish and Northern Charolais Cattle Breeders' Club annual herd awards.
---
The Potential of Agricultural Biotechnologies
Much more must be done to ensure that family farmers, especially those in developing countries, have access to agricultural biotechnologies that can make their activities more productive and sustainable.
---
New and Improved Mating Programme from Cogent
UK dairy farmers looking for their cow's perfect match may have found the ultimate solution thanks to a precise, new and improved mating programme from Cogent Breeding Ltd.
---
Bluetongue: Farmers Urged to Remain Vigilant
Farmers are being urged to monitor their stock carefully for bluetongue symptoms.
---
[more]
---
Afimilk Aquires Silent Herdsman
Afimilk Ltd., a global provider of dairy farm management solutions, announced it has acquired Silent Herdsman, developer of a neck-collar monitoring system used to detect estrus and health problems in dairy cows.
---
Zetor by Pininfarina to be Introduced in More Countries
At the end of 2015, ZETOR introduced its new design direction in the form of the ZETOR by Pininfarina concept.
---
International Action on Antimicrobial Resistance Needed
Antimicrobial resistance is an emerging public health threat requiring a globally coordinated effort to counter the risks it poses to food security, FAO Deputy Director-General Helena Semedo said.
---
NSA teams up with British Wool Bedding
To celebrate the wonder that is British wool, NSA is very excited to have teamed up with the Wool Room to give away five luxury bedding sets.
---
Posthumous Award to Argyll & The Islands Stalwart
Mull farmer and Union stalwart Lachlan MacLean has received posthumously one of the Union's highest accolades – the John Miskelly Memorial Award for services to the Union and Scottish farming.
---
High Demand for British Friesian Sexed Semen
With sexed semen demand for the commercial dairy herd at an all time high, Cogent Breeding has once again ensured the availability of 'premier' genetics by adding elite British Friesian sire, Kirkby Premier to their sexed semen portfolio.
---
Skipton Mart Charity Fundraisers net £5,600
Brooklands Community Special School in Skipton and Sue Ryder Manorlands Hospice in Oxenhope have again received substantial charity windfalls from annual fundraisers at Skipton Auction Mart.
---
British Texel Judge set for Paris Show
A British Texel breeder has been invited to judge the Texel classes at this month's world famous Salon Internaional l'agriculture, better known as Paris Show.
---
Longtown Primestock Sale
C&D Auction Marts Limited had forward 23 prime cattle, 24 OTM cattle, 4,340 prime hoggs and 4,352 cast ewes & rams at their weekly sale at Longtown on Thursday 11th February 2016.
---
Farm Attractions are Winners
The winners of this year's best farm and rural attractions were announced at the National Farm Attractions Network annual conference and awards ceremony held in Liverpool.
---
Plea for Dog Owners to Act Responsibly Around Sheep
With the traditional lambing season approaching and reports of dog attacks on sheep increasing, the National Sheep Association and RSPCA have teamed up to urge dog owners to take extra care.
---
Real Grass-Fed Beef and Lamb Certification Mark Approved
The 'Pasture for Life' Certification Mark, operated by the Pasture-Fed Livestock Association, has been approved by the Intellectual Property Office, the official UK government body responsible for patents, designs and trademarks.
---
Record Warm Winter Reinvigorates Blight Vigilance
Blight generated strong debate at AHDB Potatoes' Winter Forums, as award winning Late-Blight specialist, Dr David Cooke warned British potato farmers to remain vigilant during this coming season.
---
Colourful Machines Mark JCB's 70th Anniversary
Production is underway of the first batch of colourful limited edition machines to mark JCB's 70th anniversary.
---
Food Price Index Drops to Near 7 Year Low
The FAO Food Price Index fell in January, slipping 1.9 percent below its level in the last month of 2015, as prices of all the commodities it tracks fell, sugar in particular.
---
Young Bulls in the Spotlight at Skipton
Farming brothers David and Stephen Hollings presented the first prize-winning 10 to 12-month-old young feeding bull at a prize show and sale staged by Skipton Auction Mart.
---
NSA Cultivating the Next Generation of the Sheep Industry
The National Sheep Association is thrilled to announce the 12 individuals selected to represent the sheep industry in its 2016 Next Generation Ambassador programme.
---
NBA Farm Tours – A British Beef Industry Insight
Chatsworth Limousin's, and Haddon Hall's Longhorn Cattle to showcase in Beef Expo Farm Tours.
---
ESB Networks Launch Farm Safety Competition
An opportunity for Agricultural students at each of six Irish agricultural colleges to win an all-expenses paid trip with a guide to the popular Livestock Event at the NEC in Birmingham on July 6th.
---
Welshpool Charolais Peak at 5,000gns
Charolais bulls met a strong demand at Welshpool on Thursday 4 February topping at 5,000gns with 21 bulls selling at a clearance rate of 75% and an average of £3450.
---
Dispose of Plastic Waste Carefully or Risk Huge Fines
Farmers should be careful to dispose of their waste plastic in accordance with the law or risk huge fines, following the conviction of a business in Oxfordshire.
---
Gold Medal for Kongskilde Stonebear 2.60
The Gold Medal is one of the most recognizable and prestigious awards at the Polish Exhibition Fair.
---
Boomer Boosts Cogent Signature Beef Team
Booming beef sales from Cogent Breeding has prompted the company to appoint Boomer Birch to the helm of the Signature Beef team.
---
More Agriculture, Food and Drink at Royal Bath & West
Hailing a new generation of Great British festival, the 2016 Royal Bath & West Show promises more farming, more food and drink and more fun – the same show, but even better.
---
10,000gns Leads Stirling Limousins
The opening major British Limousin Cattle Society sale of the year saw Neil & Stuart Barclay, South Road Insch, lead the trade at Stirling on Tuesday February 2nd with the 10,000gns Harestone Jim.
---
Longtown Primestock Sale
C&D Auction Marts Limited had forward 21 prime cattle, 34 OTM cattle, 3 calves, 4,365 prime hoggs and 5,085 cast ewes & rams at their weekly sale at Longtown on Thursday 4th February 2016.
---
Mild Winter Spells Danger from Increased Weed Pressure
With the winter's exceptionally mild conditions continuing to dominate UK weather patterns, pea and bean growers should use a pre-emergence application of linuron and pendimethalin to protect spring sown crops from prolific weed populations.
---
Keelham Doubles Up Again with Prime Shows Principles
Keelham Farm Shop embarked on yet another buying spree at Skipton Auction Mart's February prime shows when acquiring both the champion and top gross price prime cattle, along with the champion and reserve champion pens of prime lambs.
---
New Generation Fodder Beet Tops Yield Table
Limagrain's new fodder beet variety Tarine has come out top for dry matter yield in the company's latest field trials.
---
Stirling Beef Shorthorns Peak at 9,500gns
Beef Shorthorn bulls sold to a top of 9,500gns whilst females led the trade at 4,800gns at the society's spring sale in Stirling on Monday 1 February.
---
Meeting with Lochhead Does Not Allay Crofters Fears
The Scottish Crofting Federation was not satisfied by the explanations and solutions offered by the Cabinet Secretary for Rural Affairs, where he attempted to outline the actions to cope with the apparent meltdown of the agricultural payments system.
---
Collaboration Discovers Potential 'Achilles Heel' of Potato Blight
Scientists working in Scotland and China have uncovered a potential Achilles' heel in the organism which causes potato blight, a global problem with associated costs estimated at $6billion around the world every year.
---
Countryside Stewardship Applications Open
The hedgerows and boundaries grant and woodland creation grant under the Countryside Stewardship scheme open for applications this month.
---
Check Out Barren Ewes Using Subsidised Blood Test
With sheep scanning well underway shepherds with a flock barren rate greater than two percent can now ask their vet for a subsidised blood test to establish whether the likely cause of the problem is toxoplasmosis.
---
Brexit – The Agricultural Perspective
The complexities and possible impact of Brexit on British farmers have come under the spotlight with a new report which examines the practical implications of leaving Europe.
---
Online Guide Gives Valuable Septoria Advice
Adama Agricultural Solutions UK has launched a new online disease guide to help arable farmers improve the control of septoria in cereal crops.
---
New Guide to Cross Compliance for 2016
With the New Year came a new set of rules and standards from DEFRA in the form of 'A Guide to Cross Compliance in England 2016'.
---
World Class Poultry Research Facility to be Built
Scotland's Rural College will be relocating its poultry research unit from Ayrshire to Midlothian.
---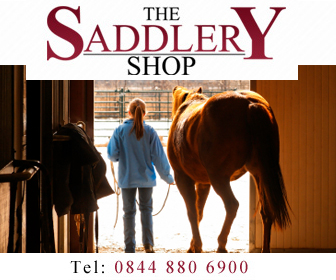 ---

Stackyard News
home | agri-services | pedigree pen | news | dairy | beef | machinery | property | organisations | site map