Stackyard News - January 2016
Agricultural, Environmental, Countryside and Farming News from the UK and beyond.
Sprayer Booms Benefit from DistanceControl Plus
DistanceControl, the boom guidance system, can now be equipped with four sensors, two on each boom half.
---
Make Broadband Equality Pledge a Reality for Rural Areas
The Chancellor should use The Budget in March to turn the Prime Minister's broadband equality pledge from promise to reality, says the organisation that represents rural businesses.
---
Lowest Cell Counts and Calving Interval for 14 Years
The latest breed averages for all NMR recorded herds, published this week for the year ending September 2015, show that somatic cell counts and calving interval are at their lowest levels for 14 years.
---
Zoetis Sponsor Calf Health Farm Meetings
Zoetis, one of the leading animal health companies in Ireland, have held a series of 12 calf rearing events over the past few weeks.
---
Krone Wins Forage Harvester of the Year 2016
The BiG X 630 has been crowned "Machine of the Year 2016". The Krone forage harvester not only impressed the editors of the German publisher Deutscher Landwirtschaftsverlag, it also received numerous votes from DLV readers in an parallel poll.
---
New Year Marks Staff Changes at Angus Society
The New Year marks some changes for the Aberdeen-Angus Cattle Society in terms of staff development and new positions.
---
Mason Bluefaced Leicesters Dominate Skipton
A brace of Bluefaced Leicester gimmer hoggs secured principal honours for the Oddacres flock of Embsay's John and Claire Mason at Skipton Auction Mart's annual winter fixture for breed females.
---
Longtown Primestock Sale
C&D Auction Marts Limited had forward 17 prime cattle, 28 OTM cattle, 3,723 prime hoggs and 2,879 cast ewes & rams at their weekly sale at Longtown on Thursday 28th January 2016.
---
Genetic Diversity of Livestock Can Feed the World
Livestock keepers and policy makers worldwide are increasingly interested in harnessing animal biodiversity to improve production and food security on a warmer, more crowded planet, according to a new FAO report.
---
AMTRA Announces Best in Class
The Animal Medicines Training Regulatory Authority has rewarded this year's top SQPs at a special ceremony in Birmingham. The three winners obtained the highest scores in their professional examinations, beating hundreds of other students from across the UK.
---
Valpadana Entire Range on Show at Fieragricola
Valpadana is showing a complete range at Fieragricola 2016. The Italian brand will be showing several new models in the VP 4600, VP 7000 and VP 9000 series.
---
Crofting Is Systematically Marginalised
The Scottish Crofting Federation has reproached the Scottish Government for systematically marginalising crofting in agricultural policy.
---
Environment Secretary Visits a GWCT Farmer Cluster
The Environment Secretary, Elizabeth Truss, has visited a farm in Hampshire to see how Farmer Clusters are working together to deliver positive conservation at landscape scale.
---
Senterprise Success at Craven Dairy Auction
The Senterprise pedigree Holstein herd of father and son Fred and Mark Houseman, who trade as Church Farm Enterprises clinched championship honours at the year's second Craven Dairy Auction at Skipton Auction Mart.
---
Correct Forage Acid Loading and Unlock Significant Savings
The acid load from wet winter forages is costing dairy farmers dear at the moment, but many could unlock up to an extra £1,200 per 100 cows per month by finding an appropriate ration alkalising solution.
---
Carlisle Auctioneer Wins Top Harper Adams Award
On the 11th January, 11 of the 41 students of the Livestock Market Operations and Management course at Harper Adams University celebrated their graduation ceremony, with Carlisle-based young auctioneer, John Helme winning the top graduating student award.
---
Depth Of Scottish Dairy Crisis Unprecedented
The ongoing price pressure on Scottish dairy farmers is unprecedented in severity and duration. The past week has seen two more milk buyers, Muller and Sorn, drop the price paid to their farmers.
---
Restructure Loans to Ease Cash Flow
Farming profits may be under pressure, but it is cash flow that typically presents the greatest challenge, according to accountant and financial planner Old Mill.
---
Baselier Cultivators – New Flexyclean Hoods Option
New Baselier FKV Series rotary hook tine cultivators are now available with FlexyClean rubber hood panels as a factory fitted option.
---
AHDB Potatoes Launches www.Bestchips.co.uk
With the frying trade accounting for 12% of the GB potato crop, ensuring quality across the sector has never been more important.
---
First Ever TB Index Published
A brand new genetic index for Holstein bulls – the TB Advantage – has been published by AHDB Dairy.
---
Boost Potato Yields by Addressing Nutrient Deficiencies
Many potato crops are likely to be suffering from nutrient deficiencies, meaning growers have the potential to significantly boost both yields and quality.
---
Longtown Primestock Sale
C&D Auction Marts Limited had forward 24 prime cattle, 27 OTM cattle, 4,288 prime hoggs and 3,093 cast ewes & rams at their weekly sale at Longtown on Thursday 21st January 2016.
---
Crofters Are Not Getting Paid
A survey carried out by the Scottish Crofting Federation indicates a Scottish Government melt-down as around one percent of crofters have been paid their agricultural support payment.
---
Ecosystem-Based Farming Comes of Age
A new FAO book takes a close look at how the world's major cereals maize, rice and wheat - which together account for an estimated 42.5 percent of human calories and 37 percent of our protein - can be grown in ways that respect and even leverage natural ecosystems.
---
Succession Planning for the Next Generation
H&H Land and Property together with Solicitors Burnetts, and Accountants, Business and Financial Advisors Armstrong Watson have joined forces to offer advice to farmers about the issue that sooner or later concern them all – succession planning.
---
Outstanding Contribution to the Sheep Industry Recognised
The National Sheep Association has announced the 2015 winner of the highly regarded George Hedley Memorial Award as Julie Sedgewick from County Durham.
---
Meat Expo China 2015 Concluded a Success
The Fair was reinforced as a gateway into China's meat and meat processing market.
---
New Format for Stirling Bull Sales
United Auctions has reformatted the February Stirling Bull Sales to ensure customers get best value from their time at the two-week event.
---
CLAAS and Agrovista Join Crop Sensing Forces
To provide a new industry-leading level of both mechanical, but more importantly agronomic support for the ISARIA CROP SENSOR, CLAAS UK has teamed up with agronomy specialists Agrovista UK.
---
TFA Tells AHDB It's Now Time for Action
The Tenant Farmers Association has said that the Agricultural and Horticultural Development Board must show it is delivering real value to levy payers.
---
NFUS Seeks Key Land Reform Bill Amendments
NFU Scotland has received cross party MSP support for a significant number of its proposed amendments to Scotland's landmark Land Reform Bill.
---
Act Now to Counteract the Impact of Rain on Soil Nutrients
Test the nutrient status of your soils over the next few weeks and prepare to make up any shortfall in recommended levels through spring application of N, P, K and S,' is the advice which CF Fertilisers UK Ltd is currently giving arable farmers.
---
The Role of Home Grown Protein in Dairy Cow Diets
AgriSearch, in partnership with DARD, is co-funding a new research project to examine the role of higher protein forages and home grown protein sources within Northern Ireland dairy systems.
---
[more]
---
New Plans to Save England's Hen Harriers
Details of a new six point action plan have been published by Defra to help the recovery of England's hen harrier populations.
---
NBA Beef Expo 2016 Judges Announced
Two highly successful beef industry stalwarts, renowned for their pedigree and commercial cattle, have been invited to judge at the National Beef Association's Beef Expo 2016, National Spring Spectacular Show.
---
Case IH Quadtrac – 20 Years of Being on Track
Case IH will celebrate 20 years of its industry-leading Quadtrac range at this year's LAMMA show - The first Case IH Quadtrac was shown to US farmers in 1995.
---
NSA Encourages Sheep Farmers to Get Behind #Sheep365
Supporting and promoting British lamb production has seen a positive upturn since the success of #BritishLambWeek in autumn 2015, and National Sheep Association is urging sheep farming Twitter fans to follow this into 2016 by supporting the #Sheep365 movement.
---
Longtown Primestock Sale
C&D Auction Marts Limited had forward 7 prime cattle, 31 OTM cattle, 3,396 prime hoggs and 4,745 cast ewes & rams at their weekly sale at Longtown on Thursday 14th January 2016.
---
Same Deutz-Fahr Changes its Brand Name to SDF
SAME DEUTZ-FAHR has announced that its brand name has been changed to SDF. The new name will replace the current name in use for all the group's corporate activities worldwide.
---
Avonline to Deliver Early Government Christmas Present
Leading satellite broadband provider Avonline Broadband is set to deliver what has been described as 'an early Government Christmas present' to people with the slowest broadband in the UK.
---
Holistic Approach Needed for Flood Management
The Tenant Farmers Association has made the case again for the Government to take a systems based, holistic approach to manage flood risk.
---
Baul's Prize Heifer Tops Skipton Dairy Sale
A mixed show of newly calven cattle at Skipton Auction Mart's Dairy Auction warmed up at the better end of the sale on Monday January 11.
---
Two New Perennial Ryegrass Varieties from Barenbrug
Two new high yielding perennial ryegrass varieties Moira and Fintona will be available to UK farmers this spring thanks to a long-term partnership between Barenbrug, AFBI and DARD.
---
John Deere's Award Winning Technicians
A record total of 35 young service technicians have graduated from the latest John Deere Ag Tech, Parts Tech and Turf Tech advanced apprenticeship programmes, newly run by national training provider ProVQ.
---
Farmers Should Act Now to Defer January Tax Bills
Farmers who are still waiting to receive their full Basic Payment should consider asking HM Revenue & Customs if they can defer their January tax bill, according to accountant Old Mill.
---
The Farming Recovery Fund is Now Open for Applications
The Farming Recovery Fund is now open for application from farmers affected by the recent floods in Northumberland, Cumbria, Yorkshire and Lancashire.
---
Motorcycling Champions Stay True to Farming Roots
Lincolnshire twins, who are preparing to compete in the National Superstock 600 Championships, say farming will always be part of their life despite their main passion being motorbikes.
---
No Appeals Against National Park Extension Decision
The clock has started ticking in the countdown to the enlargement of the Yorkshire Dales National Park.
---
Sheep Can Play Positive Role in Flood Prevention
The National Sheep Association is calling for a holistic and balanced approach to flood mitigation – and one that involves the sheep industry rather than wrongly pointing the finger at a vital part of the land management jigsaw.
---
Shooting Groups Unite to Condemn the Law Breakers
Leading shooting representatives have urged Defra to introduce new checks allowing the police to trace inland shoots that are believed to be breaking lead ammunition laws.
---
Quality Cattle Opens Skipton 2016 Prime Shows
The 2016 Prime Show season opened at Skipton Auction Mart with a high quality entry of 59 cattle on Monday and a good show of buyers.
---
Fliegl's Latest Innovation for the UK Scoops Top Award
German agricultural manufacturer Fliegl's latest innovation for UK farmers has won a top international award for its use of Bluetooth technology to promote food safety.
---
RIDBA Warns Farmers to Build Fit for Purpose
Farmers could be held legally responsible for building collapses, warns RIDBA.
---
Oxford Real Farming Conference got off to a Flying Start
The Oxford Real Farming Conference got off to a flying start on Wednesday 6th January, welcoming over 750 delegates to the city's iconic Town Hall.
---
FAO Food Price Index Drops in December
Abundant supplies and slow economic growth drive food prices down for the fourth consecutive year.
---
NSA Announces Online Improvements for Sheep Farmers
The National Sheep Association is delighted to have a new website up and running for 2016, with the added bonus of it being fully mobile responsive.
---
Longtown Primestock Sale
C&D Auction Marts Limited had forward 9 prime cattle, 17 OTM cattle, 3,056 prime hoggs and 5,024 cast ewes & rams at their weekly sale at Longtown on Thursday 7th January 2016.
---
Farmer Co-Operative and Agronomy Specialists form Partnership
Aspatria Farmers has cemented a partnership with one of the UK's leading agronomy companies Agrovista to give further benefits to its farming members and customers across the region.
---
Reformed Defra Will Help British Farming Lead the World
Speaking at the Oxford Farming Conference the Environment Secretary set out priorities to make farmers more resilient.
---
Nominations Sought for UK Dairy Industry Star
The John Dennison Lifetime Achievement Award is returning to Borderway UK Dairy Expo, held in Carlisle, for the fourth year. This award is in memory of the life time industry contribution made by Cumbrian dairy farmer and highly regarded breeder John Dennison.
---
NutriTek - A New Dairy Product for Health and Performance
Diamond V announces the launch of its next generation dairy technology NutriTek. This innovative product is Diamond V's most advanced nutritional health product for all dairy animals.
---
Do Not Rush to Open to Welsh Countryside
With huge concerns from farmers and landowners in Wales around the proposed open access charter, the National Sheep Association urges the Welsh Government not to rush a decision before all associated issues are fully considered.
---
Rural Businesses Must be Given Tools to Succeed in 2016
The Country Land & Business Association President Ross Murray looks forward to 2016.
---
Peatland Plays a Key Part in Climate Change and Flood Mitigation
On grouse moors in the North Pennines 2,560 hectares of bare peat have been re-vegetated and over 6,700 kilometres of old drainage ditches blocked to help re-wet peat, slow water run-off, combat climate change and improve biodiversity and water quality.
---
Claas Crop Sensor is first to receive AEF Isobus Certification
The Claas Isaria Crop Sensor optical crop sensor is not only the first Isobus-compatible online sensor on the market, but it has now also received official certification from the independent organisation AEF for its Isobus compatibility.
---
Greater Grassland Productivity Offers Brighter Future
Doubling dry matter production from grassland through improved use of currently available technology and resources is a realistic target for a large majority of UK livestock farmers.
---
Simon Takes Total Control of Stanforths Butchery Business
Director Simon Barker has taken over 100% control of the Stanforths butchery business, including the meat production unit at Skipton Auction Mart and the well-known retail shop on Mill Bridge, Skipton.
---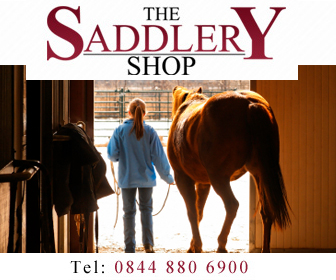 ---

Stackyard News
home | agri-services | pedigree pen | news | dairy | beef | machinery | property | organisations | site map