Stackyard News - December 2015
Agricultural, Environmental, Countryside and Farming News from the UK and beyond.
Longtown Primestock Sale
C&D Auction Marts Limited had forward 4,829 prime lambs and 5,202 cast ewes & rams at their weekly sale at Longtown on Tuesday 29th December 2015.
---
Farm Rents Must Come Down in 2016
The Tenant Farmers Association's National Chairman, Stephen Wyrill, has called for concerted action to get farm rents down in the New Year.
---
British Cattle Conference 2016
Bookings are now being taken for the annual British Cattle Breeders' Club conference, which is being held on 18-20 January 2016 at the Telford Hotel and Golf Resort in Telford, Shropshire.
---
Farming Year Round Up from H&H Land and Property
Tim Parsons, Director of Carlisle and Durham Based H&H Land and Property gives a round-up of the year and a glimpse of what 2016 possibly has to offer.
---
Government Response to Review of FiT's Scheme
When the Department of Energy & Climate Change launched a full scale review of the Feed-in Tariff in August, many leading experts in the renewable energy industry feared it was the beginning of the end.
---
First Insight for Scottish Farmers into BPS Entitlements
With the Scottish Government having now written to some 16,000 Basic Payment Scheme applicants many farmers will now have their first insight into the estimated value of their new BPS entitlements for this year and coming years.
---
Tilhill Forestry Launches 2016 Graduate Programme
Award-winning forestry and timber harvesting company Tilhill Forestry is on the hunt for candidates with drive, passion and enthusiasm who are interested in joining one of the forest industry's leading graduate programmes.
---
Programming Better Heifers
When does the process of creating a quality heifer begin? From conception, according to Prof Mike Van Amburgh, Cornell University.
---
Longtown Primestock Sale
C&D Auction Marts Limited had forward 3,041 prime lambs and 4,002 cast ewes & rams at their weekly sale at Longtown on Tuesday 22nd December 2015.
---
Craig Brough Joins the CLA Agriculture and Land Use Committee
Craig Brough, Associate Director at H&H Land and Property, has been elected to the National CLA Policy Committee for Agriculture and Land Use. The CLA represents landowners, farmers and rural businesses.
---
George Dunn Completes 5 Years as Chairman FCN
The Tenant Farmers Association's Chief Executive George Dunn has notched up five years as Chairman of the farm charity, The Farming Community Network and will be handing over the role to his successor, Graham Lilley at the end of the year.
---
Farmer Mounts Battle in Bid to Save Livelihood
An Aire Valley dairy farmer under serious threat of losing his livelihood has taken up the gauntlet in a bid to enlist public support in opposition to two new planning applications to build on the land his family has farmed for over 100 years.
---
Addingham Sheepbreeders Raise £2,900 for Manorlands
Lambs donated by generous farmers earned more cash for charity when sold to a big-hearted ringside at Addingham & District Sheep Breeders' Association's ninth annual fundraiser at Skipton Auction Mart.
---
Ear Tag Testing Could Help Eradicate BVD
John Hoskins, Director of the NBA firmly believes that monitoring BVD with the use of tag tests has helped to make it easier to eradicate what is a very complex disease.
---
Resurgence in Global Wood Production
Global production of all major wood products is showing its largest growth since the global economic downturn of 2008-2009, according to new data published by FAO.
---
Arthursdale Boy, Nidderdale Girl
Frank Pedley, a stalwart of the Wensleydale Longwool Sheep Breeders' Association, has had his first book published: "Arthursdale Boy & Nidderdale Girl", the memoirs of Francis Hamish Pedley.
---
A Year of Acquisitions, Apprentices and Exceptional Throughputs
An increase in numbers in all areas, during the last twelve months, has very much been the trend for the UK's leading livestock trading company Harrison and Hetherington.
---
Lord Bamford Honoured for Huge Impact on UK Manufacturing
One of the country's leading professional engineering bodies has bestowed its highest honour on Lord Bamford for his "huge impact" on UK manufacturing.
---
Plea to Follow Dog Walking Code this Christmas
The CLA, which represents thousands of landowners, farmers and rural businesses throughout the North, is appealing for dog owners to keep close control of their dogs while out and about over the holiday period.
---
Longtown Primestock Sale
C&D Auction Marts Limited had forward 13 OTM cattle, 4,758 prime lambs and 3,173 cast ewes & rams at their weekly sale at Longtown on Thursday 17th December 2015.
---
A Smorgasbord of New Machines from New Holland at LAMMA
New Holland will use LAMMA 2016 which takes place on the 20th and 21st January 2016 at the East of England showground near Peterborough to present its newest machinery to its largest UK audience yet.
---
Where do Potatoes Come From?
With reports again highlighting a concerning lack of knowledge amongst young adults and the origin of the food they eat, educating the next generation remains an important focus.
---
Persistency and Palatability Key to 2016 Grass Success
Livestock farmers in the UK, who are considering reseeding fields and pastures in spring 2016, should think carefully about the persistency and palatability of grass varieties as well as anticipated yield per hectare.
---
Claas Reports Stable Sales and Earnings
Claas, one of the world's leading manufacturers of agricultural machinery, was able to increase its sales revenue to a new all-time high of 3.838 billion euros despite a significant downturn in the overall market.
---
Tailored Nutrition Boosts Carrot Yields by 20%
Carrot growers could boost their marketable yields by almost 20% by adopting a comprehensive tailored approach to crop nutrition.
---
NBA Appoints Northern Board Member
The National Beef Association has announced the appointment of Northumberland Farmer William Walton to its Board.
---
International Judges to Feature at Borderway UK Dairy Expo
Harrison and Hetherington have announced a trio of judges from across the world to officiate at Borderway UK Dairy Expo 2016, the UK's leading winter dairy event.
---
Climate Agreement Recognizes Food Security as a Priority
FAO Director-General José Graziano da Silva welcomed the approval of the Paris Agremeent, saying that for the first time ever, food security features in a global climate change accord.
---
Same Deutz-Fahr Changes its Brand Name to SDF
SAME DEUTZ-FAHR has announced that its brand name has been changed to SDF. The new name will replace the current name in use for all the group's corporate activities worldwide.
---
Avonline to Deliver Early Government Christmas Present
Leading satellite broadband provider Avonline Broadband is set to deliver what has been described as 'an early Government Christmas present' to people with the slowest broadband in the UK.
---
[more]
---
Poultry Producer Tops Performance Tables
A Shropshire chicken farmer has become the biggest ever to join Aviagen's coveted "400 Club" which recognises the highest performing broiler producers in the country.
---
IBR Causes Prolonged and Significant Milk Yield Reduction
Dairy cows that have been exposed to the virus that causes Infectious Bovine Rhinotracheitis have been shown in a new study to produce 2.6 litres per day less milk throughout the entire lactation, despite showing few or no signs of the disease.
---
Grant Support Available for Flood Hit Farmers
The Department of Environment, Food & Rural Affairs have announced their intention to support some of Cumbria's most affected farmers.
---
NSA to Give Away £3,600 Worth of Prizes in 2016
The National Sheep Association has teamed up with no less than three companies for its exciting new membership recruitment campaign in 2016.
---
Sheila Secures Top Price at Festive Store Cattle Showcase
Skipton Auction Mart's annual Christmas store cattle show and sale attracted a tidy and quality turnout of 269 head, with trade seen to be stronger than of late, as a good company of buyers sought goods.
---
Innovation Offers Positive Solution to Red Meat Emissions
Modern varieties of ryegrass, proven to reduce greenhouse gas emissions from livestock, offer the farming industry a significant opportunity to respond positively to one of the key issues debated at the UN COP 21 conference - cutting red meat consumption.
---
Longtown Primestock Sale
C&D Auction Marts Limited had forward 23 OTM cattle, 5,129 prime lambs and 4,137 cast ewes & rams at their weekly sale at Longtown on Thursday 10th December 2015.
---
Crop Market Update from Gleadell
As we enter the season of goodwill, and a time for sharing, it may be that we need a few wise men bearing gifts to resuscitate a market that is looking increasingly oversupplied.
---
New Holland Sponsors Sustainable Innovation Forum 2015
New Holland Agriculture confirmed its environmental credentials with its Gold Sponsorship of the Sustainable Innovation Forum, which was held alongside the Paris Climate Change Conference.
---
Call to Support Struggling Hill Farmers
The CLA in the North is calling on the Government to support hard-pressed hill farmers, struggling to cope with this weekend's flooding, by freeing up much needed support payments.
---
Battery Storage - Next Big Thing in Renewable Energy
Battery storage is recognised as the 'next big thing' in the renewable energy sector.
---
NOAH Responds to Report on Antimicrobials in Agriculture
NOAH has welcomed the global approach in the Antimicrobials in Agriculture and the Environment document produced by the independent O'Neill Review on Antimicrobial Resistance.
---
200 Million New Trees by 2020 to Stop Floods
A call by a Conservative MP to plant 200 million trees in England by 2020 to help prevent future floods has been welcomed by the forestry sector.
---
Unfinished Business In Crofting Reform
'The Future of Crofting', a conference held in Inverness on 4th December to look at progress made on crofting reform in the seven years since the Committee of Inquiry on Crofting, concluded that there is still much unfinished business to attend to.
---
Farming History Goes Under the Hammer
A private collection of small hand tools and vintage equipment used on farms in Hampshire over the last 300 years will be offered for sale at Special Auction Services in Newbury on Tuesday 2 February 2016.
---
Time to Tackle Lameness
The end of tupping and the coming onset of lambing are exciting times, with the high expectations that come with the use of new genetics and a new breeding season.
---
Case IH Tractors Go to Work in Europe's Green Capital
The City of Bristol, 'European Green Capital 2015', has purchased a range of new Case IH Farmall and Maxxum tractors which are now working in its parks as well as being used for general maintenance duties.
---
Cattle Take to City Streets to Celebrate British Livestock
Two Beef Shorthorn heifers escorted by the Light Cavalry from the Honourable Artillery Company and City of London Police led a procession through the City of London on Thursday 3 December, to start the Celebration of British Livestock at Christmas event.
---
Chef Approval for the National Beef Association
Group Executive Chef from the Robert Parker Collection of hotels to support the National Beef Association with a series of recipes.
---
Sustaining Scotland's Moorland
A new 'living document' bringing together views on important upland issues in Scotland has been welcomed by the Moorland Association chairman, Robert Benson.
---
Cogent Brings World-Leading Genetics to UK Farms
Bull proofs published by AHDB Dairy have seen the newly expanded Cogent portfolio truly come into its own, bringing a wider selection of world-leading genetics to UK farms than ever before.
---
A Christmas Cracker of a Sale at St Boswells
Always a highlight of the year for the Border calendar, this year's 'Christmas Cracker' prime stock sale at Harrison & Hetherington's St Boswells mart, was no exception.
---
Tackling Climate Change on Home Turf
A project to restore one of the largest areas of bare peat in England has been recognised for its contribution in helping to reduce climate change.
---
Times Remain Tough but Farming Punching above its Weight
While times remain tough for farming, recent challenging market conditions have actually boosted productivity, meaning the industry is now punching above its weight again relative to the rest of the UK economy.
---
Longtown Primestock Sale
C&D Auction Marts Limited had forward 26 prime cattle, 6 prime bulls, 36 OTM cattle, 5,314 prime lambs and 4,538 cast ewes & rams at their weekly sale at Longtown on Thursday 3rd December 2015.
---
Three National Shows Signed Up to National Dairy Show
Three national breed shows have already signed up to headline the National Dairy Show staged at Livestock Event, at The NEC, Birmingham on Wednesday 6 and Thursday 7 July 2016.
---
Cropper & Mellin snap up Christmas Championship
No 1 fully lived up to its billing when going on to be chosen as number one on landing supreme championship honours for Clare Cropper and John Mellin, at Skipton Auction Mart's high profile Christmas prime cattle show and sale.
---
English Winter Fair Declared a Success
The 2015 English Winter Fair has been declared a resounding success by organisers, with entries for many of the classes significantly up on the previous year and a total of about 5,000 visitors over the Fair weekend.
---
Autumn Statement is a Poisoned Chalice
The Chancellor's Autumn Statement proved something of a poisoned chalice for farmers, with some really valuable tax benefits and other, potentially crippling, developments.
---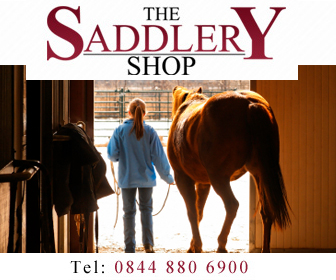 ---

Stackyard News
home | agri-services | pedigree pen | news | dairy | beef | machinery | property | organisations | site map