Stackyard News - November 2015
Agricultural, Environmental, Countryside and Farming News from the UK and beyond.
Longtown Primestock Sale
C&D Auction Marts Limited had forward 7 prime cattle, 5 OTM cattle, 4,394 prime lambs and 3,322 cast ewes & rams at their weekly sale at Longtown on Thursday 26th November 2015.
---
UK Market Activity Continues to Increase Pace
The reality of general farmer retention, and the oncoming seasonal logistical issues, should keep spot cash premiums firm.
---
Defra's Settlement at the Spending Review 2015
The Chancellor has published the results of the spending review, including details of the Department for Environment, Food and Rural Affairs (Defra) budget over the course of this parliament.
---
TFA holds Constructive Dialogue with AHDB Dairy
The Tenant Farmers Association's National Chairman Stephen Wyrill and Chief Executive George Dunn have met with the full board of AHDB Dairy for detailed discussions over concerns expressed about AHDB Dairy by the TFA earlier in the year.
---
Basildon Rocks to Heavy Metal at New Holland Tractor Launch
New Holland has launched its new Heavy Duty T7.290 and T7.315 tractors to UK customers and dealers at a Heavy Metal-themed event at its Basildon manufacturing facility.
---
Finding the Stars of the Future
Ever wondered what life is like as a Sire Analyst? That's the question Cogent Breeding is asking young cattle breeding enthusiasts as they offer them the chance to take part in the Cogent Futures programme 2016.
---
Growing Need to Revamp National Laws Governing Pesticides
Some thirty years after FAO first launched its International Code of Conduct on the Distribution and Use of Pesticides, the UN food agency is calling on countries to make sure that national regulatory frameworks governing the management of pesticides are kept up to date.
---
Record Year for UK Forestry
Tilhill Forestry has joined forces with John Clegg & Co to launch this year's UK Forest Market Report which gives both the buyer's and seller's perspective on the UK forestry property market.
---
Westmorland Chief Takes Up New Chairmanship
The Chief Executive of the Westmorland County Agricultural Society, has been appointed Chairman of the Association of Shows and Agricultural Organisations.
---
Carlisle Charolais Sell to 6,200gns
Charolais cattle sold to a top price of 5,500gns for bulls and 6,200gns for heifers at the British Charolais Cattle Society's final sale fixture of the year on Friday 20th November 2015.
---
Claas Lexion 700 wins Combine Machine of the Year 2016
CLAAS was awarded the 'Machine of the Year 2016' for its LEXION 700 series at the Agritechnica trade fair. This means that the prize for the combine harvester category has once again gone to the leading combine harvester manufacturer in Europe.
---
More Support Pledged for Birds of Prey
Leading land management and conservation organisations are stepping up their efforts to boost bird of prey populations following disappointing results from the Peak District Bird of Prey Initiative.
---
Feed for Growth Heifer Workshop
To help dairy farmers improve herd performance milk replacer manufacturer Volac has gone back to basics when it comes to feeding heifer calves for long-term productivity.
---
Christmas GammonWatch to Name and Shame
Retailers that support Britain's high-welfare pig farmers by offering a good choice of British gammon this Christmas will be publicly commended by pig farmers.
---
Buttercup Proves she is Cream of the Crop
When John Pye decided to enter his 16 year old cow, Quernmore Buttercup 120 into Cogent's Best of Visions competition, the judges were full of praise for his system and management style.
---
Dairymaster's Swiftflo Commander Launched at AgriScot
As farms are getting larger there is less time for individual cow attention - during milking having access to the right information at the right time is essential.
---
Weeding Out Problems on Timetable for Nuffield Scholar
The challenge of tackling herbicide resistant weeds across the world has led to a South Yorkshire farmer being selected to receive the Yorkshire Agricultural Society's 2015/16 Nuffield Farming Scholarship.
---
Longtown Primestock Sale
C & D Auction Marts Limited had forward 3 young bulls, 19 OTM cattle, 4,161 prime lambs and 4,544 cast ewes & rams at their weekly sale at Longtown on Thursday 19th November 2015.
---
NFU Conference Debates GM Crop Future
Public benefits of GM crops must be highlighted ahead of agricultural benefits if British farmers are to gain access to the technology, and the agriculture industry has a major role to play in making the case.
---
Payment Scheme Let Down for Scottish Farmers
Scotland's farmers face a payment run lottery after the Scottish Government finally announced its plans for delivering CAP support.
---
GEBVs a First for the Beef Sector
The first of their kind for the UK beef industry, Genomic Breeding Values for a range of new carcase traits in Limousin cattle were successfully launched at the recent October bull sales.
---
Thousands Attend Flagship Potato Event BP2015
The entire potato industry gathered at Harrogate International Centre, North Yorkshire 12 and 13 November for BP2015, the key industry event of the year.
---
New Holland T7.315 Wins Machine of the Year 2016
New Holland reaps a prestigious award at Agritechnica 2015: the brand new T7.315 tractor was crowned with the coveted "Machine of the Year" 2016 in the L category.
---
Welsh Capital Grants Scheme Must be Open to all Tenants
The Tenant Farmers Association in Wales, TFA Cymru, has told the Welsh Government that it must not exclude farm tenants with short lengths of term from being able to obtain capital grants.
---
Pedigree Calf Fair an Unqualified Success
The inaugural Pedigree Calf Fair at Beef NI Expo was an unqualified success, according to event organiser and Chairman David Connolly.
---
Zetor Tractors Presents the Future Direction of the Brand
Zetor Tractors has presented its future strategy at the Agritechnica fair in Hannover; the company is aiming to expand its portfolio of four series to a total of six.
---
Skipton South Devon Showcase
While The South Devon Herd Book Society's fourth annual show and sale at Skipton Auction Mart attracted a small, but select entry of pedigree cattle, the undoubted highlight was the total clearance of a five-strong consignment of heifers from the Galtres herd.
---
Case Optum CVX Awarded Machine of the Year 2016
The first production models of the Optum CVX, have only just rolled off the assembly line a few weeks ago and already the new tractor range has received the distinguished Machine of the Year 2016 award.
---
UN launches International Year of Pulses
Pulses, including all kinds of dried beans and peas, are a cheap, delicious and highly nutritious source of protein and vital micronutrients that can greatly benefit people's health and livelihoods, particularly in developing countries.
---
New Yorkshire Network Head Announced
The Yorkshire region's link with Defra has a new head, and timing could not be more appropriate with the announcement of Defra's 25 Year Food and Farming Plan consultation for Yorkshire and the North East scheduled for Tuesday 1 December.
---
Dumfries Auction Mart Strengthens The Team
Following C&D Auction Marts Limited's recent acquisition of the trading businesses at Dumfries and Longtown auction marts, the company has taken the opportunity to strengthen the team of auctioneers and field staff at Dumfries.
---
Best Specialized Tractor of the Year 2016
The SAME Frutteto S ActiveDrive was awarded the "Best of Specialized" prize in the Tractor of the Year 2016 awards.
---
[more]
---
Christmas Event to Celebrate British Livestock
All that is great and good about British Livestock will be celebrated at a Christmas event in the City of London on December 3, 2015.
---
Upsall Herd's Day to Remember at Skipton Shorthorn Sale
The herd made it an outing to remember when once again proving the standout performer at the sixth annual show and sale of pedigree Beef Shorthorn cattle staged on behalf of the North of England Beef Shorthorn Club.
---
Longtown Primestock Sale
C& D Auction Marts Limited had forward 5 prime cattle, 2 young bulls, 32 OTM cattle, 4,083 prime lambs and 4,002 cast ewes & rams at their weekly sale at Longtown on Thursday 12th November 2015.
---
Tenders Invited for Farm Tenancies in County Durham
Leading north-east England land agent and chartered surveyor, William Salvin, is inviting tenders for two separate, productive farms and a block of arable land, all located near to the West of Durham City.
---
Date Announced for 2016 Borderway UK Dairy Expo
Harrison Hetherington has announced that their flagship dairy showcase, Borderway UK Diary Expo will be held at the Borderway Exhibition Centre on Saturday 12th March 2016.
---
Skipton Christmas Primestock Highlight Fast Approaches
Skipton Auction Mart's high profile 2015 Christmas prime shows and sales this year take place on Sunday November 29th.
---
Auctioneers Refuse to Announce Livestock Movements
Members of the Livestock Auctioneers Association have refused to announce the number of livestock movements without clarity from large abattoirs.
---
LemnaTec Lights Up the Phenotyping World
Global plant phenotyping specialist LemnaTec has announced a new automated light tunnel system to accurately measure PSII chlorophyll fluorescence, a key indicator of plant stress.
---
Kongskilde Launches a New Plough Body for Difficult Soil
Kongskilde Industries A/S introduces the XLD plough body for ploughing wide furrows up to 35 cm depth and for tractors with wide tyres.
---
Toxic Tastes – Ireland's Bees and Non-Native Nectar
Toxins in Rhododendron nectar have lethal effects on native Irish honeybees, but native bumblebees are able to make use of this food source without suffering.
---
Ards Herd Leads Holstein Bulls at 3,650gns
Pedigree Holstein bulls reached a ceiling of 3,650gns at the Northern Ireland club's 28th annual autumn show and sale, hosted by Taaffe Auctions at the Pedigree Sales Arena, Moira.
---
Massey Ferguson Introduces a New Tractor Genre
Four new highly versatile 100hp to 130hp tractors in the new Massey Ferguson MF 5700 SL Series offer best in class visibility, manoeuvrability and transmission control.
---
Fliegl Unveil Range of New Products for UK
German manufacturer Fliegl is showcasing a variety of new products at this year's Agritechnica – with a particular focus on safety and precision farming.
---
New Chairman and Board Member for H&H Group
At the H&H Group AGM held on Friday 6th November, Michael Cowen stood down after sixteen years as a Director, and the last two years as Chairman of the Group.
---
County Farms Must Be Protected
NFU President Meurig Raymond has called upon the government to support County Farm Estates which he said are vital in helping new entrants into the industry.
---
Meet Tilhill Forestry at Business Innovation Show 2015
Tilhill Forestry will be exhibiting at the Farm Business Innovation Show on 11th and 12th November at NEC Birmingham with a view to helping farmers get the best return from their woodland.
---
Blamire Medal Presented to Alan Bowe
The Blamire Trust has presented its annual Blamire Medal to renowned Cumbrian land agent Alan Bowe.
---
EU Billboards Will Blot the Landscape
Landowners must erect permanent signs to publicise they are receiving EU grants or face financial penalties.
---
Review of the UK Cattle Industry Antibiotic Data
A practical approach to gathering antibiotic usage data on UK cattle farms has been identified in a new review from the industry-led Cattle Health and Welfare Group of Great Britain.
---
Longtown Primestock Sale
C & D Auction Marts Limited had forward 18 prime cattle, 28 OTM cattle, 4,756 prime lambs and 4,813 cast ewes & rams at their weekly sale at Longtown on Thursday 5th November 2015.
---
Anthrax Disease Confirmed
Anthrax disease has been confirmed in two cows that died at a farm in Wiltshire.
---
NH Agriculture Sustainable Farm Pavilion Closes
After six months, countless events, two prestigious awards and exceptional visitors numbers, the New Holland Agriculture Sustainable Farm Pavilion at Expo has finally closed its doors.
---
More than 300 Entries for Beef NI Expo
The countdown is on ahead of next weekend's Pedigree Calf Fair at Beef NI Expo, and organisers have been overwhelmed by the number of entries catalogued and the level of interest from commercial trade exhibitors.
---
Fendt StarCertified - Pre-Owned Fendt Machines
Together with Fendt dealers, Fendt now offers a new certificate through the new Fendt StarCertified pre-owned machine programme. This assures customers a technically fault-free, top-quality pre-owned Fendt machine.
---
NOAH Speaks at RUMA/VMD Conference
NOAH is investing in its Compendium to ensure veterinary medicines information is more accessible and easy to use, to support responsible use.
---
Best of British Livestock Attends Agri Expo
The 2015 Borderway Agri Expo was a true celebration of the very best British Livestock, and the farmers, breeders and herdsmen who look after them.
---
Komatsu Work Ready at Newton Rigg College
Forestry students at Newton Rigg College are cutting a dash with smart new workwear thanks to a partnership with industry specialists, Komatsu Forestry.
---
Limousins Clean Up at Borderway Agri-Expo
Limousin sired cattle enjoyed a clean sweep of the top awards at the ninth Borderway Agri-Expo held on Friday 30 October 2015.
---
Walkers Take Suckled Calf Championship
The Walker family, Brennand Farm continued to dominate the store cattle show arena at Skipton when presenting another title winner at the annual Autumn highlight for this year's crop of suckled calves and over year store cattle.
---
NFU Scotland Meets the Bankers
NFU Scotland has met with the major clearing banks to discuss financial requirements for the agricultural sector as we enter a difficult winter period.
---
Breakthrough Against Potato Cyst Nematode
Potato cyst nematodes are a significant threat to the UK fresh and processing potato markets, with an annual estimated cost of £50 million to the potato industry.
---
Newton Rigg College Prepares for 120th Anniversary
It's 12 months until Newton Rigg College celebrates its 120th anniversary next year, but work is already underway for a commemorative garden which will mark the important milestone.
---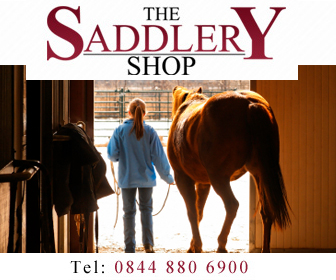 ---

Stackyard News
home | agri-services | pedigree pen | news | dairy | beef | machinery | property | organisations | site map