Stackyard News - October 2015
Agricultural, Environmental, Countryside and Farming News from the UK and beyond.
Farming Debt is Up
Borrowing in the farming industry may have quadrupled over the past five years, but the resulting investments have helped grow UK farming's contribution to the economy to almost £10 billion annually.
---
First Emergency Shipment of Straw Heads for Westray
The first emergency shipment of straw to livestock farmers on the island of Westray is being loaded and prepared for departure from Montrose.
---
Vaderstad Rapid Seed Drill Receives a Facelift
Väderstad is continuing development of the Rapid A 400-800S series, making work even easier for farmers, at the same time as the seed drilling machine is receiving a facelift.
---
Helping to Future-Proof UK Farming
Climate Center has worked in partnership with design and construction specialist, Celsius Projects to deliver a bespoke new-build abattoir in Halifax, West Yorkshire for wholesale butchers and farmers, J&E Medcalf Ltd.
---
Longtown Primestock Sale
C & D Auction Marts Limited had forward 8 prime cattle, 31 OTM cattle, 2,754 prime lambs and 4,249 cast ewes & rams at their weekly sale at Longtown on Thursday 29th October 2015.
---
Windy Weather Blows Honey Harvest
Britain's beekeepers have reported an average yield of 21lbs of honey per colony this year, a substantial 34 per cent drop on last year's 32lbs per colony.
---
17th Edition of The Pesticide Manual
The seventeenth edition of BCPC's keystone publication – The Pesticide Manual – is now available priced £350.
---
Bowie Delivers First 'State of the Union' Address
NFU Scotland President Allan Bowie has used his first 'State of the Union' address to NFU Scotland's Council to call on Scottish Government to urgently reveal CAP payment details to the industry.
---
Satellite Broadband Pilot Shows Positive Results
SES, one of the world's leading satellite operators has announced that the suitability of satellite broadband for connecting the UK's final five percent of people has been confirmed.
---
Records Tumble at Skipton Working Dogs Sale
A phenomenal trade, including a top price of 5,600gns saw records tumble at Skipton Auction Mart's Autumn working sheepdogs sale.
---
Launch of New West Yorkshire Abattoir
West Yorkshire's newest abattoir in Halifax was unveiled at an open weekend on October 24 and 25, attend by regional farmers, butchers and livestock auctioneers.
---
Non-Human Use of Antibiotics Report
The National Office of Animal Health has commented on the publication of the report published by the All Party Parliamentary Group on Antibiotics : Non-human uses of antibiotics: time to restrict their use.
---
Farmers and Butchers get Behind the Auction Marts
Representatives from NFU Scotland's livestock committee are meeting with Scotland's butchers to encourage greater sourcing of quality Scottish beef and lamb through the auction mart system.
---
Tractor that Could Change the Face of Sustainable Farming
Night and day for the past six months, a bright blue New Holland tractor has sat perched atop the sloping roof of the Sustainable Farm Pavilion at the 2015 Expo in Milan, Italy.
---
Yorkshire Dales National Park to Expand
The Yorkshire Dales National Park will be increased by nearly a quarter in the next year following the announcement by Environment Secretary Elizabeth Truss that its boundary is being extended.
---
Maedi Visna Threat Ever Present
Maedi Visna continues to pose a constant challenge for the UK sheep industry, with recent tests revealing that 25% of ewes tested for the disease were suffering from it.
---
Longtown Primestock Sale
C & D Auction Marts Limited had forward 33 OTM cattle, 4,430 prime lambs and 4,691 cast ewes & rams at their weekly sale at Longtown on Thursday 22nd October 2015.
---
Pupils Celebrate National Apple Day at Tasty New Event
Youngsters from primary schools across Yorkshire were given a taste of the array of apples grown across the county at an exciting new event at the Great Yorkshire Showground, Harrogate.
---
New Look to National Park Planning
New guidelines have been introduced that will change the way some planning decisions are made in the Yorkshire Dales National Park.
---
Potato Survey Highlights Need for Industry Messaging
Potatoes have long been one of the nation's favourite foods and are considered by some to be more important on the dinner table than alcohol or dessert.
---
National Young Farmers' Week
The National Federation of Young Farmers' Clubs is preparing to celebrate a week dedicated to its members and encouraging young people to join their local club.
---
Stirling Charolais Peak at 50,000gns
British Charolais met a solid demand from a packed Stirling ringside on Tuesday 20 October where prices peaked at 50,000gns.
---
DeLaval Launches Ecopaper EP 1000 Udder Hygiene Paper
Ecopaper EP 1000 is an udder hygiene paper made from 100% recycled fibre, It paves the way for DeLaval to create an udder hygiene paper assortment based on 100% recycled fibre.
---
Borderway Agri Expo – The Stage is Set for Success
The livestock industry's leading autumn show, Borderway Agri Expo, is set for another bumper year.
---
Skipton Dalesbred Sheep Showcase
The Dalesbred Sheep Breeders' Association staged their final seasonal show and sale of shearling and aged rams, and females, at Skipton Auction Mart.
---
Farmers Urged to Make Most of Autumn Grass Growth
Farmers across the UK could make feed savings of up to £14 per cow over the next two to three weeks if they make the most of the late surge in grass growth that has been seen this autumn across much of the country.
---
Embrace Change To Boost Profits
Farmers must embrace change and look at innovative ways to boost profits, according to supporters of the Farm & Rural Business Event.
---
140,000gns Limousin World Record Price
It was a world record breaking day at Carlisle on Saturday 17th October when the Limousin bull, Trueman Jagger from Henry Savage & Sons, Altnamackin, Newry, Co Down sold for a remarkable 140,000gns.
---
Excellent Rural Showcase Looks to the Future
Organisers of Countryside Live, announced that 12,101 visitors came through the gates over the weekend for the little sister event of the Great Yorkshire Show.
---
"Energy Neighbor" Could be a Grid-Independent Solution
Transmission losses and fluctuations in electric power grids can be reduced when renewable energy is stored locally.
---
Welsh Countryside Needs an Environment Bill That is Right
CLA Cymru has warned that Welsh Government is at risk of rushing through the Environment (Wales) Bill rather than developing legislation that will truly benefit the environment.
---
Feeding a Growing Population Requires Investment in Rural Areas
Feeding the world's growing population requires targeted investments to unleash the productive potential of millions living in rural areas.
---
Craven Pedigree Beef Breeding Event
The day's top price of 3,000gns at Skipton Auction Mart's annual Autumn pedigree event for multi-breed beef breeding cattle fell to Bordley Hall's John Lancaster for a three-year-old British Blue bull.
---
Game Changing Lubricant Grease
NCH Europe's K Nate grease is demonstrably more effective than leading competitors.
---
Survey Reveals Milk Prices to Remain Low in 2016
Dairy farmers are preparing for an extended depression in the UK market, with an average forecast that milk prices will rise by just 2p/litre over the next year.
---
Queen Opens University of Surrey's New Vet School
The University of Surrey's new School of Veterinary Medicine was officially opened on Thursday 15th October by Her Majesty The Queen.
---
Andrew Brings a Wealth of Nutrition Knowledge
Farmer co-operative Aspatria Farmers has appointed Andrew Hodsman as their new Feeds and Technical Manager.
---
Longtown Primestock Sale
C & D Auction Marts Limited had forward 12 prime cattle, 3 young bulls, 28 OTM cattle, 3,051 prime lambs and 4,791 cast ewes & rams at their weekly sale at Longtown on Thursday 15th October 2015.
---
H&H Group Plc Creates UK's Biggest Livestock Mart Operation
Two major livestock auction companies H&H Group PLC and John Swan & Sons P.L.C have combined to create the UK's largest marts business, which will offer new opportunities to farmers in Northern England and the Scottish Borders.
---
Beef Improvement Group Appoints Development Manager
Continuing growth in the numbers of Stabiliser herds and performance recorded cows across the UK and Ireland has prompted the breed's parent company, the Beef Improvement Group, to appoint Dr Duncan Pullar as Breed Development Manager.
---
Potatoes take a Starring Role in Industry Dinner
Delegates at BP2015 are in for a treat as a competition winning dish will be served up at the industry dinner. Potatoes naturally take a starring role in the main course dish created by a local Harrogate College student, as part of a competition run by AHDB Potatoes.
---
Land Drainage Association Welcomes Chartered Environmentalist
Helen Davies of Pwllhelli, Gwynedd is the first member of the Land Drainage Association to achieve Chartered Environmentalist status through the Institution of Agricultural Engineers.
---
[more]
---
Muscovy Ducks take Poultry Championship
Fylde poultry breeder Linda Fiddler, hit all the right notes when securing a championship and reserve championship double at the latest seasonal Craven Premier Poultry and Waterfowl show and sale at Skipton.
---
Scott and Carys Look to the Future
Two young farmers from Northern Ireland and South Wales are celebrating this week after being named as winner and runner-up in this year's Cogent Futures Programme.
---
Bamford Family Mark Centenary of War Hero's Death
A member of one of Britain's most famous industrial families who gave his life for King and Country in the First World War has been honoured on the centenary of his death.
---
Grouse Moor Management Needs to Move with the Times
Driven grouse moor management needs to move with the times says chairman of the Moorland Association, Robert Benson writing in The Field Magazine.
---
New Licensing System for Protected Species Saves Time and Money
Natural England's changes to protected species licensing have led to £1 million of customer savings over the past 3 years.
---
Changes Afoot for RIDBA
RIDBA, the Rural and Industrial Design and Building Association which campaigns on behalf of agricultural building contractors, with knock-on benefits for farmers, is preparing to power up.
---
Ewe Lambs Shine at Annual Skipton Highlight
It was 'Ladies Day' at Skipton Auction Mart, when ewe lambs from the region's leading sheep farmers were on parade for their annual fixture, which attracted another large entry of 5,648 head, more than 300 up on the previous year.
---
Dairy Shorthorn Pair Take Top Honours at the Dairy Show
Yorkshire dairy farmer Ian Collins enjoyed huge success with his Dairy Shorthorn cows at the Dairy Show, taking home numerous ribbons and the interbreed pairs award.
---
Emphasis on Whole Supply Chain Quality for Mutton
There is significant potential for increasing the size of the quality mutton market, but producing quality mutton requires care and attention across the supply chain.
---
Secretary of State Visits Dumfries & Galloway Farm
NFU Scotland welcomed Secretary of State for Scotland David Mundell onto a Dumfriesshire dairy farm following up a successful meeting with NFUS Board members at Westminster.
---
The Future of Farming on Show at Technology Event
Royal Academy of Engineering showcase to demonstrate the latest innovations that will transform agricultural sector, including Robotic weeding machines and cow stomach sensors for happy herds.
---
New Zealand Seed Specialist Joins Barenbrug UK
The agricultural arm of the Barenbrug UK grass seed business continues to grow with news of another appointment to the company's forage grass team. New Zealand seed specialist Latham Gibbins joins Barenbrug UK as Regional Manager for the south and southwest of England.
---
Rural Protect Insurance Offers Peace of Mind
A new insurance against the increasingly hostile world of claims and investigations is now available through H&H Insurance Brokers.
---
Agricultural Shows Enjoy a Record Season
The Association of Shows and Agricultural Organisations which represents around 200 of Britain's food farming and countryside events, has said that in spite of the sad demise of the CLA Game Fair, other country shows were faring well and in no danger of following suit.
---
Aberdeen-Angus Females Lead Carlisle at 8000gns
Aberdeen-Angus females were in demand at Carlisle on Friday 2nd October for the Society sale, which also featured a few headline reduction sale offerings.
---
Longtown Primestock Sale
C & D Auction Marts Limited had forward 12 prime cattle, 2 young bulls, 28 OTM cattle, 4,261 prime lambs and 4,462 cast ewes & rams at their weekly sale at Longtown on Thursday 8th October 2015.
---
Holstein Bulls to 2,020gns at Kilrea Mart
A small entry of bulls peaked at 2,020gns at Holstein NI's autumn show and sale, hosted by HA McIlrath and Sons Ltd at Kilrea Mart on Tuesday 6th October 2015.
---
Valpadana's Know-how on Show at Agritechnica 2015
Valpadana will be exhibiting its entire tractor line-up at Agritechnica. The Italian brand will display a number of models offering a complete overview of its highly diversified product range and extensive customisation possibilities.
---
Bluefaced Leicesters Lead the Way at Skipton
Bluefaced Leicester rams were once again the top performers on price at Skipton Auction Mart's multi-breed sheep showcase, the annual fixture for pedigree and pure-bred rams and females.
---
Most Successful Red Tractor Promotion
Only three weeks into a seven week campaign, the largest ever on-pack promotion run by Red Tractor Assurance has already proven to be the most successful ever.
---
Top Trophy for Newton Rigg Student
A student from Newton Rigg College has won a prestigious trophy for his gamekeeping skills - along with a fellow student from Askham Bryan College.
---
Dairy Farmers Set to Lose Nearly 3p/litre in 2015/16
Dairy farmers are set to lose an average of almost 3p/litre in 2015/16, according to a new report by accountant Old Mill.
---
Bristol to Host International Conference on Sustainable Livestock
With one in seven humans undernourished and with the challenges of population growth and climate change, the need for efficient food production has never been greater.
---
Cowperthwaite Coup at Swaledale Female Highlight
Swaledale females took centre stage at Skipton's Auction Mart's annual show and sale of draft ewes and gimmer shearlings, when an increased entry of 3,939 head sold to an overall average of £104.23 per head.
---
Edenhurst Charolais Sale Grosses £437K
The dispersal of the Edenhurst Charolais herd on behalf of Peter and Vanessa Vasey within Borderway Mart, Carlisle grossed in excess of £437,000 including semen sales.
---
Farmer Owned Co-op Expands into Dairy Equipment
Aspatria Farmers, Cumbria has greatly enhanced its services for its dairy farming member customers through the acquisition of milking machine and equipment specialists MTS Agricultural Services, in Longtown.
---
Dale Drills Launch New Cover Crop Cutting Disc
Direct drilling specialist Dale Drills has added a cutting disc option to its machines in a bid to help farmers drilling in fields planted with cover crops.
---
Hill Farming's Invaluable Contribution Recognised
NFU Scotland used a national conference on Scottish hill farming to recognise the invaluable contribution made by the sector but state that future support arrangements are crucial to its future success.
---
Annual Meadow-Grass Germination Flush
After effects of this year's wet summer could prompt a surge of annual meadow-grass germination in winter cereal crops, says Syngenta field technical manager, Iain Hamilton.
---
Kuhn TMR Mixer and Bedding Wagons bound for Agriscot
Kuhn Farm Machinery will be displaying a new range of dual-purpose TMR mixer and bedding wagons at this year's AgriScot show which takes place at the Royal Highland Centre on Wednesday 18 November.
---
Polaris Ranger EV on view at Saltex 2015
Polaris, the No1 global small vehicle manufacturer is represented at Saltex 2015 by Polaris Work and Transportation, the commercial business to business division.
---
Krone Activemow – The New Mower Range
The global mower markets currently absorb about 50,000 units every year, 50% of these being rear-mounted machines with work widths of less than 3.20m.
---
Inspiring the Next Generation of Sheep Farmers
NSA Next Generation and Innovation for Agriculture have teamed up for the third year running to present a 'Getting on the sheep farming ladder' open day for young people with a passion for the sheep sector.
---
Dairy Farmers Awarded Top Trophy at Farmers Weekly Awards
The eleventh annual Farmers Weekly Awards took place at the prestigious Grosvenor House Hotel, London with eighteen awards, for different categories, presented to the best farmers in the country.
---
2015 Basic Payment Scheme Exchange Rate Set
The Rural Payments Agency has now announced the Euro to Sterling exchange rate which will affect payment values for Basic Payment Scheme claimants.
---
Longtown Primestock Sale
C & D Auction Marts Limited had forward 22 prime cattle, 4 young bulls, 15 OTM cattle, 2,715 prime lambs and 3,382 cast ewes & rams at their weekly sale at Longtown on Thursday 1st October 2015.
---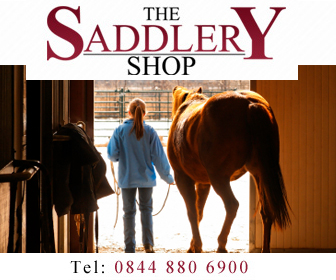 ---

Stackyard News
home | agri-services | pedigree pen | news | dairy | beef | machinery | property | organisations | site map