Stackyard News - September 2015
Agricultural, Environmental, Countryside and Farming News from the UK and beyond.
Hampshire Downs Achieve New Centre Records
Hampshire Down females met a flying trade and achieved new centre female records in Carlisle on Saturday 26 September at the Association's annual North West region show and sale.
---
Good Turnout for Tillage-Live
Poor ground conditions and cancelled working demonstrations didn't dampen the enthusiasm of farmers and contractors eager to invest in new equipment at Tillage-Live, the National Cultivations Event.
---
Challenge of Getting Innovation on Farms
The challenge of getting better performance in agricultural production by encouraging innovation on farms was highlighted on a recent visit to Northern Ireland by Tom Tynan, an adviser to the EU Commissioner for Agriculture and Rural Development, Phil Hogan.
---
New Meal Silo Launched by McAree Engineering
To meet a new requirement from their customers, McAree Engineering have added a new animal feed silo to their range of V-Mac Silos.
---
Teagasc Student Wins ESB Networks Safety Award
At the National Ploughing championship Simon Coveney TD the Minister for Agriculture, Food & the Marine presented a farm safely award to William Brogan a Teagasc student at Ballyhaise Agricultural College in Co. Cavan.
---
Farmers on Track to Turn Grass into Gold Next Spring
Farmers participating in Grass into Gold, a UK-wide research initiative exploring the impact that proactive grassland management can have on yields, are starting to see results.
---
Red is the Colour of Life, Energy and Fortitude
Did you know that most people perceive red a stimulating colour, and that this colour is popular with people who desire adventure and success?
---
Top Livestock Ready for Countryside Live
A strong line up of livestock is on the cards for the Yorkshire Agricultural Society's autumn event, Countryside Live.
---
Inaugural Student Award Commemorates Colleague
A student from Bangor University was the first recipient of a special award given in memory of Phil Johnson, a greatly respected and much missed Tilhill Forestry member of staff.
---
New Term and New Life at Newton Rigg College
History has been made at a Cumbrian college with a new arrival on its farm. Two years ago the students and staff at Newton Rigg College celebrated the arrival of NewtonRigg Mars Belle, the first calf to be born to the re-established college herd.
---
Small-Scale Dairy Equipment Launch
A leading agricultural company has launched a full range of small-scale dairy equipment, which can be used to produce butter, hard and soft cheeses, yoghurt and ice-cream.
---
Online Trading Platform Passes Major Milestones
In its first week of trading, Graindex, the UK's only independent online trading platform for the arable sector, has seen 100 users sign-up to the system, selling 1,000 tonnes of wheat and barley worth over £100,000.
---
German Machinery Manufacturer Fliegl looking for UK Dealers
German farm equipment manufacturer Fliegl – best known for its manure and slurry machinery and push-off trailers – is looking to expand its network of dealers in the UK.
---
Longtown Primestock Sale
C&D Auction Marts Limited had forward 24 prime cattle, 3 young bulls, 30 OTM cattle, 4,772 prime lambs and 5,910 cast ewes & rams at their weekly sale at Longtown on Thursday 24th September 2015.
---
World Championships Develop Ploughing
The World Championships in ploughing will be held in Denmark 3rd - 4th October, 2015.
---
CLA Cancels Game Fair
The CLA regrets that it will no longer run the annual CLA Game Fair. This decision includes cancelling the planned event scheduled to be at Ragley Hall in 2016.
---
DEFRA Drops the Ball with "Dual Use" Decision
The Tenant Farmers Association has criticised DEFRA's decision to continue to allow two separate individuals to claim under different Common Agricultural Policy schemes on the same farm – a concept known as 'dual use'.
---
Barwise Angus Herd Heading for Sale
Harrison and Hetherington are to hold a major reduction sale of the Barwise Aberdeen Angus herd. The herd owned by Carolyn Fletcher and her husband Frank who farm near Appleby, will be offered for sale on Friday 2nd October.
---
Claas Apprentices Graduate from SRUC Barony
A record 14 students from the north of England, Scotland and Ireland, were presented with their Graduation Certificates in August, having successfully completed the CLAAS Agricultural Technician Apprenticeship.
---
Can Chicken Combat the Campylobacter Threat?
According to a new report from market intelligence firm Key Note, the UK poultry market continued to expand at an impressive rate in 2014, but this upward trend is being threatened by recent revelations regarding the prevalence of campylobacter in supermarket chicken.
---
£1 Million Limousin Breed Improvement Plan
British Limousin Cattle Society Chairman John Phillips gave his first annual report to members at 44th Society AGM.
---
Case IH 140 Combine Series means Major Boost in Productivity
The new Case IH Axial-Flow 140 Series combines have undergone a number of changes which provide noticeable increases of performance, comfort and reliability.
---
New Holland to show latest PLM technologies at CropTec
New Holland's Precision Land Management products to be showcased at CropTec 2015 on 24-25 November at the East of England Showground.
---
Over £2million Changes Hands at NSA Ram Sale
A busier sale than for many years saw a top price of 7,000 guineas and good average prices at the NSA Wales & Border Ram Sale at the Royal Welsh Showground.
---
Let's put a Fresh Perspective on Pesticides says CPA
It's time to put a fresh perspective on the essential role pesticides play in safeguarding our food supply, protecting the environment and improving our way of life.
---
NBA Beef Expo 2016 Returns to the Peak District
The National Beef Association has announced that the 2016 NBA Beef Expo will be held at The Agricultural Business Centre and home of Bakewell Market, 15 years after the expo was last held in the area.
---
4 in 5 People think we should Support our Local Food Producers
The Government is calling on food producers and shops to give more information on labels about where in Britain their food comes from, as new research shows that almost 80 per cent of people see buying local food as a top priority.
---
Project Aims to help Great Crested Newts
An innovative new approach to protecting great crested newts could enhance their population and reduce delays to major building projects.
---
Biggest Ever UK National Park Construction Project Starts
The Sill National Landscape Discovery Centre reaches an historic milestone, after receiving the official green light to move into the construction phase.
---
Cogent Taps into Technology to Target Farm Efficiency
Cogent Breeding has once again relieved the headache of data management by announcing the availability of Farmwizard to its customers.
---
Scottish Wildcats Threatened by Feline Form of HIV
The endangered Scottish wildcat could be further threatened by a deadly virus that is known to cause the cat version of Aids, research has found.
---
Seed Innovation Aids Lucerne Establishment
Innovative seed technology from Germinal proven to improve the establishment of the forage crop lucerne was one of ten entries selected for the UK Dairy Day 2015 New Product Zone.
---
Lleyn Females in Demand
Females saw a strong demand at Carmarthen with 100% of the older ewes and shearling ewes sold. S Lewis, Johnston sold three year olds to £120/head and 4 year olds to £110/head.
---
New ProCut™ Option Launched for MF 2200 Balers
The new ProCut rotary cutter system introduces a range of new features to deliver a huge increase in capacity, a more uniform & consistent cut length, and exceptional service access.
---
FiveF will help Boost Home-Grown Dairy Cow Rations
Dairy farmers can now boost their use of cost effective home-grown cereals in cow diets by as much as 40% thanks to the launch of two new alkalising feed options from FiveF Alka Limited.
---
Wormanby Wins Holstein Premier Herd Award
Cumbrian-based Holstein breeders the Hodgson family of the Wormanby herd have been announced as the winners of the 2015 Holstein UK Premier Herd competition.
---
Longtown Primestock Sale
C & D Auction Marts Limited had forward 18 prime cattle, 8 young bulls, 32 OTM cattle, 4,774 prime lambs and 6,587 cast ewes & rams at their weekly sale at Longtown on Thursday 17th September 2015.
---
More Supply than Demand for UK Wheat Crop
With some 10 – 15% on the UK wheat crop still to be harvested, and likely to be of feed quality, the market dynamics remain one of more supply than demand.
---
Killane Holstein Dispersal Announced
The milking portion of the highly acclaimed Killane pedigree Holstein herd will be dispersed by auction on Wednesday 25th November 2015.
---
Red Rose Clean Sweep at Shearling Gimmer Show
Both principal prize winners at Skipton Auction Mart's second annual shearling gimmer show and sale were landing top honours at the fixture for the first time.
---
More Support for Crop Farmers Needed
Action on rural livelihoods and climate change emissions from farming is urgently needed, says the Vegan Society.
---
Northern Dairy Expo 2015
This will be the 33rd year of one of the founding Holstein Shows in the UK, The Northern Dairy Expo, and the honour of being judge this year goes to Mr. Ben Yates of Wyndford Holsteins.
---
Viking Sheep Join the Line Up at Rare Breed Sale
Harrison and Hetherington's annual sale of Rare and Minority breeds takes place on Saturday 19th September at Borderway Mart.
---
Tesco Selling Imported Lamb Under Scottish Banner
A slap in the face for Scottish sheep farmers from the country's largest retailer Tesco.
---
DLG Awards World's First Mobile Pellet Harvester
The Premos 5000, the world's first mobile pellet harvester, has been awarded a gold medal by the German Agricultural Society.
---
Ports Record Largest Grain Exports
ABP's ports of King's Lynn and Ipswich have handled record levels of grain exports. Following extensive levels of investment in facilities, both ports enjoyed the highest number of exports in the month of August.
---
[more]
---
Breeding to Suit the Retail Market
Taking pride in the health, welfare and presentation of animals is a good thing.
---
Welsh Showmen Land Honours at Jacob Ruby Sale
Welsh breeders landed the principal honours at the Northern Area Jacob Sheep Breeders' 40th annual show and sale at Skipton Auction Mart.
---
Lockerbie NC Cheviot Sale one of the Largest in the Country
Going from strength to strength, the North Country Cheviot sale at Harrison and Hetherington's Lockerbie Mart on Wednesday 23rd September is the highlight and major sale of the year.
---
Ministerial Support for Red Tractor Week Promotion
This year's Red Tractor Week is set to be the largest ever. The week, which begins on September 14th will be the start of a seven week campaign to encourage shoppers to buy Red Tractor labelled food.
---
Ernie Sherwin Wins Skipton Wensleydale Championship
Multi title-winning North Yorkshire Wensleydale pedigree sheep breeder Ernie Sherwin clinched another supreme championship at the 124th annual show and sale for the Wensleydale Longwool Sheep Breeders' Association at Skipton Auction Mart.
---
'70s Feed Making Unexpected Comeback
A straw-based product first popular in the 70s is making an unexpected comeback in dairy rations due to a combination of modern grazing techniques and highly fermentable TMR diets.
---
Apprentice Auctioneers Aim High
One of the UK's leading livestock auctioneers, Harrison and Hetherington, has just announced the appointment of four apprentice auctioneers.
---
Food Price Index Registers Sharpest Fall Since December 2008
International food commodity prices continued to decline in August as ample supplies, a slump in energy prices and concerns over China's economic slowdown all contributed to the sharpest fall of the FAO Food Price Index in almost seven years.
---
Dairymaster Launch the Swiftflo Commander Parlour
At the National Ploughing championship held in Ratheniska, Co Laois from September 22nd – 24th, Dairymaster will launch the new hi tech Swiftflo Commander parlour for Next Generation Milking.
---
Longtown Primestock Sale
C & D Auction Marts Limited had forward 24 prime cattle, 9 OTM cattle, 3,458 prime lambs and 6,116 cast ewes & rams at their weekly sale at Longtown on Thursday 10th September 2015.
---
EU Crop Estimates Getting Bigger
Farmer retention is the name of the game across most of the EU as farmers and co-ops stash large crops into any available storage space to avoid taking current prices.
---
Trevor Repeats Craven Feather Auctions Success
Rhode Island Red poultry breeder Trevor Hardaker enjoyed a repeat championship success at the Craven Premier Poultry show and sale at Skipton Auction Mart.
---
Mediation Needed Between Moorland Guardians and Conservationists
Parliamentary Under-Secretary for the Environment, Rory Stewart, says differences between moorland guardians and campaigning conservationists need to be resolved for the good of rural economies.
---
Martin Eying is new MD at Krone Agricultural Machinery
The Bernard Krone GmbH Agricultural Machinery division welcomed the appointment of a new managing director as of 1st August 2015.
---
John is New CLA Man in the North
The CLA in the North has recruited a new Territory Manager to work in Lancashire and Cumbria.
---
Public Sector Food Procurement Failing British Farmers
The Tenant Farmers Association has accused the UK Government of failing to support British agriculture through its lack of commitment to source food for the public sector from British farmers.
---
Potatoes: More Than a Bit on the Side!
With a major new campaign to promote fresh potatoes across Britain and Ireland about to break, AHDB Potatoes and Bord Bia are calling on industry to get behind it and help change the way consumers think about potatoes.
---
NSA Reflects on a Positive end to British Lamb Week
As a week of dedicated lamb promotion, in support of British Lamb Week, drew to a close on Monday 7th September, NSA is delighted to see how British lamb producers have come together to support and promote this positive 'eat more lamb' message.
---
Newbirks Herd Champion Again at Craven Dairy Auction
The Newbirks Holstein pedigree herd of the Lawson dairy farming family, of Mill Farm, Arthington, added another Craven Dairy Auction championship to its ever-mounting tally at Skipton Auction Mart's opening September show and sale.
---
50% of Producers Set to Quit Dairy Farming
Almost half of Britain's dairy farmers are scheduled to leave the sector and 45% of the remaining half planning to continue in production have put their expansion plans on hold, according to an intentions survey carried out by the Royal Association of British Dairy Farmers.
---
Champion Heifer Tops Elite Simmental Entry at 6,600gns
Bidding reached a ceiling of 6,600gns at the Northern Ireland Simmental Cattle Breeders' Club's 45th Anniversary Elite Female Show and Sale, hosted by Taaffe Auctions at Moira.
---
Plan Ahead to Relieve Cash Flow Difficulties this Winter
Many farmers could face serious cash flow problems this winter and must plan ahead to overcome pinch points, a leading accountant has warned.
---
One Stop Shop for Tups
NSA Wales & Border Ram Sales 2015 - Europe's biggest ram sale, held at the Royal Welsh Showground, is a one stop shop offering farmers choice, quality and veterinary health checked rams.
---
CHeCS Health Standards includes Standardised Pen Cards
The Cattle Health Certification Standards scheme for UK and Ireland has updated its technical manual for 2015.
---
A First for the NI Beef Industry
The launch of the inaugural Northern Ireland Beef Event, Beef NI Expo and Pedigree Calf Fair, has just been announced and it will take place on Saturday 14th November 2015.
---
Longtown Primestock Sale
C & D Auction Marts Limited had forward 26 prime cattle, 12 OTM cattle, 3,673 prime lambs and 6,573 cast ewes & rams at their weekly sale at Longtown on Thursday 3rd September 2015.
---
Placing Their Trust in the Future
Three Harper Adams University students have been given the great opportunity of placements within H&H Land and Property as part of their degrees studying BSc in Rural Enterprise and Land Management.
---
NBA Unconvinced by Whole Life Assurance
The National Beef Association held a meeting of the Policy Committee to discuss members concerns over the Red Tractor Assurance Whole Life Assurance.
---
Lleyn Ewes in Demand at Ross on Wye
Demand for females was evident from early in the day at Ross on Wye on Thursday 3rd September with the pens busy prior to the sale.
---
World Class Jersey Sells in the Red Ribbon Sale
Following the success of last year's inaugural UK Dairy Day, the event organisers along with Harrison & Hetherington have added an All Breeds Elite Dairy Sale featuring Britain's best.
---
Case IH Optum CVX – Another Milestone in History!
Case IH announces the new Optum CVX range with a stunning new design, Powerful, compact and highly manoeuvrable with excellent power-to-weight-ratio, Efficiency, versatility and reliability.
---
10 Point Plan to Back British Farming
The UK Government must take action in 10 key areas to address the current farming crisis as British farmers join thousands of their European counterparts to protest in Brussels.
---
Wheat Over-Supply Remains the Major Factor
It still remains tough to see any substantial upside to wheat, and although fund shorts may again provide the odd blip higher, markets remains bearish with wheat moving lower looking for demand.
---
Cogent Acquires Canada's Foundation Genetics
Cogent Breeding Ltd., the leading supplier of beef and dairy genetics to over 40 countries worldwide, has acquired Foundation Genetics, the specialist Canadian bovine genetics business.
---
Free Asbestos Awareness Training
The UK Asbestos Training Association, has announced the dates of its free asbestos awareness training courses, as part of its national campaign to highlight the dangers of asbestos.
---
New Proposals to Protect Livestock from Bovine TB
Further steps to help tackle bovine TB in England have been announced as part of the Government's comprehensive strategy to beat the disease.
---
See New Holland's Most Powerful Machines at Tillage-Live 2015
New Holland is bringing several of its most powerful machines to Tillage-Live 2015 in September, including the T8 SmartTrax which will soon be released into the UK market.
---
Farmers Concerns for the Future Highlighted
The fourth in a series of agricultural surveys has been conducted by MHA MacIntyre Hudson, a member of the UK-wide group of accountancy and business advisory firms MHA.
---
New Genetracker Paves the Way to Improved Breeding Efficiency
'Backing' the right heifer or cow to breed from doesn't need to be so much of a gamble, thanks to GeneTracker – a new service that will be demonstrated by NMR at the UK Dairy Day.
---
Solid Trade at Lleyn Sheep Sale
The 2015 sale season for Lleyn sheep has set off on a solid footing at Exeter. There were plenty of buyers in attendance with the added excitement of telephone bidders on several lots.
---
Record-Beating Oilseed Rape Crop Yields 7.2t/ha
Steve Tuer's bumper 7.2t/ha crop of oilseed rape may well be the highest yielding crop in the world ever recorded.
---
ForFarmers to Invest £10m in Feed Mill Redevelopment
ForFarmers has announced its intention to build a new manufacturing facility on its Exeter site to create one of the largest, most efficient feed mills in the UK and the largest in the South West.
---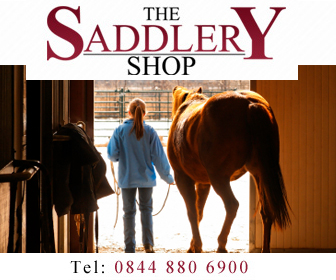 ---

Stackyard News
home | agri-services | pedigree pen | news | dairy | beef | machinery | property | organisations | site map