Stackyard News - August 2015
Agricultural, Environmental, Countryside and Farming News from the UK and beyond.
TFA Welcomes Work Done to Help Farming Sector
The Tenant Farmers Association welcomes the amount of work that farming organisations have done over the last few weeks to help the farming sector but says that more needs to be done.
---
Fliegl Brings Expertise to UK's AD and Biomass Market
German farm equipment manufacturer Fliegl - best known for its push-off trailers and agricultural machinery – is now hoping to capitalise on the UK- growing renewable energy sector.
---
Wide Range of Case Updates for Model Year 2016
The new Case IH Axial-Flow 140 Series combines have undergone a number of changes which provide noticeable increases of performance, comfort and reliability.
---
National Park is Tops for Best Views
Beauty spots in the Yorkshire Dales National Park make up nearly half the county's top 50 finest views chosen by readers of the Dalesman magazine.
---
Buyers Out in Force at Skipton Store Lamb Highlight
A whopping 6,751 store lambs were entered for Skipton Auction Mart's latest fortnightly Wednesday sale, with a multitude of buyers, attracted by the bumper turnout.
---
Longtown Primestock Sale
C & D Auction Marts Limited had forward 28 prime cattle, 4 prime bulls, 13 OTM cattle, 2,318 prime lambs and 5,584 cast ewes & rams at their weekly sale at Longtown on Thursday 27th August 2015.
---
Volume of Supply is Weighing Heavy
All global markets have felt the backdraft from Chinese economic concerns, with traders more nervous over China's spending power and import requirements, especially commodities.
---
Tullamore Reseeding Demo
Germinal in association with Teagasc recently held a well-attended reseeding demo on the farm of Dan Bracken, near Mountbolus, Tullamore.
---
Beekeeper Condemns NFU Support for Bee-killers
A Somerset bee-keeper has challenged farming-lobby attempts to spin Government-funded research findings that bees are killed by insecticides.
---
NSA Concerned by Government Influence in Farmer Levy Body
The National Sheep Association was disappointed to hear this week that the industry has lost Stuart Roberts as AHDB Beef and Lamb Board Chairman.
---
Retirement Brings Borders Farm to the Market
Youngs RPS are delighted to announce the sale of Billerwell Farm near Hawick in the heart of the Scottish Borders.
---
New Nozzle Gives 3D Coverage to help Defy Black-Grass
An advanced new spray nozzle shown to boost performance of a key pre-emergence herbicide tank mix used against black-grass in cereals is being launched to growers for this autumn.
---
Help Water-Scarce Countries get More Crop per Drop
A new open-access data portal to be developed by FAO will use satellite imagery to help water-scarce countries in the Near East and North Africa better manage this precious resource.
---
Hampshire Down Genetic Progress Improves Returns
Tapping in to Hampshire Down genetic progress will help commercial producers to improve lamb performance and in turn their flock returns in one simple single decision.
---
British Texel Genetics behind NZ Progeny Test Success
A ram bred from British Texel genetics exported to Western Australia has delivered a stand out performance in New Zealand Beef and Lamb Genetics Central Progeny Test, ranking third overall of all the rams put through the testing.
---
Lloyds Bank Launches £500 Million Fund for UK Farmers
Lloyds Bank has launched a £500 million fund designed to help UK farmers who are facing a potential delay to crucial financial support from the EU.
---
Crop Market Update from Gleadell
UK feed barley values continue to move weaker as the barley market addresses its own problems in what was a negative week for wider commodities.
---
Future Farmers of Wales Founder Honoured
Future Farmers of Wales founder, Dai Davies, of Haverfordwest, has been made Honorary Life President, in appreciation of his role as FFW President.
---
Match Wholecrop Rye Variety to Farm Conditions
Wholecrop rye is confirming its particular potential as an anaerobic digestion feedstock in the latest production trials at Agrii's Brotherton iFarm in North Yorkshire.
---
Stage Set for 2015 Kilnsey Show & Sports
The final preparations are being put in place for one of the biggest and most popular agricultural shows in the north, Kilnsey Show & Sports, on Tuesday, September 1.
---
Bolster 2015/16 Yellow Rust Defences
Yellow rust has become more problematic on a wider range of varieties over the past season, according to the latest Agrii National Cereals Disease Survey monitoring.
---
Grass Reseeding – It's not all about Perennial Ryegrass!
While 85% of the grass seed sown this autumn will be ryegrass, more farmers are drilling mixtures with traditional species in them, such as timothy, cocksfoot and fescues.
---
New John Deere W and T-Series Combines for 2016
Featuring new Stage IV compliant PSS engines with more power and lower engine speeds, John Deere's new W and T-Series combines have been comprehensively redesigned for the 2016 harvest season.
---
Make More of Mutton
Mutton is a meat with great potential, but quality is essential. That was the message from an event for practitioners of the quality mutton supply chain, held on Thursday 20th August at the Well Hung Meat Company in South Devon.
---
Longtown Primestock Sale
The Cumberland & Dumfriesshire Farmers Mart plc had forward 32 prime cattle, 8 prime bulls, 23 OTM cattle, 4,026 prime lambs and 5,470 cast ewes & rams at their weekly sale at Longtown on Thursday 20th August 2015.
---
Ribble Valley Champions at Gimmer Shearling Showcase
Ribble Valley farming brothers Peter, Edward and Robert Fox, of Withgill, Clitheroe, sent out the champion pen of ten Mules at Skipton Auction Mart's opening annual gimmer shearling show and sale.
---
Delay to Agri-Environment Scheme Payments
A delay of up to four months for agri-environment scheme payments to farmers in England will put added pressure on farm businesses at a time when thousands are facing low farmgate prices.
---
Small Units of Land are at the Heart of 'Common Good'
The Scottish Crofting Federation is in favour of land reform in Scotland, but say there needs to be better provision made for creation of crofts.
---
Largest Ever Live Export of British Texels Head to Switzerland
The largest ever exportation in recent years of British Texels is heading to Switzerland having been selected on farms in Scotland in June this year by an inward mission of Swiss breeders.
---
Tight Prime Cattle Supplies Continue to Impact on Production
UK beef and veal production is set to fall by two per cent to 860,000 tonnes in 2015, according to the latest AHDB Beef & Lamb market outlook.
---
Strong Demand at Carlisle Beltex Sale
The Beltex Sheep Society's opening and largest sale of the season saw strong demand from both pedigree and commercial breeders, with an increase in the number of sheep sold on last year.
---
Introducing the Claas High-Performance Knotter
CLAAS have redeveloped their Quadrant Baler models to include High-Performance Knotter with Automatic Compaction Pressure Control and Active Air Ducting.
---
Beef Shorthorn Launches Type Classification Scheme
The Beef Shorthorn Society has launched a type classification scheme designed to enable members to accelerate breed progress and offer an improved functional suckler cow to meet with market demand.
---
Ewe Blood Tests Reveal Hidden Diseases
An underlying disease was a significant cause of barrenness or abortion in ewes last year according to an analysis of the latest diagnostic results released by MSD Animal Health.
---
Visions Graduates are Top of their Class
The Visions young sire testing programme, one of the most robust and successful genomic testing programmes in the UK, has been given a boost this week with the graduation of four new bulls.
---
[more]
---
Avian Flu Restrictions Lifted
Restrictions have been lifted following a case of avian influenza (bird flu) on a Lancashire farm in July 2015.
---
Fallow Deer are all about the Bass when Sizing up Rivals
Research published in the journal BMC Evolutionary Biology, has found that fallow deer bucks make judgements about the possible threat from competitors from the sound of their calls.
---
Massey Ferguson Introduces New Range of Forage Equipment
Designed and built at AGCO's Feucht facility in Germany, this comprehensive line-up encompasses a wide array of high quality mowers, rakes and tedders.
---
Vice President Meets Weather-Hit Orkney Producers
NFU Scotland Vice President Rob Livesey has met with producers on Orkney to see first-hand the damage that the poor weather has wreaked on the island's farmers.
---
Unions Demand Clear and Urgent Action on Food
A seismic change in the way food is sold is essential or there could be dire consequences for the farming industry and rural economy, the UK's farming unions have said.
---
North Field Montbeliarde Herd to Disperse
Harrison and Hetherington are holding a complete dispersal of the North Field Montbeliarde Herd.
---
The Hazards of Harvesting
With harvest season here, it is essential farmers take steps to avoid accidents at what is one of the most dangerous time of the year, says Phillip Pagin, H&H Insurance Brokers Rural Sales Director.
---
Cogent Dominates Proven Conformation Chart
Holstein UK have updated their type rankings which confirms the Cogent stud as the out-and-out leader when it comes to transmitting good conformation.
---
Longtown Primestock Sale
The Cumberland & Dumfriesshire Farmers Mart plc had forward 34 prime cattle, 6 OTM cattle, 2,463 prime lambs and 5,169 cast ewes & rams at their weekly sale at Longtown on Thursday 13th August 2015.
---
Wheat Markets Continue to Follow rather than Lead
Already feeling the backdraft from the Chinese currency devaluation, commodities were dealt another hammer-blow as the USDA produced a report which took the market by surprise.
---
Massey Ferguson Enhance their Combine Harvesters
Along with two new MF Activa models, Massey Ferguson is further enhancing the specifications and features on its combine harvester range to improve operation and performance for the 2016 season.
---
World First Automated Body Condition Scoring System
DeLaval launches the world's first automated body condition scoring system for cows, taking the guess work out of an otherwise laborious process.
---
Four out of Four Dairy Titles for Prolific Stainbank Herd
The North Yorkshire Stainbank pedigree Holstein dairy herd of Robin Jennings, from Hill House Farm, South Stainley, Harrogate, secured its fourth consecutive Craven Dairy Auction title.
---
Grouse Season Hit by Calamitous Conditions
Some of the worst breeding conditions in living memory are set to hit 2015's grouse shooting season with predictions that around 40 percent of days will be lost across the board.
---
Claas Produces 300,000th Baler
In May of this year, the Usines Claas France baler plant produced its 300,000th machine – a Rollant 454 Uniwrap round baler.
---
Dairy Show Set to be the Biggest and Best Yet
This year's Dairy Show promises to be bigger and better than ever, with increased interest from companies booking trade stands and 50% more booked space in the Dartmoor Pavilion.
---
Demands for Agricultural Ombudsman Ignored
The continuing struggle farmers face to make a profit has led some to take action, sparking protests from milk producers across the country.
---
Lamb Production Forecasts Remain High into 2016
UK lamb and mutton production in 2015 is expected to be up seven per cent on the previous year, AHDB Beef & Lamb figures show.
---
R&D Appointment for Barenbrug's Mhairi Dawson
Mhairi Dawson, Regional Sales Manager for Barenbrug UK in Scotland, is taking on an additional role for the business.
---
Farmers - Beware of Changes to Holiday Pay Regulations
Farmers must take care to ensure they are paying their employees enough holiday pay, following changes to employment law.
---
Deep Field Phenotyping Becomes Reality at Rothamsted
Rothamsted Research has built an enviable international reputation as a centre of excellence for scientific research and innovation in support of agricultural productivity, crop protection and soil science.
---
Supermarkets are Failing British Consumers
The Tenant Farmers Association has accused the UK's biggest supermarkets of operating against the long-term interests of British consumers.
---
Elite Females to Mark 45th Anniversary of Simmental Importation
The Northern Ireland Simmental Cattle Breeders' Club has announced details of its forthcoming Elite Female Show and Sale.
---
Champion British Blue Cattle Herd to be Sold
Hot on the heels of winning Supreme Interbreed Champion at the Great Yorkshire Show and British Blue Champion at the Royal Welsh Show, the Tweeddale herd will be dispersed at Borderway Mart in Carlisle.
---
Agricultural Dealers to Sell NH Construction Equipment
From 1st August, the New Holland range of construction equipment will be available through a selection of New Holland's extensive network of UK agricultural dealers.
---
Oilseed Rape Flourishes Without Bee-killing Chemicals
The first harvest results of winter oilseed rape planted without neonicotinoid seed treatments have come in, and farmers are experiencing a better than usual crop - yields are higher than the 10 year average.
---
Small Animal Vets Called to Join the Battle Against Sheep Worrying
The National Sheep Association and Sheep Veterinary Society have called for small animal vet practices to join the battle to raise awareness of responsible dog ownership.
---
Waste Crime Warning
The CLA in the North is warning farmers and landowners to beware of illegal waste operations that may cost them thousands in clean-up costs.
---
Baines Family Prime Cattle Champions Again
The Baines family, from Trawden in Pendle, Lancashire, sent out another in a long line of prime cattle champions at Skipton Auction Mart's August show.
---
Get a Lift from the Latest Landini High Clearance Tractor
A high-clearance tractor has been reintroduced to the Landini range to meet the needs of strawberry growers wanting to minimise the potential for contact damage.
---
Food Price Index Hits Lowest Level in Almost Six Years
Slide in prices for dairy products and vegetable oils drives Index to its lowest value since September 2009.
---
English Guernsey Cattle Society National Show
The English Guernsey Cattle Society National Show is coming to the Dairy Show in 2015.
---
Longtown Primestock Sale
The Cumberland & Dumfriesshire Farmers Mart plc had forward 31 prime cattle, 13 OTM cattle, 4,433 prime lambs and 4,812 cast ewes & rams at their weekly sale at Longtown on Thursday 6th August 2015.
---
UK Struggles to Remain Competitive
It remains very hard to generate any sensible export interest for UK wheat and prices could turn more negative if growers bring fresh supplies to the market.
---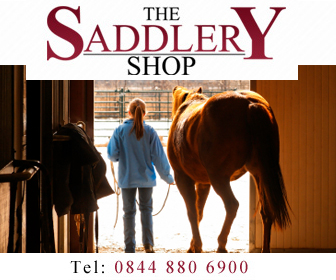 ---

Stackyard News
home | agri-services | pedigree pen | news | dairy | beef | machinery | property | organisations | site map