Stackyard News - July 2015
Agricultural, Environmental, Countryside and Farming News from the UK and beyond.
Longtown Primestock Sale
The Cumberland & Dumfriesshire Farmers Mart plc had forward 32 prime cattle, 22 OTM cattle, 2,090 prime lambs and 4,720 cast ewes & rams at their weekly sale at Longtown on Thursday 30th July 2015.
---
Bumper Spring Barley Harvest Reported
Above-average yields and good quality have been reported from the spring barley harvest across northern Europe.
---
Dorsets are the choice for Christina
Dorset ewes which lamb out of season fit in well on a Northumberland farm which runs a herd of traditional beef cattle and also capitalises on the tourist trade with a small camp site.
---
Twin Rotor Gyrorake Available in Fully Mounted Format
Kuhn Farm Machinery has introduced a new fully-mounted twin rotor grass rake to its range of hay and silage making equipment.
---
So Much More Than The View
Far from being sleepy backwaters, England's finest landscapes contribute more than £20bn each year to our economy - similar to that of Birmingham, according to a new report.
---
Phenotyping Technology Beats Sugar Beet Diseases
Global plant phenotyping specialist LemnaTec has established an automated process to identify disease in sugar beet leaves which it believes will significantly improve the yield of the crops worldwide.
---
Shoppers Urged to Love Lamb
Sheep producers are enduring their worst season for five years, NFU Scotland is urging consumers to get behind Scotch lamb.
---
Solid Commitment to MF Tractors
Australian contractor Wayne Marshall loves his Massey Ferguson tractors for their engines, their economy and the uniformity of their cabs.
---
Arla Announces Another Milk Price Cut
The biggest milk co-operative in the UK, Arla, has today announced another cut to the price it pays its UK members taking it to 23.01ppl.
---
RSPB New Paper on Heather Burning
A new paper on the extent and frequency of heather burning used as a vegetation management tool across Britain is published in Biological Conservation.
---
More Prime Cattle Required at Skipton
Craven Cattle Marts are using the opening of the new Keelham Farm Shop and the presence of Stanforths Butchers on site as an opportunity to invite all retail butchers and cattle feeders to attend the weekly Monday sale of prime cattle.
---
Professionalism will Open Doors for Dairy Farmers
Increasing the level of professionalism within the dairy industry will help open doors to new markets and reduce risk.
---
Healthy Trade for Skipton Store Cattle
Tom Ryan, who farms in Altrincham, Cheshire, presented the first prize young bull and overall show champion at a special summer cattle show at Skipton, which produced healthy trade throughout.
---
Rodenticide Use Rules Re-Written
The Health & Safety Executive has announced that new rules on the purchase and use of professional rodenticide bait to control rats and mice will come into force next year.
---
New President Makes Society History
For the first time in the history of the Yorkshire Agricultural Society the wife of a former President is following in her husband's footsteps.
---
Longtown Primestock Sale
The Cumberland & Dumfriesshire Farmers Mart plc had forward 15 prime cattle, 14 OTM cattle, 2,517 prime lambs and 5,219 cast ewes & rams at their weekly sale at Longtown on Thursday 23rd July 2015.
---
Wheat Trials Show Biostimulant Benefit
Latest carefully controlled Agrii trials suggest so-called biostimulants may have a valuable role to play alongside fungicides in increasing wheat yields by helping the fight against Septoria, in particular.
---
Global Wheat markets have weakened in the past week
EU prices continue to weaken as harvest progresses, resulting from better than expected results.
---
Lowering Salmonella Infection on UK Pig Farms
Salmonella infection in pigs isn't a new issue for pig producers, but the level of incidence is a cause for concern.
---
Neonics Emergency Use Application Approved
The NFU has secured the emergency use of neonicotinoid seed treatments providing much needed protection from the pest cabbage stem flea beetle for five per cent of the oilseed rape crop in England amounting to around 30,000ha.
---
One Nation Government Backs British Farmers
Prime Minister David Cameron has said As a one nation government we will keep on backing British farmers.
---
The Role of Cover Crops
Cover crops were the focus point on June 26th at a Germinal and Cooney Furlong event in Wexford.
---
Stockman's Accomodation gets a Facelift
The Royal Welsh showground's stockman's accommodation, Neuadd Henllan, has benefited from a beautiful facelift.
---
Borderway to host the UK's Largest Beltex Sale
Harrison and Hetherington are set to host their 20th annual sale of Beltex Sheep on 12th to 14th August 2015.
---
European Commissioner opens the 2015 Royal Welsh Show
The 2015 Royal Welsh Show was officially opened by Owain Williams, a representative from the feature county of Gwent, and Commissioner Phil Hogan, the new European Commissioner for Agriculture and Rural Development.
---
Environment Secretary wants CAP Simpler for Farmers
The Environment Secretary, Elizabeth Truss, calls for more CAP simplifications for farmers from the EU Agriculture Commissioner.
---
Feeding of Live Insects as Protein for Broilers
ForFarmers has launched a trial together with the Department of Entomology at Wageningen University in the Netherlands, to explore the impacts of live insects as a source of protein in the broilers' diet.
---
Good Timing Critical to Maximising Milking Cow Performance
Adapting milking parlour routines to ensure optimum timing for cluster attachment could help many dairy herds increase milk yields, achieve faster milking times and reduce the risks of mastitis.
---
Sustainable Agriculture in Developing Countries
Brand President of New Holland Agriculture Carlo Lambro addressed the public debate at the EXPO Milano 2015 Biodiversity Pavilion.
---
Avian Flu in West Africa Causing Concern
Fears are growing that without timely intervention to stem outbreaks of the highly virulent avian flu virus H5N1 across West Africa, further spread across the region and beyond is inevitable.
---
Speciality Tractors fit for Fruity Business at Fruit Focus
Kent and East Sussex-based machinery dealer Haynes Agriculture prepares to showcase a range of small and specialist New Holland tractors at Fruit Focus, on 22nd July at East Malling Research Centre, Kent.
---
National Parks are England's Nature Hotspots
A new assessment by National Parks England has found that England's ten National Parks are among the very best places in the country for wildlife.
---
Farms Must Look to the Future
Now that the BPS forms are submitted, it is important that farmers take stock, look to the future and spend time planning how to maximise their assets and move their farming enterprises forward.
---
Scottish Crofting Federation Slams 'Re-Wilding' Proposals
The Scottish Crofting Federation has strongly opposed the 're-wilding' of Scotland and the UK proposed recently by species-reintroduction lobbyists.
---
Great Yorkshire Success!
Sunshine, royal visitors, celebrities and the best of British farming combined to make the 157th Great Yorkshire Show a spectacular event.
---
Skipton Store Lamb Prices Rise
The onset of the big sheep sale season at Skipton Auction Mart began with the traditional store lamb pipe opener, the first major sale of its kind in the north, which again attracted nationwide interest.
---
Non-Native Species are Transforming Precious Grassland Ecosystems
Non-native 'space invaders' are transforming the world's precious grassland ecosystems, with new research showing that they do far better than native plant species.
---
Longtown Primestock Sale
The Cumberland & Dumfriesshire Farmers Mart plc had forward 15 prime cattle, 7 OTM cattle, 2,903 prime lambs and 5,970 cast ewes & rams at their weekly sale at Longtown on Thursday 16th July 2015.
---
Global wheat markets weaken on improving weather
At this time of the year the market is only as good as the latest weather forecast.
---
Seeking Recognition of Land-Based Renewables Potential
Farming Unions Seek Cross-Government Recognition of Land-Based Renewables Potential.
---
New Regional Manager for Gleadell's Northern Office
Graham Hatton has been appointed regional manager for Gleadell's northern office from July 2015.
---
Campaign Offers Bloomin' Good Margin Mix
Limagrain, in partnership with the Campaign for the Farmed Environment and BASF, is offering a discount on the new Field Margin seeds mixture.
---
Langside Thunderbird Scoops Great Yorkshire Texel Title
The Texel championship title at this year's Great Yorkshire Show stayed in the county as John Mellin and family, Skipton, claimed the top ticket with their aged ram, Langside Thunderbird under judge Pip Kermode, Isle of Man.
---
[more]
---
Same Deutz-Fahr Promotes Agriculture
Same Deutz-Fahr brings the theme of agriculture to the attention of the public at large, collaborating in two events of international interest.
---
CPA Statement in response to LARC Glyphosate Monograph
At midnight on the 14th July, the International Agency for Research on Cancer published the monograph used to classify Glyphosate as a "probable carcinogen".
---
Scottish Dairy Farmers Face Another Blow
Scotland's dairy producers have received yet another blow following an announcement by Graham's the Family Dairy to cut the price paid to its supplying farmers.
---
Irish Holstein Friesian Association National Open Day
The Irish Holstein Friesian Association National Open Day was held on the 8th July 2015 on the Hannan family farm Lisnalty, Friarstown, Crecora, Co. Limerick.
---
Share Farming Could be a Solution for Tenant Retirement
The Tenant Farmers Association has suggested that share farming could assist both with easing farm tenants into retirement whilst providing opportunities for new entrants.
---
Avian Flu Confirmed in Lancashire
A case of H7N7 avian flu has now been confirmed in Lancashire.
---
Beef Industry Gets 'Beefed Up' with 1% Growth
According to the latest data from Kantar Worldpanel, in the year to 24th May, the value of the UK beef market grew by over 1% on the year earlier to reach £2.17 billion.
---
Journalist Wins Funding to IFAJ in New Zealand
Rhian Price, Farmers Weekly Deputy Livestock Editor, has received the Germinal Grass Champions Travel Bursary for 2015.
---
World Crop Prospects Positive in 2015
Favorable worldwide conditions for cereal crops will lead to better than expected production this growing season at the global level, despite continuing apprehension over El Nino.
---
Timber Industry Future Remains Bright
The latest UPM Tilhill Timber Bulletin takes an in-depth look at the main drivers affecting the UK timber industry both at home and abroad, as well as providing analysis of trends and pricing forecasts.
---
Pup Prices Hit New Highs at Skipton Sheepdogs
While Howden's John Bell was again top dog with a 5,000gns sale, it was the pup pen that proved the real eyecatcher at Skipton Auction Mart's Summer working sheepdogs sale, setting a new record price for the venue.
---
Third Time Lucky as Somerset Herd Takes Gold Cup Title
Neil Baker from Rushywood Farm, Haselbury Plucknett, Somerset, is the winner of the NMR RABDF Gold Cup 2015.
---
New LED Dairy Light Increases Milk Yield by 10%
Dairy Light from Unilight is the only LED light on the market designed to optimise melatonin suppression.
---
RIDBA Warns Farmers on Health and Safety
Farmers are being warned by RIDBA that a change in construction regulations means they could be criminally liable for health and safety during building work on their land.
---
Big Tax Changes Afoot for Rural Businesses
Farmers and rural businesses could face some significant changes to their tax bills in the coming years, following one of the most dramatic Budgets in recent history.
---
Wheat Prices Ease
Wheat prices have eased back on more favourable weather outlooks for key producing areas.
---
Auto Enrolment Applies to All Employers Big or Small
Auto Enrolment Pension Platform, Smart Pension, urges all employers to get on board with auto enrolment including farmers and those with home help such as nannies and personal carers, or risk hefty fines.
---
Longtown Primestock Sale
The Cumberland & Dumfriesshire Farmers Mart plc had forward 11 prime cattle, 15 OTM cattle, 2,772 prime lambs and 4,600 cast ewes & rams at their weekly sale at Longtown on Thursday 9th July 2015.
---
Livestock Farmers Urged to Install Renewable Technologies
A leading provider of green energy technologies is urging Britain's livestock farmers to take advantage of cheaper energy and generate new income streams by installing solar PV or wind turbines on their land and farm buildings.
---
Kuhn Spreader and Shredder to feature at Royal Welsh
Kuhn Farm Machinery will have a wide selection of hay and silage making equipment, seed drills and livestock feeding equipment on display at this year's Royal Welsh Show.
---
TFA urges Chancellor to Review Farm Land Taxation
The Tenant Farmers Association is urging the Chancellor of the Exchequer to review the taxation of farmland, particularly in relation to farm tenancies, as part of the new Government's first Budget.
---
Eire Farmers New €50M Dairy Equipment Scheme
The Minister for Agriculture, Food and the Marine, Simon Coveney TD, and Minister of State Tom Hayes TD, have announced the opening of the new TAMS II Dairy Equipment Scheme.
---
New Claas Disco 1100C Mower Combination
CLAAS will soon be launching the largest tractor-mounted mower combination with conditioner that is available on the market.
---
TK Everyday Footbath Chemical Launch
A new disinfectant, designed for routine use in cattle footbaths, is being officially launched by G Shepherd Animal Health at the Livestock Event.
---
AHDB Next Generation Group Explore Potato Processing
The AHDB Potatoes 'Next Generation' tour kicked off in Yorkshire, visiting two progressive Yorkshire based potato businesses. The day focused on processing, a star performer of the £4.1bn GB potato industry.
---
Consumer Demand Key to Securing Lamb Price Lift
With Scottish farmers receiving their lowest lamb price for five years, NFU Scotland is urging all supermarkets to make the switch to Scotch.
---
New Permanent Secretary for Defra Appointed
Clare Moriarty has been appointed as the new Permanent Secretary for Defra. The current Director General at the Rail Executive in the Department for Transport was chosen following a civil service-wide competition.
---
McHale Race Day at Ballinrobe Racecourse
On May 26th, the McHale Race Day took place at Ballinrobe Racecourse for the second year running.
---
British Pigs Will Fly...to China
Pork exports rocket after UK government opens up pork trade to China.
---
Carlo Speaks at Expo Milano 2015
Carlo Lambro, Brand President of New Holland Agriculture, was invited by the President of the World Farmers Organisation to illustrate the brand's strategic role in providing a sustainable, fair and comprehensive response to feeding the world's population.
---
There's No Show Without Neil
Local fencer Neil Tait has just been appointed as Show Director for the Annual Glendale Agricultural Show, which takes place every August Bank Holiday Monday at its traditional showfield home, in Northumberland.
---
Longtown Primestock Sale
The Cumberland & Dumfriesshire Farmers Mart plc had forward 5 prime cattle, 2 OTM cattle, 1,672 prime lambs and 3,565 cast ewes & rams at their weekly sale at Longtown on Thursday 2nd July 2015.
---
UK Feed Wheat Supplies Still Uncompetitive
With harvest just a few weeks away, and the reality that growers are carrying a larger proportion of wheat, storage may become an issue with some.
---
£900 million to Boost Bee Population
Bees are to benefit from £900 million for a new scheme to protect our countryside, Environment Secretary Elizabeth Truss announced today.
---
Kilnsey Show Countdown Begins
The countdown has begun in earnest to the 118th Kilnsey Show & Sports, on Tuesday, September 1st 2015.
---
Pearsons Farm Supplies Open Day a Runaway Success
Pearsons Farm Supplies' open day at its Stainton House Farm base in West Marton, near Skipton, proved a resounding success, with around 1,000 people turning up to help the company celebrate its milestone 10th anniversary.
---
Stratford Hampshire Downs Peak at 1,000gns
Hampshire Downs met a strong demand selling to a top of 1,000gns in Stratford on Saturday 27 June at the breed association's 2015 premier sale.
---
Map Reveals Large-Scale Changes in UK Environment
The University of Leicester free land cover map of the UK reveals national loss of habitats and agricultural land.
---
Treat Silage Broad-leaved Weeds Later if Regrowth is Slow
Cold, dry conditions in the past two weeks, have slowed the regrowth of grass and broad-leaved weeds like docks and thistles, in silage crops cut at the beginning of June.
---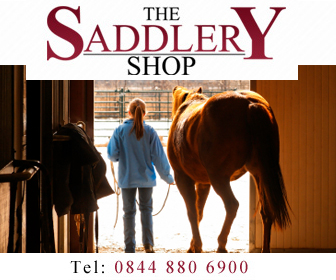 ---

Stackyard News
home | agri-services | pedigree pen | news | dairy | beef | machinery | property | organisations | site map