Stackyard News - June 2015
Agricultural, Environmental, Countryside and Farming News from the UK and beyond.
Comfort Increased On Krone Forage Wagons
Forage wagon operators often struggle in situations where the pick-up does not lift out high enough when the forage wagon is making the headland turn.
---
Young Texel Breeders Enjoy Five Nations Event
The recent Texel Five Nations Youth event hosted by the Irish Texel Society saw more than 40 British Texel Society young members enjoy an action packed weekend in Southern Ireland.
---
Record Entries Again at the Great Yorkshire Show
No fewer than six of the competitive categories have individual record entry figures for this year's Great Yorkshire Show.
---
Milk Must Have A Future Video
Kirkcudbright Farmers star in hilarious music video to raise awareness of dairy industry issues.
---
Controlling the Costs of Milk Production
Dairy margins will remain tight in the short term, and dairy farmers are asking what they can do to reduce costs over the summer months.
---
MooMonitor Shortlisted for Prince Philip Award
Just as technology is revolutionising our lives on a daily basis through the internet, social media, smartphones, Twitter, WhatsApp, YouTube, and so on, technology can also change the lives of cows.
---
The Worlds Most Advanced Goat Milking System…
Efficient equipment is essential with goat farming! The productivity of goats is limited and it is necessary to milk a large number in order to maintain a reasonable profit.
---
JCB Mud Run Delivers Massive Cash Boost for NSPCC
A record field of more than 2,850 entrants ensured this year's JCB Mud Run was the most successful ever – delivering a boost of more than £55,000 for the NSPCC's work with children in Staffordshire.
---
NFU Seeks Retailer Clarity on Lamb Sourcing
The NFU has urged all major retailers to strengthen their commitments to sourcing peak season British lamb.
---
Scottish Crofters Face Crisis Due to the Weather
The Scottish Crofting Federation has alerted the Scottish Government to the plight of crofters' livestock due to the lack of grazing and has asked for emergency payments to be made.
---
Zetor Introduces the New Crystal
The traditional Czech producer of agricultural machinery, Zetor tractors has expanded its line of modern tractors by a new model with a six-cylinder engine called the Crystal.
---
Push for Progress on Carcase Splitting Rules
Following a cross-industry meeting in February, and numerous meetings with Defra and FSA staff in the months since, the NFU and NSA have reached the point of being able to formally ask the Farming Minister for a change to carcase splitting rules for sheep.
---
Spring Silage Success but Sharpen Sward Skills Between Cuts
Initial indications from farm visits undertaken by the agricultural grass team at Barenbrug during late May and early June seem to show that good average silage yields have been achieved across the UK this spring.
---
Longtown Primestock Sale
The Cumberland & Dumfriesshire Farmers Mart plc had forward 10 prime cattle, 9 OTM cattle, 1,223 prime lambs, 270 prime hoggs and 2,789 cast ewes & rams at their weekly sale at Longtown on Thursday 25th June 2015.
---
No Shortage of Grain in the World
Next week's USDA report, due out on Tuesday, will be the next major signpost for our markets.
---
National Grid Pylon Disruption to Hit Cumbria
The National Grid has made the decision to run a line of 50m pylons through Cumbria connecting the new Moorside nuclear plant in West Cumbria to the National Grid.
---
Students' Study Tour Into Beef Production
A unique insight into the full spectrum of beef production from farm to consumer is on the timetable for four agriculture students from Askham Bryan College.
---
High Tech Collar Brings the Wearables Revolution to Cows
A new wearable tracking collar created by Cambridge Industrial Design is enabling farmers to locate exactly where their dairy cattle are, helping better manage grazing patterns and milk yields.
---
Europe's Seas: Productive, But Not Healthy or Clean
The European Union's Blue Growth agenda aims to harness further the potential of Europe's oceans, seas and coasts for jobs, economic value and sustainability.
---
Excellent Attendance at Irish Friesian Open Day
The Churchclara herd of the O'Keeffe family hosted the Irish Pure Friesian Open Day on June 19th and it attracted an excellent attendance from all over Ireland.
---
Excellent Attendance at Irish Friesian Open Day
The Churchclara herd of the O'Keeffe family hosted the Irish Pure Friesian Open Day on June 19th and it attracted an excellent attendance from all over Ireland.
---
Skipton Rearing Calf Trade Excels Yet Again
Rearing calf selling prices at Skipton Auction Mart continue to exceed all expectations at Monday's latest fixture.
---
Show Organiser Receives OBE in Birthday Honours
A man who abandoned his 'A' level studies in the mid-seventies to manage the first public event of his career, has been recognised by Her Majesty The Queen, for his services to the agricultural industry.
---
Harrison and Hetherington Reveal Positive Trading Results
In the first 6 months of 2015, Harrison and Hetherington have reported that values in most livestock sectors are proving to be very positive.
---
Foxhillfarm take Champion & Reserve at Royal Highland
Amidst some blustery and chilly conditions Foxhillfarm Jasper and Foxhillfarm Ivy, came through a high quality field to sweep the board and win the Limousin Supreme & Reserve Championships at the 2015 Royal Highland show.
---
Kverneland New Generation Variable Chamber Balers
Following the recent introduction of the latest Kverneland 6700 series variable chamber balers, feedback from the field has been overwhelmingly positive.
---
Yorkshire Show Cookery Demonstrations to Draw the Crowds
The three days of the Great Yorkshire Show in July are important dates in the diary for many of the region's leading chefs.
---
Don't Dessiccate Rape Too Early, Growers Warned
Far too many oilseed rape growers are cutting their crop profitability markedly for absolutely no gain in harvest timing by desiccating too early, warns Hutchinson's technical development director, Dr David Ellerton.
---
More People Back British Farming
The public's positive view of farmers has grown for a fourth year running. A new survey from OnePoll shows that 68 per cent of people in England and Wales share a favourable or very favourable view of UK farmers – up from 60 per cent in 2012.
---
More People Back British Farming
The public's positive view of farmers has grown for a fourth year running. A new survey from OnePoll shows that 68 per cent of people in England and Wales share a favourable or very favourable view of UK farmers – up from 60 per cent in 2012.
---
Young Farmers look to the Future
Four young cattle breeding enthusiasts from across the UK have been given the chance to showcase their skills as finalists in the Cogent's Futures Programme 2015.
---
NFUS Supports Rural Crime Advice Handbook
NFU Scotland is tackling the blight of crime in the countryside by getting behind a new a handbook to help those living and working in rural communities.
---
UK Wind Turbines Shown the Red Light
The Government have announced their intention to end new public subsidies for onshore turbines with the closure of the Renewables Obligation across Great Britain to new onshore wind generating stations as of 1st April 2016.
---
Longtown Primestock Sale
The Cumberland & Dumfriesshire Farmers Mart plc had forward 15 prime cattle, 19 OTM cattle, 2,227 prime lambs, 705 prime hoggs and 3,915 cast ewes & rams at their weekly sale at Longtown on Thursday 18th June 2015.
---
TB Strategy must be Implemented Immediately
The government must implement its 25-year TB eradication strategy immediately and in full to ensure farmer support for it remains strong, NFU President Meurig Raymond has said.
---
Farmers are Not Immune to Auto Enrolment
Chartered Accountant Patricia Arnold has warned farmers they are not immune from the Government's pension plans.
---
Pink Wrap Aids Breast Cancer Charities
In fields and farmyards nationwide big bale silage wrap is turning pink as farming families help raise funds for breast cancer charities!
---
FAO Launches Digital Platform on Family Farming
New initiative aims to inform policy makers, continue global conversation on food security.
---
Farmers Should Review Pension Now or Risk Losing Out
The Government has introduced a number of sizeable changes to pension rules in recent months, which should make farmers' Inheritance Tax planning considerably easier.
---
Is Bigger Better When it Comes to Rams?
When it comes to preparing rams for sale does size matter? The answer is probably yes, but not at the cost of ram fitness and longevity.
---
The Fight Against Black-Grass
Driving forward improvements in agriculture and the battle to combat black-grass is the subject of a highly relevant seminar which will be held at next month's Great Yorkshire Show.
---
Orwell Bulk Grain Terminal Officially Opened
A new £2.2 million dry bulk warehouse terminal, which will provide state-of-the-art facilities to Associated British Ports' customers, has been officially opened by Ben Gummer MP at the Port of Ipswich.
---
Fully Housed Versus Grazing Systems
At the recent AFBI Dairy Seminar AgriSearch launched a new booklet informing the dairy industry on the issues surrounding fully housed versus grazing systems.
---
[more]
---
Eradicating Hunger must not be Neglected says Pope Francis
The international community must respond to the moral imperative of ensuring access to basic foods as "a right of all people" Pope Francis told delegates to the 39th FAO Conference during a special audience at the Vatican.
---
Extra Comfort in New Holland Harvest Suite Ultra Cab
New Holland invited visitors to Cereals 2015 to test out the extra comfort on offer in its new Harvest Suite Ultra cab, available on the company's CR range of combines.
---
Skyfall and AberGreen are NIAB Winners
NIAB has awarded its Cereals Cup to the winter wheat variety Skyfall from RAGT and its Variety Cup to the perennial ryegrass Abergreen from IBERS and Germinal.
---
Kuhn Metris Gets an Update
Kuhn Farm Machinery has launched an updated version of its popular METRIS trailed sprayer at this year's Cereals event.
---
Cogent Breeding: 20 Years of Backing British Farming
In 1995, Cogent Breeding had a vision to support British dairying and get the industry back on to the global map. Now, 20 years later, the company continues to push the boundaries of farming by providing consistent genetic and technological improvements for customers.
---
Longtown Primestock Sale
The Cumberland & Dumfriesshire Farmers Mart plc had forward 2,123 prime hoggs, 1,683 spring lambs and 3,605 cast ewes & rams at their weekly sale at Longtown on Thursday 11th June 2015.
---
Hogan Heading to the Highland
EU Agriculture and Rural Development Commissioner Phil Hogan is to visit the Royal Highland Show.
---
New Holland launches Dual Stream Header
Cereal growers can get a harvest boost including increased capacity, reduced fuel consumption and reduced grain loss with New Holland's Dual Stream header concept, launched in the UK at Cereals 2015.
---
Cull Ewe Price Reveals Global Volatility of Lamb Market
The stability of the cull ewe trade at a time when lamb prices have been hugely depressed reveals a great deal about the volatility of global markets, says NSA Chief Executive Phil Stocker.
---
Carbon Footprinting Earns Professional Development Points
Alltech E-CO2, the UK's leading provider of on-farm environmental and carbon assessments, has teamed up with Dairy Pro, the professional development register for the dairy industry, to award points to farmers who undertake a Dairy EA environmental assessment.
---
Case IH NextSwath – Perfect Turning by APP
Case IH NextSwath is an automatic turning technology that is available with immediate effect for XCN 2050 and autopilot systems / When the end of a swath is reached, NextSwath automatically computes and determines the best possible swath to follow next.
---
Arable Farmers Need Longer Tenancy Agreements
The Tenant Farmers Association will be using its presence at this year's Cereals Event to further its campaign for longer term Farm Business Tenancies.
---
Yorkshire Dales Food and Drink Heaven
Gastronauts will be licking their lips over the impressive choice of food and drink on offer in the Yorkshire Dales National Park following the launch of two new projects.
---
Championship Herd Hosts Open Day and Elite Sale
The world renowned Richaven Herd has been turning the dreams of owner Richard Brown into reality for twenty two years. Now Richard's hard work is to go on show at a special Open Day at Northfield Farm near Worcester, on Saturday 4th July.
---
Drew Adds to Hexham Mart's Auctioneering Team
Hexham and Northern Marts has strengthened its livestock auctioneering team with the appointment of Drew Patrick.
---
Claas Cargos – A New Concept In Forage Wagons
On display on the Claas stand at Grassland UK for the first time was the new Cargos 8000.
---
British Wool Exports are Booming
Farmers are set to benefit from a boom in British wool with the value of UK exports reaching nearly £200 million in 2014 - with exports to China doubling since 2013.
---
FAO Calls For Change in the Way We Produce Food
We need to change the way we produce food, FAO Director-General Jose Graziano da Silva said in a World Environment Day speech advocating creating positive connections between food, agriculture and the environment.
---
Focus on Challenges and Opportunities at NSA North Sheep 2015
Attracting in the region of 10,000 visitors, The National Sheep Association's northern biennial one day event at Millstone Moor Farm, focused on the Challenges and Opportunities for the Sheep Farming Industry.
---
BVD Flexibilities for Scottish Cattle Keepers
Scottish cattle keepers are being reminded by NFU Scotland that flexibilities built into Scotland's Bovine Viral Diarrhoea eradication scheme can assist movements.
---
Defra Record-Keeping U Turn
Defra has postponed plans for an increased level of livestock movement recording for farmers in agri-environmental schemes.
---
It's a Hat-trick of Successes for Trewithen Dairy
Great news has been flowing into Trewithen Dairy this year as it has been shortlisted for three major awards.
---
Could IBR be Reducing Performance and Fertility in Your Herd?
A new AgriSearch co-funded study is about to examine this very issue, and the research team are seeking to recruit 10 dairy farmers to participate in this timely piece of research.
---
Standen Launches Rapid-Pin Fast Change Blades for Powavator
A new Rapid-Pin fast change blade system is now available for the popular Standen Powavator extra heavy-duty rotary tiller cultivator and bed former range.
---
Food Prices Lowest Since September 2009
The FAO Food Price Index has fallen to its lowest value since September 2009 with projections for wheat, rice and coarse grain output upgraded, cereal markets to remain stable.
---
Longtown Primestock Sale
The Cumberland & Dumfriesshire Farmers Mart plc had forward 2,516 prime hoggs, 1,045 spring lambs and 3,416 cast ewes & rams at their weekly sale at Longtown on Thursday 4th June 2015.
---
Chicago Wheat Trades Higher on the Week
Chicago wheat traded higher on the week as the weaker US$ and some weather worries prompted the latest round of fund covering.
---
Automatic Feeding Increases Milk Production
How DeLaval automatic feeding solution DeLaval Optimat contributes to an increase of up to five litres of milk produced per cow daily and reduces feed wastage by 50% and more.
---
Apply Insecticides Early for Optimum Fly Control
Seeing large numbers of flies on animals or observing cows kicking in the parlour tend to be the main triggers for applying summer insecticides, but this could be too late for optimum fly control on many farms this year.
---
The Importance of Mature Ewe Size
Larger ewes may be desired by some breeders, but others are considering whether this increase in ewe mature size is detrimental to their flock, explains Signet breeding consultant Sion Parry.
---
New Event to Maximise Farm Opportunities
Grandstand Stoneleigh Events is launching an innovative new Farm & Rural Business Event, dedicated to helping farmers make the most of their assets and grow their businesses.
---
Watch Out! for Illegal Pesticides at Cereals 2015
Attendees at this year's Cereals event are being encouraged to keep their eyes open for the Watch Out! for illegal pesticides stand.
---
New Standen Zeno Series Potato Planter Launch
The Zeno Series is an all-new Standen Potato Planter range, to be launched on the company's stand 213 at Cereals 2015.
---
Maiden Heifer Leads Limousin Breeders Sale at 12,500gns
The first heifer in the sale ring, Ampertaine Isadora, made 12,500gns and topped the sale from the Ampertaine, Haltcliffe, and Goldies Limousin herds held on Saturday 30th May at Carlisle's Borderway Mart.
---
More Austerity Measures for Kongskilde
Machine manufacturer takes the consequence of the declining international market for agricultural machinery, accelerates planned savings and contemplates lay-offs.
---
Cross Industry Group to Focus on the Dairy Sector
The Tenant Farmers Association is taking part in a new cross-industry group looking to address volatility in the dairy sector.
---
Murray Grey Cow Makes Breed History at Royal Bath & West Show
A Murray Grey cow made breed history at the Royal Bath and West Show by winning a British interbreed beef championship for only the second time on record.
---
Simmental Bull Tops Skipton Beef Day
Skipton Auction Mart's 2015 pedigree beef season came to a close with the Ling Fields Beef Cattle Fair, the annual multi-breeds show and sale of beef breeding cattle.
---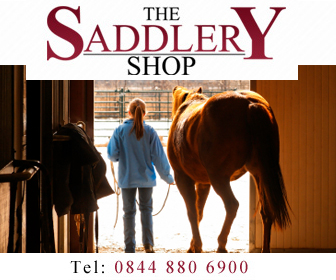 ---

Stackyard News
home | agri-services | pedigree pen | news | dairy | beef | machinery | property | organisations | site map