Stackyard News - May 2015
Agricultural, Environmental, Countryside and Farming News from the UK and beyond.
Launch of New Hybrid Barleys Set to Further Improve Crop Yield
Two new hybrid winter feed barleys, which are set to further build on the crop's reputation for delivering high yields, are being launched to growers for planting this autumn.
---
Honeymoon Period for Farm Scale Renewable Energy
The Election is over, The Queens Speech announced, so what does this means in terms of renewable energy for farmers and landowners?
---
Cogent Turns Up the Heat with New Health Monitoring Feature
Heat detection has been taken to a new level of accuracy with the launch of a brand new health monitoring tool by Cogent Breeding Ltd.
---
Charity Hay and Silage Show Raises £5,660
The East Fellside community of Croglin in Cumbria raised a staggering £5,660 for two charities in one day earlier this year.
---
Norway's New Breeding Goals Focus on Fertility and Health
Geno UK will be highlighting an even greater emphasis on health traits in the updated Total Merit Index for the Norwegian Red breed at the Livestock Event.
---
Northumberland County Show – A Great Day Out!
Thousands descended on Bywell, near Stocksfield in Northumberland on Monday 25th May for what has been heralded "the best show in years!".
---
Longtown Primestock
The Cumberland & Dumfriesshire Farmers Mart plc had forward 2,060 prime hoggs, 550 spring lambs and 3,184 cast ewes & rams at their weekly sale at Longtown on Thursday 28th May 2015.
---
World Wheat Supply Continues to Improve
Weather, currency and politics will all have their say over the coming weeks, but as domestic harvests near buyers feel they are in a strong position.
---
Texels Target Reduced Antibiotic Use
Groundbreaking work being undertaken by the Texel Sheep Society on the genetics behind mastitis and footrot in sheep will provide crucial support for the industry as it drives to reduce its reliance on antibiotics in future.
---
Vaccine Protects Against Both Lamb Killers!
Pasteurella and clostridial diseases are among the most common causes of death in ewes and lambs.
---
Strong Commercial Demand for Angus Bulls
Commercial men were out in force at Carlisle on Friday 22nd May for the spring show and sale of Aberdeen-Angus bulls which saw a top price of 8000gns, an average of £3706.32 for 57 bulls sold.
---
Carlisle Beef Shorthorn Bulls Peak at 7,000gns
Beef Shorthorn bulls sold to a top 7,000gns in Carlisle on Friday 22 May at the society's official spring sale.
---
From Worker to Queen at the Drop of a Gene
University of Leicester researchers discover the genes that cause the buff-tailed bumblebee to develop into a male, worker or queen.
---
Zetor Polska Celebrates 20 Years
This year, the company Zetor Polska is celebrating the 20th anniversary of its operations on the Polish market. The Polish affiliate commenced activities in 1995 and has since then sold more than 34,000 tractors.
---
Keen Competition on Singles Day at CCM Skipton
Skipton Auction Mart's special late season show and sale of single sheep with lambs at foot saw both red rosette winners in the two show classes sell at £180 per outfit.
---
Afimilk's Customers are World-Leading Dairy Producers
Afimilk's management system is thrusting its customers to top producing positions worldwide. For example, in Canada, dairies using Afimilk products have received top CanWest DHI herd management scores for the last four consecutive years.
---
Longtown Primestock Sale
The Cumberland & Dumfriesshire Farmers Mart plc had forward 25 prime cattle, 12 OTM cattle, 4,433 prime hoggs, 299 spring lambs and 3,467 cast ewes & rams at their weekly sale at Longtown on Thursday 21st May 2015.
---
Online BPS Claim System may be a Long Way Off
Cross Compliance Solutions Ltd say Online BPS claim system can't come soon enough…but may be a long way off.
---
New Forager & Tractor at Royal Highland Show 2015
John Deere's new 8000 Series self-propelled forage harvester and 6R Series mid-range tractor, both featuring the company's latest fuel-efficient, Stage IV compliant engines, are making their Royal Highland Show debut.
---
Tremendous Skipton Rearing Calf Trade
A tremendous trade was once again achieved at Skipton Auction Mart's latest rearing calf show, when the overall champion, a British Blue bull-cross calf from Church Farm Enterprises, sold for a price-topping £680.
---
Sooty Sweeps the Board at the 2015 NBA Beef Expo
With the Theme of "Meeting the Changing Lifestyle of Today's Consumer" the Beef Industry's annual showcase has been another triumph.
---
Colostrum from Frozen to Feeding in 15 Minutes
One of the UK's leading suppliers to the Dairy Industry, Britimilk, has been awarded the exclusive UK rights to launch the 5 times international award-winning colostrum feeding system for calves.
---
Failure to Discuss Future Threatens 40,000 Family Farms
Exclusive research shows lack of succession planning as a major threat to family farms.
---
NSA Welsh Sheep 2015 Brings In the Crowds
A sell out crowd, overflowing car parks, plenty of good cheer and a wonderful venue meant that NSA Welsh Sheep 2015 was a truly memorable event.
---
UK market gained support from firmer global markets
Quality issues will not be resolved until harvest, but with no shortage of wheat within the EU and FSU, the recent rally has just made uncompetitive US supplies even more expensive.
---
Holstein UK Services Help Members Buck Dairy Down Turn
Tighter margins as a result of falling milk prices are focusing British dairy producers' minds on maximizing the value of their herds, according to Holstein UK chief executive Richard Jones.
---
Borderway Agri-Expo Judges Announced
Glyn Howatson, representing Wales, David Macarthur and Richard Henderson, Scotland and Philip Dawson England, comprise the line-up of judges announced for the 2015 Borderway Agri-Expo taking place at Borderway, Carlisle, on Friday 30th October 2015.
---
Weigh Lambs at Eight Weeks to Check Ewe Performance
The ewe's ability to produce good quality colostrum and plenty of milk will influence a lamb's performance in early life.
---
NSA North Sheep 2015
NSA Northern Region's biennial NSA North Sheep event is taking place in Cumbria this June. This industry red letter day will be staged at Millstone Moor Farm, Cockermouth, on Wednesday June 3, by kind permission of Neil and Sally Marston.
---
National Park Staff Battling Climate Change
Yorkshire Dales National Park Authority staff are celebrating a massive boost to their work in combatting climate change.
---
Record Turnover at Skipton Working Sheepdog Sale
Two 11-month-old litter sisters from John Bell stole the show when selling away at 4,250gns and 3,400gns respectively at Skipton Auction Mart's Spring working sheepdogs sale, on a day when turnover set a new record high.
---
Bovine TB Infection Depends on Feedback between Cattle and Badgers
Bovine tuberculosis is an infectious disease affecting cattle and badgers. New research has found that BTB is most likely to be nearly under control in both species taken in isolation, however together, control is likely to be considerably more challenging.
---
Growhow Welcomes Defra Support to Improve Nitrogen Use Efficiency
GrowHow, Britain's only fertiliser manufacturer, has welcomed a recent announcement from Defra that it will devote part of its Rural Development Programme for England funding to helping farmers improve their Nitrogen use efficiency.
---
Tory Leadership Good for Business, says Old Mill
As the country settles down following the turmoil of the general election, Andrew Vickery, head of rural services at accountant Old Mill, examines what the new Government will mean for the farming community.
---
JCB Shows Resilience as Emerging Markets Fall
JCB achieved underlying earnings in excess of £300 million for the fourth successive year, as improvements in Western economies were eclipsed by sharp falls in developing construction equipment markets.
---
Farmers Selling Direct to Supermarkets are Threatening Prices
With most of the main retailers reporting big falls in profits as they struggle to compete with discounters like Aldi and Lidl, the Livestock Auctioneers Association has suggested that farmers might think twice before entering into direct contracts in the future.
---
CPA Calls to Support Sustainable Intensification Through Innovation
The Crop Protection Association has called on the new Conservative government to pursue an agricultural and environmental policy that is committed to innovation and proper risk management.
---
[more]
---
Longtown Primestock Sale
The Cumberland & Dumfriesshire Farmers Mart plc had forward 6 prime cattle, 2 OTM cattle, 4,738 prime hoggs, 201 spring lambs and 3,159 cast ewes & rams at their weekly sale at Longtown on Thursday 14th May 2015.
---
UK Contractor on the Podium
Scottish forestry contractor Simon Richardson from Langholm in Dumfriesshire was runner-up in the 2015 European Tractor Drivers Challenge, jointly organised by John Deere and Michelin.
---
Ladies Day at Balmoral
A strong show of Texel sheep gave judge Robert Cockburn plenty to think about at the opening major show of the season at Northern Ireland's Balmoral Show.
---
Everything in the Hills Starts with Farmers
A sustainable hill farm lies at the very heart of the uplands of England. That was the message from the chairman of the NFU's Uplands Group when he addressed delegates at the Uplands conference.
---
New Visual Guide to Protect Children from Pesticides
With the help of a new training guide developed by FAO and the International Labour Organization, extension workers in Africa and elsewhere are engaging with rural communities to reduce children's exposure to toxic pesticides used in farming.
---
Fresh Approach To Reducing Antibiotic Usage In Poultry
A leading poultry veterinary practice has developed a fresh approach to reducing antibiotic usage on farm, providing chicken producers with a vital lifeline in challenging times.
---
CNH Industrial Hosts Expert Panel to Raise Awareness on Biogas
CNH Industrial gathered experts for a workshop panel entitled "The Biogas Done Right Model".
---
Barenbrug Grows Agricultural Grass Expertise with New Appointment
Barenbrug UK, a leading producer of agricultural grass and forage seed mixtures, has strengthened the expertise on its team with the appointment of a new regional sales manager.
---
Water Fleas Genetically Adapt to Climate Change
A study has found that animal populations can adapt and already have adapted to higher temperatures and increased heat wave frequencies.
---
Enriched Fertilisers Boost Animal Health and Productivity
Livestock producers can now improve animal health and productivity by applying enriched fertilisers to their pasture, following the launch of two new products at Grassland UK.
---
Government Policy on Commons Descends into Chaos
With just 5 weeks to go to the deadline for submitting Basic Payment Scheme claims, DEFRA has finally published guidance on how to claim common land, but it could leave many hill farmers, more confused than ever about what they can claim.
---
NSA North Sheep #StaysStrongForStu
At this year's NSA North Sheep, being held at Cockermouth on June 3rd, host farmer Neil Marston and his fellow breeders are donating Tup semen from two Bluefaced Leicester Tups to raise funds for the Stay Strong Stu campaign.
---
Growhow Provides Winning Opportunities at Cereals 2015
GrowHow, the UK's only manufacturer of fertilisers, will be marking the 50th anniversary of its industry-leading Nitram Ammonium Nitrate brand by offering farmers who visit its stand at Cereals 2015 the opportunity to win two valuable prizes.
---
Efficient Use of Forage Should Underpin Post-Quota Expansion
Dairy farmers seeking to expand following the end of milk quotas last month should do so with improved use of forage at the heart of their plans.
---
CLA President on the General Election Result
CLA President Henry Robinson comments on the General Election result.
---
World Food Import Bill to Fall to Five-Year Low
International prices for agricultural commodities continued to decline in April and abundant inventories are poised to offset any pressure from the slight reduction in global harvests expected this year.
---
Wet Weather Improves New Crop Prospects
UK feed barley pricing is now comparable to other exportable origins, the key for UK exporters is locating demand.
---
Solid Commercial Trade for Dorset May Fair Rams
Dorset pedigree sheep achieved a level, commercial trade for rams which met a virtual clearance while ewes broke breed records at the annual Dorset May Fair in Exeter Livestock Centre,
---
Longtown Primestock Sale
The Cumberland & Dumfriesshire Farmers Mart plc had forward 22 prime cattle, 4 young bulls, 10 OTM cattle, 5,248 prime hoggs, 123 spring lambs and 2,048 cast ewes & rams at their weekly sale at Longtown on Thursday 7th May 2015.
---
Agricultural Engineers Celebrate Engineering Awards
Members of the Institution of Agricultural Engineers have received awards in recognition of their contribution to the landbased sector at an awards ceremony held at AGCO's headquarters at Stoneleigh.
---
35,000gns Foxhillfarm Jasper leads Carlisle Limousin Bulls
Foxhillfarm Jasper from Michael & Melanie Alford made 35,000gns and led the British Limousin Cattle Society's May Show & Sale of Bulls held at Borderway Mart, Carlisle on Saturday 2nd May.
---
CPA Welcomes EU Report on Illegal and Counterfeit Pesticides
The Crop Protection Association (CPA) has welcomed a new study recommending a review of the parallel import regulations for pesticides.
---
Charolais in High Demand at Welshpool
35 Charolais bulls sold to an average price of £3870, peaking at 6,900gns with a clearance rate of 74% at the Welshpool sale on Saturday 2 May.
---
Lifetime Achievement Award for Great Yorkshire Show Director
There was a standing ovation for Bill Cowling, Honorary Show Director for the Great Yorkshire Show, when he received the Lifetime Achievement Award at a business awards event.
---
The Kverneland Turbo is Back!
Kverneland Turbo is reintroduced after several years as a trailed version in 6,5m and 8m. It has been designed for soil cultivation up to 15cm deep.
---
Three New Grass Varieties Join Recommended List
Three new forage grass varieties will appear on the England and Wales Recommended Grass and Clover List this year, thanks to a special breeding programme managed jointly by grass seed experts at the AFBI and Barenbrug UK.
---
Walkers Score Again at Pedigree British Blue Highlight
A classy black and white home-bred bull by the Belgian sire, Boherard Cantona, netted yet another British Blue championship at Skipton for the Walker family, from Brennand Farm in Dunsop Bridge.
---
Adam Henson Unveils Packed Programme for Beef Expo
NBA Beef Expo has unveiled a packed itinerary for TV personality and farmer Adam Henson, who will be attending this year's event in York as a farming ambassador.
---
New Holland Agriculture Pavilion Opens at Expo Milano 2015
New Holland Agriculture is the only agricultural equipment manufacturer present at EXPO with its own pavilion that opened its doors on 1st May.
---
NFUS Meets Politicians to Highlight Rural Crime Issues
NFU Scotland is taking politicians on farm to highlight the growing impact of rural crime in the Scottish countryside.
---
Nepal Earthquake's Impact on Food Security
Some $8 million is urgently needed to help disaster-struck Nepalese farmers rapidly recover lost agricultural inputs and resume preparations for the imminent rice sowing season, FAO has said.
---
Ingleview Magician Tops Sticky Skipton Dairy Trade
Pedigree dairy bulls were on parade for their annual show and sale that once again formed part of Skipton Auction Mart's main April Craven Dairy Auction.
---
English Lamb Quality Remains Consistent
Latest figures released by EBLEX show that 55.7 per cent of English lamb carcases met the target 'R3L or Better' specification required by key markets in 2014.
---
Scientists Identify Cause of Growth Disorder in Cattle
Young cattle that barely grow or gain weight despite normal feed intake, while relatively rare, scientists have identified the cause of this growth disorder using Fleckvieh Cattle.
---
Case IH to Display Latest Products at Cereals 2015
Case IH will be exhibiting a number of key new products at Cereals 2015, including the new Magnum Rowtrac and Stage IV Puma tractors, together with a tracked version of one of the latest 240 Series Axial-Flow combines.
---
Longtown Primestock Sale
The Cumberland & Dumfriesshire Farmers Mart plc had forward 15 prime cattle, 3 OTM cattle, 4,668 prime hoggs, 13 spring lambs and 3,010 cast ewes & rams at their weekly sale at Longtown on Thursday 30th April 2015.
---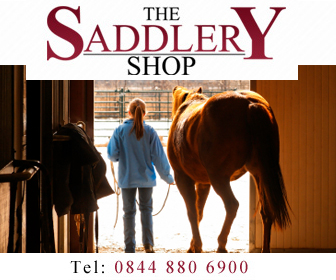 ---

Stackyard News
home | agri-services | pedigree pen | news | dairy | beef | machinery | property | organisations | site map