Stackyard News - April 2015
Agricultural, Environmental, Countryside and Farming News from the UK and beyond.
New Crop Prospects are Improving
Both US and Russian new crop prospects are improving, all-wheat plantings in Canada are expected to be higher than initially thought, and the EU is looking at another bumper crop.
---
NSA Urges Lynx UK Trust to Engage Properly with Farmers
Following renewed media activity around proposed plans to reintroduce lynx into the wild, National Sheep Association has written to Lynx UK Trust asking it to engage instead with the people and businesses that will be affected by the project.
---
Apprenticeship Opportunities to be Announced at Uplands Conference
Speakers representing virtually all organisations with an interest in the UK's uplands will combine for a three day conference aimed at driving forward collaborative working and greater understanding of this important element of our countryside.
---
Protect Valuable New Season Lambs
Sheep producers are being urged to realise full value for the 2015 lamb crop by making sure valuable new season finishing lambs are vaccinated against pasteurellosis and the main clostridial diseases.
---
Claydon to Launch New 8m Hybrid T Drill at Cereals 2015
Claydon will launch a new 8m version of its Hybrid T trailed drill at Cereals 2015.
---
Carlisle to host Blelack Charolais Autumn Calving Dispersal
As part of the 36th British Charolais Cattle Society's Spring Show and Sale, Harrison & Hetherington are delighted to announce the complete dispersal sale of the Autumn calving portion of the renowned Blelack Herd.
---
Think of Crops' Fertiliser Needs when Purchasing N and S
Farmers who purchase nitrogen purely on the basis of price, without considering how to fulfil their crops' Sulphur requirement, are putting yield, quality and profitability at risk, according to GrowHow, the UK's leading fertiliser manufacturer.
---
Hill Farmers Let Down by New Natural England Requirements
Over 11,000 Natural England Environmental Stewardship Agreements scheme holders, who have pre-2013 agreements, have been informed they must now keep detailed livestock records.
---
Farming Agreements need to be more than Just Fairy Tales
A specialist in business structures and partnership matters believes that the 'Cowshed Cinderella' case which hit the headlines earlier this year illustrates just how fraught the issue of succession in farming businesses can be.
---
Wensleydale Sheep Breeders Honour Leading Performers
The Wensleydale Longwool Sheep Breeders' Association's annual meeting and awards presentation at the Tempest Arms, Elslack, near Skipton attracted one of the best turnouts in recent years.
---
Build or Burn? Competition for Wood on the Rise
Study investigates impacts of the material and energetic utilization of wood.
---
Corriecravie Wins Most Improved Texel Flock Award
The Corriecravie flock, owned by Paul and Anna Johnson based in Stoke on Trent, Staffordshire, has been recognised by Eblex as the Most Improved Flock of Texel sheep in England for 2015.
---
Anticipation High for Pedigree Limousin Highlight
Anticipation is growing ahead of Skipton Auction Mart's high profile annual pedigree Limousin cattle double-header.
---
ICL Consolidates its Position in China's Potash Market
ICL has consolidated its position in China's Potash market with contracts for 1.1 million metric tons in 2015 and agreements with Chinese customers include options for an additional 100,000 metric tons.
---
Student Support from Carrs Billington
Encouragement and support for seven students at Newton Rigg College has been given by agricultural suppliers Carrs Billington in the form of scholarships worth a total of £6,000.
---
November Date for Meat Expo China 2015
Messe Frankfurt extends its trade fair portfolio in China by organising Meat Expo China 2015 with the Circulation Industry Promotion Center, from 25th – 27th November 2015.
---
Grassland North Event Calling All Farmers!
Around £5million worth of the latest grassland management equipment will be on display and in action at what will be the second Grassland North event to be held at Newton Rigg College, Penrith on Wednesday 13th May.
---
JCB's Dan Does the Double at Engineering Awards Ceremony
Talented JCB apprentice Daniel Biggs is the toast of the company after scooping two top awards in a national competition.
---
Longtown Primestock Sale
The Cumberland & Dumfriesshire Farmers Mart plc had forward 11 prime cattle, 8 OTM cattle, 4,488 prime hoggs and 2,855 cast ewes & rams at their weekly sale at Longtown on Thursday 23rd April 2015.
---
Barley Plantings in Good Condition
Barley plantings throughout key European and Black Sea growing regions are reported to be in good condition aided by favourable weather and timely rainfall.
---
Barenbrug to Help Farmers Sharpen their Sward Skills
Barenbrug, one of the largest grass seed producers in the UK, is launching the Good Grass Guide, a handy, pocket sized booklet designed to help livestock farmers nationwide improve the quality of their pasture and grass swards
---
NSA Welsh Sheep 2015 Promises to be Very Special
NSA Welsh Sheep 2015 will be held at Kerry, near Newtown, on Tuesday 19th May and promises to be a very special and informative day out.
---
Have You Ever Seen a Farmer on a Bike?...
…Probably not until Tuesday April 21, when four of them got on their bikes to launch a brand new initiative encouraging people to cycle to this year's Suffolk Show.
---
Pennine Way Celebrates Golden Anniversary
April 24th will be a special date in the calendar of thousands of walkers countrywide as it marks the day the Pennine Way was officially opened in the Yorkshire Dales National Park 50 years ago.
---
UK's Largest Organic Alpaca Herd Up For Auction
What is believed to be the UK's only commercially-sized herd of certified organic alpacas is set to be auctioned at Harrison & Hetherington's Borderway Mart in Carlisle, on Monday 4th May.
---
Visitors Gear Up for Cutting-Edge Grassland UK Event
Visitors and exhibitors are gearing up for next month's Grassland UK event, with grass growth now flying in the warm spring weather.
---
Arla and Dairy Pro Announce Training Collaboration
Professional development register Dairy Pro has reached a ground-breaking agreement with the UK's largest dairy company, farmer-owned cooperative Arla.
---
Make Sure Great British Beef Gets Your Vote
Whether it is steak, roast or mince, beef is as popular as ever according to a new YouGov poll, carried out ahead of this year's Great British Beef Week.
---
Walkers Walk On with another Store Cattle Champion
The Walker family, from Brennand Farm in Dunsop Bridge, continued its domination of the store cattle show arena at Skipton Auction Mart when presenting yet another champion.
---
Canadian Dairy XPO to Move to April
After 3 years of exponential growth, the popular Canadian Dairy XPO looks forward, embracing phase-two of their strategic operating plan. The confirmed and scheduled 2016 XPO dates will be 6th-7th April 2016, as opposed to the first week of February annually.
---
Cogent Supershot Reaches New Milestone
Cogent Breeding's elite selection of sexed ExelGen sires has risen to a new level with the introduction of world-leading genomic sire, Cogent Supershot.
---
Scottish Beef Scheme Shows Value in Coupled Support
NFU Scotland has welcomed the Scottish Government's announcement that the last payments to be made under the current Scottish Beef Scheme will start arriving in beef farmers' bank accounts from Wednesday 15 April.
---
Enhanced Folding Technology on Krone Tedders
Lowering those 8 rotors dependably into work also in extremely sloping terrain is now warranted and a standard feature of the Krone KW 8.82/8 tedders.
---
Seeking Landscape Guardians
For the third year running the North Pennines Area of Outstanding Natural Beauty Partnership is looking to publically recognise the work of someone whose dedication to conserving the special qualities of this unique landscape goes 'above and beyond'.
---
Hilltara Tops Holstein Bull and Heifer Trade at Moira
The Bangor-based Hilltara herd led the bidding in both the male and female sections at Holstein NI's monthly show and sale, hosted by Taaffe Auctions at the Pedigree Sales Arena in Moira.
---
Asian purchases lift UK monthly wheat exports
The pace of shipments still remains well below the level needed to avoid a heavy build-up in stocks.
---
New Guidance to Stop Fraudsters Targeting Farmers
With over 40% of all businesses in the UK experiencing fraud last year, Lloyds Bank has published a new guide on the issue and is urging farmers to be especially careful now that the busy season is underway.
---
Longtown Primestock Sale
The Cumberland & Dumfriesshire Farmers Mart plc had forward 15 prime cattle, 1 young bull, 8 OTM cattle, 51 spring lambs, 5,779 prime hoggs and 3,341 cast ewes & rams at their weekly sale at Longtown on Thursday 16th April 2015.
---
Changes at the Top for Devon County Show
As two stalwarts of the Devon County Agricultural Association bow out after many years of distinguished service.
---
New Kuhn Min-Till Drill Offers Faster Drilling Speeds
Kuhn Farm Machinery will be using this year's Cereals event to officially launch a new 6-metre minimum tillage drill that is capable of being pulled by a 200 hp tractor and drilling accurately at forward working speeds up to 17km/h.
---
Future of Biofuels in MEPs' Hands
The NFU is urging UK MEPs to reject a draft law limiting the amount of crops involved in biofuel production which is to be presented to the European Parliament at the end of the month.
---
[more]
---
Asda Sells New Zealand Lamb Labelled as British
Leading retailer, Asda has apologised after selling imported lamb in a Scottish Borders store incorrectly labelled as being born, bred and slaughtered in the UK.
---
New Apprenticeships put Employers at the Forefront
The forestry, arboriculture, horticulture and landscape industries are set to benefit from new apprenticeships designed to supply companies with new high quality talent.
---
Water Supplies to Dwindle in Parts of the World by 2050
By 2050 water supplies in parts of the world will have dwindled threatening food security and livelihoods, better policies and more investment is needed, including adaptation of agriculture to climate change.
---
Newbirks Herd Bags Another Craven Dairy Sale Title
The Lawson family's Newbirks pedigree Holstein herd clinched its second Craven Dairy Auction championship of 2015 at the opening April show and sale.
---
Farmers Warned Not to Hang On to Last Year's Lambs
Farmers are encouraged to get their old season lambs away quickly to avoid losing out financially, says the National Sheep Association.
---
Cattle and Sheep is Optimum Upland Farming System
A study carried out over a 10-year period by ecologists has shown that grazing a mixture of sheep and cattle, at low intensity, is the best approach for maintaining biodiversity in the British uplands.
---
Exciting Developments at Syngenta to feature at Cereals 2015
New high-yielding varieties, a next generation seed treatment, plus black-grass management plots will feature on the Syngenta stand at Cereals 2015.
---
Ice Pigging Technology Offers Significant Savings
New analysis published by the Carbon Trust quantifies the benefits of introducing 'ice pigging', an innovative way of cleaning pipework using ice slurries, into commercial dairies to improve profitability and reduce environmental impact.
---
Reduced Farm Investment Could Trigger Big Tax Shock
Farmers face considerable uncertainty when planning investment in equipment over the coming years, as likely changes to Capital Allowances could trigger a sharp jump in tax despite reduced profits.
---
Sharing Knowledge the Key for Beef Expo
A snapshot of technology and the benefits which can be derived from it, will be highlighted in a series of seminars taking place at the National Beef Association Beef Expo.
---
Diagnostics Confirm Continuing Leptospirosis Threat
Leptospirosis remains a common threat to dairy and beef herds in Britain, according to extensive new data collected over the last 18 months.
---
New Holland Launches New Materials Handling Kit
Several new materials handling machines from New Holland's construction equipment range will debut at the upcoming Farm Handling Experience event, at Stoneleigh Park on 22nd and 23rd April 2015.
---
Time For a Farm Rent Revolution
The Tenant Farmers Association has said the time has come for landlords to expect to see reductions in farm rents particularly for farm tenancies regulated by the Agricultural Holdings Act 1986.
---
Farmers Advised to Drive Red Diesel Savings into Grass Care
Barenbrug UK, a leading provider of agricultural grass and forage seed mixtures, is heading to Grassland UK 2015 in May with a strong message for livestock farmers.
---
St David's Poultry Team Opens New Veterinary Practice
St David's Poultry Team Ltd is opening a new veterinary practice in Gloucestershire. The new Cotswolds branch will provide commercial poultry producers with a group of dedicated poultry vets.
---
Vegetable Grower Specifies Mitas Row-Crop Tyres
Cornwall's leading vegetable grower specifies Mitas row-crop tyres on new Claas tractor fleet.
---
New Holland Impress at the Agrotech 2015 Fair
The last weekend of March saw an impressive exhibition of technologically advanced agricultural machinery at the 21st Agrotech International Fair of Agricultural Technology in Kielce.
---
Cogent Strengthens Its Reputation for High Conformation Sires
Cogent's reputation as a source of the highest calibre sires has been enhanced as the April genetic indexes are published by both DairyCo and Holstein UK.
---
British Crop Production Council Congress 2015
Following two very successful years, the "BCPC Congress – EU Regulatory Affairs" will again be taking place at the Hilton Metropole, Brighton, UK on 6-7 October 2015.
---
Longtown Primestock Sale
The Cumberland & Dumfriesshire Farmers Mart plc had forward 16 prime cattle, 1 young bull, 5 OTM cattle, 11 spring lambs, 5,726 prime hoggs and 2,295 cast ewes & rams at their weekly sale at Longtown on Thursday 9th April 2015.
---
John Deere Technicians Graduate in Style
A total of 28 young service technicians have graduated from the latest John deere Ag Tech, Parts Tech and Turf Tech advanced apprenticeship programme's, run by national training provider Babcock.
---
30 Years of EU Milk Quotas Come to an End
As EU milk quotas came to an end in March, NFU dairy board chairman Rob Harrison has urged all countries to act responsibly and collectively in order to manage future volatility.
---
Claas Launch New Disco Max Cut Mower Range
Claas has launched a complete new range of 19 mounted and trailed Disco Contour Disc mowers, ranging in working width from 2.60m up to 9.10m, all of which incorporate the revolutionary new Claas Max Cut disc mower bed.
---
Germinal Seeds Helping to Conserve the Small Blue Butterfly
An ambitious wildlife conservation project to reinstate the UK's smallest butterfly back onto the western coast of Scotland has been launched by the Ayrshire Sustainability Group.
---
Croft House Grant Scheme Rates Must Rise
NFU Scotland has called for grant rates available to build or renovate croft houses to be raised to a realistic economic level.
---
Lakeland Dairies Suppliers Embrace SoilSmart Programme
Lakeland Dairies recently held three well attended SoilSmart demos which were kindly hosted by Clive Reed, Co. Monaghan, Raymond Scott, Co. Cavan and Jimmy Maloney, Co. Westmeath.
---
Nokian Tyres and Valtra Set the New World Record for Tractors
The new world record for fastest tractor was achieved when Nokian Tyres and Valtra combined their northern expertise.
---
Sugar's Sharp Slide Helps FAO Food Price Index Drop Again
The FAO Food Price Index continued to decline in March, dropping 1.5 percent from February and 18.7 percent (40 points) below its level a year earlier.
---
Kircubbin Farmer Runs Flying Herd in Scotland
Rachel Martin reports from a Volac NI discussion group visit to the Scottish farm of the Mitchell family from Co Down.
---
George McRobbie appointed Forestry Commissioner
Her Majesty the Queen, on the advice of Scottish Ministers, has approved the appointment of George McRobbie as Forestry Commissioner for Scotland and the timber trade.
---
Protect Newborn Lambs by Keeping Your Dog on a Lead
Dogs chasing and attacking sheep is causing a major animal welfare problem on UK sheep farms, says the National Sheep Association, and no more so than at this time of year when ewes are heavily pregnant or have young lambs at foot.
---
Krone to Launch Nostalgic Edition Forage Wagon
For this year's Agritechnica in November, Krone's marketing experts came up with a special idea after 20 years Krone will launch a strictly limited edition of the ZX 450 GD Forage wagon.
---
Longtown Primestock
The Cumberland & Dumfriesshire Farmers Mart plc had forward 7 prime cattle, 6 OTM cattle, 4,951 prime hoggs and 2,940 cast ewes & rams at their weekly sale at Longtown on Thursday 2nd April 2015.
---
Will Historic England be Champion of Heritage Protection
The CLA has called on Historic England to be a more effective champion of heritage protection than previous Government heritage organisations.
---
Safe Use of Aluminium Phosphide for Vertebrate Pest Control
Lantra Awards is pleased to announce the release of the Level 2 Award in The Safe Use of Aluminium Phosphide for Vertebrate Pest Control.
---
English Premier Angus Bulls Top at 3,000gns
Aberdeen-Angus trade topped at 3,000gns on two occasions on Saturday 28th March in Newark for the English Premier Show and Sale.
---
Magnum Continues to Surf the Wave of Success
Case IH Magnum 38 80 CVX tractor receives third award in a row / Following the awards at EIMA 2014 and SIMA 2015, technological advancements are honoured at AGROTECH now.
---
Thomas Boothman Dominates Ewes with Lambs at Foot Sale
Linton's Thomas Boothman was again the standout performer at Skipton Auction Mart's opening early Spring show of ewes with lambs at foot.
---
BBC Countryfile at Newton Rigg College
Newton Rigg College will be in the TV spotlight following a day's filming with one of BBC's most popular programmes, Countryfile.
---
New Championship Show Promises Record Poultry Entries
Poultry entries are likely to reach record levels at this year's Royal Bath & West Show, with the launch of the Poultry Club's inaugural Summer National Show.
---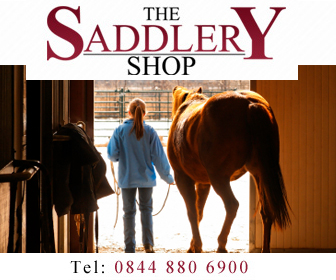 ---

Stackyard News
home | agri-services | pedigree pen | news | dairy | beef | machinery | property | organisations | site map