Stackyard News - March 2015
Agricultural, Environmental, Countryside and Farming News from the UK and beyond.
Sheep Auction Sales Grow for Fourth Year Running
Livestock auction marts sheep sales continued to go from strength to strength in 2014.
---
Ryan's Love of Gamekeeping Leads to Award
Following in the family game-keeping tradition has led a Newton Rigg College student to success in being selected for a prestigious award.
---
Case IH Quadtrac 620 Ideal for Filling Bunker Silos
Case IH introduces new range of operations for 'XXL tractors' extending the range of operations for Quadtrac in contracting and large farming businesses.
---
Cogent Supershot Continues to Exceed Expectations
Cogent Supershot has been in the limelight since he topped worldwide charts and now, with his first progeny hitting the ground across the globe, the excitement has reached a new high.
---
New Anti-Inflammatory Cattle Pour-On a World First
It's now easier for farmers to administer a proven non-steroidal anti-inflammatory drug to their cattle, thanks to the launch of an innovative new product that can be absorbed through the skin.
---
NFU Scotland Welcomes Beef Efficiency Scheme Announcement
Plans on how Scotland's crucial beef sector can be driven to new levels of efficiency and competitiveness have been welcomed by NFU Scotland.
---
Farm Africa Staff take up new Africa-UK Agricultural Scholarships
Farm Africa has entered into a new relationship with the Marshal Papworth Fund which will see African development workers undertaking an intensive short course in sustainable agriculture at a leading UK agricultural college.
---
Ayrshire Dunlop Cheese Wins Protected Status
Traditional Ayrshire Dunlop joins the pasty and the pork pie as it gains Protected Geographical Indication status.
---
Land Prices Buoyant at First Sale of 2015
At their first land sale of 2015, H&H Land & Property have demonstrated that land values are continuing to rise and that farmers are still keen to add to their holdings, and that land is definitely a place for investors to put their money.
---
Neospora Incidence Increases Significantly
The parasite-based disease Neospora caninum has been added to Cattle Health Certification Standards following evidence of rising levels of infection in the UK and Ireland.
---
Shopper Confusion about Animal Medicines Increases
In a sign that the horsemeat scandal continues to affect consumer sentiment around food quality and safety, new consumer research published by the National Office of Animal Health suggests that shoppers are more confused than ever about animal medicines.
---
Government Subsidy to Help Provide Rural Broadband
Rural businesses have welcomed the Government's confirmation that subsidies will be made available to install broadband in the hardest-to-reach rural communities and businesses.
---
Longtown Primestock Sale
The Cumberland & Dumfriesshire Farmers Mart plc had forward 16 prime cattle, 2 young bulls, 12 OTM cattle, 8,203 prime hoggs and 3,434 cast ewes & rams at their weekly sale at Longtown on Thursday 26th March 2015.
---
Ewe Hogg Show and Sale to Feature at NSA Highlandsheep
A multi-breed show and sale of pairs of breeding ewe hoggs is to feature at this year's NSA Highland Sheep 2015 to be held at Fearn Farm, on Tuesday, June 9.
---
Dairy Cattle Prices Strengthen at Skipton
More promising signs than seen of late were in evidence at Skipton Auction Mart's main March Craven Dairy Auction, with certain stamps of milkers making strong money.
---
Fodder Beet Trial Data Show Benefits of Top Varieties
The latest UK fodder beet trial data shows the improved benefits of more recently introduced varieties.
---
NI Suckler Beef Farmer Co-Researchers Wanted!
AgriSearch is seeking farmers interested in becoming involved as co-researchers in partnership with AFBI on a project co-funded by the DARD Research Challenge Fund.
---
Specialist Advice on Hand for Farming & Agricultural Businesses
The independent firm of Thomas Westcott, chartered accountants, which has 13 offices across Devon, has recruited experienced farming consultant Sally Nicholls to join its Agricultural team.
---
Hats the Way to do it for Yorkshire's Three Peaks
Walkers are being challenged to reach the peak of silliness by climbing Pen-y-Ghent, Whernside or Ingleborough wearing an off-the-wall hat.
---
Poor Demand for Simmentals at Dungannon
Simmental bulls reached a ceiling of 3,000gns twice at the Northern Ireland Club's spring show and sale on Friday 20th March, hosted by Dungannon Farmers' Mart.
---
2015 – A Farmers' Budget?
Sarah Dodds, Head of the Agricultural Sector at MHA MacIntyre Hudson had the following comments regarding how this year's budget will affect farmers.
---
Holstein Heifers to 2,560gns at Moira
Pedigree black and white heifers reached a ceiling of 2,560gns at Holstein NI's March show and sale, hosted by Taaffe Auctions at the Pedigree Sales Arena, Moira.
---
Glyphosate is Not a Human Health Risk
Nick von Westenholz, CEO of the Crop Protection Association said: "It's extremely surprising that the International Agency for Research on Cancer has apparently disregarded a substantial body of scientific evidence supporting the conclusion that glyphosate is not a human health risk.
---
Red Meat "Vital" to a Balanced Diet
Meat from grass-fed cattle and sheep can have up to 10 times more long-chain omega-3 fatty acids than meat from animals reared on non-pasture sources, a group of MPs has been told.
---
EC and EIB Facilitate Access to Credit for Farmers
The European Commission and the European Investment Bank have presented a model guarantee instrument for agriculture.
---
Carbon Emissions from Forests Down 25%
Total carbon emissions from forests decreased by more than 25 percent between 2001 and 2015, mainly due to a slowdown in global deforestation rates, according to new estimates published by the UN Food and Agriculture Organization.
---
Cough Free Herd Impresses
"Not a cough was heard as we walked through the cattle," was the key comment from clients of Lisburn Veterinary Clinic visiting the award winning dairy herd of Mervyn McRoberts at Ballinderry.
---
Banks Must Work Collaboratively with Farmers
UK food and farming has huge potential to be more competitive on a global scale. But that can only happen with strong collaboration between the banks, the farming industry and government.
---
Ballylinney Beef Shorthorns Breaks Auction Breed Records
Harrison & Hetherington was privileged to offer for sale a portion of the Ballylinney herd of Pedigree Beef Shorthorns on Saturday 14th May, when breed records were smashed.
---
Basic Payment Scheme 2015 Claims Revert to Paper
It has just been announced by the Rural Payment Agency that the online Rural Payments system will now not be used for any Basic Payment Scheme 2015 claims, and that paper forms will be used in its place.
---
NSA Takes Action to Discourage Release of Lynx
Following the announcement of plans to release lynx into the UK countryside, the National Sheep Association has contacted Natural England and a leading UK peer to voice its opposition.
---
Glaslough Miss Petra Retains Holstein Show Title
A dream cow with a tremendous udder was how English judge Mick Gould described Glaslough Miss Petra EX93 2E, winner of the Irish National Holstein Show's supreme and exhibitor-bred championships for the second successive year.
---
Longtown Primestock
The largest show in years of 8,228 prime hoggs were forward at Longtown Auction Mart and averaged a very healthy 202.9p per kilo.
---
Dairy Sale To Offer UK's Top Organic Brown Swiss Genetics
Dairy farmers are being offered the rare opportunity to buy some of the very best organic Brown Swiss genetics in the UK at a major on-farm sale.
---
Coexistence of GM and Non-GM Products is Possible
Freedom of choice between genetically modified and non-GM products is a central goal of the EU's Common Agricultural Policy. It is essentially based on the principle of coexistence.
---
New Auction Record in Fantastic Rearing Calf Show at Skipton
In a fantastic show of rearing calves Phillip Summers set a new auction record, selling his champion for £710 at Skipton Auction Mart.
---
Mereside Jester Joins Cogent
Limousin bull Mereside Jester, bred by RM Hazard & Sons, has joined the leading UK semen company Cogent.
---
New JCB Agri Shovels Scoop Up Loads More Grain
A bigger range of JCB AGRI attachments resulting from a more refined design process and use of new materials will help operators get the best performance from their JCB loading and handling machines.
---
CPA Sets Out Policy Priorities for the Next Government
The Crop Protection Association has outlined its policy priorities for the next government, as it publishes a mini-manifesto ahead of the 2015 General Election.
---
Beware Inheritance Tax Risk on Solar Developments
Farmers with solar panels on their land should consider taking out life insurance to cover the potential Inheritance Tax liability, a leading farm accountant has warned.
---
Kuhn Introduce Two New Pasture Toppers
Kuhn Farm Machinery has extended its range of multipurpose agricultural shredders with the introduction of two new models: the BP 10 and BP 100.
---
Record Number of Apprentices Enter Food and Farming
Record numbers of young people are looking to forge a career in the UK's flourishing food and farming sector, with more than 36,000 applications for apprenticeships this year – a nine fold increase since 2010.
---
NBA Concludes Plain English Animal Health Campaign
In this the fourth and final guide being published, by The National Beef Association to help farmers protect the Health of their Herd, we look to the future.
---
Keeping Plant Pests and Diseases at Bay
How to prevent insects, bacteria, viruses and weeds from infesting fruit, vegetable and other plant and food consignments and then spreading across the world is the focus of a four-day gathering of international experts.
---
Ewe Colostrum No Better than Whey Based Alternative
Surplus lambs fed a colostrum alternative made from whey protein concentrate went on to match the performance of those fed ewe colostrum for the first 24 hours of life.
---
Ellie's Chillingham Wild Cattle Challenge
Ellie Crossley has just taken on what is most probably one of the UK's potentially most hazardous jobs – Warden of the Chillingham Wild Cattle.
---
Big Boost Beckons for Britain's Uplands
A pioneering partnership is being launched to care for some of England's most beautiful and vulnerable high ground.
---
[more]
---
Small Decline in TB in 2014 Not Acceptable
The small decline in the number of new herds affected by bovine TB in 2014 is not good enough and reinforces the need to implement the government's TB eradication strategy for England in full.
---
Launch of Drive to Make Greener Farming More Profitable
Upland farmers, environmental bodies and agencies have joined together to call for action to support the economic viability of low-intensity farming methods that are more environmentally friendly.
---
Future of Dairy Industry in Kintyre, Gigha and Bute in Doubt
Dairy farmers from Argyll and the Islands have met with Scottish Secretary of State Alistair Carmichael MP in a bid to secure further political support to secure the future of region's important dairy industry.
---
Kongskilde is Here to Stay
Kongskilde Industries A/S, one of the leading manufacturers of agricultural solutions, has launched an ambitious One Brand Strategy.
---
Harrison and Hetherington Group Lowers Borrowing
The H&H Group, demonstrates continued strengthening of its position in a competitive market place as it announces its six months results to the end of December 2014 showing Market Share, Profits and Assets Rising while Group Borrowing Lowers.
---
Longtown Primestock Sale
The Cumberland & Dumfriesshire Farmers Mart plc had forward 25 prime cattle, 1 young bull, 21 OTM cattle, 6,672 prime hoggs and 3,600 cast ewes & rams at their weekly sale at Longtown on Thursday 12th March 2015.
---
Former Show Director to Judge the Champion of Champions
Brian Rogerson is well known in farming circles as Chairman of Hexham Auction Mart, but he'll be applying his keen eye for quality livestock at this year's Northumberland County Show as Judge of the Champion of Champions.
---
Farming with Dyslexia Campaign Gathers Pace
NFU Scotland's Farming with Dyslexia Parliamentary Reception, held in the Scottish Parliament on Tuesday 10 March, saw more than 60 farmers, stakeholders and politicians gathering to discuss dyslexia within the agricultural community.
---
Window of Opportunity Now Open for Water Capital Grants 2015
Carlisle based H&H Land and Property have announced that the window for the submission of applications for this year's Countryside Stewardship Water Capital Grants is open between 2nd March and 30th April 2015.
---
FastBale Gets Machine of the Year Award at SIMA 2015
Vicon's revolutionary non-stop round baler wrapper combination, FastBale, has been voted the winner of the Machine of the Year award in the balers category at the 2015 SIMA Show.
---
New Report Touts Agrocorridors as Economic Driver
FAO highlights ways large-scale development plans can foster inclusive, sustainable and transformative rural growth.
---
Holstein UK's 2014 All Britain Award Winners Announced
Holstein UK announces the winners of its coveted All Britain Awards on Saturday 7 March at the All Britain Awards presentation dinner and dance in Carlisle, held in conjunction with the UK Dairy Expo.
---
Forthcoming Great Yorkshire Show Leader Announced
The man who will lead the Great Yorkshire Show and Countryside Live into the next decade has been announced. Charles Mills, who farms near York, will succeed Bill Cowling as Honorary Show Director, at the close of this year's Great Yorkshire on Thursday 16 July.
---
Have You a Voice and the Skills to Pick up a Gavel?
Harrison and Hetherington are offering a training programme for budding Auctioneer's to join their developing team.
---
Calvert Craven Dairy Auction Coup
Teesside couple send out both champion and reserve dairy cows as herd dispersal begins.
---
RIDBA Reveals 2015 FAB Shortlist
Countryside buildings shortlisted for the 2015 Farm and Agricultural Buildings awards have been announced by RIDBA.
---
RIDBA Reveals 2015 FAB Shortlist
Countryside buildings shortlisted for the 2015 Farm and Agricultural Buildings awards have been announced by RIDBA.
---
Zetor Innovates and Expands the Major
Zetor Tractors a.s. is expanding its Major model series. The reported newcomers are the Major 60 with an engine power of 61 horsepower, and Major 80 with an engine power of 75 horsepower.
---
Charolais in High Demand at Dungannon
Charolais bulls peaked at 5,400gns achieved a 91% clearance and an average of £3,067 for the 29 entries sold at the breed's Northern Ireland club sale in Dungannon on Friday 6 February 2015.
---
Payment Scheme Advice for Yorkshire Dales Farmers
Farmers in the Yorkshire Dales are being invited to meetings to learn about a new way to claim EU subsidies.
---
Countryside Productivity Scheme Now Open
Thanks to £5 million worth of government funding, farmers can now access the best new technology to keep the UK farming industry at the forefront of innovation, Farming Minister George Eustice has announced.
---
NSA Member Rewarded for Recruitment Effort
An NSA member who encouraged his workman to sign up and join the organisation has been rewarded for his recruitment efforts with a brand new Shearwell EID stick reader kit.
---
Dairy Expo Confirms its Place as Key Dairy Show
Breaking records across the board and attracting a phenomenal 400 livestock entries and in the region of 7000 visitors in this its fourth year, Borderway UK Dairy Expo reinforced its position as the leading spring showcase for the dairy industry.
---
Champion Holstein Bull Secures 3,500gns at Kilrea
Trade for pedigree black and white bulls reached a ceiling of 3,500gns at Holstein NI's March show and sale, hosted by HA McIlrath and Sons Ltd at Kilrea Mart.
---
Grassland UK Tickets in Strong Demand
Tickets for this year's Grassland UK which takes place adjacent to the Royal Bath & West Showground on Thursday 7th May are now on sale.
---
North Pennines Smallholders – As Busy as Bees!
Smallholders throughout the North Pennines are being encouraged to attend a meeting where they can learn more about hay meadow management, gardening for bumblebees and other useful skills.
---
Synbreed Project Bridges the Gap Between Animals and Plants
From healthier cattle to corn that is better adapted to climate change, the Synbreed project has made major breakthroughs in animal and plant breeding.
---
Community Matters, Say New Young Farmers' Club Leaders
Putting Young Farmers' Clubs firmly at the heart of their local communities is the goal of the new top team at the National Federation of Young Farmers' Clubs in a bid to fortify the 80-year old organisation.
---
New Ingredients Prove Game-changing in Pesticide Markets
Escalating demand for food from a burgeoning world population is accelerating the development of the pesticides market in North America and Western Europe.
---
Planning Rethink on House Building in National Park
A new round of public consultation is being launched by the Yorkshire Dales National Park Authority to find easier ways to get more homes built.
---
FAO Food Price Index Declined Further in February
The FAO Food Price Index declined to a 55-month low in February, dropping 1.0 percent from January and 14 percent below its level a year earlier.
---
Case IH Presented the First 2015 Innovations at SIMA
Framed by SIMA 2015 and Agritechnica, the United Nations International Year of Soils offers excellent opportunities to present Case IH's well-filled pipeline of innovative agricultural engineering solutions to media, dealers, and end-customers.
---
More than a Million Trees to be Planted in Menstrie Glen
One of the UK's largest woodland creation schemes in recent years will see 1.3 million trees being planted on a site above Menstrie, within the Ochil Hills on the border of Stirling, Clackmannanshire and Perthshire.
---
Longtown Primestock Sale
The Cumberland & Dumfriesshire Farmers Mart plc had forward 8 prime cattle, 1 young bull, 7 OTM cattle, 6,178 prime hoggs and 4,272 cast ewes & rams at their weekly sale at Longtown on Thursday 5th March 2015.
---
Landlords Challenged to Better Practice
The Tenant Farmers Association's National Chairman, Stephen Wyrill has challenged agricultural landlords to better practice in their relationships with farm tenants.
---
New Strategy for Scottish Land-based Education & Training
SRUC is leading a consultation by Scottish colleges of over 9000 businesses and organisations to understand how the delivery of land-based education and training could change to meet industry demand.
---
Premier Poultry Show Opener Imminent
Skipton Auction Mart is this year staging a total of three Craven Feather Auctions Premier Poultry shows and sales of pure-bred poultry & waterfowl.
---
New Chairman of Krone Advisory Board
At a recent meeting of the Advisory Board, Philip Freiherr von dem Bussche became its newest member.
---
Asda launches Aberdeen-Angus Beef Range
In a further move to strengthen the quality offering in its fresh beef range leading retailer Asda is introducing Aberdeen-Angus sired beef to its Extra Special beef range in stores across the UK.
---
Four New AHDB Board Members Appointed
The Government has appointed four new members to the Board of the Agriculture and Horticulture Development Board with effect from 1 April 2015.
---
Plants Detect Bacterial Endotoxin Similar To Animals
Similar to humans and animals, plants possess an innate immune system that protects them from invading pathogens.
---
Effort to Change Childrens Perception of Agriculture
A lack of interest in a career in farming and food supply has prompted two of the industry's major youth organisations to join forces to help promote the opportunities available for young people.
---
On-Farm Demonstration of Anaerobic Digestion Systems
H&H Land and Property, in association with AWS Power and Clydesdale Bank, is hosting a farm educational tour on March 26th with Anaerobic Digestion as the focus.
---
Waste-Biogas More Effective than Crop-Biogas
Waste-biogas is at least ten times more effective than crop-biogas at reducing greenhouse gas emissions.
---
Valtra's New T Series wins Machine of the Year
The brand new Valtra T Series was selected the winner of the Machine of the Year award in the 180-280hp category at the SIMA Show 2015.
---
Chafer Grub Control Solutions for Grassland
Bio injection specialist contractor and machinery manufacturer Target Set Technology Ltd, provides unique grassland contracting service.
---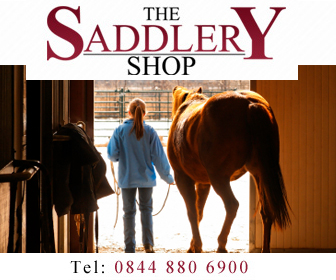 ---

Stackyard News
home | agri-services | pedigree pen | news | dairy | beef | machinery | property | organisations | site map