Stackyard News - February 2015
Agricultural, Environmental, Countryside and Farming News from the UK and beyond.
FarmWizard Founder Announces New Owners
The world's first cloud based livestock management system FarmWizard, which integrates a range of data sources to provide a simple user platform for the farmer in the beef, dairy and sheep sectors, has joined with Wheatsheaf Investments.
---
Funding for Farmers to Support Productivity
Next week sees the start of March and most probably the opening of the window for the new 2015 Countryside Productivity Scheme.
---
New Light Shed on Microbial Battleground
The soil around roots of plants such as barley – one of our most important crops - is a battleground where only certain bacteria can survive, suggests evidence gathered by a Scottish and German research team.
---
Bio Injection Contractor Solves Grower Problems
Bio injection specialist contractor and machinery manufacturer Target Set Technology Ltd provides a unique contracting service. The company also offers growers the opportunity to purchase their own injection machines.
---
Learn From The Past
Learn from the past to stop unintended consequences of environmental stewardship schemes says the National Sheep Association and Tenant Farmers Association.
---
Longtown Primestock Sale
The Cumberland & Dumfriesshire Farmers Mart plc had forward 12 prime cattle, 5 young bulls, 11 OTM cattle, 5,026 prime hoggs and 3,965 cast ewes & rams at their weekly sale at Longtown on Thursday 26th February 2015.
---
Dairy Cow Drying Off Trial
Dairy cows dried off below the target condition score for calving of 2.5 to 3.0 often cannot regain enough condition over the eight weeks they are dry.
---
Gleaner S8 Combine Claims AE50 Award
The Gleaner Super Series of combine has added to its long list of industry accolades. Gleaner, the industry-leading transverse rotary combine brand from AGCO Corporation was awarded the AE50 New Product Award.
---
NOAH Support for Responsible Animal Medicine Use
The Noah Compendium of Data Sheets books have long been acknowledged as the go-to resource for prescribers of animal medicines, whether veterinary surgeons or SQPs.
---
NSA Highlights Cross-Compliance Penalties
The National Sheep Association was heartened to hear Phil Hogan, EU Commissioner for Agriculture and Rural Development, reiterate his calls for simplification of the CAP.
---
Second Prestigious Award for Magnum 380 CVX Series
Innovative Case IH Magnum 380 CVX tractor distinguished as "Machine of the Year 2015" at SIMA in Paris following the success at EIMA 2014.
---
NBA Beef Expo 2015 to host Future Beef Farmer Challenge
A unique contest is being launched to test the skills, knowledge and abilities of teams and individual young beef farmers at this year's National Beef Association Beef Expo.
---
Skipton Sheep EID Drop-In Day a Runaway Success
A sheep EID drop-in day at Skipton Auction Mart proved a runaway success, as farmers and their families from across the region turned out in their hundreds.
---
New Holland Launches New Compact Wheel Loader
New Holland presented the new "C Generation" compact wheel loaders at the SIMA 2015 agricultural equipment exhibition in Paris.
---
Case IH Magnum Rowtrac Outperforms
Combining the individual benefits of wheeled and tracked tractors, the new Case IH Magnum Rowtrac outperforms both by delivering a combination of advantages in terms of manoeuvrability, traction, and effective soil protection.
---
Crosse & Blackwell Signs Up To Farming Charter
Crosse & Blackwell Best of British has become the first Fast Moving Consumer Goods brand to sign up to the National Farmers' Union Back British Farming Charter.
---
NFU Highlights Food Importance Ahead of Election
The "Great British Food Gets My Vote" campaign, to be launched at the NFU's annual conference, will urge politicians to back British farming in their manifesto, and ask the British public to continue buying British food and supporting British farming.
---
New Trailed Precision Seedbed Cultivator Germinator Pro
At SIMA 2015 Kongskilde Industries A/S introduces a new series of trailed precision seedbed cultivators with working widths from 5.40 - 7.90m and a transport width of 3.0m.
---
Challenge to Sell More Lamb
Getting more lamb onto the supermarket shelves emerged as the main thrust of the NSA Cymru Wales AGM, which had taken 'Taking the industry forward', as its theme.
---
NFU Scotland Warns Don't Let BVD Status Slip
NFU Scotland is reminding around 1,300 farmers, who have let their Bovine Viral Diarrhoea status slip, to get prepared and prioritise testing as the introduction of the next phase of the scheme draws closer.
---
Walker Family Steps Up for Craven Champions Day Coup
The Walker farming family from Brennand Farm, Dunsop Bridge, stole the show on Craven Champions Day at Skipton Auction Mart.
---
Safeguarding Your Herd When Introducing New Cattle
The National Beef Association is to publish a series of four guides on protecting the Health of the Herd, kicking off with potential issues when animals are imported.
---
Mountjoy Achieves Greatest Herd Genetic Improvement
Mountjoy Charolais herd has been recognised with the Harman Charolais Genetic Improvement Award 2015.
---
Increased Mycotoxin Risk from Silage Field Aftermath
UK dairy farmers are being advised to remove aftermath from silage fields or run the risk of a higher mycotoxin challenge in the conserved forage they make this year.
---
Charollais Index Updated to Reduce Days to Slaughter
Signet Breeding Services has produced a new breeding index to improve the growth rates and the speed of finishing Charollais-sired lambs.
---
Canadian Dairy XPO Grows and Parking Flows!
After 2 years of exponential growth and major parking congestion, the Canadian Dairy XPO was under pressure to address and solve the parking issue for 2015.
---
Ulster Thanks British Blue Cattle Society Secretary
John Fleming, a good friend of British Blue breeders in Northern Ireland recently retired after 16 successful years at the helm of the British Blue Cattle Society.
---
Longtown Primestock Sale
The Cumberland & Dumfriesshire Farmers Mart plc had forward 20 prime cattle, 20 OTM cattle, 5,899 prime hoggs and 4,050 cast ewes & rams at their weekly sale at Longtown on Thursday 19th February 2015.
---
Stirling Charolais Meet Solid Commercial Demand
Charolais bulls met a flying trade driven throughout by the commercial sector in Stirling on Tuesday 17 February at the breed's official spring sale.
---
John Bell Top Dog Again at Skipton
North Yorkshire's John Bell rung up yet another top price success at Skipton's opening 2015 working sheep dogs sale with an outstanding young black and white bitch that sold for 4,500gns.
---
Stirling Simmental Averages Fall Again
A mainly commercial trade for Simmental Bulls at Stirling on Monday 16th February saw averages fall £303 on the year for 10 more bulls sold to level at £4,964.
---
Walby Farm Park is Farm Attraction of the Year
Farm and rural attractions from around the UK gathered in Milton Keynes this week for the annual National Farm Attractions Network conference and awards, celebrating the best in farm parks and countryside attractions.
---
28,000gns Haltcliffe Imperial leads Carlisle Limousins
Haltcliffe Imperial from Haltcliffe, Hesket New Market, Wigton made 28,000gns and topped the trade at the British Limousin Cattle Society's Spring Sale held on Saturday February 14th at Borderway Mart, Carlisle.
---
Ervie Hereford Bull Sale 2015
Moving the sale date from early May to Thursday 12th February certainly did not deter buyers at the Ervie Herefords Spring Bull Sale held annually at Mains of Airies farm near Stranraer.
---
Rare Breed Survival Trust 2015 Watchlist Released
In 2014 RBST was able to collect more data than ever before in order to compile the 2015 Watchlist. This means the data is becoming an increasingly accurate reflection of the situation facing our native breeds.
---
EU Needs to Foster Innovation in Food Production and Security
At the Economist 'Feeding the World Summit' in Amsterdam, Nick von Westenholz, has called for Europe to embrace the solutions that technology and innovation can provide in response to the global food security challenge.
---
Fertilizer Use to Surpass 200 Million Tonnes in 2018
Global fertilizer use is likely to rise above 200.5 million tonnes in 2018, 25 percent higher than recorded in 2008.
---
National Awards for UK's Top Animal Health Advisors
The UK's best new SQPs or Suitably Qualified Persons, have been named at a special ceremony in Birmingham during the annual AHDA.
---
Farmers Plan a Better Deal for The Northern Uplands
A new farmer led forum focusing on hill farming and the benefits it can provide is a step nearer.
---
Festive Beef Sales Increase
Increased demand for beef during the Christmas period led to year-on-year sales growth in both value and volume, according to AHDB/EBLEX analysis of the latest Kantar Worldpanel data.
---
Valpadana Full Range at Sima 2015
Valpadana has always been dedicated to machines for specialized crops and now presents a series of tractors with the highest added value available in the market of "compact" machines designed for vineyards, orchards, hay-making, greenhouse cultivations and even private and municipal ground care.
---
[more]
---
New Hedgecutter Extends Kuhn's Landscape Maintenance Range
Kuhn Farm Machinery has added a new hedge and grass cutter to its range of landscape maintenance equipment.
---
Food Enterprise Zones Created to Drive Growth
Eleven New Food Enterprise Zones that will unleash the entrepreneurial spirit of the countryside and food producers are to be created, the government announced on Thursday 12th February.
---
Bartlett Tree Expert Leads New Trailblazer 3 Apprenticeship
In 2014 the Government announced changes to the present Forestry Apprenticeship programme that is delivered by Colleges and training bodies.
---
Northern Ireland Young Farmers Upbeat on Milk
Despite weak prices and a lack of the government support available in other parts of the UK, farmers in Northern Ireland continue to invest in the dairy sector.
---
More Training in Dealing with Killer Asbestos Needed
Following a Health & Safety Executive investigation, magistrates fined an unscrupulous roofing contractor £10,000 for handling asbestos at a farm without the correct certification or training.
---
CNH Industrial Discusses Approach to Alternative Fuel
The Italian Consortium for Biogas is holding its premiere Biogas Italy event 12-13 February in Rimini.
---
Longtown Primestock Sale
The Cumberland & Dumfriesshire Farmers Mart plc had forward 7 prime cattle, 1 young bulls, 28 OTM cattle, 5,834 prime hoggs and 3,401 cast ewes & rams at their weekly sale at Longtown on Thursday 12th February 2015.
---
MEPs Call for Origin Labelling of Meat in Processed Foods
Meat used as an ingredient in processed foods, such as lasagne, should be labelled by country of origin as is already the case with bovine fresh meat, said MEPs on Wednesday 10th February.
---
Make Valentines Extra Special with Mutton
National Sheep Association is delighted to support a new 'Mutton Week' initiative by Salter and King Craft Butchers in Aldeburgh, Suffolk.
---
Crewlands Suffolks Endorse Volac Eco Feeder
"A super job," is how Co Londonderry sheep farmer Stephen Sufferin describes the Eco Feeder from Volac he uses for surplus lambs.
---
Satellite Broadband Geared Up to Close Rural Gap
The UK's largest satellite broadband provider has welcomed a report by MPs which condemns the "greatly unbalanced" allocation of broadband funding.
---
Senterprise Shine in Skipton Dairy and Calf Arenas
The Senterprise pedigree dairy herd of North Yorkshire father and son farmers Fred and Mark Houseman, produced the first prize newly calven heifer and show champion at Skipton Auction Mart's opening February Craven Dairy Auction.
---
Allan Bowie Elected 61st President of NFU Scotland
Fife farmer Allan Bowie has been elected the 61st President of NFU Scotland. Mr Bowie takes over one of the top jobs in Scottish agriculture from Borders farmer Nigel Miller, who steps down having served for four years.
---
Krone NIR Sensor Rated Good
The mobile Krone NIR sensor measures moisture levels in maize highly accurately, the latest test by the German DLG reveals.
---
Pregnant Women Must Avoid Animals Giving Birth
Pregnant women who come into close contact with sheep during lambing or other farm animals that are giving birth may risk their own health, and that of their unborn child, from infections that such animals can carry.
---
National Uplands Conference Announced
A three day conference drawing together the many different interests in the UK's uplands will take place at Newton Rigg College in May.
---
NFUS President Steps Down But Work Goes On
In his final address to NFU Scotland's AGM as President, Borders farmer Nigel Miller has called on the momentum established in 2014 to continue.
---
Welshpool Charolais Peak at 6,800gns
Charolais bulls met a brisk trade at Welshpool on Thursday 5 February peaking at 6,800gns with 24 bulls selling to an average of £3618.
---
Keeping Foot and Mouth Disease Under Control in the Balkans
The European Union and FAO have stepped up efforts to assist countries to prepare for any possible outbreaks of devastating foot-and-mouth disease in cattle, sheep and goats in the Balkans.
---
Maraiscote Idol Leads Stirling Limousins at 10,500gns
Maraiscote Idol from Ian Nimmo, Bogside Farm sold for 10,500gns and led the trade at the British Limousin Cattle Society sale at Stirling Market on Tuesday 3rd February.
---
Busy Silotite Stand at 2015 FTMTA Show
The Silotite stand at the busy FTMTA show in Punchestown, Co. Kildare attracted a lot of attention from livestock farmers and baled silage contractors.
---
Easier Access on Dales Way
Families and less mobile visitors can now enjoy even more of the Dales Way footpath as it wends its way through the Yorkshire Dales National Park.
---
Is Red Tractor the Right Vehicle to Promote Beef?
The National Beef Association is urging the Red Tractor Assurance scheme to reconsider its plans to increase how long an animal has to be on-farm to be assured.
---
Scottish Holstein Herd Takes Top Spot
NMR's top Holstein herd ranked on yield in its latest Annual Production Report is Dumfries-based producer Stuart Harvey. He runs his 278-cow herd, with brother John and mother Margaret, at Drum Farm near Beeswing.
---
Beef Shorthorns Meet Strong Commercial Demand
Beef Shorthorn bulls met a strong demand at the society's spring bull sale in Stirling on Tuesday 3 February selling to a top of 13,000gns.
---
Kuhn Updates Its Popular Fixed Chamber Round Baler
Kuhn Farm Machinery has launched a new version of its popular fixed chamber round baler, the FB 2135 MKII, with a range of new features designed at improving baling speed, quality and efficiency.
---
FAO Food Price Index Declines Again in January
The FAO Food Price Index continued to decline in January, averaging 182.7 points for the month, or 1.9 percent below its December 2014 level.
---
New Classes at Royal Bath & West Show
Livestock, equine and poultry shows must constantly evolve to keep pace with change in the industry – and this year's Royal Bath & West Show promises to be the most cutting-edge yet.
---
Longtown Primestock Sale
The Cumberland & Dumfriesshire Farmers Mart plc had forward 25 prime cattle, 2 young bulls, 21 OTM cattle, 4,760 prime hoggs and 3,432 cast ewes & rams at their weekly sale at Longtown on Thursday 5th February 2015.
---
First Rural & Farming Network Conference a Success
The Cumbria and North & East Lancashire Rural & Farming Network held its first Conference on Tuesday 3 February at Newton Rigg College near Penrith.
---
Students Under the Hammer Raise Over £2,000 for Charity
Students at Newton Rigg College have raised more than £2,000 in their charity auction held at Penrith Auction Mart.
---
Second FAB Awards Gear Up for Shortlist
New categories for the second FAB (Farm and Agricultural Buildings) awards organised by RIDBA have helped to attract a plethora of entries.
---
UK Dairy Co-operative Announces Record Sales Deal
The UK's leading organic milk supplier, OMSCo, has announced a new deal which doubles the amount of milk within its premium pool destined for dairy product sales to the US.
---
Countdown to Sheep EID Drop-In Day at CCM Skipton
There's an open invitation to farmers to attend a high profile sheep EID drop-in day to be staged at Skipton Auction Mart, on Wednesday, February 18.
---
Scottish Suckler Producer Secures Top Cattle Award
Winner of the Morrisons Beef Shorthorn Suckler Herd of the Year Award is Buccleuch Estate, Bowhill, Selkirkshire.
---
Act Now to Reduce Farm Tax Bills, Warns Old Mill
Farmers could face some large tax bills this year, at a time when cash flow and profit are under serious pressure, a leading farm accountant has warned.
---
Positive Day at NSA Central Region Winter Fair
The snow and terrible travel conditions did little to dent the enthusiasm of sheep farmers and allied industries at the NSA Central Region Winter Fair, held at Bakewell Market, Derbyshire.
---
Carrs Billington Announced as North Sheep Major Sponsor
Agricultural supplier Carrs Billington has been announced as the major sponsor for NSA North Sheep 2015, which is returning to Cumbria for the first time in more than five years.
---
Livestock Auctioneers Confident About the Future
More than nine out of ten livestock auctioneers expect overall trade to be better or the same during 2015 compared to last year, according to a survey conducted by the Livestock Auctioneers Association.
---
Good News for Woodland Owners
The news that it is the Forestry Commission's intention to bridge the "gap" in aid between the end of the English Woodland Grant Scheme and the commencement of the Countryside Stewardship is good news for woodland owners.
---
Exciting Time for NSA Next Generation Ambassadors
The National Sheep Association is delighted to announce the 12 young individuals selected from all over the UK for its 2015 Next Generation Ambassador Programme.
---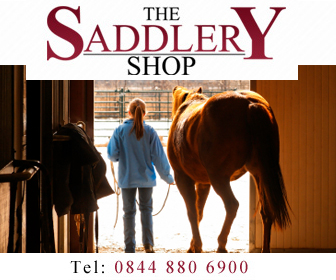 ---

Stackyard News
home | agri-services | pedigree pen | news | dairy | beef | machinery | property | organisations | site map