Stackyard News - January 2015
Agricultural, Environmental, Countryside and Farming News from the UK and beyond.
Vega - The Worlds Most Productive Cow
The world's most productive cow - A farm on Öland Sweden may have witnessed the most productive cow the world has ever seen.
---
Solway Recycling Introduce New Hay Savers
Save your hay, time and effort when feeding sheep or horses, inside or out, with the new 'Hay Savers' from Solway Recycling of Dumfries.
---
Booths take BFL Championship for the Fourth Time
Skipton Auction Mart's first registered sheep breed show and sale of 2015, the annual fixture for Blue Faced Leicester females, saw championship honours fall for an unprecedented fourth year in succession to the prolific Smearsett flock.
---
Monitoring Technology to be Incorporated in Ovalert
SCR Engineers Ltd have announced that SCR Cow Intelligence solutions for Heat and Health monitoring will be available in the CRV Ovalert program.
---
T6 Drives Off for Quick Round of Seed Drilling
Perched 200 feet up on the cliffs of the south Wales coast, overlooking some of the UK's most beautiful shoreline, Pennard Golf Club describes itself perfectly as the "links in the sky".
---
UK Sheep Farmer of the Year to host NSA Highland Sheep
UK Sheep Farmer of the Year, John Scott, is hosting an open day on his farm in June to promote the sheep industry in the Highlands and Islands.
---
Longtown Primestock Sale
The Cumberland & Dumfriesshire Farmers Mart plc had forward 19 cattle, 4,676 prime hoggs and 2,562 cast ewes & rams at their weekly sale at Longtown on Thursday 29th January 2015.
---
NBA Renews Demands for Agricultural Ombudsman
Poor beef prices in 2014 and this year's plunge in the price of milk have underlined the need for the Government to create an Agricultural Ombudsman to ensure that both food producers and the UK's food supply are protected.
---
First Honorary President of the NI Blue Cattle Club
Johnny Young from Ballynahinch, Co Down has become the first ever Honorary President of the Northern Ireland Blue Cattle Club.
---
Significant Expansion of AGCO Mobile Parts App
AGCO a worldwide manufacturer and distributor of agricultural equipment, has announced its AGCO Parts Books to Go™ mobile application program has significantly expanded AGCO's parts mobile app functionality.
---
Texel Society Supports Future of Sheep Farming
The British Texel Sheep Society is putting its weight firmly behind the future of British Sheep farming with support for the next generation of UK sheep farmers in 2015.
---
Driving Feed Efficiency in Finishing Beef Cattle
Feed is one of the main inputs of beef production and can amount to around 70 per cent of variable costs. Improving feed efficiency should therefore be a fundamental target for beef finishers.
---
New Director takes up post at Newton Rigg College
A self confessed "science geek" has joined Newton Rigg College in one of its most senior posts.
---
NFU President Visits Dairy-Crisis Hit School Farm
The President of the National Farmers Union has leant his support to a Midlands children's school farm that is under threat from the current crisis in the dairy industry.
---
TFA Backs MPs Call for Groceries Code Review
The Tenant Farmers Association has welcomed a report from the House of Commons Environment Food and Rural Affairs Select Committee which calls for an urgent review of the remit of the Groceries Code Adjudicator.
---
NSA Looking for Progressive Young Shepherds
At its biennial northern event, NSA North Sheep 2015, The National Sheep Association will, once again, be looking for the best young shepherd or shepherdess in the North.
---
Introducing the New Kuhn Compact Gyrorake
Kuhn Farm Machinery has added a new semi-mounted gyrorake to its range of hay and silage making equipment.
---
British Blues Top the Young Bull Averages
Skipton Auction Mart's latest fortnightly Wednesday store cattle fixture featured a special show of young bulls, when the quality on offer was clearly evidenced by a British Blue average of £1,027 per head.
---
Yorkshire Dales Meat Company marks Farmhouse Breakfast Week
Yorkshire Dales Meat Company has revealed that it sells in excess of twenty tonnes of sausage varieties, ten tonnes of bacon and one-and-a-half tonnes of black pudding per year, as it marks Farmhouse Breakfast Week, 25 - 31 January.
---
Tom Bird Wins First Tag Reader Given Away by NSA
When 18-year-old student Tom Bird heard he was the first National Sheep Association member to win a Shearwell Data EID stick reader kit he thought his fellow college mates were pulling a prank.
---
NBA Welcomes Red Tractor Meeting
The National Beef Association has welcomed the decision of the Red Tractor Association to send representatives to a special meeting organised to discuss proposed changes to the industry assurance scheme.
---
Next Generation to Shine at NSA Winter Fair
The wealth of young talent in the sheep sector will be on show at the National Sheep Association Central Region Winter Fair, held at Bakewell Market, Derbyshire on Thursday 29th January.
---
Get Ready to Claim Basic Payment Scheme 2015
The Rural Payments Agency (RPA) is inviting thousands more farmers and landowners throughout England to take the first online step towards claiming this year's new scheme payments.
---
Longtown Primestock Sale
The Cumberland & Dumfriesshire Farmers Mart plc had forward 8 prime cattle, 1 young bull, 12 OTM cattle, 5,443 prime hoggs and 2,736 cast ewes & rams at their weekly sale at Longtown on Thursday 22nd January 2015.
---
Suckler Breed Change Transforms Lifestyle and Profit
A change of breed has transformed performance, lifestyle and profit for Ulster suckler beef farmers Billy O'Kane and his wife Liz, who run a herd of 150 Stabiliser suckler cows near Ballymena.
---
Sheep Farmers Invited to Embrace 2015 at NSA Fair
Visitors to the NSA Central Region Winter Fair on Thursday 29th January at Bakewell Market, Derbyshire, will no doubt be wondering what awaits their business, and the sheep industry, in 2015.
---
Promotion Key to Potato Producer Fortunes
To combat tumbling consumption, NFU Scotland has urged the potato industry's statutory levy body to consider shifting its funding emphasis from research and development to more promotion.
---
Jennifer is Showing the Men How It's Done
Young, blonde and female Jennifer Picken isn't your typical dairy farmer, but when a party of over forty farmers from Northern Ireland visited her farm in Kirkcudbrightshire they left more than impressed.
---
Krone Staying on Target
The Krone Group reports sales of more than €1.6 billion for the last financial year, which represents an increase of 9% on the previous year's figure of around €1.5 billion.
---
British Charolais Breeders Respond to Commercial Demand
British Charolais breeders are continuing to respond to commercial producers' demands to deliver bulls that leave not only efficient high performance progeny but ones that are easier to calve, according to the herdbook's annual Breedplan report published January 2015.
---
Improving Soil Nitrogen Supply Boosts Profits
Accurately determining Soil Nitrogen Supply during the spring could enable Nitrogen applications on crops of oilseed rape and winter wheat to be reduced by an average of 60kgN/ha.
---
[more]
---
Freddy Conquers the Competition for Eye Muscle Area
Charolais leader, Vexour Freddy, has topped the table as the number one bull for eye muscle area in the UK.
---
Claydon Enhances the Specification of all its Drills
Claydon Drills has enhanced the standard specification of all of its drills, including the new Hybrid T drill with the addition of a four-channel CANBUS/ISOBUS head unit terminal.
---
Beware of Pitfalls When Housing Farm Workers
Farmers with workers' cottages must be careful not to lose valuable Inheritance Tax and VAT reliefs, a leading rural accountant has warned.
---
Skipton Store Cattle Sale - One of the Best Ever
Skipton Auction Mart's first Store cattle sale of 2015 had the best possible start when attracting a knockout entry of 1,413 head, an increase of over 300 on last year's corresponding fixture.
---
Protein Sources for Ewes During Late Pregnancy
Sheep require an adequate supply of energy, protein, vitamins, minerals and trace elements but protein is particularly important for the ewe during the last three weeks of pregnancy for udder development and milk production.
---
Beware of Acidic Silages this Winter
When it comes to silage analysis, averages can hide a lot of problems on farms. The analysis results we have seen a-plenty over recent weeks have particularly emphasised the lower energy values of this year's pits.
---
New Chairman of the National Sheep Association
The National Sheep Association has a new national chairman – Samuel Wharry from Carnlough, County Antrim, Northern Ireland.
---
Longtown Primestock Sale
The Cumberland & Dumfriesshire Farmers Mart plc had forward 5 prime cattle, 10 over thirty month cattle, 5,347 prime hoggs and 4,221 cast ewes & rams at their weekly sale at Longtown on Thursday 15th January 2015.
---
TB Testing More Effective than Badger Culls
Modelling produced by researchers at Queen Mary University of London has found that regular and frequent testing of cattle could eventually lead to the eradication of the disease.
---
NSA Announces Annual Outstanding Contribution Award
The National Sheep Association has announced David Croston MBE as the winner of the 2014 George Hedley Memorial Award for outstanding contribution to the sheep industry.
---
The Oxford Real Farming Conference Comes of Age
The Oxford Real Farming Conference brought together 650 farmers, growers, scientists and economists from across the globe for two days of talks, debates and hands on workshops, demonstrating a growing demand to challenge the status quo in agriculture.
---
NFUS Renewables Initiative Opens 2015 Programme
NFU Scotland's ground-breaking Renewables Development Initiative (RDI) will open its 2015 programme of events in the Borders, with a look at a new anaerobic digestion plant set up on a Scottish Borders farm.
---
Longtown Primestock Sale
The Cumberland & Dumfriesshire Farmers Mart plc had forward 11 prime cattle, 2 over thirty month cattle, 4,256 prime hoggs and 3,487 cast ewes & rams at their weekly sale at Longtown on Thursday 8th January 2015.
---
FAO Food Price Index Drops in December
FAO's monthly Food Price Index declined in December after three months of stability. Continued large supplies and record stocks combined with a stronger US dollar and falling oil prices contributed to the decline.
---
Revision of NBA Terms and Conditions of Sale
The National Beef Association, working closely with the pedigree sector, has revised its Terms and Conditions of Sale to make them more robust and workable for both purchasers and vendors of pedigree cattle.
---
Subsidised Barren Ewe Blood Test now Available
With sheep scanning well underway shepherds with a flock barren rate greater than two percent can now ask their vet for a subsidised blood test to establish whether the cause of the problem is toxoplasmosis.
---
Hartleys Secure Championship at Skipton Calf Show
The New Year started in style at Skipton Auction Mart with a great show of rearing calves and a busy ringside.
---
Food and Farming Key to Britain's Economic Future
Britain has the land, technology and entrepreneurial flair to lead the world in food and farming, Elizabeth Truss said in her Oxford Farming Conference speech.
---
AHDB Appoints New CEO
Jane King has been appointed as the new Chief Executive of the Agriculture and Horticulture Development Board.
---
NSA Welsh Sheep Offers Insight into Different Systems
Two very different farming systems run by two brothers rising from 600 feet above sea level to 1400 feet will be open to visitors to NSA Welsh Sheep in May 2015.
---
Search Begins for New Yorkshire Show Director
The search has begun for the new leader of the Great Yorkshire Show and its sister event, Countryside Live. Applications are now being sought for the role of Show Director which includes heading up England's premier agricultural event.
---
Facing Potato Industry Challenges
With Scotland's potato growers reeling from the fall in demand for fresh potatoes and low prices from over-supply, a conference in Perth will stress the positive messages for an important industry.
---
Claydon Introduce New Front Press Option on Hybrid T Drill
Claydon Drills will introduce a new front press option for their Hybrid T trailed drill at LAMMA 2015.
---
Mitas Premium Range to Replace Continental Tyres
Mitas Tyres will replace all Continental-branded agricultural radial tyres currently fitted to new tractors and harvesters by major Original Equipment Manufacturers with its new Mitas Premium range from January 2015.
---
Farmlite System Sheds New Light on Ryalls Farm
A 236m2 Farmlite GRP rooflight system from Brett Martin Daylight Systems has been installed on a new dairy farm building at Ryalls Farm in Stalbridge, Dorset.
---
New Arrivals At Cumbrian College
A fellside above Penrith is the new home for a hardy breed of beef cattle, thanks to a partnership between Newton Rigg College and Cumbria Wildlife Trust.
---
Longtown Primestock Sale
The Cumberland & Dumfriesshire Farmers Mart plc had forward 7 prime cattle, 3,343 prime hoggs and 2,087 cast ewes & rams at their weekly sale at Longtown on Friday 2nd January 2015.
---
Peter Kendall Receives Knighthood
Former NFU President Peter Kendall has received a Knighthood in the New Year's Honours.
---
Plan to Loose Less Lambs
Neonatal mortality continues to run at an average of 15% of lambs scanned so in a 100 ewe flock can be costing you £2,000! Independent sheep vet, Harriet Fuller and Volac young animal specialist, Dr Jessica Cooke advise how neonatal losses can be cut to nearer 5%.
---
Plan Don't Panic in the Face of Cash Flow Challenges
A West Wales land agent is urging dairy and other farmers hit by the downward spike in prices not to panic. Jonathan Andrews of Llewellyn Humphreys is concerned that the tax bill due in early January will put further pressure on cash flow for some businesses.
---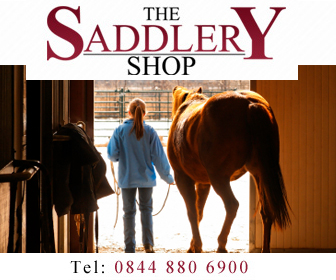 ---

Stackyard News
home | agri-services | pedigree pen | news | dairy | beef | machinery | property | organisations | site map