Stackyard News - December 2014
Agricultural, Environmental, Countryside and Farming News from the UK and beyond.
Arla Slashes January Milk Price
Dairy farmers supplying Arla have been hit with another price cut. This is a yet another severe cut which will be devastating for dairy farming families over the festive period and will severely affect confidence in the industry.
---
Make Grassland Improvement Your New Year's Resolution
Improved performance from grassland is one of the best ways to combat milk and meat price volatility, so a stronger commitment to reseeding should be top of livestock farmers' lists of resolutions this New Year.
---
Scottish Pig and Poultry Keepers on Guard
Scottish pig and poultry keepers will remain on alert as the threat posed by devastating diseases remains.
---
Rural Productivity Driven by Hi-Tech Boost
Productivity could grow faster in the countryside than urban areas over the next decade, with a rise in rural jobs, thanks to a high-tech boost from speedier broadband and better transport links, a new analysis has shown.
---
Longtown Primestock Sale
The Cumberland & Dumfriesshire Farmers Mart plc had forward 12 prime cattle, 6,241 prime lambs and 4,526 cast ewes & rams at their sale at Longtown on Saturday 27th December 2014.
---
Judges Announced for NBA Beef Expo 2015
Two leading Scottish Beef Breeders have been invited to judge The National Beef Association's Beef Expo 2015's National Spring Spectacular Show, to be held in East Yorkshire for the first time ever.
---
AGCO updates its Machine Management Solution AgCommand
AGCO Corporation have announced several feature updates to its AgCommand telemetry system, including key reports, mobile app enhancements and a new look and feel.
---
Renewable Energy Technologies Come of Age
2014 has seen confidence in renewables investment soar. More and more farmers have taken the plunge and invested in wind, solar and other technologies, or offered leases to developers.
---
CCM Farmers of the Year Honour for Fawcett Family
Husband and wife Stephen and Tracey Fawcett, and their 25 year old daughter Samantha, are Craven Cattle Marts' Farmers of the Year for 2014.
---
New Sheep Tagging Rules Mean Care Must be Taken
The National Sheep Association urges sheep keepers in all parts of the UK to be aware that new rules for sheep identification come in on Thursday 1st January 2015.
---
Rural Business Anger at Inadequate Mobile Coverage
Rural businesses have slammed proposals to deliver mobile phone coverage to 90 percent of the country by 2017.
---
Be Prepared for Spring Fertiliser Applications
Arable and grassland farmers should ensure that they have adequate supplies of fertiliser in store this winter to avoid being caught out in the event of an early spring, advises the UK's leading supplier.
---
Rocky 2014 Forecast to Give Way to Strong 2015
2014 has been a "rocky old year" for the beef industry but better prices are on the cards for 2015 due to an expected shortage in cattle numbers.
---
Finland's Largest Dairy Farm Finnmilk Opens its Doors
Finland's largest dairy farm Finnmilk, with 600 cows, opens its doors to the public as it starts milk production with the DeLaval AMR.
---
Introducing the new Case IH Farmall A at LAMMA 2015
Amongst a host of new products being exhibited by Case IH at LAMMA 2015 will be the company's new Farmall A tractor, production of which is scheduled to start in January 2015.
---
Longtown Primestock Sale
The Cumberland & Dumfriesshire Farmers Mart plc had forward 14 prime cattle, 12 over thirty month cattle, 7,191 prime lambs and 5,958 cast ewes & rams at their weekly sale at Longtown on Thursday 18th December 2014.
---
Scotland's CAP Decisions a Leap in the Dark
Scottish Government decisions on introducing new support arrangements for Scottish farmers are a leap in the dark according to NFU Scotland.
---
The Secret of Exports Success
First-class service, the Union Flag and quality products are the cornerstones to Morris Lubricants' exports success, according to the man in charge of international business.
---
NSA Welcomes Welsh Government's Decision on Land Classification
The National Sheep Association welcomes the decision made by the Welsh Government to avoid going to a court hearing on the legality of the division of the CAP Basic Payment Scheme in Wales.
---
Are you Getting the Electricity Wayleave Compensation you are Entitled to?
H&H Land and Property, over the past couple of months, have found that there have been issues with incorrect documentation with electricity wayleave agreements.
---
Red Tractor Assurance Must Remain Practical, Logical and Justifiable
Following farmer criticism of the new Red Tractor Assurance beef and lamb standards, and in particular the new animal health templates, the National Sheep Association has acted and agreed to step up its involvement in the area of farm assurance for lamb.
---
Solar Delivers a Secure Income for Farmers
Guy Smith, vice president of the NFU, has backed a new partnership to explore the relationship between solar farms and agriculture.
---
NH Upgraded T8 Tractor set for UK Debut at LAMMA
The T8 Tractor Series upgraded with ECOBlue Hi-eSCR technology for compliance with Tier 4B emissions standards will make its UK debut showing at LAMMA 2015.
---
EFSA Report Shows Pesticide Residue Compliance Rates above 98%
The Crop Protection Association (CPA) has welcomed the findings of the European Food Safety Authority (EFSA) annual report on pesticide residues in food, which has shown residue compliance rates above 98%.
---
NBA 2015 Spring Spectacular Classes Announced
A total of 15 classes, four championships and a supreme championship have been confirmed for next year's National Beef Association's Spring Spectacular Show, which has a total prize pot of almost £5,000.
---
Positive Outlook for Agriculture Despite Short Term Pain
Volatile markets will continue affecting many agricultural businesses in the short term, but with continued growth in both global population levels and the global economy, there is light at the end of the tunnel for a competitive UK farming sector.
---
Ex-Auctioneer takes Championship at Poultry Auction
Retired auctioneer-turned-poultry showman Trevor Addison headed the pecking order when presenting the supreme champion pair of Large White Wyandotte at the Craven Feather Auction Christmas show.
---
FAO kicks off International Year of Soils 2015
Healthy soils are critical for global food production, but we are not paying enough attention to this important silent ally.
---
SIMA Gold Medal and Special Mention for CLAAS
CLAAS is delighted to have won two 2015 SIMA Innovation Awards. The completely new PANORAMIC cab concept on the ARION 400 tractor, was the recipient of one of two gold medals.
---
[more]
---
Tips to help Livestock Farmers turn over a New Leaf
It's that time of year when everyone starts thinking about making New Year's resolutions and turning over a new leaf.
---
A Revolution in Grain Storage
The Swedish University of Agricultural Sciences has been working on a system that uses a specific strain of yeast to greatly improve the resilience of harvested crops to mould.
---
Longtown Primestock Sale
The Cumberland & Dumfriesshire Farmers Mart plc had forward 21 prime cattle, 14 over thirty month cattle, 8,005 prime lambs and 4,529 cast ewes & rams at their weekly sale at Longtown on Thursday 11th December 2014.
---
Plan Your Machinery Shopping Sprees to Bank £500,000 AIA
For all businesses, and agriculture is no exception, cash flow is the life-blood. However, due to the seasonality of farming and the time of year tax bills are due, it can cause a strain on many farming businesses.
---
Yorkshire Dales Meat Company Smashes Christmas Record
Yorkshire Dales Meat Company - the catering butcher supplying professional kitchens and supermarkets across the North of England - has smashed all previous records for Christmas orders.
---
Standen T2 Potato Harvester Upgraded
The Standen T2 potato harvester is a success story for its customers in the UK, around the world, and for the Standen factory in Ely Cambridgeshire.
---
Biomass for the Masses
The European forest biomass sector is struggling under the weight of demand, with a lack of unified policy between countries stunting the effectiveness of transnational supply chains.
---
Farmers Warned to Check Building Contractors' Trading Standards
Farmers could face a shortage of building contractors at this crucial time in the farm building year if a crackdown on CE Marking weeds out those who are supplying steel frames illegally.
---
Augusta Produces 1 Millionth John Deere Tractor
A John Deere 5100M tractor recently marked a significant production milestone as the 1 millionth tractor produced at the company's Augusta, Georgia factory in the US.
---
Fawcett Family Triumph at Christmas Prime Cattle Show
History was made at Skipton Auction Mart's prestigious Christmas show and sale of prime cattle when Keelham Farm Shop paid a show-topping £3,164, for the supreme champion.
---
New Standen LandWorker Series to be Launched
New Standen products to be announced at LAMMA 2015 will include the Standen LandWorker Series of high quality, competitively priced Rotary Tillers, Power Harrows and multi-purpose Mulchers.
---
Dry Stone Wallers Build Themselves a Brighter Future
Two young men are keeping a traditional craft alive after they both passed their dry stone walling exams.
---
Calf Coats Aid Growth and Reduce Feed Costs
Using calf coats on calves born in the winter months can improve growth and reduce feed costs, according to researchers at Harper Adams University.
---
Longtown Primestock Sale
The Cumberland & Dumfriesshire Farmers Mart plc had forward 42 prime cattle, 2 young bulls, 31 over thirty month cattle, 6,423 prime lambs and 3,377 cast ewes & rams at their weekly sale at Longtown on Thursday 4th December 2014.
---
NFU Comment on Latest Milk Price Cuts
The chairman of the NFU dairy board Rob Harrison has expressed disappointment following the latest round of milk price cuts.
---
Customer Satisfaction Inspires NH Aftersales Convention
The impressive Customer Centre at New Holland's flagship tractor plant in Basildon played host to the brand's dealers from across the UK and Republic of Ireland for the 2014 Dealer Aftersales Convention.
---
Cumbria Young Farmers' Chief Officer Retires after 17 Years
Over 250 young farmers past and present, colleagues, friends and family of Jan Davinson gathered on Saturday 29th November to enjoy an evening of fun, laughter and tears.
---
Overseas Demand Fuels Growth for Pioneering British Agribusiness
Export of its ground-breaking Secure Covers product range into varied agricultural markets around the world is underpinning significant growth for Thomas and Fontaine Limited.
---
CPA Encourages Responce to Endocrine Disruption Consultation
The Crop Protection Association has called on farmers and the wider agricultural industry to respond to an important European consultation which will have a direct effect on the availability of many crucial crop protection products.
---
£2.3 Billion to be Spent on New Flood Defences
Better protection for homes, businesses and farmland will be provided under a six-year £2.3 billion flood defence programme.
---
Mitas Tyres to Launch New Cash-Back Programme
Farmers who purchase two or more Mitas, Continental or Cultor radial agricultural tyres in a single transaction will be entitled to a rebate worth up to £400 per pair.
---
Beltex Champion Carcase at Skipton Christmas Highlight
The Brown family of Newton-le-Willows, presented the supreme champion lamb carcase at Skipton Auction Mart's annual Christmas primestock shows and sales.
---
Kuhn Offers More Cost-Effective Bale Wrapping
An e-Twin equipped version of Kuhn's standalone round bale wrapper is now available to the UK market, with the patented wrapping system offering users a fast and cost-effective bale wrapping solution.
---
National Farm Management Conference Highlights
Farming for the Future - delivering sustainable intensification, was the theme of this year's National Farm Management Conference.
---
Charolais Crosses Reign Supreme at LiveScot
Charolais sired cattle dominated the winning lines and secured the silverware at LiveScot, the Scottish National Fat Stock Club's new winter event staged at Lanark Agricultural Centre.
---
Reduce Waste and Increase Taste in UK Lamb
Morrisons and SRUC Join Forces to Reduce Waste and Increase Taste in UK Lamb Production.
---
NFU Scotland Welcomes SFP Payment Start
NFU Scotland has welcomed Scottish Government's announcement that support payments to Scottish farmers will begin today.
---
NSA to Give Away 12 Stick Reader Kits in 2015
The National Sheep Association (NSA) has announced an exciting new membership recruitment prize draw, in association with Shearwell Data.
---
DECC Announces Lower Biomass Degression
In a surprise announcement the Department for Energy and Climate Change have significantly reduced their load factor assumptions for the non-domestic Renewable Heat Incentive scheme.
---
Prime Minister Praises 'Inspirational' JCB During HQ Visit
Prime Minister David Cameron paid tribute to JCB as "an inspirational company" as he delivered a keynote speech at the World Headquarters in Staffordshire on Friday 28th November.
---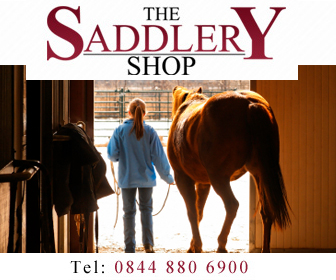 ---

Stackyard News
home | agri-services | pedigree pen | news | dairy | beef | machinery | property | organisations | site map