Stackyard News - November 2014
Agricultural, Environmental, Countryside and Farming News from the UK and beyond.
Farming is a Powerhouse of the UK Economy
The UK agricultural industry is going from strength to strength in its contribution to economic growth, with new statistics revealing that increased production and prices boosted farming income to £5.6 billion last year.
---
Farmers Warned of Festive Fraud Risk
Farmers and landowners are being warned of the increased threat of fraud in the run up to Christmas as criminals deliberately target the agricultural sector.
---
Make More of Mutton
New energy has been put into the promotion of quality mutton in a renewed initiative from National Sheep Association and the Royal Academy of Culinary Arts.
---
FastBale - Non-Stop Round Baling and Wrapping from Vicon
The art of round baling has taken a massive leap forward with the unveiling of FastBale – a revolutionary non-stop round baler wrapper combination that cleverly integrates a pre-chamber with a main chamber and a wrapper.
---
New from John Deere at LAMMA 2015
John Deere's new 6R and 6M Series tractors, R4040i self-propelled sprayer and 8000 Series self-propelled forage harvester will be featured for the first time on the John Deere stand at LAMMA 2015.
---
Hexham Mart's New Consultant Carol Makes Sure the CAP Fits!
Hexham and Northern Rural, the professional chartered surveying and land agency division of Hexham and Northern Marts, has appointed Carol Johnson as its agricultural consultant who will help and advise farmers with impending CAP reform using her expertise.
---
Longtown Primestock Sale
The Cumberland & Dumfriesshire Farmers Mart plc had forward 26 prime cattle, 4 young bulls, 16 over thirty month cattle, 5,997 prime lambs and 4,595 cast ewes & rams at their weekly sale at Longtown on Thursday 27th November 2014.
---
CLA Backs Action to Deliver Universal Mobile Coverage
The CLA has backed government plans to introduce a 'national roaming mobile network' to ensure all rural communities receive mobile phone coverage.
---
Demand from Forest Investors Keeps 2014 Trading Busy
This year's Forest Market Report, released by UPM Tilhill on Tuesday 25th November, reveals that 2014 was the second busiest year for the last 17 years.
---
Carlisle Charolais Bid to 6,000gns
Charolais bulls peaked at 6,000gns in Carlisle on Friday 21 November at the breed society's official fixture at the last of the season's bull sales.
---
Industry Forum to Form Part of UK Dairy Expo 2015
Borderway UK Dairy Expo 2015 is teaming up with Total Dairy to present a major industry seminar alongside the flagship spring dairy showcase.
---
Protecting the Rainforest through Agriculture and Forestry
Conservationists are always looking for ways to halt the pace of deforestation in tropical rainforests.
---
Case IH to Launch New Products at LAMMA 2015
Case IH will exhibit a host of new products at LAMMA 2015, the UK's largest farm equipment show, on 21 and 22 January.
---
Defra Clarifies Contentious CAP Issues
H&H Land and Property's Andrew Jamieson talks us through Greening and Active Farmer definitions.
---
North West Honey Bees Produce Best Crop for Five Years
Better weather and better beekeeping have upped honey production says British Beekeepers Association (BBKA), but warns against complacency.
---
Roscommon Beef Producer Supplies Italian Market
To-date in 2014, the beef market has been very challenging. Prices paid for R3 steers by Irish meat plants have fallen by more than 10% in comparison with the same period last year.
---
Wilodge Inform Leads Welshpool Limousins at 7500gns
The March 2013-born Wilodge Inform made 7,500gns and led the Breeders' Sale at Welshpool Livestock Market on Saturday 22nd November 2014.
---
New Bird Flu's Rapid Spread Threatens Poultry Sector
FAO and OIE urge at-risk countries to step-up avian influenza prevention efforts through increased bio-security.
---
Claydon to exhibit new Hybrid T Drill at LAMMA 2015
Claydon Drills will exhibit the production version of their new Hybrid T drill for the first time at LAMMA 2015.
---
Cogent's Signature Beef Team Keeps on Growing
Richard Pettit and Becky Hurd have joined the UK's largest beef stud, Cogent Breeding Ltd, to boost the company's Signature Beef team in Scotland and the south of England respectively.
---
John Temple Appointed Limousin Cattle President
John Temple of Chase Farm, Roughley, Sutton Coldfield, West Midlands has been appointed as the British Limousin Cattle Society's (BLCS) Honorary President.
---
RPA Announces SPS 2014 Entitlement Values
The Rural Payments Agency (RPA) announced the Entitlement Values for SPS 2014 after announcing the Euro exchange rate at the end of September.
---
JCB GT Crowned the Fastest Digger on Earth
The world-famous JCB GT was today crowned the fastest digger on earth after reaching speeds of more than 70 miles an hour in Australia.
---
JD 7R Series Tractor Sets Fluid Efficiency Benchmark
After undergoing the demanding Powermix test at the DLG test centre in Germany, the John Deere 7310R tractor recently set a new fluid efficiency record for high horsepower iT4 and FT4 tractors.
---
Longtown Primestock Sale
The Cumberland & Dumfriesshire Farmers Mart plc had forward 16 prime cattle, 24 over thirty month cattle, 7,364 prime lambs and 4,501 cast ewes & rams at their weekly sale at Longtown on Thursday 20th November 2014.
---
Robot Raises the Standard in Automated Milking
Visitors to AgriScot were amongst the very first people to see the all-new version of Fullwood's class-leading Merlin automated milking system.
---
NFU Brings Together TB Experts
The NFU brought together many leading TB experts from across the country to discuss the scientific basis for eradicating bovine TB with farmers battling against the disease.
---
WBW Appoints New Director Jeff Crabtree
Jeff Crabtree has been appointed a director of rural, commercial and residential property consultants Windle Beech Winthrop, based at Skipton Auction Mart.
---
Strictly Succession
The intricacies and complexities of Agricultural Business Succession Planning will be at the fore for the Future Farmers of Yorkshire group at their next meeting.
---
Wagyu Breed Society Officially Launched
The official launch of the Wagyu Breeders Association took place in and around Tetbury, Gloucestershire on 11th-12th November 2014.
---
Greater Focus On Grass Variety Traits Encouraged
The launch of Ireland's new Pasture Profit Index (PPI) that aims to help farmers in their selection of grass varieties should encourage UK farmers to make better use of their own Recommended List information.
---
Pedigree Limousin Heifer Wins English Winter Fair Championship
A tremendous show of purebred and crossbred Limousin primestock swept the boards and dominated the prize tickets at the 2014 English Winter Fair.
---
Deutz-Fahr 9 Series Wins Golden Tractor for the Design
The DEUTZ-FAHR 9340 has won the 2015 Golden Tractor for the Design award, an important recognition for DEUTZ-FAHR tractor range in the high power segment.
---
Gradually Build-Up Concentrates at the Start of Lactation
Almost 200 dairy farmers wended their way homewards from an AgriSearch farm walk in Omagh examining the merits of taking a moderate build-up approach to feeding concentrates at the start of lactation.
---
Bird Flu Outbreak in Yorkshire
Defra has confirmed a case of avian flu outbreak in a duck breeding farm in Yorkshire with very low risk to human health and no risk to the food chain.
---
Introducing the New Claas Atos Tractor
CLAAS is introducing a completely new tractor model series forthe power segment up to 140 hp.
---
New Holland Agriculture Pavillion at Expo Milano 2015
New Holland Agriculture is the only agricultural machinery brand to participate to Expo Milano 2015 with its own pavilion.
---
[more]
---
Stainbank Herd Clinches Dairy Championship
Robin Jennings, who runs the Stainbank pedigree dairy herd in South Stainley, near Ripon, was champion again at the early November Craven Dairy Auction show and sale at Skipton Auction Mart.
---
New Compact 2-Auger JF Diet Mixer
Kongskilde Industries extends the product programme of the JF complete diet mixers of the VM type with 2 new models.
---
DeLaval Clover Liner wins EuroTier Award
The patent pending DeLaval Clover™ liner, with its breakthrough design, wins innovation of the year award 2015, in the category milking technology at EuroTier 2014.
---
Electric Wheelbarrow Wheels Away Inefficiency
The new MUV Electric Wheelbarrow, or mini-dumper, from Nu-Star Material Handling not only allows operators to transport heavy loads with ease.
---
Case IH Magnum 380 CVX awarded Tractor of the Year 2015
Following a challenging selection process that culminated in a final with seven other competitors, the Case IH Magnum 380 CVX was distinguished as "Tractor of the Year 2015" at EIMA International.
---
New Holland Agriculture Upgrades TD5 Tractor Range
New Holland Agriculture launches a major upgrade of the TD5 Series, a range of tractors popular with traditional dairy and livestock farmers for its reliability and versatility, as well as the outstanding value it offers at a very competitive price point.
---
Longtown Primestock Sale
The Cumberland & Dumfriesshire Farmers Mart plc had forward 22 prime cattle, 2 young bulls, 18 over thirty month cattle, 7,077 prime lambs and 4,922 cast ewes & rams at their weekly sale at Longtown on Thursday 13th November 2014.
---
Changes ahead for Northumberland County Show
There were hellos, goodbyes and lively debate at this week's Northumberland County Show AGM.
---
British Young Farmers Make Voices Heard Over Europe
Transatlantic Trade and Investment Partnership, the implementation of CAP and family farming were just some of the topics discussed at the European Council of Young Farmers in recent weeks.
---
NFU Takes Dairy Concerns to Defra Minister
Ways of easing volatility in the milk sector were discussed by Secretary of State Liz Truss and the NFU in a meeting with President Meurig Raymond and dairy board chairman Rob Harrison.
---
NSA Cautious on New Labelling Laws for Non-Stun Meat
The National Sheep Association welcomes the concept of new meat labelling laws that differentiate between animals that are stunned at slaughter and those that are not.
---
Euro Tier Launch for New Schaffer Teleloader 8610T
At EuroTier 2014 held in Hanover, Germany fron 11th - 14th November, Schäffer introduced a new model in the 6-ton-class, which is especially interesting for its agricultural clients.
---
SAME Celebrates the Arrival of the New Explorer
The Explorer has played a crucial role in the past 30 years of SAME history - it has been so successful that, all across the globe, an Explorer has been delivered to a customer every two hours since 1984.
---
Kendall Sets Out Ambition Agenda for UK Agriculture
Leading the way as a world-class centre of agricultural excellence is key to achieving AHDB's ambition for UK agriculture to be the very best, according to AHDB Chairman Peter Kendall.
---
Tipperary Farm Wins Kerrygold Quality Milk Award
Thomas Dwan and his parents, Edmund and Ann, from Tipperary were the winners of the 2014 NDC & Kerrygold Quality Milk Award.
---
Extraordinary Year for Agrisearch
AgriSearch, the Northern Ireland Agricultural Research and Development Council, has had an extra-ordinary year according to chairman James Campbell.
---
NH Communications Project for Expo Milano 2015
The New Holland global advertising campaign targets the Expo Milano 2015 broad audience. At the heart of the project there is the farmer: a modern hero engaged in the hard task of meeting the growing demand for food in the world while protecting the environment.
---
UPM Tilhill Solves Timber Transport Issue
UPM Tilhill has been praised for playing an integral role in finding an innovative and practical solution for transporting timber from remote Scottish coastal and island locations to markets on the mainland.
---
Holstein Bulls to 8,700gns at Moira
An extremely buoyant trade for an attractive catalogue of bulls was how auctioneer Michael Taaffe described Holstein NI's show and sale, held at the Pedigree Sales Arena, Moira.
---
Cogent's PinPoint Tops the Table
Cogent's PinPoint heat detection monitors have scored another industry triumph by outperforming their competitors in a newly published independent report.
---
Brisk Trade for Welshpool Charolais
Charolais bulls met a brisk demand selling to a top of 6,500gns in Welshpool on Thursday 6 November at the breed society's official sale.
---
Upsall Herd Dominates Beef Shorthorn Sale
The Hon Gerald Turton's Upsall Shorthorn herd near Thirsk made a clean sweep of the top honours at the fifth annual show and sale staged on behalf of the North of England Beef Shorthorn Club.
---
NMR Puts Disease Tests in the Spotlight at Agriscot
Improved disease monitoring and surveillance schemes for cattle will be centre stage on NMR's stand at this year's Agriscot on November 19, 2015 at Ingliston, Edinburgh.
---
Longtown Primestock Sale
The Cumberland & Dumfriesshire Farmers Mart plc had forward 33 prime cattle, 3 young bulls, 26 over thirty month cattle, 6,184 prime lambs and 5,281 cast ewes & rams at their weekly sale at Longtown on Thursday 6th November 2014.
---
Three National Dairy Shows at Livestock Event 2015
Three dairy breeds will be staging their national shows at Livestock Event to be held at The NEC, Birmingham on Wednesday 8 and Thursday 9 July 2015.
---
CPA Welcomes National Pollinator Strategy
The Crop Protection Association (CPA) has welcomed the publication of the National Pollinator Strategy and supports the comprehensive approach to improving pollinator health set out by the Government.
---
RABDF Prince Philip Award goes to Genus ABS
Genus ABS has been presented with the RABDF Prince Philip Award by His Royal Highness at Buckingham Palace.
---
Farmers' Deposits Under Threat?
Farmers are warned by RIDBA that their building deposits may come under threat.
---
New Company Brings Semen Prices Down
New cattle breeding company Mastergen is slashing prices on four of its top Holstein sires throughout November.
---
New Curtains Optimise Ventilation All Year Round
Blythbridge Holsteins in West Linton has just become the first farm in the UK to install Airkoe folding curtains in their dairy barns.
---
NBA Tackles Cattle Diseases in Plain English
A campaign has been launched by the National Beef Association (NBA) to educate beef farmers about the everyday health problems that face their herds.
---
Borderway Agri-Expo – A Regal Record Breaker
On Friday 31st October Borderway Agri- Expo, attracted the crème de la crème of livestock from across the UK, and well in excess of 12,000 spectators including His Grace, the Duke of Westminster.
---
China-Ireland Dairy Science and Technology Centre Formed
University College Dublin and Keenan join the Chinese Academy of Agricultural Sciences to form the China-Ireland Dairy Science and Technology Centre.
---
Parents Say Schools Should Serve More British Food
Parents want to see more British food served up in schools and more lessons on food and farming, according to a new NFU survey.
---
Prepare Your Keenan Diet Feeder for the Winter Months
Keenan's outline key points to achieve optimal machine performance from your Diet Feeder this winter.
---
Baa Mat Sheep Foot Health System Launched
A new, three-part foot health system to help protect sheep against lameness has been launched by G Shepherd Animal Health.
---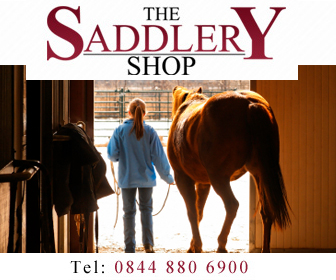 ---

Stackyard News
home | agri-services | pedigree pen | news | dairy | beef | machinery | property | organisations | site map