Stackyard News - October 2014
Agricultural, Environmental, Countryside and Farming News from the UK and beyond.
New Holland Targets CropTec with Precision Land Management
CropTec 2014 will be the opportunity for farmers to see for themselves how the efficiency of New Holland's Precision Land Management can cut waste, boost profits and free-up time.
---
Peas and Beans Increase Productivity
New Research Proves Including Peas and Beans in Crop Rotations Increases Productivity and Helps the Environment.
---
Valpadana to Showcase at EIMA 2014
Valpadana has always been dedicated to machines for specialized crops and now offers a series of tractors with the highest added value available in the market of "compact" machines.
---
John Deere HarvestLab Wins Innovation Award
John Deere's HarvestLab sensor system won the Highly Commended prize in the Award For Innovation category at the 2014 Farm Business Cream Awards.
---
£81 Billion Worth of Renewable Energy Projects Proposed
Figures just released reveal that more than £81 billion worth of renewable energy projects are proposed by 2025, representing nearly half of all infrastructure spending in the UK.
---
Longtown Primestock Sale
The Cumberland & Dumfriesshire Farmers Mart plc had forward 24 prime cattle, 2 young bulls, 34 over thirty month cattle, 5,513 prime lambs and 4,688 cast ewes & rams at their weekly sale at Longtown on Thursday 30th October 2014.
---
Beyond the International Year of Family Farming
Governments, farmers' organizations and private sector move towards concrete actions for family farming.
---
TFA Seeking Good Landlord Tenant Relationships
The Tenant Farmers Association has began its annual round of formal consultations with some of the country's leading landlords of agricultural land.
---
Arable Land is Shrinking in Western Europe
Pressured by the huge demand for food in the region, agriculturalists are increasingly turning to plant health improvement agents to improve the yield and quality of their crops.
---
Latest Details Released on CAP Reform in England
The goverment has released the latest information about new CAP schemes in England, including key details for young farmers.
---
Lantra Announces New Funding for Women
Supporting training and qualifications has been a long-standing aim of Lantra, the sector skills council for the land-based and environmental industries.
---
Queen Rules as Shaun Richards Crowned Top Dog
Shaun Richards was top dog again at Skipton Auction Mart's autumn sale of working sheep dogs when selling his three-year-old bitch Queen for 4,050gns.
---
Wood Fuel is Key to Sustainable Woodland Management
Key players in the wood industry from across the UK meet at The National Wood Fuel Conference 2014.
---
Skipton Annual Suckled Calf Highlight
North Craven mother and son Janet and James Huck presented the champion at Skipton Auction Mart's annual Autumn showcase for this year's crop of suckled calves.
---
Landini Rallies to the Cause
A six-day endurance event to celebrate the 130th anniversary of Landini ended after 130 hours and 992km of round-the-clock driving on a car rally course in Italy.
---
Bellingham Spring Born Suckled Calves Sale
Hexham & Northern Marts held their special annual prize show and sale for spring born suckled calves, traditionally known as the 'Bellingham' sale.
---
Government must Clarify Position on FiTs for Farmers
Standing up for British farmers and landowners, Hallmark Power has written to the Prime Minister, the Deputy Prime Minister and the Leader of the Opposition calling on them to support Feed-in Tariffs (FiTs) after the General Election next year.
---
Grassland Winners Celebrate at BGS Award Evening
Beef and sheep farmer Dafydd Jones has won the coveted British Grassland Society UK Grassland Farmer of the year award for 2014.
---
New CEO for the National Office of Animal Health
The NOAH Board is delighted to announce that Dawn Howard will be taking over from Phil Sketchley as CEO from November 2014.
---
Solar is now in the Shade
The effect of this week's decision to abandon farm subsidy for land which is used for both solar power and grazing could have the opposite effect to that intended.
---
Stirling Charolais Peak at 22,000gns
British Charolais met a strong commercial demand from a packed ringside in Stirling on Wednesday 22 October where prices peaked at 22,000gns at the breed society's autumn sale.
---
Haygarths Scoop Top Price at Skipton Dalesbred Sale
Father and daughter Godfrey and Alison Haygarth, of Aigden Farm, Wigglesworth, emerged victorious once again with the champion Ram at the Dalesbred Sheep Breeders' Association's annual show and sale.
---
John Deere Launches New Self-Propelled Sprayer
Aimed at arable farms, speciality crop growers and contractors, the new John Deere R4040i self-propelled sprayer replaces the current 5430i model for 2015.
---
1,000 Farmers Attend DeLaval Open Day
Tom Dunne and his brother Mike manage a spring calving herd of 300 Norwegian Red x cows at Downing, Kilworth, County Cork and were host to a Delaval open day.
---
Longtown Primestock Sale
The Cumberland & Dumfriesshire Farmers Mart plc had forward 18 prime cattle, 1 young bulls, 42 over thirty month cattle, 4,922 prime lambs and 4,897 cast ewes & rams at their weekly sale at Longtown on Thursday 23rd October 2014.
---
Stirling Beef Shorthorns Meet Solid Commercial Demand
Beef Shorthorns met a strong, level demand driven by the commercial sector in Stirling on Monday 20th October at the breed's official autumn sale where bidding peaked at 6,500gns.
---
Tractor & Trailer Weights and Speeds to Increase
The NFU has said that weight increases proposed by Department for Transport are a step in the right direction but need to go further.
---
Contributing to the Future of Crofting
The Crofting Commission is carrying out an unprecedented data gathering exercise across the crofting community.
---
Dutch Worm Resistance is a Warning for UK
SCOPS urges UK vets, advisers and farmers to heed its advice to integrate 4-AD and 5-SI wormer classes into the worm control programmes.
---
New Orbis has more Bite for Short Maize
Claas is expanding its range of row-independent maize headers for the Jaguar self-propelled forage harvester with another 6.0 m model, which has been specially designed for harvesting small to medium crops.
---
Subsidies for Solar Farms to be Cut to Safeguard Farmland
New rules will ensure more agricultural land is dedicated to growing crops and food.
---
World's Largest Robotic Milking Installation
The van Leeuwen dairy farm in New Zealand has become the site of the world's largest robotic milking installation.
---
Countryside Live Pulls Out all the Stops
Blue skies and sunshine brought the 2014 Countryside Live to a close, as organisers announced one of the highest attendance figures in its 12 year history.
---
Lamb Promotion Gets €7.7 Million Boost
A €7.7 million (£6.17m) campaign to encourage more people to cook with lamb across six European countries is to be launched.
---
Going Up in the World with the Pantera 4502-H
With its ground clearance of 1.2 m, Amazone's Pantera self-propelled sprayer is normally ideally suited to almost all operational situations in plant production.
---
Champion Leads Moira Dairy Trade at 2,000gns
Pedigree dairy heifers reached a ceiling of 2,000gns at Holstein NI's monthly show and sale, hosted by Taaffe Auctions at the Pedigree Sales Arena, Moira.
---
Work Begins on Deutz-Fahr Land
The initial foundations of the DEUTZ-FAHR LAND project were laid on Tuesday 14 October at Lauingen, Bavaria.
---
New Holland Smashes Guinness World Record
New Holland Agriculture smashes the current Guinness World Records™ title for most wheat harvested within eight hours with the CR10.90 combine.
---
Geldards Grasp Double Glory at Charollais Females Highlight
Breed mainstays, the Geldard family, clinched a memorable championship and reserve championship double at the milestone 10th anniversary show and sale of pedigree breeding females.
---
[more]
---
Landed Estates must be Aware of Manorial Rights Probe
Large land owners are warned to be aware of a planned Parliamentary probe into manorial rights according to law firm Knights LLP.
---
Putting Family Farmers First to Eradicate Hunger
Nine out of ten of the world's 570 million farms are managed by families, making the family farm the predominant of agriculture, and consequently a potentially crucial agent of change in achieving sustainable food security.
---
Longtown Primestock Sale
The Cumberland & Dumfriesshire Farmers Mart plc had forward 38 prime cattle, 5 young bulls, 24 over thirty month cattle, 4,587 prime lambs and 4,897 cast ewes & rams at their weekly sale at Longtown on Thursday 16th October 2014.
---
Bangor University to Assist in Training Soil Scientists
Bangor University is to play a crucial role in training scientists of the future who will improve our understanding of soils, which are key to tackling many of today's global challenges, including food, water and energy security.
---
White Wyandotte Bantams are Crowned Champions
Double national poultry champion David Pownall ruled the roost at the Craven Feather Auctions premier poultry show and sale.
---
JCB Tractor Range Writes a New Chapter
A new chapter in the JCB Fastrac success story begins this autumn when production of the all-new Fastrac 4000 Series tractors gets underway.
---
Blue Grey Cattle Favoured by Roman Wall Farm
With no winter housing and the many constraints with farming on a World Heritage Site - Hadrian's Wall - the Pattinsons continue the family tradition in the cattle they breed.
---
Milk Price Crash – Serious Choices Face Us All
The Tenant Farmers Association believes as a nation it is time to decide what sort of dairy industry we want to see in our country and to put together a plan to achieve that vision.
---
Moorland Association Response to Ember Report
The ancient tradition of carefully managed rotational burning on moorlands following modern best practice is one of many tools used to enhance some species in fragile upland areas.
---
National Park Residents Have Their Say
The Yorkshire Dales National Park is a special place, according to the people who live in it. In fact, 97 per cent of the 800 polled agreed with the statement in a residents survey.
---
Great Yorkshire Show Director to Step Down
After a decade at the helm of the Great Yorkshire Show and its sister event, Countryside Live, Bill Cowling is to step down as Show Director.
---
Strong Entries Announced for Countryside Live
Competitive entries for next weekend's Countryside Live are the second highest in the event's 12 year history, totalling 2,924 and tickets are flying out of the door, with family tickets in particular, up by 15% on last year.
---
Why is Everyone Suddenly Talking About Mycotoxins?
Charlie Maclaren of the National Beef Association (NBA) gives some detailed information on what they are, where they come from and how to identify if you have them.
---
Trewithen Dairy's Success Spreads Even Further
The Cornish producer, Trewithen Dairy is celebrating a fantastic national achievement after beating a major national brand to take Gold in The Grocer New Product Awards.
---
New Agricutural Hub For Newton Rigg College
A major milestone in the history of Newton Rigg College was marked on Tuesday 7th October with the opening of the Frank Parkinson Building at the Cumbria-based college.
---
Level Trade at Skipton Gimmer Lamb Highlight
Ewe lambs – all 5,320 of them from the pick of the region's sheep farmers - were in the spotlight for their annual show and sale day at Skipton Auction Mart.
---
Amazone Sets New World Record in Crop Protection
Is it possible to cover an area of 1,000 ha with a crop protection application within 24 hours? This question can be now answered with an emphatic Yes: because the UX 11200 sprayer from Amazone has recently set a new world-record.
---
Good Harvests Drive International Food Prices Down
Food markets are more stable and prices for most agricultural commodities are sharply lower than they have been in recent years, according to the latest edition of FAO's biannual Food Outlook report.
---
Longtown Primestock Sale
The Cumberland & Dumfriesshire Farmers Mart plc had forward 28 prime cattle, 4 young bulls, 38 over thirty month cattle, 4,663 prime lambs and 4,532 cast ewes & rams at their weekly sale at Longtown on Thursday 9th October 2014.
---
Morrisons Search for More Beef Shorthorn
The search is on for more Beef Shorthorn sired cattle with a 30p/kg premium at stake to meet with demand from Morrisons for its Traditional Beef Scheme.
---
UK Dairy Day Success Promises Exciting 2015 Event
UK Dairy Day promises to be even bigger and better next year, after enjoying tremendous success last month.
---
NH Pulls In the Punters at Irish Ploughing Championships
Away from the action at the Irish Ploughing Championships, it was the power of New Holland's farming equipment that caught the eye.
---
Longtown Primestock Sale
The Cumberland & Dumfriesshire Farmers Mart plc had forward 31 prime cattle, 2 young bulls, 18 over thirty month cattle, 6,262 prime lambs and 5,342 cast ewes & rams at their weekly sale at Longtown on Thursday 2nd October 2014.
---
Lazonby 'Alston Moor' Sale of Mule Gimmer Lambs
On Wednesday 1st October 2014 Harrison & Hetherington Ltd held the greatly anticipated annual Alston Moor sale of 17,597 Mule Gimmer Lambs within Lazonby Auction Mart.
---
NH Agriculture Supports Virtual Farm Simulation
A full range of New Holland Agriculture equipment will feature in the fifth generation Farming Simulator computer game, developed by Giants Software GmbH.
---
Lawsons Lead the Way Again at Craven Dairy Auction
The Lawson dairy farming family in Wharfedale swept the board when producing both the champion and reserve champion at September's main Craven Dairy Auction at Skipton Auction Mart.
---
UPM Tilhill Praised for Management of Coed Llandegla
UPM Tilhill has been given a glowing, independent endorsement for the way it manages Coed Llandegla in North Wales.
---
Afimilk Wins Dairy Herd Management Innovation Award
Afimilk has been awarded the Dairy Herd Management Innovation Award 2014 at the World Dairy Expo in Madison, Wisconsin.
---
Optimising Ovine Performance
Farmer Ian Buchanan hosted a Parklands Veterinary Group 'Optimising Ovine Performance' sheep health event in association with MSD Animal Health and Novartis Animal Health.
---
Emergency Use of Insecticide will be Too Late
Emergency use of the crop protection product Insyst has been authorised to protect winter oilseed rape from further damage by cabbage stem flea beetle following growing pressure from farmers who have seen significant damage to their crops.
---
New Wetland Brings Together Conservation and Farming
A fantastic new wetland and outdoor classroom is being created at Sewborwens Farm, Newton Rigg College, thanks to funding from the European Union.
---
Early Maize Harvest Gives Producers Win-Win Situation
Livestock producers can take full advantage of the early maize harvest by following the crop with a high quality Italian ryegrass mixture.
---
Independent Trials Highlight the Benefits of Strip Tillage
Independent trials conducted by leading seed breeder Saaten Union have again confirmed the benefits of establishing crops using the Claydon Strip Tillage System.
---
Sheep Trade to Remain Under Pressure into 2015
The liveweight sheep market is likely to remain under pressure into the new year due to a combination of subdued demand, plentiful supply and increased numbers of out-of-spec animals being marketed.
---
Single Payment Scheme (SPS) Exchange Rate Fix
NFU senior single payment scheme adviser Richard Wordsworth said: The drop is just over 7 per cent.
---
Cost Control Critical to Dairy Farm Profits
Dairy farmers' incomes jumped sharply last year, but cost control will be critical if they are to weather this autumn's lower milk prices, warns accountant Old Mill.
---
Paradigm Shift Towards Sustainable Agriculture Needed
FAO Director-General urges support for science-based options in pursuit of global food security, sustainable agriculture and family farming.
---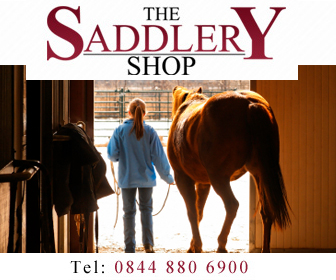 ---

Stackyard News
home | agri-services | pedigree pen | news | dairy | beef | machinery | property | organisations | site map