Stackyard News - August 2014
Agricultural, Environmental, Countryside and Farming News from the UK and beyond.
Swires Secure their 25th Dairy Title at Skipton
Back-to-back championships were bagged at Skipton Auction Mart's main August Craven Dairy Auction by commercial breeders, father and son Malcolm and Robert Swires, of Haverah Park, Beckwithshaw.
---
New Mccormick Compact Tractor makes Muck Scraping a Pleasure
It's a mucky job that needs doing twice daily without fail when cows are housed through the winter months.
---
Fantastic Clearance Rates for the first Lleyn Sale of the Season
There was a very positive mood prior to this year's Exeter Lleyn sale and this followed through with some firm results. The sale remained level with a consistent trade throughout.
---
Longtown Primestock Sale
The Cumberland & Dumfriesshire Farmers Mart plc had forward 22 prime cattle, 1 young bulls, 14 over thirty month cattle, 4,917 prime lambs and 6,250 cast ewes & rams at their weekly sale at Longtown on Thursday 28th August 2014.
---
Sheep Health and Welfare Conference 2014
Cutting edge practical information, plenty of content from producers working in the field and interactive sessions to ensure delegates get their views across.
---
Lockerbie North Country Cheviot Sale Attracting UK-Wide Interest
Growth in popularity of the hardy North Country Cheviot sheep is attracting major interest for the breed's main annual sale next month.
---
Startling Results from Limousin V Stablisers Research
Look out for some startling results from the Limousin v Stablisers research by Dr Lively part funded by Ulster beef producers!
---
Axial-Flow Combines Keep Case IH at the Forefront
Case IH has taken harvesting technology to the next level with the introduction of its new 240 Series and 140 Series Axial-Flow combine ranges for 2015.
---
125,000gns New World Record Limousin Price
Maiden Heifer Glenrock Illusion sells for new world record for a pedigree Limousin of 125,000gns (£131,250) at Borderway Mart, Carlisle.
---
Mule Wether Lambs in Strong Demand at Skipton
CCM Skipton's fortnightly sale of store lambs saw an increased entry of 6,828 head sell at an overall average of £55.69 per head, up £1.27 on the previous year's corresponding fixture.
---
Scottish Farmers Still Lacking Vital Details on CAP
Growers in Scotland have begun planting crops that will be harvested under the new Common Agricultural Policy (CAP) regime.
---
Wildlife Experts Join Forces to Help Curb Infection
Animal experts are calling for better health surveillance of wild species to help stop the spread of diseases.
---
Quality Livestock Entry at Glendale Show
A spectacular show of quality livestock culminated with the overall horse champion being crowned Champion of Champions at the 122nd Glendale Show.
---
Farmlite Rooflights are Cream of the Crop
At a new-build dairy farm expansion in Martock, Somerset, over 1,500m2 of Farmlite GRP rooflights from Brett Martin Daylight Systems have been installed to improve internal living conditions.
---
Twose Launches Advanced New Reach Arm
Twose has expanded its range of reach arms, unveiling the new TP540C - a 5.4m crank arm model which offers greater comfort, visibility and safety.
---
Store Cattle Prices Up, Prime Beef Set to Follow
The price store cattle are attracting at auction marts has improved by around £50 per animal over the last two weeks, according to reports from the Livestock Auctioneers Association.
---
Planning Minister "Absolutely Right" to Promote Bungalows
The CLA has backed Housing and Planning Minister Brandon Lewis' calls to prioritise the building of bungalows for older people, freeing up larger family homes.
---
Countryside Live – Fun and Farming on the Timetable
Entries are flooding in for the Yorkshire Agricultural Society's autumn event, Countryside Live, regarded as the "little sister" of the Great Yorkshire Show.
---
Breeding Sheep Season Opens with Gimmer Shearling Highlight
Skipton Auction Mart's high profile opening gimmer shearling show and sale attracted a quality turnout of 4,019 sheep, with a solid trade producing an overall selling average of £150.05 per head, an increase of £7.53.
---
Longtown Primestock Sale
The Cumberland & Dumfriesshire Farmers Mart plc had forward 17 prime cattle, 0 young bulls, 16 over thirty month cattle, 2,182 prime lambs and 5,254 cast ewes & rams at their weekly sale at Longtown on Thursday 21st August 2014.
---
From Seed to Ware, You Should be There!
The biennial Seed Industry Event (SIE14) will be held on 25 November 2014 at the Crieff Hydro, one of Scotland's premier venues.
---
Beltex Ram Lambs reach 10,000gns at Carlisle
Breeders were out in force to secure the best genetics possible for the future of their flocks as ram lambs traded to a high of 10,000gns at the breed's Premier Sale.
---
PCL introduces the Horn Tecalemit Pump for AdBlue
When William Cleary bought a new tractor for his farm, Curraghmore, in Nenagh Tipperary it came with a modern emissions control system which necessitated the purchase of a new pump.
---
Blackgrass Leads to 10% Jump in Plough Sales at Auction
Sales of ploughs at auction are up 10% on this time last year, according to Cheffins, Europe's leading agricultural and machinery auctioneers.
---
The Importance of Proper Insurance for Farm Buildings
Farmers are being urged to check that their buildings are properly insured after changes to planning regulations, which mean their current policies may be inadequate to cover possible losses.
---
Ensiling Agents from FM BioEnergy Achieve Quality Standard
SILASIL ENERGY and SILASIL ENERGY.XD, two ensiling agents which have been specifically formulated for inoculating biogas substrates, have been awarded a prestigious 'Quality Label' by the German Agricultural Society (DLG).
---
Wandlite LED Tube brings Unique 'Off-Grid' Lighting Options
Agricultural and horticultural businesses can now bring electric lighting safely into their 'off-grid' outbuildings with an ease and flexibility never before seen in the market, thanks to the new Wandlite LED tube.
---
Industry Expert brings Science Focus to the Beef Industry
The National Beef Association has announced the appointment to its Board of commercial expert in animal nutrition and management Charlie Maclaren. Based in Dumfries, he owns and runs MVT Scotland, a specialist animal health company.
---
Amazone Launch New Cenius TX Mulch Cultivator at Tillage-Live
The new Cenius TX cultivator was shown in 7 metre working width at the recent Cereals event and, at Tillage-Live 2014, the extended range of smaller widths will be launched.
---
How Steroid Hormones Enable Plants to Grow
Plants can adapt extremely quickly to changes in their environment. Hormones, chemical messengers that are activated in direct response to light and temperature stimuli help them achieve this.
---
Premier Zwartbles Sheep Show & Sale
The first premier sale held at Carlisle on behalf of the Zwartbles Sheep Association saw a top price of 3000gns for the shearling ram Wallridge Moor Ajax bred and shown by Caroline Anderson.
---
Tracking Solar Technology Touches Down in the UK
Castillium links deal with QBotix, to offer projects that generate greater power and financial returns through patented robot technology.
---
Upland Farmers in Wales Need a Strong Advocate
TFA Cymru Chairman Dennis Matheson has called upon the Welsh Upland Forum to work harder to act as an advocate for upland farmers in Wales.
---
Longtown Primestock
The Cumberland & Dumfriesshire Farmers Mart plc had forward 32 prime cattle, 3 young bulls, 28 over thirty month cattle, 4,343 prime lambs and 6,508 cast ewes & rams at their weekly sale at Longtown on Thursday 14th August 2014.
---
Damage to Agriculture in Gaza Will Have Long-Lasting Effects
The fighting in Gaza has forced farmers and herders to abandon their lands and has paralysed fishing activities, bringing local food production to a halt and severely affecting livelihoods, FAO warned.
---
Potatoes in Practice Delivers Broad Technical Programme
Hundreds of industry visitors attended the scenic farm site overlooking the Tay, all there to get their 'tech-know' from the many industry experts and exhibitors who come to this major event.
---
Solar Developers Challenge the Government
Following the announcement that four of the biggest solar firms have called for a judicial review on Government plans to halt solar subsidies for large scale solar parks over 5MW in capacity, renewable energy experts Fisher German consider this an interference to an already precarious industry.
---
[more]
---
NFUS Slams Retailers Short-Term Vision for Beef
Scottish farmers' share of the retail price of beef is at its lowest level for almost five years.
---
New Details on CAP Implementation Announced
The Government has published more information about the new Common Agricultural Policy (CAP) rules for farmers.
---
Swires Top Form at Craven Dairy Auction
Father and son 'milk men' Malcolm and Robert Swires, returned to the Craven Dairy Auction show arena after a long break and made an immediate impact when securing a virtual clean sweep of the leading spoils.
---
Grouse Pave Way for Species Survival
A national spotlight on hen harriers starts the grouse shooting season with England's moorland owners committed to a £52.5 million annual spend on conservation and seriously threatened species.
---
Exploiting Milk Contracts this Coming Season
"Are your cows receiving the most appropriate energy source to fully exploit your milk contract" asks Volac nutritionist, Dr Richard Kirkland, from Dungannon.
---
Shires on Parade at Packed Skipton Dispersal Sale
Shire horses and coloured cobs from the well-known Milnerfield Stables went under the hammer at a dispersal sale at Skipton Auction Mart.
---
Northern Irish National Texel Sale Averages Rise
The first of the Texel Sheep Society's National Sales, the Northern Irish National Sale, Ballymena, saw strong demand and averages rising on the year in all the main sections.
---
Attention Turns to 2016 after Success of NSA Sheep 2014
The National Sheep Association is delighted to be returning to the Three Counties Showground, for its biennial Sheep Event and has fixed the next date for Wednesday 27th July 2016.
---
Farm Rent Increase Difficult to Justify This Autumn
The Tenant Farmers Association has said that despite the better harvest conditions this year in comparison with recent years, the dramatic falls in output prices for most farm commodities will place farm budgets under pressure.
---
Vital Route for Scottish Timber is Going Strong Five Years On
The Eskdalemuir Timber Haul road has now been officially open for five years. During this time, it has relieved the community of Eskdalemuir from the sight of 60,000 lorries passing through their village.
---
Glenrock Sale Offers Some of the UK's Best Limousin Genetics
Limousin breeders are being offered the opportunity to buy some fantastic pedigree bloodlines in a one-off special sale.
---
Combined Agency to Safeguard Animal and Plant Health
A combined agency will start work this autumn to ensure government is better equipped to prevent the spread of animal and plant diseases.
---
Grass Farmer of the Future 2014
The British Grassland Society has teamed up with the NFYFC to provide grassland training and an exciting competition for young farmers.
---
New Holland T3.75F Compact Tractor Welcomed at Fruit Focus
Growers eagerly anticipating the UK debut of New Holland's T3F compact speciality tractor range finally got to grips with it at this year's Fruit Focus.
---
Traditional Breed's Potential Role in Future Beef Production
Stratification of the beef industry and the potential role of the Whitebred Shorthorn comes under the spotlight at an on-farm open day in South West Scotland on Wednesday August 27.
---
Kilnsey Show Promises Non-Stop Action
A substantial increase in prize money in the cattle classes and enhanced activities for younger visitors are just some of the many highlights on a day of non-stop action at this year's 117th Kilnsey Show.
---
FAO Food Price Index Hits a Six-Month Low
The FAO Food Price Index decreased for a fourth consecutive month in July mainly due to a sharp decline in international prices for maize, wheat and certain oilseeds, reflecting ample supplies for these commodities.
---
RIDBA Makes Changes to the 2015 FAB Awards
RIDBA (the Rural and Industrial Design and Building Association) has made two changes to its FAB (Farm and Agricultural Buildings) awards for 2015.
---
Longtown Primestock Sale
The Cumberland & Dumfriesshire Farmers Mart plc had forward 20 prime cattle, 3 young bulls, 14 over thirty month cattle, 3,346 prime lambs and 5,908 cast ewes & rams at their weekly sale at Longtown on Thursday 7th August 2014.
---
Case IH Appoints a New Dealer in the Scottish Borders
Case IH has announced the appointment of a new dealer to cover The Borders and North Northumberland. G Marshall (Tractors) Ltd is based in St Boswells, Roxburghshire.
---
New 3R & 4R Series compacts from John Deere
John Deere's new mid-chassis 3R Series and large-chassis 4R Series compact tractors for 2014 replace the previous 3020 and 4020 Series models.
---
Keelham Strikes Again to Secure Prime Champions
Keelham Farm Shop again demonstrated its unremitting support for local farming when snapping up both the prime cattle and lamb champions at Skipton Auction Mart's August shows and sales.
---
YDMC Wins Best Catering Butcher Sausagemaker
Yorkshire Dales Meat Company outshone its catering butcher competitors in a public vote for the best sausage at The Camp Hill Estate Beer and Sausage Festival.
---
Check CAP Entitlement Clauses in Farm Tenancies
The Tenant Farmers Association urges all English farm tenants and particularly those with Farm Business Tenancies ending this year, to check their agreements for clauses which might affect their ability to hold onto entitlements for CAP support payments.
---
Environmental Trade-Offs for Biogas Production on Dairy Farms
There is increasing interest in on-farm anaerobic digestion (AD) in the UK to manage animal manures and food waste, and to generate renewable electricity and heat via combustion of biogas.
---
Harbro Expands Further into the Scottish Borders
Leading independent animal feed manufacturer, Harbro is continuing its retail expansion with the acquisition of R H Miller Agriculture Limited which takes effect on Tuesday, 12th August 2014.
---
Deutz-Fahr 6180 Tops the Class in Fuel Economy Test
Results of Profi-PowerMix test on DEUTZ-FAHR's new 6 Series tractors by the DLG (Deutsche Landwirtschafts-Gesellschaft) officially confirm the tractors' record-setting, best-in-class for diesel-fuel economy in its power segment.
---
Scotgov Plans on Greening Still Short on Fine Detail
The fine detail on Scottish Government's implementation plans for the new CAP regime has met with a mixed response from NFU Scotland however the coupled support push for beef and hill sheep is welcomed.
---
Financial Impact of Poor Grassland Management Revealed
Figures calculated by Barenbrug UK reveal that farmers who are not reseeding their grassland regularly could be losing out by as much as a tonne of lamb production per hectare.
---
Nathan Looses Weight and Grows a Business!
Healthy eating helped farmer Nathan Gilmore loose three stone and inspired him to offer busy families easy, on line access to farm fresh vegetables delivered to their homes.
---
Sean Hickey Champion at Craven Dairy Auction
Sean Hickey made an excursion into the dairy show arena at Skipton Auction Mart and was rewarded when his first prize newly calven heifer progressed to clinch championship honours.
---
Krone Adds Further Models to its Easycut Mower Range
Three new EasyCut mowers are about to give their official debut in a field demonstration - the EasyCut F 360 CR front mower in combination with the new EasyCut B 1000 CR Collect and the EasyCut B 870 CV Collect.
---
H&H Prepares for Major Autumn Sheep Sales
Some of the best breeding sheep in the UK will be going under the hammer at Harrison & Hetherington's renowned autumn sales, which start from late July through to November.
---
Electronic Tag Your Historic Flock or Risk Lower Prices
The LAA, NSA and NFU have teamed up to call on British sheep farmers to double-tag their historic sheep flock to maximise selling options when they move off their holding after 1 January 2015.
---
Longtown Primestock Sale
The Cumberland & Dumfriesshire Farmers Mart plc had forward 15 prime cattle, 5 young bulls, 13 over thirty month cattle, 4,125 prime lambs and 4,253 cast ewes & rams at their weekly sale at Longtown on Thursday 31st July 2014.
---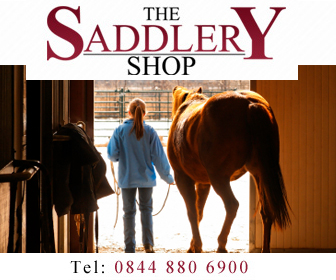 ---

Stackyard News
home | agri-services | pedigree pen | news | dairy | beef | machinery | property | organisations | site map