Stackyard News - July 2014
Agricultural, Environmental, Countryside and Farming News from the UK and beyond.
Tropical Farmers' Plight is Focus of Animal Research Initiative
Challenges faced by livestock farmers in tropical developing countries are the focus of a new alliance involving researchers from Scotland and Africa.
---
All is safely gathered in........
Now in their 5th year, and having gone through a complete crop rotation, the four cultivation systems followed by three drilling systems format has produced a reliable comparison of yield versus input costs.
---
Irish Farmers to do More Reseeding this Autumn
On average, only about 2.5% of grassland is reseeded annually in the Republic of Ireland. It should be at least three times this level.
---
JCB Wins Huge Machine Deal as UK Market Grows Strongly
JCB has secured an order for more than 1,000 machines from one of the UK's leading plant hire companies in a deal worth £35 million.
---
Skipton Young Farmers Showpiece
Young people who represent farming's future generations had their chance to shine in the exhibition arena at Skipton Auction Mart's annual young handlers' prime lamb show and sale.
---
Vision Launched for Future of British Lamb Production
The first ever NSA and NFU 'Vision for British Lamb Production' report has been launched at the NSA Sheep Event, clearly identifying the current position of UK lamb production and the steps needed to make the most of its future.
---
54% of Farmers to Consult Accountants about Business Decisions
The second in a series of agricultural surveys conducted this year by MHA, reveals that 54% would consult their accountant as a first port of call when making decisions about their business.
---
Fram Farmers to Benefit from Claydon Equipment Rebates
Exclusive rebates on the full range of Claydon equipment are now available to members of Fram Farmers, the UK's foremost farmers cooperative.
---
New 1050gns Southdown Female Record
The opening Southdown Sheep Society sale of the 2014 sales season saw a strong demand for well bred commercial relevant sheep, with a new breed female record of 1050gns the highlight of the day.
---
Chicken Suited Farmer Tours Europe Calling for Honest Labelling
From August 1st, Devon broiler farmer's daughter, Tamsin French, will dress as a chicken called 'Rosa', and embark on a 39-day tour of the European Union.
---
Black Pumas Make Their Mark in Scotland
Poultry farmers and agricultural contractors William Pollock & Son are causing quite a stir in the Midlothian region with two Case IH Puma tractors which have been personalised in their own unique livery.
---
New Hollands All-New CR Combine Harvester Range
New Holland's all-new CR combines raise harvesting to a whole new level: up to 15% more productivity in small grains, grain crackage as low as 0.2%, and the ultimate comfort cab.
---
New Technique Used to Restore North Pennines Peatlands
Over 150 bags full of sponge-like bog mosses have been spread in the North Pennines in a bid to restore some of the area's eroding peatland.
---
Steven Nesbitt Elected Charolais Cattle Society Chairman
North east cattle enthusiast, Steven Nesbitt, of Winston, Darlington has been elected chairman of the British Charolais Cattle Society's Council of Management.
---
Confidence in the Suffolk
Suffolk ram lambs met a fierce demand at the Northern Area Sale, Stirling, with prices hitting 20,000gns three times and the average rising by £366.09 on the previous year's sale.
---
Major Changes to Claiming SPS are on the Way
As no previously recorded details will be available on the new Basic Payment Scheme online system, and there are significant changes which need to be understood.
---
Bomford Reintroduce the Dyna-Drive
Originally introduced in the 1980's, the Dyna-Drive quickly became one of the best selling Bomford products because of its simplicity, reliability and low operating cost, prior to production ceasing 10 years ago.
---
Limousin takes Royal Welsh Interbreed
The six-year-old stock bull Diamant, from Paul Dawes, sparkled in the sun on the opening day at the Royal Welsh Show when winning the Limousin Championship before moving on to win the Show's Supreme Interbreed title.
---
New Holland Roll-Belt Baler now with ActiveSweep
Over the past 40 years, New Holland has produced over 235,000 roll belt balers, which is testament to their continuing global appeal.
---
New Proficient Optical Plant Sensor from CLAAS
The CLAAS Isaria Crop Sensor determines the optimal nitrogen requirement of the crop online and on a plot-specific basis, and works together with the Isaria measurement technology from Fritzmeier.
---
Metcalfe's take Store Lamb Championship
North Yorkshire's Metcalfe brothers finally got their hands on a trophy they have long been keen to win when sending out the champion pen of 50 Suffolk-cross lambs at Skipton Auction Mart's second major seasonal store lamb show and sale.
---
Potato Cyst Nematode on the Agenda
Potato Cyst Nematode (PCN) was the topic at a new technical event held at the family farm of John Reid at Newmill of Balgavies, near Forfar.
---
Agrisearch and AHWNI to Co-operate in Levy Collection
With effect from 1st August 2014 the levy collected on behalf of AgriSearch per head of cattle slaughtered in Northern Ireland will increase to 40 pence per head.
---
Austria Gets a Taste for British Beef and Lamb
Members of the high-end Austrian food service sector were given a taste of Quality Standard beef and lamb at a special reception in Vienna.
---
Longtown Primestock Sale
The Cumberland & Dumfriesshire Farmers Mart plc had forward 18 prime cattle, 0 young bulls, 16 over thirty month cattle, 3,223 prime lambs and 5,331 cast ewes & rams at their weekly sale at Longtown on Thursday 24th July 2014.
---
Introducing the New Holland Four Strawwalker
New Holland completed its TC combine range designed to deliver a dependable performance in varied crops and conditions, adding the new TC4.90 four strawwalker model.
---
Claas has the Right Mower Unit for Everyone
With the new MAX CUT cutterbar and a total of 28 new models ranging from linkage mounted units with a working width of 2.60m through to large-area mowers with working widths up to 9.10m and the option of swath groupers, CLAAS is entering a new mower unit dimension.
---
Whole-Genome Sequencing of Bulls
An international collaboration known as the 1000 bull genomes project aims to accelerate breeding for desired traits in beef and dairy cattle while also improving animal health and welfare.
---
Huntleys Keep On Rolling With Twose
Whenever Twose tests a new premium roller it picks a patch where the machine can be put through its paces in tough and challenging work environments. Succeed there and the company can be confident the machine will deliver results in almost all conditions.
---
Tock Clocks 4,000gns Top Price at Sheepdog Sale
A three-year-old Border Collie bitch named Tock ticked all the right boxes to clock up the day's top price of 4,000 guineas at Skipton Auction Mart's annual summer sale of working sheep dogs.
---
Reduce Lameness and Save £6 per Sheep
Farmers can save themselves over £6 a ewe by refusing to accept that having 10% or more of their flock lame is normal.
---
Northumberland County Show Secretary Resigns
After nine shows Gaynor Scandle the event organiser for the Northumberland County Show is stepping down and moving on to a new career later this month.
---
Claydon Drills Appoints Its First Dealers
Claydon Drills has announced its first dealer appointments in the UK as part of an ongoing programme of expansion for the Suffolk-based manufacturing business which now sells in 26 countries.
---
New Holland Dealership Celebrates 50th Anniversary
The winner of New Holland's Large Dealer of the Year Award, Lloyd Ltd, has recently relocated to new premises in Dumfries to enhance its facilities and its network across the north of England and the Scottish Borders.
---
Fruit Bat Risk in West African Ebola Epidemic
Increased efforts are needed to improve awareness among rural communities in West Africa about the risks of contracting the Ebola virus from eating certain wildlife species including fruit bats, FAO has warned.
---
McHale Fusion 3 Scores Hat-Trick of Awards
The McHale Fusion 3 Plus was launched last year at Agritechnica 2013. This integrated baler wrapper is unique in that the bale is wrapped in the bale chamber with plastic instead of traditional netwrap.
---
Multi-Million Pound Boost for British Food Industry
From 2017, central government will commit to buying fresh, locally sourced, seasonal food, through a new, simplified food and drink buying standard.
---
Cheesy Yorkshire Welcome for the Tour De France
Metcalfe Farms purchased a McHale Fusion 3 last year which has been busy in making the bales for the creation of large cheese replicas across Yorkshire to celebrate the Tour De France arriving in the area.
---
Young Irish Dairy Farmers Gearing Up for Expansion after 2015
In the past five years, about 500 new entrants have established dairy farming enterprises. After April 2015 they will be able to increase milk production as access to milk quotas will no longer be an issue.
---
Rotabug Delivers Natural Enemies to Crops
Rotabug is a unique dispersal system for the efficient use of natural enemies in outdoor crops.
---
[more]
---
Commitment To Renewables Slashes Fossil Fuel Costs
A contemporary Borders family farming business that specialises in arable crops and free-range eggs has renewable energy generation at the heart of its successful operation.
---
Lawson's Bag Another Craven Dairy Auction Title
Multiple Craven Dairy Auction champions, the Wharfedale-based Lawson family, landed their fourth title of the year at the opening July show and sale at Skipton Auction Mart.
---
Timber Bulletin 2014 Published by UPM Tilhill
The latest UPM Tilhill Timber Bulletin takes an in-depth look at the main drivers affecting the UK timber industry both at home and abroad, as well as providing analysis of trends and pricing forecasts.
---
Sow Catch Crops Into Stubbles to Get Ahead
Although it's been a good year for growing maize and grass, livestock farmers should still be looking to make the most of home-grown forages.
---
Lakes Farm Gears Up to Host Luings Open Day
The Luing Cattle Society is holding its annual open day in England for the first ever time this year. The event takes place at High House Farm, Winster on Friday 1st August.
---
Longtown Primestock Sale
The Cumberland & Dumfriesshire Farmers Mart plc had forward 36 prime cattle, 5 young bulls, 18 over thirty month cattle, 3,080 prime lambs and 5,058 cast ewes & rams at their weekly sale at Longtown on Thursday 17th July 2014.
---
Tracking Highlights Developing Take-All
Take-all is rearing its ugly head in many second wheat crops across the country this season, with clear differences in both whitehead and root infections levels recorded between varieties and seed treatments, according to the latest results from Monsanto Crop Protection's annual tracking studies.
---
School Children Help the Plight of the Bumblebee
Schoolchildren from across the North Pennines have been as busy as bees in a bid to help one of the nation's favourite and endangered pollinators.
---
Krone Presents a New Generation of Rakes
Krone's new generation of Swadro rakes feature new Lift tines with crooked ends that effectively lift the crop off the ground and thus minimize the risk of contamination and substantially improve the quality of forage.
---
Borderway Agri Expo Unveils 2014 Livestock Judges
Borderway Agri Expo 2014 has revealed a line-up of top-quality judges from around the UK for this year's event.
---
GSAH New Product Launch - Feed Passage Coating
A new floor coating, designed to keep feed passages clean and improve intakes by making it more comfortable for cows to eat, has been launched by G Shepherd Animal Health.
---
Milnerfield Shires to go Under the Hammer at Skipton
Local farmer Keith Downs is preparing to hand over the reins after 36 years as a leading Shire horse breeder and showman.
---
Diversifying from Cows to Wigwams
What began twenty years ago with two small, bothy-style wooden tents in a hill-farm field outside Crianlarich in Strathfillan has grown into a business welcoming over 22,000 guests a year.
---
IHFA Open Day in Leitrim a Great Success
The IHFA National Open Day was held on the 9th July on the Taylor family farm Cloonboygher, Newtowngore, Co. Leitrim. The first occasion it was held in Co. Leitrim.
---
Introducing the Fendt 1000 Vario
The Fendt 1000 Vario is a completely newly developed standard high-horsepower tractor from the Fendt brand. With a new power class from 380 – 500 hp, it has been specially designed as a powerful draft tractor for the global market.
---
Are Organic and Non-Organic Crops Different?
The Crop Protection Association (CPA) have released the following statement in response to the University of Newcastle study claiming that there are statistically significant, meaningful differences in composition between organic and non-organic crops.
---
Supermarket Deal for JCB Factory
The redevelopment of a former JCB factory in the centre of Uttoxeter has taken a giant leap forward with news that Waitrose is planning a new store on part of the site creating up to 180 new jobs.
---
Fendt Variotronic - The Leading Edge Through Integration
AGCO/Fendt has expanded its Variotronic concept with new, innovative functions. For example, it is now possible to exchange VarioGuide field settings with other vehicles in the fleet and the Variotronic IM system enables implements to control the tractor via ISOBUS.
---
Sunshine brings 156th Great Yorkshire Show to a Close
Glorious sunshine and blue skies brought three days of farming excellence and entertainment to a finale as the 156th Great Yorkshire Show came to a close on Thursday 10th July.
---
All Eyes on Skipton Store Lamb Seasonal Opener
With most farms reporting more lambs on the ground because of favourable conditions in the Spring, the big opening seasonal store lamb show and sale at Skipton Auction Mart produced a strong entry of 4,087 for the annual fixture, a huge increase on last year's 2,231-strong turnout.
---
Longtown Primestock Sale
The Cumberland & Dumfriesshire Farmers Mart plc had forward 24 prime cattle, 4 young bulls, 15 over thirty month cattle, 2,326 prime lambs and 3,809 cast ewes & rams at their weekly sale at Longtown on Thursday 10th July 2014.
---
FAO and Reuters to Launch Food Security Information Service
The Thomson Reuters Foundation, is teaming up with the FAO to improve global information and awareness on hunger and food-related issues.
---
Hawk Group adds New Case IH Tractors to its Hire Fleet
The UK's leading provider of tractor and telehandler hire to the agricultural industry has extended its fleet with the addition of 60 new Case IH tractors, which are being delivered during June and July.
---
Fewer Combines Purchased Mean Existing Harvesters Working Longer
Compared to the previous year, sales of combine harvesters have fallen. The market has contracted by significantly more than 10 percent – in particular as most new acquisitions are made in the first six months before the harvest season.
---
NBA Calls for Introduction of Agricultural Ombudsman
The National Beef Association (NBA) has welcomed the industry coming together to tackle falling prices in the Beef Summit in London, but says tougher tools than a voluntary code of practice are needed.
---
Keelham Maintains Skipton Champions Buying Spree
Keelham Farm Shop in Thornton, Bradford, embarked on yet another champions' buying spree when once again securing both the prime cattle and lamb title winners at Skipton Auction Mart's July shows.
---
NOAH Response to Antimicrobial Resistance Report
NOAH (the National Office of Animal Health) supports the Select Committee on Science and Technology's call for action to help ensure continued availability of effective antibiotics.
---
Potatoes in Practice Grows for Growers
With up to 1,000 industry visitors expected, Potatoes in Practice (PiP), sponsored by Potato Council and supported by Potato Review magazine, is the UK's largest technical field event for the potato industry.
---
Over 3,000 Attend Dairy Farm Open Day
Teagasc organised an Open Day for milk producers interested in large herd management on the Browne family farm at Knocknagappagh, Killeagh, in East Cork and over 3,000 dairy farmers attended this event despite the inclement weather conditions on 26 June.
---
Glastonbury Dairy Business Scoops 2014 Gold Cup
Michael Eavis from Glastonbury, Somerset is the winner of this year's NMR/RABDF Gold Cup.
---
Longtown Primestock Sale
The Cumberland & Dumfriesshire Farmers Mart plc had forward 17 prime cattle, 12 over thirty month cattle, 2,688 prime lambs and 3,858 cast ewes & rams at their weekly sale at Longtown on Thursday 3rd July 2014.
---
Milk Price Cuts Expected Due to Global Demand
NFU Scotland has expressed disappointment at the recent prices cuts by milk buyers, as it urges that an ongoing lack of trust on pricing must be addressed if the UK is to be genuinely competitive in a growing global market.
---
Lord Curry to Chair Cawood Scientific Group
Cawood Scientific Limited, the holding company for NRM Laboratories, Sciantec Analytical Services and Sci-Tech Laboratories, is pleased to announce the appointment of Lord Curry of Kirkharle as chairman.
---
Top Ten List of Food-Borne Parasites Released
A "Top Ten" list identifying the food-borne parasites of greatest global concern has been released today, and new guidelines are being developed to control them.
---
New Holland Rhythm and Blues Kicked Off Glastonbury
The rhythm of blue New Holland tractor engines helped to kick start Glastonbury this year as a fleet was put into action setting up the world famous music festival.
---
CPA Welcomes EFRA Select Committee Report
The Crop Protection Association has welcomed the recommendations of a Parliamentary report into UK food security, which has called for more leadership from Government in responding to the food security challenge of the coming years.
---
Countryside Ranger wins 2014 Pendlebury Award
A man who has encouraged scores of people to look after the landscape of the North Pennines has been announced as this year's winner of The Pendlebury Award.
---
National Model for Bovine TB Calls for More Focus on Cattle
In a study published in Nature this week, a team of researchers based at the University of Warwick has produced the first national model to investigate the bovine TB spread.
---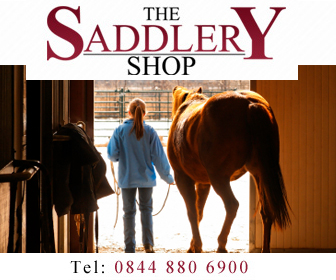 ---

Stackyard News
home | agri-services | pedigree pen | news | dairy | beef | machinery | property | organisations | site map