Stackyard News - June 2014
Agricultural, Environmental, Countryside and Farming News from the UK and beyond.
DEFRA TB Decision Will Lead to Farm Bankruptcies
The Tenant Farmers Association has written to DEFRA Minister George Eustice MP calling for DEFRA to overturn its decision to ban partial derestriction of TB breakdown holdings.
---
Hampshire Downs Establish New Record Price
Hampshire Downs achieved a new 3,000gns record price together with a £771 ram lamb average and 72% clearance at Stratford on Saturday 28 June at the association's annual national show and sale.
---
John Deere R Series Tractors on Show at the Highland
The new R Series tractors and the new F440R fixed chamber round baler for 2014 made their debut on the John Deere stand at the Royal Highland Show.
---
Cattle Health Report Reveals Emerging Challenges
The second Cattle Health and Welfare Group (CHAWG) report to examine the state of GB's cattle health and welfare, published this week, highlights the need to prioritise health and welfare issues, set defined targets and collaborate across the nations in achieving measurable results.
---
Shropshire Potato Producers Host Potato Day
The West Midlands Potato Day attracted a good crowd of industry visitors on 19 June when potato grower Jonathan Bubb hosted Potato Council's technical field day at Lynn South Farm, where they grow around 400 acres of potatoes.
---
NMR Launches Genomic Testing Service Genetracker
Dairy producers can speed up the genetic progress of their herds using NMR's new service launched at the Livestock Event, NEC on July 2.
---
Seed Trade Association Celebrates 100 Years
The annual Irish Seed Trade Association (ISTA) Open Day, hosted by the Irish Dept. of Agriculture, Food and the Marine, took place on June 25 at the Department's crops trial site at Backweston, Leixlip, Co. Kildare.
---
New Engine Technology for Case IH Farmall C
Case IH has expanded and upgraded its Farmall C range to include six new four-cylinder models from 58hp to 107hp.
---
Wessex Hustler on Show at Livestock 2014
Wessex International are showing their Hustler SL-350 among the machinery in their display at Livestock 2014.
---
Longtown Primestock Sale
The Cumberland & Dumfriesshire Farmers Mart plc had forward 24 prime cattle, 6 young bulls, 18 over thirty month cattle, 2,706 prime lambs, 674 prime hoggs and 4,922 cast ewes & rams at their weekly sale at Longtown on Thursday 26th June 2014.
---
New Stationary Mixer for Anaerobic Digestion Units
Kuhn Farm Machinery has launched a new range of stationary forage mixers developed specifically for the growing AD (anaerobic digestion) market.
---
Cumbria YFC Win Northern Area Field Day Again!
Over 200 Young Farmers travelled from Cumbria to Humberdale Farm at Swanland near Hull to compete in the Northern Area Field Day against the 5 Northern Counties and the Isle of Man.
---
Twose Rollers Shine at Summer Shows
Hundreds of customers have checked out Twose's comprehensive range of rollers at this summer's high-profile Cereals and Royal Highland Shows.
---
Cow Hide Biomass Boilers Unveiled at the Great Yorkshire Show
The Yorkshire Show is England's leading Agricultural Event, and that's why re:heat, the North's wood heating specialist, have chosen to launch their Limited Edition Cow Hide biomass boiler covers.
---
Sammy Sugden Wins Craven Dairy Title at First Attempt
Up and coming dairy farmer Sammy Sugden made her first-ever foray into show arena at Skipton Auction Mart's main June sale – and crowned it with an remarkable debut championship success.
---
Charity Auction Success at Cereals 2014
£13,000 was raised for The Prince's Countryside Fund at an auction held at Cereals 2014 on Wednesday 11th June.
---
International Cattle Expert Temple Grandin comes to Carlisle
A world-renowned American animal scientist whose story was turned into an award-winning US TV film is coming to Cumbria to share her expertise on livestock handling.
---
Increasing Threat from Maedi Visna (MV)
Vets from Scotland's Rural College are appealing to sheep farmers across the UK to be alert to an increasing threat from Maedi Visna (MV) an incurable viral disease of sheep.
---
Time your OSR Desiccation with care this Season
Don't rush into desiccating your winter oilseed rape this season. The optimum glyphosate spray timing for well-structured modern hybrids is significantly later than for traditional, denser pure line stands.
---
Monaghan Farmer Expands Milk Production
Ivan Dawson and his brother Stephen farm in partnership near Carrickmacross in Co. Monaghan. They have been increasing their high yielding spring calving pedigree herd of Holstein Friesian cows over the years.
---
Chinese Premier gets Insight into JCB Business
JCB Chairman Lord Bamford met Chinese Premier Li Keqiang at an event designed to promote trade growth for British companies.
---
New Zealand High Commissioner Guest of Honour at Yorkshire Event
The High Commissioner of New Zealand to the UK will be guest of honour at a breakfast meeting at next month's Great Yorkshire Show with world trade and opportunities for farmers amongst his topics for discussion.
---
£120m China Beef and Lamb Export Deal
British beef and lamb could be heading to China in a new agreement that could be worth up to £120m to the UK economy each year.
---
Amazone Launches New Machines at the Highland Show
2014 has been a busy time at Amazone with a record number of product launches taking place and Ingliston will give us the opportunity to show you what exciting new kit we have to offer.
---
Bangor Student Wins Welsh Agriculture Student of the Year
A Bangor University student is to receive the Richard Phillips Agricultural Student of the Year Award, presented annually at the Royal Welsh Show to the best agricultural student studying in Wales.
---
Longtown Primestock Sale
The Cumberland & Dumfriesshire Farmers Mart plc had forward 14 prime cattle, 3 young bulls, 18 over thirty month cattle, 2,203 prime lambs, 1,582 prime hoggs and 4,294 cast ewes & rams at their weekly sale at Longtown on Thursday 19th June 2014.
---
New Mccormick Dealership for Agricultural Engineer
Agricultural engineer Andrew Downing has realised a long-held ambition to represent a major international tractor manufacturer and his dealership has been selected to handle the McCormick range in Cambridgeshire.
---
Fendt Katana 65 Forage Harvester Presents in Poland
The 9th "Zielona Gala" agricultural equipment fair was held in Szepietowo/Poland. More than 60 brands presented their products at the agricultural equipment fair.
---
Judi Makes 174-mile Journey on New Holland Combine for Cancer Charity
Farm worker Judi James completed an incredible 174-mile fundraising journey on Wednesday when she rolled into her home village of Littlebredy in Dorset on a New Holland combine she drove all the way from London.
---
Lloyds Bank Grows Agriculture Team by 20 Per Cent
Following consistent growth over the past five years in demand among farmers for lending and specialist banking guidance, Lloyds Bank has announced its intention to significantly strengthen its Agriculture division.
---
Animal Welfare Should be at the Heart of Large Farm Projects
The welfare of cattle should be built into the core of any proposal for large-scale farming projects, according to the lawyer who won a landmark victory in the High Court.
---
Shear Success on the Cards at Great Yorkshire Show
Sheep shearing at the Great Yorkshire Show will have a 'new look' this year, with the introduction of a class specifically for women shearers.
---
New Holland Launches Upgraded T4 Tractor Range
Launched for the first time in Europe at Cereals 2014, New Holland's popular T4 range has been enhanced with additional transmission options and improved operator comfort.
---
Rockfirth Halifax leads Carlisle Limousins at 10,500gns
Rockfirth Halifax from Thomas Threlkeld, made 10,500gns and led the trade at the British Limousin Cattle Society's end of season Summer Sale held at Borderway Mart, Carlisle on Friday 13th June.
---
[more]
---
New Measures Announced to Help Tackle Bovine TB
Further measures to strengthen our bovine TB cattle controls and prevent the spread of disease have been proposed in a consultation which began on Wednesday 11th June 2014.
---
Farmers are Back to the Fore in the Competition for Land
We are coming up to the half way mark in the year and H&H Land and Property, with their offices across the North of England and South West Scotland, have had a busy year so far.
---
IMMA Silver Award for Axial-Flow 9230 Combine
Case IH's Axial-Flow 9230 was the only combine to receive an International Machinery Manufacturers Award (IMMA) award at the Cereals event held on the 11th and 12th June.
---
Quality Store Cattle Forward at Hexham
Hexham & Northern Marts offered 322 head of store cattle at their weekly sale. A great entry for the time of year saw increased quality on the week and this was reflected in the trade.
---
Same Deutz-Fahr Inaugurates New Production Sites in China
Through Changlin DEUTZ-FAHR, an equal joint venture with the Chinese group Changlin, SAME DEUTZ-FAHR inaugurated two new plants in China for an investment of € 40 million.
---
Crop Conferences Provoke Food for Thought
'Put in more Carbon than you take out' was the basic message from Steve Townsend of Soil First Farming given to delegates at both of Amazone Ltd's first regional Intelligent Crop Production Conferences 2014.
---
Business Secretary Welcomed to JCB for Skills Insight
Business Secretary Dr Vince Cable visited Staffordshire for an insight into JCB's development of skills for the future and its global manufacturing operations.
---
New Red Clover Offers High Yields and Protein
Magellan tetraploid red clover has been added to this year's Recommended List of Grass and Clovers. It significantly outperforms other red clovers, particularly in terms of yield, ground cover and protein content.
---
NSA North Sheep 2015 to be Held in Cumbria
North Sheep 2015, the National Sheep Association's (NSA) key biennial event for the North of England's sheep sector, will be held in Cumbria next year.
---
Longtown Primestock Sale
The Cumberland & Dumfriesshire Farmers Mart plc had forward 28 prime cattle, 4 young bulls, 21 over thirty month cattle, 2,583 prime lambs, 1,582 prime hoggs and 4,114 cast ewes & rams at their weekly sale at Longtown on Thursday 12th June 2014.
---
Six Herds Under the Spotlight for 2014 NMR RABDF Gold Cup
This year's old Cup will go to one of six dairy herds who have completed several rounds of the competition and reached the final line up.
---
IHFA National Open Day at Newtowngore
Co. Leitrim farmers John and Graeme Taylor have been chosen to host the National Open Day of the Irish Holstein Friesian Association on Wednesday 9th July, 2014.
---
Gene Study Shows How Sheep First Separated From Goats
Scientists have cracked the genetic code of sheep to reveal how they became a distinct species from goats around four million years ago.
---
Farmers' Battle with Climate Change Could Spark Rural Renewal
FAO publication highlights success stories in "climate-smart agriculture" and stresses need to transition to new approach to food production.
---
Longtown Primestock Sale
The Cumberland & Dumfriesshire Farmers Mart plc had forward 28 prime cattle, 2 young bulls, 19 over thirty month cattle, 1,551 spring lambs, 1,654 prime hoggs and 3,667 cast ewes & rams at their weekly sale at Longtown on Thursday 5th June 2014.
---
Science Behind Aughafatten Farm Success
A 'back to basics' themed AgriSearch farm walk drew over 70 farmers to the Aughafatten farm of Tom Moorhead and family, who run 130 suckler cows and 220 ewes.
---
Tim Robinson Lands Skipton Prime Lamb Title Again
Lancashire's Tim Robinson landed back-to-back championships at the June prime lamb show at Skipton Auction Mart, following up on his first-ever title win at the previous month's showcase.
---
Watch Out! for Illegal Pesticides at Cereals 2014
Attendees at this year's Cereals event are being encouraged to keep their eyes open for the Watch Out! for illegal pesticides campaign logo.
---
Tractor Fest Attracts Vintage Enthusiasts
More than 1,300 enthusiasts have registered with the Yorkshire Vintage Association, the organisers of Tractor Fest which is being staged at Newby Hall and Gardens, Ripon, on Saturday and Sunday 7 and 8 June.
---
Woldlink to Launch at Cereals 2014
Supply and service provider Woldlink will be attending Cereals 2014 to demonstrate how you can save on your overheads with their extensive list of offered product lines and services through significantly discounted prices as a result of their purchasing power.
---
Next Round of Farming for a Better Climate Launched
The next round of Farming for a Better Climate, a scheme to help farmers reduce their carbon footprint, has been a launched with additional Government funding.
---
Cogent Launches 2015 Photo Competition
Cogent Breeding Limited has announced the launch of a photography competition to find 12 beef and dairy cattle related photos for the company's 2015 calendar under the theme of 'Herd Highlights'.
---
EXPO Milan 2015 to Galvanize Action on Food Security
FAO Director-General says upcoming hunger and nutrition events in Italy of paramount importance in tackling urgent challenges.
---
AtlasFram Group Announces Rebate on Spearhead Machinery
Members of AtlasFram Group
the UK's foremost farmers' cooperative, are now able to benefit from exclusive rebates on the full range of machinery products from Spearhead Machinery.
---
Kirkley Hall Campus to Sponsor the Glendale Show
Northumberland College's land-based Kirkley Hall Campus is proud to be one of the main sponsors of the Glendale Show.
---
Consider Organic Rules in Food Information Regulations
Organic food manufacturers have been warned that product labels changed to meet new regulations must be checked with their organic control body before going into print.
---
How to Improve the Lifetime Production Cycle of a Cow
Dairy farmers need to replace cows in the herd frequently because of health and infertility issues; yet this expensive practice could also be avoided in some cases through a range of simple, effective measures.
---
Scotsheep Sale of Ewe Hoggs Set to Attract Strong Bidding
A total of 28 pairs of ewe hoggs of 16 breeds will be on offer at a novel auction sale of breeding sheep which will round off Scotland's national sheep event, NSA Scotsheep 2014, on Wednesday June 4.
---
Hexham Store Cattle Dearer
Hexham & Northern Marts offered exactly 600 head of store cattle and suckled calves for their last sale of May.
---
Big Line-Up of New Holland Models at Welsh Grassland
The depth and strength both of New Holland's range of equipment and its network of dealers will be on display to the crowds at this year's Welsh Grassland show on Thursday 5th June.
---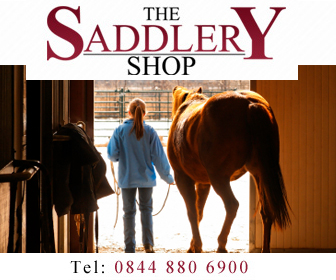 ---

Stackyard News
home | agri-services | pedigree pen | news | dairy | beef | machinery | property | organisations | site map