Stackyard News - May 2014
Agricultural, Environmental, Countryside and Farming News from the UK and beyond.
Oddacres Tops Skipton Pedigree Beef Showcase
John and Claire Mason's prolific Oddacres Limousin herd in Embsay again showed its pedigree when securing back-to-back top price honours at Skipton Auction Mart's latest pedigree beef breeding cattle fixture, the annual multi-breeds show and sale.
---
Deutz-Fahr 7250 TTV Agrotron Wins the 2014 Compasso D'oro
The Deutz-Fahr 7250 TTV Agrotron has won the 2014 Compasso D'Oro, one of the most prestigious design awards in the world.
---
New MEPs Asked to Address TSE Burden on UK Sheep Sector
The National Sheep Association (NSA) has written to all 73 newly elected and re-elected MEPs, plus the 39 outgoing representatives, drawing their attention to a £23 million annual bill burdening sheep farmers due to one single piece of EU legislation.
---
Longtown Primestock Sale
The Cumberland & Dumfriesshire Farmers Mart plc had forward 18 prime cattle, 1 young bulls, 14 over thirty month cattle, 809 spring lambs, 3,420 prime hoggs and 3,806 cast ewes & rams at their weekly sale at Longtown on Thursday 29th May 2014.
---
Local Growers form Northern Ireland Soft Fruit Association
A Northern Ireland Soft Fruit Growers Association has been formed to support local producers expanding output to meet the rising demand for local produce.
---
Oilseed Rape Pod Shatter Resistance Proves its Worth
Genetic resistance to pod shattering is providing winter oilseed rape growers across the country with a valuable way of maximising crop yields and minimising subsequent volunteer problems, according to the UK's leading breeder.
---
Two New McCormick Tractor Ranges in the Spotlight
The transformation of the McCormick tractor range shifts up a gear at the Cereals Event when the new ranges will be under the spotlight.
---
Warwick Secure Contract to Store 14,000 Crop Seed Samples
Warwick Crop Centre at the University of Warwick has won a five year contract from Defra to continue to host the UK Vegetable Genebank at the University's Wellesbourne Campus.
---
NFYFC Calls on New MEPs to Deliver for Young Farmers
The National Federation of Young Farmers' Clubs is calling for the UK's newly elected MEPs to support young farmers to provide sensible and workable agricultural legislation throughout Europe amid fears MPs may back down on Pillar 2.
---
Northumberland County Show Results Round Up
Geoff Hubbuck awards the Northumberland Show Champion of Champions to a Clydesdale Horse.
---
Record Averages for Bala Sheep Dogs
The Spring Sale of working sheepdogs at The Rhiwlas Estate, Bala proved to be a very successful day with a large crowd of potential buyers witnessing record averages for the dogs forward.
---
Carlisle Beef Shorthorn Bulls Peak at 6,500gns
A new female Beef Shorthorn average of £2,725 was established with 100% clearance confirming the insatiable demand for the breed, whilst bulls sold to 6,500gns at the society's official sale in Carlisle on Friday 23 May.
---
Children's Countryside Day Marks 10 Ground-Breaking Years
AgriSearch would like to thank all those dairy farmers who recently responded when asked "What do you want?" as regards scientific research to address current problems and knowledge gaps facing the Northern Ireland dairy industry.
---
Research and Knowledge Transfer - What do Dairy Farmers Want?
AgriSearch would like to thank all those dairy farmers who recently responded when asked "What do you want?" as regards scientific research to address current problems and knowledge gaps facing the Northern Ireland dairy industry.
---
FAO and OIE Boost Collaboration on Animal Health
Joint programmes to address diseases including rabies, foot-and-mouth disease, and peste des petits ruminants, and ensure judicious use of veterinary drugs with WHO.
---
2014 NBA Beef Expo Hailed a Record-Breaker
With the Theme of "British Beef Feeding our Nation", the 2014 NBA Beef Expo has been hailed a Record-Breaker.
---
EFSA Report Shows Pesticide Residue Compliance Rates Above 97%
The Crop Protection Association (CPA) has welcomed the findings of the European Food Safety Authority (EFSA) annual report on Pesticide Residues in food, which has shown residue compliance rates above 97%.
---
Grower Days Highlight the Best High Erucic OSR Varieties
Technology Crops International offered farmers the opportunity to evaluate the exciting potential of High Erucic Acid Rapeseed (HEAR) at a series of open days throughout England and Scotland.
---
New Satellite Broadband Agreement is Boost for Farmers
Avonline Broadband, the UK's largest satellite broadband provider, has announced an agreement with UK operator Avanti that has expanded its range of satellite based broadband solutions for the farming industry.
---
Keenan Launch inTouch Service for Northern Ireland
Richard Keenan & Co. Ltd recently launched their inTouch system for Northern Ireland at a function in Hillsborough. InTouch is the new easy way for livestock farmers to get more from their feeds through precision nutrition and precision feeding.
---
Welsh CAP Decisions Must Level the UK Playing Field
Welsh sheep farmers are at risk of being seriously disadvantaged if the Welsh Government does not look at directing funds to upland areas.
---
Longtown Primestock Sale
The Cumberland & Dumfriesshire Farmers Mart plc had forward 16 prime cattle, 4 young bulls, 7 over thirty month cattle, 308 spring lambs, 4,054 prime hoggs and 3,294 cast ewes & rams at their weekly sale at Longtown on Thursday 22nd May 2014.
---
A Rare Opportunity to Rent a Cumbrian Farm
H&H Land and property have announced details of a sizeable stock rearing farm, being let as a whole under a Fifteen Year Farm Business Tenancy.
---
England Pulling Together to Tackle Key Dairy Diseases
DairyCo is leading a new RDPE-funded campaign to promote better control of four major diseases or conditions affecting the profitability of dairy farming – BVD, Johne's Disease, lameness and mastitis.
---
Pope Francis to Attend International Conference on Nutrition
It has been confirmed Pope Francis will attend the Second International Conference on Nutrition hosted by FAO and WHO in Rome.
---
Twose New Three-Section Rollers are a Triple Treat
A new range of three-section rollers has been launched by Twose to supersede its popular UHF models.
---
Skipton Mart's Spring Sale of Working Sheep Dogs
Northern Ireland's Hugh McKee led the field on price at Skipton Auction Mart's annual Spring sale of working sheep dogs.
---
Report Highlights Growing Role of Fish in Feeding the World
More people than ever before rely on fisheries and aquaculture for food and as a source of income, but harmful practices and poor management threaten the sector's sustainability, says a new FAO report.
---
Limousin Females Excite Buyers at Newark
An unparalleled offering of Limousin females met a truly insatiable demand at Newark when the centre recorded its second 100% clearance of Limousin breeding stock in five weeks.
---
Dry Spring Highlights Benefits of Strip Tillage
The very dry spring in many regions of the UK underlined the benefits of using strip tillage to establish crops, particularly on heavier soils and those with high clay content, according to crop establishment specialists Claydon Drills.
---
Butcher and Brewer Work on Grand Depart Taste Boost
R&J Yorkshire's Finest Farmers & Butchers are working in tandem with West Yorkshire brewer Timothy Taylor's to create exclusive French-style bangers and beer to tempt the tastebuds of Tour de Yorkshire fans across the region.
---
[more]
---
Farmers Guardian Wins NOAH Writer of the Year Award
The National Office of Animal Health (NOAH) has announced the names of the winner and runner-up for the British Guild of Agricultural Journalists NOAH Writer/Broadcaster of the Year 2013 award.
---
New Holland Celebrates 50 Years of Manufacturing at Basildon
New Holland Agriculture held a press conference on 15th May 2014 at its Basildon plant in celebration of the facility's 50 years of continuous tractor operations.
---
Sheep Breed Societies Focus on Meeting Market Demand
The 2014 NSA Breed Society Forum on Thursday 8th May at the Royal Welsh Showground saw technical information and lively debate on the theme of 'meeting the needs of the commercial farmer'.
---
Oddacres Herd Shines at Skipton Pedigree Limousin Show
The renowned Oddacres pedigree herd was the standout performer on Craven Limousin Day, the annual Spring show and sale of pedigree bulls and females at Skipton Auction Mart.
---
Thousands of Young Farmers Attend Annual Convention 2014
A record number of young farmers attended The National Federation of Young Farmers' Clubs' (NFYFC) Annual Convention 2014.
---
Longtown Primestock Sale
The Cumberland & Dumfriesshire Farmers Mart plc had forward 25 prime cattle, 34 over thirty month cattle, 130 spring lambs, 3,747 prime hoggs and 3,342 cast ewes & rams at their weekly sale at Longtown on Thursday 15th May 2014.
---
Don't Get Careless Over Liver Fluke
Vets from SRUC warn sheep farmers that while liver fluke epidemics may have failed to hit the headlines during this recent winter, they have not disappeared and should not be forgotten.
---
How Can the Next UK Government Boost Agricultural Production?
That is the question being asked by the Crop Protection Association (CPA) at its Annual Convention on the 15th May 2014.
---
Royal Visits Announced for the 2014 Great Yorkshire Show
The Yorkshire Agricultural Society is delighted to announced that there will be two Royal visitors attending its flagship event, the Great Yorkshire Show.
---
Croxteth Home Farm Threatened with Closure
In a bid to save £156 million over three years, Liverpool City Council have announced their plans to close RBST Approved Conservation Farm Park, Croxteth Home Farm.
---
East of England Smithfield Festival 2014 Judges Announced
Plans are well on track for this year's East of England Smithfield Festival, with the event organisers this week announcing the judging line up for the show.
---
Competitors Drive McCormick in YFC Tractor Handling Contest
Competitors in a tractor handling contest at the Eskdale District YFC rally had the tricky task of manoeuvring a long trailer through a tight course marked out with fencing stakes.
---
Carlisle Charolais Meet Solid Commercial Demand
Charolais bulls met a solid commercial demand selling to a top of 11,500gns and achieving a new breed centre record average of £5,593 for 88 bulls which represented 93% clearance in Carlisle on Saturday 10 May.
---
JCB Delivers Third Highest Profit Ever in Tough 2013 Market
JCB achieved its third most profitable year in its 68-year history in 2013, the company has announced.
---
Demonstration Event to Preview New Kuhn Grassland Machinery
Kuhn Farm Machinery is teaming up with Chandlers (Farm Equipment) Ltd to demonstrate a range of grassland equipment on Wednesday 28th and Thursday 29th May.
---
Downkillybegs Flock Leads Dorset May Fair
Rams met a virtual clearance at the annual Dorset May Fair in Exeter Livestock Centre on behalf of the Dorset Horn and Poll Dorset Sheep Breeders' Association.
---
Poor Information on Halal is Confusing Consumers
The practice of not stunning animals before slaughter is not common, even in meat intended for the halal market, says the National Sheep Association.
---
Longtown Primestock Sale
The Cumberland & Dumfriesshire Farmers Mart plc had forward 25 prime cattle, 12 young bulls,17 over thirty month cattle, 76 spring lambs, 3,747 prime hoggs and 3,342 cast ewes & rams at their weekly sale at Longtown on Thursday 8th May 2014.
---
Amazone to Launch the Cayron Range at Cereals 2014
Amazone, as the harvest to harvest specialists, understand totally the needs of the arable farmer and the range of kit now offered increases year on year to cope with those demands.
---
Aultside Hulk Leads Carlisle May Limousins at 55,000gns
Gary Patterson from Upper Forgie, had a day to remember when selling his bull, Aultside Hulk, for 55,000gns and leading the trade at the British Limousin Cattle Society's 2014 May Sale at Carlisle.
---
Brown Beltex Best at Skipton Breeding Sheep Highlight
Skipton Auction Mart's busy May Day bank holiday sales calendar again featured the annual sale of breeding sheep, attracting a strong turnout of 2,540 hoggs and lambs, and geld gimmer hoggs.
---
Claydon Launch New Hybrid T Trailed Drills
Claydon will launch its new Hybrid T drill, a trailed version of the company's existing linkage-mounted Hybrid seed/fertiliser unit, at Cereals 2014.
---
Armagh Bramley Apple Business to Blossom!
Gaining EU Protected Food Name Status gave Armagh Bramley apple growers a unique opportunity to increase income and grow.
---
Polaris Celebrates 60th Anniversary with Ranger Limited Editions
Polaris is celebrating 60 years of manufacturing with the introduction of four Ranger Limited Edition models for 2014.
---
Barbecue Champions Crowned after a Sizzling Competition
The national Barbecue Grand Champion was crowned in a red-hot contest between the best butchers from across the land held on Tuesday 29th April 2014.
---
Charolais Peak at 6,800gns in Welshpool
Modern British Charolais were in demand selling to a top of 6,800gns at the breed society's official sale in Welshpool on Friday 2 May 2014.
---
Countess Wessex Receives JCB's NSPCC Cheque
Children's charity the NSPCC was given millions of reasons to smile thanks to the fundraising efforts of JCB employees and the generosity of company chairman Lord Bamford.
---
Running Sucklers to Suit Our Other Business
Farming just outside Castlewellan, Co Down cousins Michael and Eamon Rice run 120 suckler cows in a spring calving system with all calves are reared through to slaughter.
---
Young Farmers Plan the Future at Annual Convention 2014
Preparing for technological changes in farming is critical for the next generation and will be the focus of an agricultural forum at the NFYFC Annual Convention in Blackpool.
---
CAP Issues Discussed as NSA Spends Useful Day with Owen Paterson
Moving CAP money up the hill was a major focus for the National Sheep Association and Owen Paterson, when the Minister spent Thursday 1st May visiting NSA members and rural businesses near Kendal, Cumbria.
---
Longtown Primestock Sale
The Cumberland & Dumfriesshire Farmers Mart plc had forward 15 prime cattle, 7 young bulls,15 over thirty month cattle, 43 spring lambs, 4,693 prime hoggs and 3,802 cast ewes & rams at their weekly sale at Longtown on Thursday 1st May 2014.
---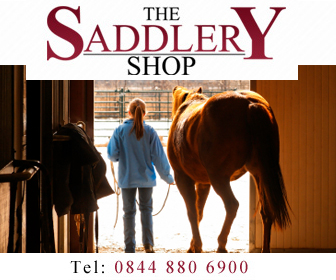 ---

Stackyard News
home | agri-services | pedigree pen | news | dairy | beef | machinery | property | organisations | site map