Stackyard News - March 2014
Agricultural, Environmental, Countryside and Farming News from the UK and beyond.
Winter Weather Increases Leaf Spot Risk
Rothamsted Research is warning growers that the wet winter conditions have left oilseed rape crops at high risk from light leaf spot.
---
Dredging begins in Somerset
Dredging of one of the major rivers in the Somerset Moors and Levels will begin today, the Environment Agency announced.
---
9,000Gns Top Price at Cowporation Dispersal
The Dispersal Sale of the Cowporation Herd on behalf of Mr Teus Dekker, held at Carlisle on Friday 28 March 2014, saw a top price of 9,000gns paid for the four-year-old Nebo Favorite.
---
Asda/ABP BeefLink Establishes Scottish Suckler Group
In a move intended to help create greater dialogue and understanding between Scottish beef farmers, processors and retailers Asda and ABP have this week announced the formation of the Asda/ABP BeefLink Scottish Suckler Strategy Group.
---
Excitement Builds for 2014 Genetic Elite Sale
A procurement of leading lots is causing organisers to brand this year's Genetic Elite Sale the best in decades.
---
NSA Honours Outstanding Contributions to the Sheep Industry
The National Sheep Association (NSA) has named sheep farmer Margaret Dalton OBE and sheep consultant Dr John Vipond as joint winners of the 2013 George Hedley Memorial Award.
---
GNK Overseeder Goes on Trial
Pitchcare are holding a tractor mounted seeder demonstration at Loughborough Endowed School, Leicestershire on Friday 11th April 2014.
---
Partnership Growing for Quality Seed
With more than 30 years seed growing experience behind him, agricultural business manager, John Harmer currently has a quarter of the 800 ha of arable land devoted to Master Seeds quality seed production.
---
European Patent Office Upholds Claydon Drills' Patent
Claydon Drills has successfully defended and upheld a challenge to the patent on its unique twin-tine seeding system following proceedings at the European Patent Office in The Netherlands.
---
Setting New Standards in Added Value Winter OSR
The arrival of the first winter oilseed rape varieties to combine market-leading gross output with a premium-earning high oleic, low linolenic specification heralds an exciting new era of opportunity for OSR growers.
---
Millions of Pounds Worth of Investment for the Allen Valleys
The North Pennines Area of Outstanding Natural Beauty Partnership has announced that a multi-million pound project to conserve and celebrate the landscape of the Allen Valleys will begin next month.
---
Ready, Steady, Cook, Auctioneers!
Cookery competition between auctioneers set to attract the crowds at NBA Beef Expo.
---
Opening of £2.4m Dairy Unit Marks New Era for College
Lord Curry of Kirkharle performed the official opening ceremony of Newton Rigg College's £2.4m state of the art dairy unit, marking a hugely significant day for British farming and agricultural education.
---
Agquip Dribble Bar Delights Farmers Neighbours
Since dairy farmer Bryan Hanna used a Manure Efficiency Technology Scheme (METS) grant to help acquire a AGQUIP dribble bar, his neighbours have been making plans to apply when the scheme re-opens.
---
Longtown Primestock Sale
The Cumberland & Dumfriesshire Farmers Mart P.L.C. had forward 12 prime cattle, 4 young bulls, 19 over thirty month cattle, 6,121 prime hoggs and 3,012 cast ewes & rams at their weekly sale at Longtown on Thursday 27th March 2014.
---
Call to Those Who Rent Out Land to Engage in Survey
NFU Scotland is urging all land owners who rent or lease out land on any basis to engage in the Scottish Government's survey of the sector.
---
Large Entry for Holstein Friesian Bull Sale
Harrison & Hetherington in conjunction with the Border and Lakeland breeders club will be holding the UK's largest spring show and sale of Holstein Friesian bulls.
---
Housemans Secure Another Craven Dairy Auction Title
Regular vendors were again responsible for the lion's share of the prizes at the main BOCM Pauls-sponsored March Craven Dairy Auction at Skipton Auction Mart.
---
Dutch Treat for Drumlina Holsteins
Sandy Moore and son Andrew were the first milk producers in the British Isles to install a Vink Hoofcare Spray Mat last September on their family farm near Smithborough, Co Monaghan.
---
Vicon Expert Drum Mower Receives the Red Dot Design Award
A jury of international designers and design experts has awarded Kverneland Group's new Vicon EXPERT 432F drum mower the prestigious 2014 Red Dot Product Design Award.
---
County Show Announces 2014 Champion of Champions Judge
The eagerly awaited name of the prestigious Champion of Champions' judge at this year's Northumberland County Show has been announced.
---
Kongskilde Handling System at the Heart of Grain Drying Facility
A versatile, efficient and durable grain handling system is at the heart of a new drying complex on a Cambridgeshire farm that has removed a significant harvest bottleneck.
---
Lamborghini Nitro Wins the Red Dot Product Design Award 2014
Lamborghini Trattori enriches its medal collection with the Red Dot Product Design Award 2014, won by the Lamborghini Nitro.
---
CAP Uncertainty hits Dungannon Simmentals
Bulls sold to a top of 3,000gns, at the Northern Ireland Simmental Cattle Breeders' Club's spring show and sale, held at Dungannon Farmers' Mart on Friday 21st March.
---
C&D Strengthens the Team at Dumfries Mart
Cumberland & Dumfriesshire Farmers' Mart plc has announced two new appointments at its Dumfries Mart to support the company's growth plans for the marketing of livestock in south west Scotland.
---
Northern Ireland BVD Eradication Programme Update
The programme has now been running since 1st January 2013 and continues to make good progress. To date, approximately 190,000 tissue sample tags have been ordered for use in 3,000 herds.
---
British Lamb on the Menu all Year Round at Livestock Auction Markets
Many people are about 20 years behind the times when it comes to buying British lamb because they still think it is a seasonal product that isn't available between Christmas and Easter.
---
First Case of Cattle Scab Found in Scotland
The first case of Cattle Scab to be confirmed in Scotland since the early 1980s has been diagnosed by vets at SAC Consulting's St Boswells Veterinary Investigation Centre.
---
Sheep Shearing Competition set to Draw the Crowds to Scotsheep
Eight regional teams of top open shearers will take part in a novel sheep shearing competition at NSA Scotsheep 2014 at Quixwood, Grantshouse, Berwickshire, on Wednesday, June 4.
---
Bird Expert Comes Home to Roost to Lead Identification Course
A new four-day course being run by the North Pennines Area of Outstanding Natural Beauty (AONB) Partnership's WildWatch project is aiming to help people learn more about the abundant birdlife in the area.
---
Satellite Broadband Prize Trial for Northamptonshire Farmer
A Northamptonshire farmer is experiencing faster broadband for the first time - via satellite- as part of a trial by Northamptonshire County Council.
---
Glaslough Holstein Hat-Trick
The 2014 Irish National Holstein Show at Moira on Friday 14th March proved to be a red letter event for the County Monaghan-based Glaslough Herd owned by brothers David and Kenny Boyd.
---
Hexham Native and Continental Store Cattle
Hexham & Northern Marts had forward an entry of 652 store cattle and suckled calves at their weekly sale on Friday 21st March which included native breed types for the special monthly sale of such cattle.
---
NSA Pushes for ANC as a Potential Lifeline for Hill Farmers
Ongoing discussions around the implementation of CAP reform in Wales suggest designating farmland above the moorland line as an Area of Natural Constraint (ANC) could provide a much needed lifeline for upland farmers.
---
Union to Meet MPs to Discuss Land Ownership
Radical changes of existing regime has potential danger to destroy family farms.
---
FAO Launches New Data on Forest Resources
New data released on the occasion of the International Day of Forests confirm that forest areas continue to decline globally, with the biggest losses of tropical forests occurring in South America and Africa.
---
How Nutrient Management Improves Farm Profitability
Large increases in the price of fertiliser and pressure on the agricultural industry to reduce its contribution to water pollution mean that making best use of nutrients has never been more important.
---
Scottish Farmers Move Back to Fertiliser Placement
Arable farmers in Scotland are changing back to combination drilling in a big way due to better crop establishment, enhanced plant nutrition, improved fertiliser placement and reduced inputs according to Claydon Drills.
---
Tributes Paid as Link with JCB's Pioneering Past Dies
Tributes have been paid to one the first ever people to work at JCB who has died at the age of 87. John Wheeldon was the 6th person recruited by company founder Joseph Cyril Bamford in August 1948.
---
Longtown Primestock Sale
The Cumberland & Dumfriesshire Farmers Mart P.L.C. had forward 21 prime cattle, 10 young bulls, 32 over thirty month cattle, 5,943 prime hoggs and 3,778 cast ewes & rams at their weekly sale at Longtown on Thursday 20th March 2014.
---
Young Sheep Handlers have more Options at this Year's Show
After the success of last year's Young Sheep Handlers Class, organisers of the Northumberland County Show have relaxed the criteria this year to allow children to show any sheep of their choice.
---
Sowrays Strike Again at Skipton's Calf Show
Multiple calf show champions, brothers Shaun and Peter Sowray, of Bowes Green Farm, struck again when securing both leading honours at the annual Spring show and sale.
---
Welcome to the New Holland World at Agrotech!
More than 600 exhibitors from all over the world on 60,000 m2 and more than 60.000 visitors have attended the International Agricultural Exhibition Agrotech 2014 which took place in Kielce, Poland.
---
Pickles Family Repeat Coup at Craven Feather Auctions
Poultry breeder Richard Pickles again ruled the roost when exhibiting the champion trio of Large White Wyandottes at the annual Craven Feather Auctions Spring show and sale.
---
New Raft of Scholarships Announced by Newton Rigg College
An extensive range of residential scholarships has been announced by leading land based college, Newton Rigg. Up to 25 awards are available and are open for application to young people from across the North of England for the academic year 2014/15.
---
Fresh Face In Farm Footwear
Didier Vervacke has been appointed sales manager for the United Kingdom and Irish Republic by Belgian company Bekina.
---
TFA Wins Planning Protection for Farm Tenants
The Tenant Farmers Association is pleased that the Government has listened to its concerns over the extension of permitted rights to develop farm buildings into houses.
---
Forestry Commission Cattle help the Environment
In 2009 Forestry Commission (Scotland) formed the Katrine Fold of Highland cattle, with young heifers bought in from mostly West coast sources.
---
Broad Support Among Europeans for the New CAP
Over three-quarters (77 %) of Europeans believe the common agricultural policy (CAP) benefits all EU citizens and over 90 % support the main trends of the new CAP.
---
Countdown in Anticipation of the World's Breed-Leading Holstein Bull Begins...
The countdown has begun to the launch of semen from Cogent Breeding Limited's world-leading Holstein bull, Cogent Supershot.
---
Reducing the Risk of Mastitis
Do shearling ewes need different management at lambing to reduce the risk of Mastitis?
---
FAO Initiative Brings Global Land Data Under One Roof
A new FAO database collects previously scattered and unharmonized land cover information from around the globe into one centralized database.
---
MP Visits Threatened Birmingham Children's Farm
Bromsgrove Member of Parliament, Mr Sajid Javid, has made an 'eleventh hour' visit to a Birmingham children's farm threatened by council budget cuts.
[more]
---
Market Intelligence says Meat Consumption in Decline
According to a new Market Report from market intelligence provider Key Note, rising industry costs and inflation led to market growth of 6.9% between 2012 and 2013.
---
UK Pig Industry Moves to Red Alert over PEDv
The British pig industry is on red alert, in a bid to prevent an outstandingly virulent pig disease from entering the country.
---
NSA Asks Farmers to Share Experiences of Sheep Worrying
The National Sheep Association (NSA) wants to hear farmers' experiences of sheep worrying by dogs.
---
New-Look Hall Proposed for Great Yorkshire Showground
The Great Yorkshire Showground is poised to enter a new era as owners, the Yorkshire Agricultural Society, unveil plans to replace its original exhibition hall, Hall 1.
---
How Reliable is your BVD Test?
Not all BVD test methods will pick up 100% of PIs with the risk of infection from undetected PIs remaining in the herd.
---
Longtown Primestock Sale
The Cumberland & Dumfriesshire Farmers Mart P.L.C. had forward 31 prime cattle, 2 young bulls, 12 over thirty month cattle, 6,123 prime hoggs and 3,920 cast ewes & rams at their weekly sale at Longtown on Thursday 13th March 2014.
---
NFUS Welcomes Start to Vital Support Payments
NFU Scotland has welcomed the announcement from Scottish Government that lifeline support for those farming in Scotland's Less Favoured Areas (LFAs) will be arriving in bank accounts from 11th March.
---
Elite Limousin Genetics on Offer in Cowporation Dispersal Sale
British buyers are being offered the chance to snap up some of the very best French, Dutch and UK Limousin bloodlines at the Cowporation Dispersal Sale in Carlisle on 28 March.
---
JCB Machines Play Vital Role in Somerset Flood Relief Operation
The Environment Agency is spearheading massive flood relief efforts in the Somerset Levels with the help of a fleet of six JCB machines.
---
Steady Increase in Incidents of GM Crops in Traded Food and Feed
The increased production of genetically modified crops around the globe has led to a higher number of incidents of low levels of GMOs being detected in traded food and feed.
---
Blacker Hall Farm Shop Announced the Best in Britain
Multi award-winning Blacker Hall Farm Shop In Wakefield has been named the best in Britain.
---
Holstein UK's 2013 All Britain Award Winners
Holstein UK has released the winners of its coveted All Britain Awards, Voted on by the Breed Society's 43-strong National Judges panel, the 2013 winners showcase the best of British Holsteins.
---
Maize Yields Boosted Using Microgranular Fertiliser at Drilling
The use of a starter fertiliser when drilling maize crops can boost yields of dry matter and starch.
---
No Justification for Farm Rents to Increase this Year
The Tenant Farmers Association has warned agricultural landlords and their agents that there is no scope for rent increases this year on farm tenancies regulated by the Agricultural Holdings Act 1986 following their last rent reviews three years ago.
---
Third Borderway UK Dairy Expo Attracts Record Crowds
Borderway UK Dairy Expo cemented its position as the key spring showcase for the industry, attracting 350 livestock entries and in the region of 7000 visitors to this year's event.
---
Krone Sales Increase to EUR 1.5 billion
The Krone Group generated sales of nearly EUR 1.5 billion during the past financial year. Compared with sales of around EUR 1.39 billion in the previous year.
---
Holstein Bulls to 3,600gns at Kilrea
Quality bulls met a steady trade selling to a top of 3,600gns at Holstein NI's recent show and sale, hosted by HA McIlrath and Sons at Kilrea Mart.
---
Docks are in the 'Starting Blocks' and Ready to Grow
Docks could pose bigger problems than usual for grassland farmers this spring, as the mild winter has encouraged early perennial weed growth.
---
Recommended List for Maize-Under-Plastic in Marginal Areas
The results of the 2013 maize-under-plastic trial and variety recommendations for 2014 have been published by the Department of Agriculture, Food and the Marine in Southern Ireland.
---
Robinson Family Title Success at Skipton
A first-ever Craven Dairy Auction championship fell to the North Craven-based Robinson family at Skipton Auction Mart's opening March show and sale.
---
Tyre Choice and Pressures Critical Following Extreme Weather
Unprecedented wet weather across all regions of the UK this winter could cause lasting damage to soils and soil structures that may take years to put right.
---
The Prince's Countryside Fund Opens for Applications
This winter's exceptionally wet weather has brought misery to thousands of flooded families, farms and businesses across Britain.
---
Hexham Show & Sale of Store Cattle & Suckled Calves
Hexham & Northern Marts held their Special Spring Prize Show & Sale of Store Cattle & Suckled Calves over two days and saw great entries for both events.
---
Dungannon Charolais Peak at 6,200gns
Charolais sold to a top of 6,200gns in Dungannon on Friday 7 March at the breed's NI Club export show and sale.
---
Workwear That Makes You Look Good When You're Getting Dirty
Scruffs workwear is making it easy for men to look good when they are working hard, with the launch of the new Spring/Summer fashion workwear collection.
---
German Contractors Like to Drive Fendt
40 percent of contractors in Germany drive a Fendt tractor. In second place on the list of favourites is John Deere, followed by Case-IH, Deutz and New Holland.
---
National Park Authority Welcomes Government Planning Law Decision
A Government decision to exclude national parks from planning changes that would allow the uncontrolled conversion of barns into houses has been welcomed in the Yorkshire Dales National Park.
---
All Breeds All Britain Calf Show Judges Announced
Holstein UK has revealed its new venue and outstanding judging line-up for the 2014 All Breeds All Britain Calf Show.
---
Leading Organic Body Appoints New CEO
The new chief executive of one of the UK's leading organic bodies has been revealed.
---
Empowering Women in Agriculture
International Women's Day event at FAO eyes role of gender equality in ending hunger and fostering sustainable food systems.
---
Poorly Set-Up Silage Equipment is Wasting Farmers' Money
Farmers planning to buy silage additives this season will be throwing their money away if they fail to ensure their application equipment is properly sited and calibrated.
---
Choose Fodder Beet Varieties with High Energy Yield
Farmers sowing fodder beet crops for feeding to livestock, should select varieties based on their potential for high energy yields and low dirt tares, advises Limagrain's Martin Titley.
---
New John Deere Balers & Mower-Conditioners at Grassland
A new John Deere 800 Series mower-conditioner plus three new 400 Series fixed chamber round balers, including a wrapping baler model, can be seen working for the first time in the UK at this year's Grassland & Muck 2014 event.
---
FAO Food Price Index Sees Sharpest Rise in Months
Production prospects for Low-Income Food-Deficit countries generally favourable, despite severe food insecurity in some countries.
---
Rural Development Measures Must Deliver
NFU Scotland has mapped out its vision for a simpler, re-prioritised and more accessible rural development scheme that can deliver for Scotland's food and farming sectors, its rural economy and its environmental well-being.
---
Longtown Primestock Sale
The Cumberland & Dumfriesshire Farmers Mart P.L.C. had forward 22 prime cattle, 6 young bulls, 20 over thirty month cattle, 4,546 prime hoggs and 4,582 cast ewes & rams at their weekly sale at Longtown on Thursday 6th March 2014.
---
Louping-ill Control Boost
Sheep farmers concerned about controlling the tick-borne louping-ill virus received a boost this week with the news that MSD Animal Health has secured vaccine supplies for the new season.
---
United Nations Calls for Pro-Family Farming Policies
Secretary-General Ban Ki-moon asks international community for commitments during International Year of Family Farming.
---
Female Sexed Semen has a Higher Value than Previously Thought
Using sexed female semen has gained significant momentum across the UK's dairy herds where the prospect of a valuable replacement heifer and the likelihood of an easy calving have attracted many dairy farmers to this practice.
---
Skipton March Primestock Show Highlights
Simon Bennett, of Delph Farm, Silsden, Moor, landed a notable championship and reserve championship double at the March prime cattle show at Skipton Auction Mart.
---
Get Your Grassland Performing in 2014
Across the whole of the UK 2013 proved to be a much kinder year than 2012, with a much dryer summer and still to date a very mild but very wet winter.
---
Banking Crisis May Impact on Farmland Prices
According to chartered accountants and business advisors, Larking Gowen, the banking crisis may still have a further and unforeseen impact for the UK farming industry.
---
Former Graduate Trainee is Promoted to Regional Manager
A Welshman who started his career with UPM Tilhill as a graduate trainee has climbed the ranks to become one of four regional harvesting managers.
---
Yorkshire Dairy Farmer is New TFA National Chairman
The Tenant Farmers Association has a new National Chairman – Stephen Wyrill who is a dairy farmer and County Council farm tenant from North Yorkshire.
---
Top Sheepdog Finds New Home in America
Red Rose handler Shaun Richards was the headline performer at Skipton Auction Mart's opening 2014 sale of working sheep dogs.
---
Boosting Food Security Knowledge in Latin America and the Caribbean
A new educational partnership will soon be putting knowledge into the hands of thousands of professionals working in food security and nutrition in Latin America and the Caribbean.
---
Fendt Expands Unit Sales and Market Share in Europe
AGCO/Fendt has achieved a new record with 17,837 tractors sold in 2013. That was 3,249 units, or 22 percent, more than in the previous year.
---
Top NI Heifer Rearers Host Calf Event
Mark and Denis Blelock, winners of the Volac NI Heifer Rearer of the Year Competition, hosted a calf husbandry event for fellow producers.
---
Students Scholarship Success with Meadow Foods
Two Newton Rigg College students have been given a major boost to their studies with news that they have been selected by the independent dairy group, Meadow Foods, to receive scholarship awards.
---
Sheep Farmers Flock to Electronic Movement Database Meetings
National Sheep Association's series of six open meetings with SouthWestern, the provider of the new electronic sheep movement reporting database in England, got off to a flying start with well-attended meetings in Cirencester and Exeter.
---
Farmer's 225 mile Tractor Aid Mission to Flood Stricken Somerset
A Yorkshireman who drove more than 200 miles in his New Holland T7 to help deliver 30 tonnes of forage for flooded-out farmers in Somerset says his action succeeded in highlighting their plight – and he was ready to do it again.
---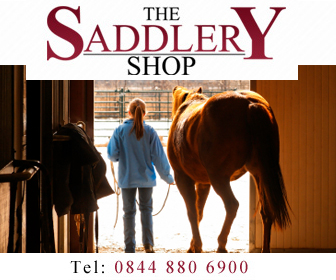 ---

Stackyard News
home | agri-services | pedigree pen | news | dairy | beef | machinery | property | organisations | site map