Stackyard News - February 2014
Agricultural, Environmental, Countryside and Farming News from the UK and beyond.
Longtown Primestock Sale
The Cumberland & Dumfriesshire Farmers Mart PLC had forward 22 prime cattle, 6 young bulls, 20 over thirty month cattle, 4,425 prime hoggs and 5,367 cast ewes & rams at their weekly sale at Longtown on Thursday 27th February 2014.
---
Importance of Support for New Entrants Emphasized at Farmer Gathering
Scottish Cabinet Secretary Richard Lochhead was one of many who emphasized the need to support new farmers at the New Entrants to Farming Gathering held at Murrayfield.
---
Sexed Semen – Dairy Farmers Could Gain €60 per Cow
When discussing the benefits of sexed semen there is always those who emphasises the extra cost and lower conception rates. However Ciaran O'Shea from ABS Ireland has looked at these costs against the improved farm income.
---
Case IH Maxxum CVX Makes its Working Debut in Ireland
The first Case IH Maxxum CVX EP tractor in Ireland made its working debut this week following the start of commercial production at the company's St. Valentin factory in Austria during November.
---
Hesper Heifer Hoists Craven Dairy Title
Multiple past champion Brian Moorhouse, who runs the Airebank pedigree Holstein dairy herd at Hesper Farm, Bell Busk, sent out his first title winner of 2014 at the main February Craven Dairy Auction at Skipton Auction Mart.
---
New Environmental Scheme for Farmers to Prioritise Biodiversity
Improving biodiversity and water quality will be prioritised in the new environmental land management scheme as part of the Common Agricultural Policy.
---
Management Key to Success of Italian Ryegrass
While many livestock farmers turned to Italian ryegrass in spring last year to produce large quantities of forage to replenish silage stocks, they will need to manage the crop very carefully this year to get the most out of it warns one leading expert.
---
Why We Need Bees
Koppert Biological Systems has entered into a partnership with Utrecht University and is taking an active role in the summer school course entitled 'Why we need bees'.
---
Greater Threat from Staggers this Spring
With record winter rainfall leaching minerals from the soil, farmers are being urged to guard against a potentially greater threat from grass staggers this spring.
---
Lamb – The Inefficiency of Too Much Fat
Fat is a late-maturing tissue, with most of its development happening after bone and muscle, and the proportion of fat in the body increases as the animal matures.
---
Sheep Dogs Return at Skipton
The opening 2014 sale of working sheep dogs at Skipton Auction Mart this Friday (Feb 28) has attracted another solid entry of 98 dogs from near and far.
---
Do Your Dairy Cows Need Treatment for Fluke?
Dairy herd owners struggling with liver fluke should consider a pre-turnout, flukicide-only lactating cow treatment to clear out adult flukes.
---
Massey Ferguson and CEJA Discuss Future Joint Activities
As a newly-announced partner of CEJA, farm machinery specialists Massey Ferguson met in January with Matteo Bartolini, CEJA President to discuss joint projects for the coming year.
---
New Programme Promises Best Ever Bath & West Show
Exhibitors and visitors to this year's Royal Bath & West Show held from 28-31 May will be in for a treat, following a number of programme changes and new features.
---
More Records for the Beef Shorthorn
The Beef Shorthorn Society has reported a record level of uptake. Registrations were up 67% in the last five years, and they are still continuing to increase with the rolling 12 month average at 3,654.
---
Demand for Boneless Cuts Drives Increase in Beef Exports to France
UK beef exports to France increased in 2013 despite challenging global trading conditions, according to latest figures from EBLEX.
---
National Conference to Focus on Goose Management
NFU Scotland is holding a two-day conference on Islay which will focus on the management of wild geese in Scotland.
---
Krone ZX and MX Forage Wagons Unload Crop Twice as Fast
Every tractor driver is familiar with the situation - as he is dumping his load on the clamp, more tractor trailers are queuing up and the job should be finished really fast to keep the fleet rolling.
---
Amazone Launch the New CCI Terminal at Precision Farming 2014
Precision Farming 2014 being held again this year at the Arena, East of England Showground, Peterborough on Wednesday 5th March 2014.
---
Castle Douglas Luing Trade Selective
With continuing uncertainty in CAP reform resulting in a general lack of confidence within the agricultural sector, trade at the 49th Premier Sale of Registered Luing Cattle was more selective than previous years.
---
Fendt Wins Two Awards at the Fima in Spain
From 11 to 15 February, the most important agricultural equipment trade fair on the Iberian Peninsula was held in Saragossa/Spain.
---
Are You Looking to Boost Productivity and Increase Skills?
Celebrating the benefits that Apprenticeships deliver to both learners and employers lies at the heart of National Apprenticeship Week, which takes place from 3–7 March this year.
---
Craven Champions Day - One of Best Ever
Craven Champions Day, Skipton Auction Mart's annual show and sale of commercial store cattle with future show potential, proved one of the best on record.
---
NSA Next Generation Ambassadors Come Together
National Sheep Association (NSA) is bringing together its NSA Next Generation 2014 Ambassador Group for the first time today, in the first of five dedicated training sessions planned throughout the year.
---
Amazone Pantera Wins Prestigious Design Award
The Amazone Pantera 4502 is proof that a new agricultural machine does not only perform by its potential for efficiency but also by the perfect design.
---
Warning of Water Supply Contamination as Floods Subside
A warning that hidden dangers of floods contaminating private water supplies should not be ignored has been highlighted by a leading borehole company.
---
Keenan Scholars Congratulated at Harper Adams University Presentation
The 2014 Harper Ireland dinner, was a great success not just for the students who organised it, but also for guests including Patrick Tinnelly, the Northern Ireland Regional Manager for Richard Keenan and Co.
---
Water Scarcity on Food Security a Priority for NEAE
Water scarcity is one of the most urgent food security issues facing countries of the Near East and North Africa (NENA).
---
Sheep Can Equal Milk for Margins!
Over 1000 producers came to look, learn and listen - question and query - when Ulster Grassland Society President John Martin hosted an AgriSearch sheep event organised with AFBI and CAFRE.
---
Gretnahouse Receives UK Charolais Genetic Award
Alasdair Houston's Gretnahouse Charolais herd has been recognised with the Harman Charolais Genetic Improvement Award 2014.
---
Grazing Club Aims to Boost Grassland Productivity
A new initiative has been set up by the EBLEX Better Returns Programme for beef and sheep producers who want to get more out of their grassland.
---
Stirling Simmental Averages Fall
Simmental averages took a tumble at Stirling on Monday 17th February, when 119 Bulls sold to average £5267 down £398 on the year for two less sold.
---
Race Against the Clock to Claim up to £250,000 in Tax Relief
Firms in the construction and agricultural sectors are missing out on up to £250,000 worth of tax relief because they are unaware of how much they are entitled to claim against newly-purchased machines, a survey carried out by JCB has revealed.
---
NSA - Guardian of the Sheep Industry
The role of the National sheep Association as the 'guardian of sheep farming' was emphasised at the NSA Cymru/Wales AGM, held at the Royal Welsh showground in Builth Wells.
---
Grow Your Business at 2014 British Pig & Poultry Fair
The 2014 British Pig & Poultry Fair will offer free technical forums, delivering a wealth of advice to help pig and poultry farmers grow their business.
---
Longtown Primestock Sale
The Cumberland & Dumfriesshire Farmers Mart P.L.C. had forward 30 prime cattle, 4 young bulls, 24 over thirty month cattle, 4,609 prime hoggs and 5,083 cast ewes & rams at their weekly sale at Longtown on Thursday 20th February 2014.
---
Crop Market Update from Gleadell
The recent rally witnessed in CBOT wheat may be over for now, as worries over US exports intensifies.
---
New Holland Enjoys Triple Success at the 50th Anniversary of FIMA
The 2014 edition of FIMA (the International Fair of Agricultural Machinery in Zaragoza – Spain), was a resounding success for New Holland.
---
Largest Dairy Stage In Canada Engulfs Stratford!
Despite inclement weather and parking capacity challenges, the doors were once again blown off the Stratford Rotary Complex by dairy farmers from across Canada and beyond.
---
Amazone Group Hits New Record Turnover
In 2013, Amazonen-Werke again significantly increased sales and, for the first time, exceeded the 500 million mark.
---
JCB Auction Customers Get 5% Discount
JCB is celebrating the silver anniversary of famous second-hand machinery auction - by offering a gold-plated birthday bonus to bidders at the next sale.
---
FAO Rules Out Human-to-Animal Transmission of Influenza
FAO says there is no evidence that human patients infected with influenza A(H7N9), a low pathogenic virus in poultry, can transmit the virus to animals, including birds.
---
Stirling Charolais Meet Solid Commercial Demand
Charolais bulls met a solid demand driven throughout by the commercial sector in Stirling on Tuesday 18 February at the breed's official spring sale.
---
New Natural Resources Research Centre Opened
The University of Leicester is breaking new ground in international collaboration by working with Soran University in the Kurdistan region of Iraq to establish an International Centre for Natural Resources Research.
---
Disaster Looms for Upland Farming and Environment
The Tenant Farmers Association is warning that unless DEFRA and the Welsh Government change tack on CAP reform implementation, they risk creating a disaster for the uplands.
---
Lambing Live Returns For Third Series
The life and death drama of the UK lambing season will once again be in the spotlight when the hit series Lambing Live returns to BBC Two for five nights from 24 March.
---
Junior Limousin Bulls Lead the Trade at Carlisle
R&J Graham, Airthrey Kerse secured the top price of the day when they sold their young bull, Grahams Humphrey, for a mighty 37,000gns at the British Limousin Cattle Society's February Sale held at Carlisle.
---
Crayfish Study Aids the Environment
How different species of invasive crayfish interact with each other and affect their local environment has been uncovered for the first time by scientists at Queen Mary University of London.
---
Harmony Plus Stock Clippers Launched
The new mains rechargeable Harmony Plus cattle and sheep clippers from Liveryman operate for up to two hours without a recharge.
---
Northumberland County Show Sponsor Takes Reins as Judge
For the second year running, Northumberland College is the main sponsor of The Northumberland County Show, which is held on Bank Holiday Monday 26th May.
---
French Dairy Farm Wins Keenan Gold Mixer Wagon
Over 600 guests including farmers from all over Europe attended a major Keenan conference and three days of celebration were at the heart of the delivery of the first commercial Keenan Easi-Feeder mixer wagon in 1983.
---
[more]
---
Top NMR Herds Break Production Records
The top seven Holstein herds in NMR's Annual Production Report published in January have all achieved more than 850kg of fat and protein and above 11,600kg of milk.
---
Bomford Launch New Pro Drill Head at LAMMA
The new Pro Drill Head attachment, designed to provide Bomford mower owners with alternative uses for their machines outside of the hedge cutting season.
---
Fendt Wins Two Gold Medals In Poland
The Polagra-Premiery, the most important indoor exhibition for agricultural equipment in Poland, is held biannually in Posen.
---
Deutz-Fahr Presents New Products at FIMA 2014
At the FIMA international agricultural fair DEUTZ-FAHR has presented two important new ranges to extend the already broad product offering in the medium to high power sectors.
---
Low Income and Lack of Capital are Growing Concerns for Young Farmers
Young farmers are concerned about low incomes and an inability to save for the future, according to initial findings by The National Federation of Young Farmers' Clubs and The Farming Community Network.
---
Longtown Primestock Sale
The Cumberland & Dumfriesshire Farmers Mart P.L.C. had forward 75 prime cattle, 6 young bulls, 22 over thirty month cattle, 4,537 prime hoggs and 4,738 cast ewes & rams at their weekly sale at Longtown on Thursday 13th February.
---
Long Term Beef Supply Expected to Remain Tight
Supply of beef and veal in the UK is expected to be modestly up on last year's position, although indications for the longer term suggest a fundamentally tight supply situation will be maintained.
---
Holstein Bulls to 8,200gns at Moira
Pedigree black and white bulls reached a ceiling of 8,200gns at Holstein NI's 24th annual spring show and sale, hosted by Taaffe Auctions at the Pedigree Sales Arena, Moira.
---
Farmers Warned by RIDBA To Respect the CE Mark
After 1st July 2014 farmers need to be extra vigilant about their new buildings, according to Rural & Industrial Design and Building Association.
---
McHale Fusion 3 Plus - Delivers Film on Film Technology
James Heanue Irish Sales Manager at McHale explained, "Our product design engineers have been working on our film on film system for four years.
---
C & D Farmers Mart Announce New Man at the Helm
Cumberland & Dumfriesshire Farmers' Mart plc has announced the appointment of Trevor Hebdon as the company's new managing director following an in-depth review of the business.
---
Housemans Head Dairy and Calf Prices at Skipton
Reigning Craven Cattle Marts' Farmers of the Year, father and son Fred and Mark Houseman bagged their first Craven Dairy Auction title of 2014 at the early February show.
---
Can We Breed Livestock Resistant to TB?
Scientists have identified genetic traits in cattle that might allow farmers to breed livestock with increased resistance to bovine tuberculosis.
---
Lloyds Bank Announces £250 Million Support For Flood Victims
Lloyds Banking Group has announced a £250m fund to provide fee free lending for businesses and farmers.
---
Swaledale Foods Champions British Native Breeds
The cause of British native breed animals is being championed by North Yorkshire-based Swaledale Foods, run by trained chef Jorge Thomas.
---
BCPC Congress 2014: Precaution or Innovation?
This year's BCPC Congress is expected to attract a large and diverse representation from the European and international crop protection industry.
---
New JCB World Logistics Plant Opened
JCB Chief Executive Graeme Macdonald has officially opened the company's newest facility in Staffordshire which has created almost 100 new jobs in just 6 months.
---
Northern Ireland Farm Mentoring Programme to Close
The Farm Business Mentoring Programme, which has already helped almost 1800 Northern Ireland farming families, is closing for applications on Friday, February 28.
---
Norwegian Red Gets Bull of the Year Title
Norwegian Red bull Braut has taken the title of crossbreeding bull of the year for 2013.
---
Designer Milk set to Support this Year's Lamb Crop
With the outlook good for a good lamb crop on many units this spring producers are advised to be well prepared ahead of the lambing season.
---
Graduates Set Future Standards at UK Livestock Auction Markets
A new crop of graduates will soon be taking to the rostrums to raise standards even further at sales of sheep, cattle and pigs at livestock auction markets across England and Wales.
---
Experts Join the Pasture-Fed Livestock Association Team
Four new directors with extensive grassland experience and knowledge of retailing grass-fed produce have joined the board of the Pasture-Fed Livestock Association.
---
Dow AgroSciences Appoints New Manager
Dow AgroSciences has appointed William Corrigan to the new position of national business manager with responsibility for managing the company's range of grassland and cereal products.
---
New Holland Wins 2013 Clean Tech Award
New Holland won The New Economy's prestigious 2013 Clean Tech Award in the Best Food & Agriculture Category for its contribution to sustainable development with its Clean Energy Leader solutions.
---
Welshpool Charolais Peak at 6,200gns
Charolais met a strong demand from the commercial sector peaking at 6,200gns and averaging £4,052 at the breed society's inaugural February sale in Welshpool on Thursday 6 February 2014.
---
Lungworm on the Increase
Lungworm infection can cost you up to £140 per dairy cow, mainly due to daily milk yield dropping by as much as 6 litres from the time you see the first clinical signs until the final diagnosis and treatment.
---
Graduation Day for John Deere Technicians
A total of 19 young service technicians have graduated from the latest John Deere Ag Tech, Parts Tech and Turf Tech advanced apprenticeship programmes, run by national training provider Babcock.
---
NSA to run Meetings with Electronic Database Provider
The National Sheep Association (NSA) is delighted to be running a series of six meetings across England over the next four weeks, looking at the upcoming changes to paper and electronic reporting for sheep farmers.
---
Longtown Primestock Sale
The Cumberland & Dumfriesshire Farmers Mart PLC had forward 24 prime cattle, 3 young bulls, 22 over thirty month cattle, 5,818 prime hoggs and 3,309 cast ewes & rams at their weekly sale at Longtown on Thursday 6th February 2014.
---
John Fawcett Sees Red Again at Young Bulls Show
Young feeding bulls again had their own show classes at Skipton Auction Mart's fortnightly cattle sale, as the mart continued to encourage vendors to meet increasing demand among feeders for younger cattle.
---
Proposals to Tackle Slipper Farming
New proposals to ensure only active farmers can receive direct support under the Common Agricultural Policy (CAP) have been unveiled by the Scottish Government.
---
New Beef Shorthorn Award Goes to Orkney Herd
The Orkney based Cavans pedigree Beef Shorthorn herd owned by David Scarth has been presented with the breed society's inaugural Self Replacing Index (SRI) award for achieving the highest herd average SRI during the last recording year.
---
Forestry Commission Grant Funds Road Building
The owner of a 92-hectare forest in Gloucestershire has had a 1,200 metre road constructed on his land thanks to a Forestry Commission grant and expertise from UPM Tilhill.
---
Farmer Scientist Network Launched
A new initiative to provide farmers with practical solutions to livestock and arable problems is being launched by the Yorkshire Agricultural Society.
---
Target 'New Ponds' in Grass Fields for Remedial Action
The appearance of new ponds in grass fields after record-breaking rainfall may be a sign of poor drainage due to compaction or failing land-drains, says Rod Bonshor, general manager for Oliver Seeds.
---
EBLEX Issues Warning about Over-Fat Lambs
Following the good weather conditions of last summer, EBLEX has warned sheep producers against letting lambs get over fat.
---
Kuhn Group to Acquire Montana Sprayers
Kuhn is pleased to announce that it has signed a principal understanding for the acquisition of Montana Indústria de Máquinas, one of the leading manufacturers of self-propelled sprayers in Brazil.
---
Scaife Hall Farm Charity Big Breakfast a Record Breaker
A three-day charity 'Big Breakfast' bonanza at Scaife Hall Farm, Blubberhouses, raised a record-breaking £7,708 for the Addington Fund, a national aid organisation that helps maintain the economic and social fabric of UK farming communities.
---
FAO Food Price Index Falls Despite Climbing Dairy Prices
The FAO Food Price Index fell in January for the first time in 3 months as lower prices of cereals, sugars, oils and meat outstripped gains in dairy values.
---
Good Commercial Demand For Stirling Limousin Bulls
Commercial beef producers led a strong demand for Limousin bulls at United Auctions' Stirling market on Tuesday 4th February when 70 bulls averaged £5247, up by £862 on the year.
---
Stirling Beef Shorthorn Bulls Smash Records
Beef Shorthorn records were smashed at the society's spring bull sale in Stirling on Tuesday 4th February with a new 17,000gns breed record top call.
---
Managing Stored Potatoes
Management of stored potatoes requires regular inspections to check tuber quality and store conditions. David Hudson suggests that you shouldn't apply CIPC 'by the calendar'.
---
Stop Blaming Upland Sheep
Stop Blaming Sheep in the Uplands for a Myriad of Environmental, Access and Biodiversity Issues says the National Sheep Association.
---
Stirling Beef Shorthorn Females Attract Record Average
Beef Shorthorn females sold to a top of 5,000gns, hit a record average of £2,492 and achieved 96% clearance at the society's official sale at Stirling on Monday 3 February.
---
John Deere Exhibits at Precision Farming 2014
John Deere's latest precision farming technology and innovative dealer services, brought together under the FarmSight banner, are designed to increase machine performance and uptime while reducing costs.
---
Minister opens Agricultural Engineering Innovation Centre
A £2.9 million centre to support advanced agricultural engineering teaching and research was launched at Shropshire's Harper Adams University.
---
£400,000 to Give Broiler Breeder Chickens a Filling Diet
The Biotechnology and Biological Sciences Research Council has awarded £400,000 to researchers who will investigate how to improve the diets of broiler breeder chickens.
---
Rare Breeds Get A Wake Up Call
The 2014 Rare Breeds Survival Trust Watchlist update has delivered significant concerns for a number of breeds and, in the case of equines and pigs, whole species.
---
FAO Launches New Standards For Plant Genebanks
A new FAO publication is aimed at improving conservation of food crops, many of which are crucial to the world's food and nutrition security.
---
Booths Seal Bluefaced Leicester Female Hat-trick
The North Craven-based Smearsett flock clinched its third successive championship at Skipton Auction Mart's annual registered show and sale of Bluefaced Leicester females.
---
Should Agricultural Land be Used as Flood Defence?
On 29th January the BBC ran an article stating farmers should be urged and even obliged to control flooding by capturing and holding water, and this as part of the public grant farmers receive.
---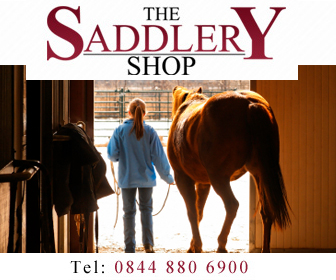 ---

Stackyard News
home | agri-services | pedigree pen | news | dairy | beef | machinery | property | organisations | site map