Stackyard News - January 2014
Agricultural, Environmental, Countryside and Farming News from the UK and beyond.
Duijnisveld Greenhouse Structures Ready for the Future
Duijnisveld Greenhouse Structures are ready for the future after certification for CE marking.
---
US Expert Tells Dairy Farmers: "Spend More To Earn More"
Boosting profitability of dairy herds is all about spending more per cow, according to a US expert who shared his views with farmers at an event in Shrewsbury.
---
Official Opening Announced for State of the Art College Dairy Unit
The official opening of the £2.4m state of the art dairy at Newton Rigg College, Penrith, Cumbria takes place on Friday 21 March.
---
Spring-Sown Oil Crop Helps Fight Problem Blackgrass
A spring-sown oil crop which offers a gross margin of over £1100/ha and the security of long-term contracts can also help farmers to tackle herbicide-resistant blackgrass.
---
Longtown Primestock Sale
The Cumberland & Dumfriesshire Farmers Mart P.L.C. had forward 32 prime cattle, 12 young bulls, 18 over thirty month cattle, 4,906 prime hoggs and 3,748 cast ewes & rams at their weekly sale at Longtown on Thursday 30th January 2014.
---
New Soil Research - Adding Good Bugs to Oust the Bad
SRUC and the Irish Agriculture and Food Development Authority (Teagasc), have begun a research project that will help growers and gardeners improve their soil by encouraging beneficial soil organisms.
---
Agriculture 'Engine of Growth' that Africa Needs
FAO Director-General marks launch of the African Year of Agriculture and Food Security and 2025 zero hunger target.
---
Gathering Organised for New Entrants to Farming
A special gathering is to be held at Murrayfield, Edinburgh on Wednesday 26 February for anyone who has just become a farmer or for those wanting to be.
---
Sheep Farmers Flock To Carnlough Hill Farm
Carnlough, Co Antrim lamb producer Samuel Wharry was one of four farmers, who hosted AgriSearch Sheep Farm Walks across Northern Ireland organised in co-operation with AFBI and CAFRE.
---
Wynnstay Announces Record Results
Wynnstay Group, the agricultural and specialist retail business based in Llansantffraid, Mid Wales has announced record results for the year ending 31st October 2013.
---
MP Opens Farmers' Cooperative's New Offices in Suffolk
Dr Daniel Poulter, MP for Central Suffolk and North Ipswich, has officially opened new offices belonging to AtlasFram Group in Framlingham.
---
Lawsons Land Another Dairy Title on 2014 Debut
Making their first Craven Dairy Auction appearance of the New Year, the Newbirks pedigree Holstein herd landed yet another title at the main BOCM Pauls-sponsored January show.
---
Plea for Ideas to Conserve National Park's History
Residents are being asked for their views and ideas before plans are drawn up to protect some of the distinctive historical features in Swaledale and Arkengarthdale.
---
British Cattle Conference 2014 Report
A review of current progress on the use of genomic evaluation in cattle breeding was just one of the subjects covered at the recent Cattle Breeders Conference, which was held in Telford in Shropshire on 20-22 January.
---
Farmer's Charity Auction Raises Over £35,000
On Friday 24th January 2014 at the Farmer's Charity Auction, held at Borderway Mart, Carlisle, the crowd went fruity for a fruit cake which went under the hammer for £300.
---
Calving Without Catastrophes!
Suckler and pedigree beef herd owners can now enjoy the same peace of mind come calving time as dairy producers thanks to a new mobile monitoring system.
---
Barden Brothers Bag Honours at Young Bulls Show
Barden farming brothers Stephen and John Fawcett won the two show classes for young bulls at Skipton Auction Mart's fortnightly Wednesday cattle sale, which attracted a turnout of 732 head.
---
Should Farmers Believe the Supermarkets?
"Should farmers believe anything the Supermarkets tell them?" asks Chris Mallon, Chief Executive of the National Beef Association, here he gives us an update on the situation.
---
New Twose Haymaker will be a Knockout
Twose has expanded its popular range of rotary hay rakes with the introduction of the new BF6300 Windrower.
---
New Show President for Northumberland County Show
Tynedale Agricultural Society, the organisation behind the Northumberland County Show voted in a new President at their annual AGM recently.
---
New Holland Celebrates 50 Years of Tractors at Basildon
New Holland celebrates 50 years of tractors at Basildon with the Golden Jubilee T7 and T6 models launched at LAMMA 2014.
---
CLA Search for Unsung Heroes of the Rural North
The CLA is launching a search to reward the unsung heroes responsible for maintaining some of the North's most iconic rural landscapes.
---
Amazone "E-Learning" – Driver Training on the PC
The new "E-Learning" internet tool expands Amazone's service offering on its homepage with a very useful function.
---
Free-For-All Building Threat to National Park
The stunning landscape of the Yorkshire Dales National Park — and the well-being of its local communities — will be dealt a severe blow if changes to planning laws are introduced.
---
Farmland Finance Commits £50million Funding for Farmers
Farmland Finance, the specialist short term funder for the agricultural community, has launched a £50million fund to lend to farmers over the next 18 months.
---
Longtown Primestock Sale
The Cumberland & Dumfriesshire Farmers Mart P.L.C. had forward 18 prime cattle, 2 young bulls, 12 over thirty month cattle, 5,398 prime hoggs and 3,982 cast ewes & rams at their weekly sale at Longtown on Thursday 23rd January 2014.
---
Case IH Launches a Host of Updates at LAMMA
Case IH is showcasing its latest technology at LAMMA 2014 the UK's largest farm machinery, equipment and agricultural services show.
---
For The Lauries The Future Is Traditional!
Using the right cattle has brought continued success to the Laurie family, who farm heavy clay, hill ground with 40 inches of rainfall.
---
Farmers Get Extra £2.84m Value From £0.5m Spend
Funding from Northern Ireland farmers 'pump primed' 13 practical research projects in the past financial year, when AgriSearch committed £491,148 to research for which further funding of £2.84 million was available from other sources.
---
Case IH exhibits Platinum Edition Puma at LAMMA
Case IH is celebrating the production of the 40,000th Puma tractor at its St Valentin factory in Austria by launching a new Platinum Edition Model, which will be shown for the first time in the UK at LAMMA 2014.
---
Catchment Sensitive Farming Grant Scheme Opens
The Catchment Sensitive Farming Capital Grant Scheme will open for applications on 1 February 2014.
---
Time To Close The Broadband Gap
A new Government fund could be the trigger to finally ending broadband misery for thousands of people in rural communities, a leading satellite broadband expert believes.
---
16,500Gns Heifer Leads Emslies Limousin Trade
Held at Carlisle, on Saturday 18th January, this British Limousin Cattle Society Breeders' Sale kicked off the 2014 pedigree Limousin trade in some style.
---
Plant Biosecurity Strategy Nears Completion
The plant biosecurity strategy that will safeguard the future of the UK's trees and plants from pests and disease nears completion.
---
Human Cases of Influenza A(H7N9) on the Rise Again
Human infections with the influenza A(H7N9) virus are on the rise again in China, FAO warned.
---
What's Changed Since the Horsemeat Scandal Broke?
One year ago consumers were shocked to find out that what they thought was beef – was actually horse.
---
National Beef Association Beef Industry Update
Chief Executive of the National Beef Association Chris Mallon gives an update on Beef Industry.
---
AGCO/Fendt tops Dealer Satisfaction Barometer 2013
"Fendt – the undisputed industry leader," writes the magazine "Agrartechnik business" regarding the results in the European comparison of dealers.
---
Champion leads Moira Holstein sale at 2,650gns
There was a strong demand for dairy heifers at Holstein NI's first monthly show and sale of the New Year, held at the Pedigree Sales Arena, Moira.
---
Claydon Appoint Guy Leversha to Evaluate Dealer Distribution
Claydon have appointed well-known industry figure Guy Leversha in a consultancy role to investigate the options for taking the business forward.
---
Union Appoints First Full-Time Parliamentary Officer
Ahead of one of a landmark year in Scottish politics, NFU Scotland has appointed Clare Slipper as its first ever full-time Parliamentary Officer.
---
Fendt Leads German Tractors over 50Hp
With a market share of 21.1 percent in 2013, Fendt takes the top place in the registration statistics of the German Division of Motor Vehicles for tractors over 50 hp in Germany.
---
[more]
---
H&H Land and Property Shall Go to the Ball
As one of the largest firm of rural surveyors in the North, H&H Land and Property is sponsoring the South Durham Hunt Ball on 1st February 2014.
---
Watch Out For Illegal Pesticides
Watch Out! for illegal pesticides is the message of a year long, nationwide, industry campaign launched to raise awareness of the risks of illegal pesticides.
---
Water Summit - Aim is for a Yorkshire-Wide Strategy
Presenting the many perspectives relating to water and rural industries is the theme of a high profile conference to raise awareness of the issues, and give farmers and rural communities a chance to have their say voice their views.
---
Longtown Primestock Sale
The Cumberland & Dumfriesshire Farmers Mart P.L.C. had forward 26 prime cattle, 3 young bulls, 52 over thirty month cattle, 3,099 prime hoggs and 5,961 cast ewes & rams at their weekly sale at Longtown on Thursday 16th January 2014.
---
New Holland Delivers Snow-Clearing Tractors
South Lanarkshire Council was well prepared for winter when New Holland beat the clock to deliver a fleet of nine T5 tractors.
---
Electronic SPS Claims - The Time is Coming!
The Rural Payments Agency (RPA) is expected to write to more than 20,000 farmers over the next few months to 'persuade' them to submit their Single Farm Scheme applications online in 2014.
---
John pulls up a Chair at the Children's Countryside Day
The Glendale Agricultural Society's Children's Countryside Day has just announced the appointment of John Renner as Chair of their committee.
---
The UK Pesticide Guide 2014
The UK Pesticide Guide 2014, jointly published by BCPC and CAB International, is the perfect planning tool for guiding you on responsible pesticide use this coming spraying season.
---
Global Bee Health Unit Created
SynTech Research is responding to the increasing world-wide issues of pollinator health by creating a Bee Health Unit based at its HQ site in Stilwell, Kansas, USA.
---
Angry Pigs in £580,000 Study
Researchers from Scotland's Rural College (SRUC) have been awarded £580,000 to study possible ways to reduce pig aggression, to improve welfare and the economic benefits to farmers.
---
Andrew Sells Appointed Chairman of Natural England
Mr Andrew Sells has been confirmed as the Chairman of Natural England, he is expected to take up the post on 20 January 2014.
---
Fantastic Trade for Hexham Store Cattle
Hexham & Northern Marts held their weekly sale of store cattle and suckled calves on Friday 10th January and offered a catalogued entry of 573 head of predominantly suckler bred cattle.
---
Claydon to Launch New Rolls at LAMMA
Claydon will be extending its range of hydraulically-folding Claydon Rolls at LAMMA with the launch of a new 6.3m version.
---
Senegal Nears First Victory in War on Tsetse Fly
A campaign against the tsetse fly, a pest that transmits a disease that devastates livestock, in the Niayes area near the capital Dakar has radically reduced the fly population and is paving the way for complete eradication.
---
Four Million Trees to be Planted Next Year
Government is investing £30m in the next financial year to support the planting of 2,000 hectares of new woodland with 4m trees.
---
10,000 Farmers No Longer Vulnerable to NVZs
In May 2013 new legislation came into force regarding Nitrate Vulnerable Zones NVZs for the next 4 years.
---
Skipton New Year Cattle Opener a Runaway Success
A mammoth entry of 1,095 head of cattle produced a bovine bounty not seen since the late 1990s at Skipton Auction Mart's opening Great New Year cattle sale.
---
EMEA New Holland Agriculture Announces Key Appointment
New Holland Agriculture has welcomed a new head of its EMEA Marketing & Communication team with the appointment of Lars Skjoldager Sørensen as Marketing Director.
---
North East Agricultural Shows Unite
Gaynor Scandle, Secretary of Northumberland County Show, has taken the first steps towards creating a more secure future for our local agricultural shows and events.
---
German Scientists Discover Cause of Infertility in Cattle
Researchers have discovered a genetic defect that makes breeding bulls infertile.
---
World Food Prices Stay High, But Steady
The FAO Food Price Index averaged 206.7 points in December, nearly unchanged from the previous month, with a sharp increase in dairy prices and high meat values balancing out a steep decline in sugar quotations and lower cereal and oil prices.
---
Check Out Supermarket Supplying
The importance of supermarkets to the farming industry will be highlighted in the next meeting of the Future Farmers of Yorkshire.
---
Longtown Primestock Sale
The Cumberland & Dumfriesshire Farmers Mart P.L.C. had forward 25 prime cattle, 7 young bulls, 31 over thirty month cattle, 4,810 prime hoggs and 5,780 cast ewes & rams at their weekly sale at Longtown on Thursday 9th January 2014.
---
The Royal Bath and West Somerset Levels Relief Fund
The Royal Bath and West of England Society announced they would start a Somerset Levels Relief Fund in September 2013.
---
Farmers' Charity Auction to have a Touch of Tartan!
As the 2014 Farmers' Charity Auction is being held on the eve of Burns' Night, the organisers have announced that it will have a tartan twist and celebrate all things Scottish.
---
NI Sheep Farm Walks You Must Not Miss!
This month sheep farm walks of interest to every progressive, practical lamb producer will be held on hill and lowland farms across Northern Ireland.
---
New McCormick Dealer for Somerset
Farmers in south Somerset have increased sales, service and parts support following the appointment of Mark Baker's engineering business, as a main dealership for McCormick tractors.
---
Sowrays Secure Leading Honours at Skipton Calf Show
The new rearing calf year at Skipton Auction Mart began as it had ended at January's opening show and sale when brothers Shaun and Peter Sowray followed up on their championship success at the final show of 2013.
---
Preventive Maintenance is the Key says CaseIH
Carrying out preventive maintenance will go a long way to ensuring that tractors and other powered farm machinery continues to operate reliably and safely throughout the winter period.
---
JCB Kicks off New Year with £11 Million Machine Order
Expanding plant hire company Boels Rental is investing in a fleet of JCB machines worth more than £11 million in their third major order in three years.
---
UK Dairy Expo 2014 Judges Unveiled
A trio of top class international judges have been appointed to appraise the cream of dairy cattle in the UK's top spring showcase.
---
New Year Promotions for Award Winning Team
Cumbrian law firm Burnetts has appointed a new Equity Partner and promoted a trio of solicitors after an award winning year.
---
Sassy Lassies Come to Carlisle
Some real Sassy Lassies are going under the hammer in Carlisle later this month in a sale of top quality pedigree Limousin females from the renowned Emslies herd.
---
EU Sees Sense on MOTs for Tractors and Trailers
New burdensome EU proposals on tractor and trailer testing look to have been defeated in the European Union after intensive lobbying from the NFU.
---
The Challenge of Managing Liver Fluke on Sheep Farms
Large numbers of sheep farmers struggled with the challenge of managing liver fluke in their sheep last autumn and winter – but a new initiative is helping to show them they are not alone and have options open to them this season.
---
Amazone Groundcare use BTME to Launch SmartCut
No matter whether it is in regard to either regular or occasional mowing, the Groundkeeper performs, even under the most demanding of maintenance situations; picking up cuttings every time with its customary efficiency.
---
UK's Leading Forestry Company Seeks Graduate Trainees
Award-winning forestry and harvesting company UPM Tilhill is on the hunt for candidates with drive, passion and enthusiasm who are interested in joining one of the industry's leading graduate programmes.
---
Housemans Take Home CCM Farmers of the Year Title
North Yorkshire father and son Fred and Mark Houseman, who trade as Church Farm Enterprises at Burton Top Farm, Burton Leonard, are Craven Cattle Marts' 2013 Farmers of the Year.
---
Longtown Primestock Sale
The Cumberland & Dumfriesshire Farmers Mart P.L.C. had forward 12 prime cattle, 3 young bulls, 3 over thirty month cattle, 4,202 prime hoggs and 4,317 cast ewes & rams at their weekly sale at Longtown on Thursday 2nd January 2014.
---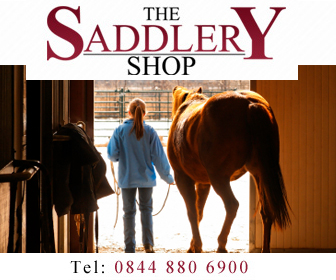 ---

Stackyard News
home | agri-services | pedigree pen | news | dairy | beef | machinery | property | organisations | site map