Stackyard News - December 2013
Agricultural, Environmental, Countryside and Farming News from the UK and beyond.
Wensleydale Cheese Joins Protected Festive Foods List
Yorkshire Wensleydale is the latest in a host of UK festive foods to be awarded an international title to protect its heritage.
---
Wilbert Mayne Joins Agrisearch Board
Co Tyrone farmer Wilbert Mayne was elected onto the AgriSearch Board of Trustees at the recent Annual General Meeting.
---
Longtown Primestock Sale
The Cumberland & Dumfriesshire Farmers Mart P.L.C. had forward 4 prime cattle, 2 young bulls, 0 over thirty month cattle, 7,387 prime lambs and 5,395 cast ewes & rams at their weekly sale at Longtown on Friday 27th December 2013.
---
JCB CEO Bows Out After Almost 25 Years Service
Colleagues have bid a fond farewell to JCB Chief Executive Officer Alan Blake who is retiring from the company after almost a quarter of a century of service.
---
Scaife Hall Farm To Serve Up Third Charity Big Breakfast
Scaife Hall Farm at Hardisty Hill, Blubberhouses, is set to stage its third charity 'Big Breakfast' in the New Year.
---
Major Boost For Zimbabwe's Sustainable Agricultural Development
FAO and DFID agree on a 4-year, $48 million project on climate-smart agriculture, training, market access and inclusive financing.
---
British Cattle Conference
The 2014 conference will be the 69th British Cattle Conference and will take place on 20th - 22nd January 2014 at the Telford Golf and Spa Hotel, Telford in Shropshire.
---
Chesney Farm Walk Challenges Old Chesnutts
Suckler herd owners walking the Kircubbin farm of Sam Chesney and family found old ideas challenged during an autumn AgriSearch event.
---
2014 - A Year of Promises and Pitfalls
The Tenant Farmers Association's National Chairman, Jeremy Walker, believes that 2014 will be a year of both promises and potential pitfalls for the farming community.
---
Cogent's 'Sell-Out' Outcross Bull Comes Back on to the Market
Outcross sires are like gold-dust in the modern Holstein population and one that also brings almost three points for PTA Type, superb daughter health and fertility, a high weight of fat and positive fat and protein percentages is rare indeed.
---
UN Agencies Join Forces on Food Losses
The UN Food and Agriculture Organization (FAO), the International Fund for Agricultural Development (IFAD) and the World Food Programme (WFP) have launched a joint project to tackle the global problem of food losses.
---
Kiwi Dairy Farmers Now Choosing Irish Bulls
Last month ABS Ireland sent its first shipment of AI straws from their grassland programme to New Zealand.
---
Supplying Supermarkets in the Future
Exploring supply chain opportunities from the perspective of the supermarket and personal insights from two Yorkshire producers will be in the spotlight for the Future Farmers of Yorkshire at the group's next meeting.
---
Prize Rewards Excellence in Next Generation of Animal Scientists
A final year PhD student from Harper Adams University claimed the prize for 'Best Presentation' at the 2013 PhD Seminar Programme held near Leamington Spa, Warwickshire.
---
The Key to Better Profit Lies in the Soil
A study of soils sampled from farms across the South West of England has produced results that could help the region's farmers increase yields and provide environmental benefits.
---
Show and Sale of Ewe Hoggs at Scotsheep 2014
A multi-breed show and sale of pairs of breeding ewe hoggs will be a major feature of next year's NSA Scotsheep 2014 to be held at Quixwood, Grantshouse, Berwickshire, on June 4.
---
New Holland to Unveil a Show-Stopping Line-Up at BTME
A show-stopping line-up diversely ranging from utility vehicles to full-size tractors has been unveiled by New Holland for the 2014 Bigga Turf Management Exhibition.
---
Demand for Pedigree Sheep meets new Record Highs
The prices being paid for pedigree sheep have never been higher, with top class in-lamb sheep attaining averages of more than £1,000 in the pre-Christmas sales.
---
Busy Year for North Pennines Partnership
It has been a busy year for the North Pennines Area of Outstanding Natural Beauty Partnership but a bracing walk to the top of one of the area's most impressive vantage points will be a fitting end to the past twelve months.
---
Protecting OSR Yield Potential
West Midlands agronomist, Harry Abell reports on oilseed rape development and management priorities.
---
NSA Urges Policymakers to Make the Most of Pillar Two Funds
Following announcements this week about modulation rates in England and Wales, the NSA is urging policymakers to ensure the enlarged Pillar Two pot is put to the most effective use to directly support farming businesses.
---
Holstein Heifers to 3,400gns at Moira
Commercial bidders were out in force at Holstein NI's December show and sale, hosted by Taaffe Auctions at the Pedigree Sales Arena, Moria.
---
JCB'S UK Employees Share In £2 Million Christmas Bonus
JCB's UK employees are to receive a £400 Christmas bonus, the company announced yesterday.
---
Longtown Primestock Sale
The Cumberland & Dumfriesshire Farmers Mart P.L.C. had forward 22 prime cattle, 12 young bulls, 18 over thirty month cattle, 7,072 prime lambs and 7,272 cast ewes & rams at their weekly sale at Longtown on Thursday 19th December 2013.
---
New Mince Labelling Laws
New minced meat labelling laws will mean for the first time that shoppers buying 'lean' minced meat are guaranteed a low fat product.
---
Tremendous Trade at Craven Dairy Auction Finale
Quality, if not quantity, was the order of the day at the final Craven Dairy Auction of 2013, the December show and sale at Skipton Auction Mart.
---
Ash Disease Found in Derbyshire
A further case of the tree disease Chalara, also known as ash dieback, has been confirmed in a woodland in Derbyshire.
---
CLAAS Posts Impressive Figures In Anniversary Year
Claas the agricultural equipment company based in the eastern Westphalian town of Harsewinkel has been celebrating its 100th anniversary during 2013.
---
West Africa has Potential to Strengthen its Agricultural Sector
Boosting productivity, fostering competitiveness and ensuring that small-scale farmers have greater access to markets are key to West Africa realizing its full agricultural potential.
---
It's a Family Affair at Skipton Beltex Winter Highlight
A North Craven father and daughter sent out a mother and daughter to secure a memorable championship and reserve championship double at Skipton Auction Mart.
---
Winter Rotational Grazing Reduces Feed Costs
'All-Grass Wintering' is a rotational grazing system where a pregnant ewe flock is grazed at a high stocking density in electric-fenced paddocks to improve grass utilisation.
---
Northern Farmers are First to see New McCormick X7 Pro Drive Tractors
Farmers in Cumbria, Lancashire and North Yorkshire had an exclusive first drive of new tractors from the McCormick stable when newly-appointed dealer Bryan Hoggarth ran a series of customer days.
---
Bantams take Christmas Poultry Show Title
A trio of White Wyandotte bantams from renowned Red Rose poultry breeder Alan Barnes, ruled the roost at the Craven Feather Auctions Christmas show and sale of poultry and waterfowl at Skipton Auction Mart.
---
Typhoon-Stricken Farmers Receive First Emergency Seeds
One month after Typhoon Haiyan struck a devastating blow to the Philippines, farmers who lost essential crops and supplies are receiving the first wave of emergency seeds.
---
Angus Society welcomes Neil Caul as Assistant Secretary
The Aberdeen-Angus Cattle Society has announced the appointment of Neil Caul as the Society's assistant breed secretary.
---
Higher Lambing Percentage Increases Lowland Sheep Flock Margins
Higher lambing percentages, having fewer empty ewes and increased growth rates drove an extra 11% of output, or £11.50 per ewe, in top third English lowland flocks.
---
Surge in Diseases of Animal Origin
Population growth, agricultural expansion, and the rise of globe-spanning food supply chains have dramatically altered how diseases emerge, jump species boundaries, and spread, according to an FAO report.
---
Innovative Drill Delivers Award-Winning Performance
The use of an innovative drilling system which had reduced costs, improved timeliness of establishment and benefited soil structure was key to Irish farmer Thomas McGuinness achieving the 2013 Silver Medal for 'Best Percentage of Potential Grain Yield'.
---
Ease Cashflow Challenges with Short-Term Loans
With the residual impact of the 2012/13 weather affecting the availability of working capital for many across the country, some farmers should consider short term flexible loans as an alternative to renewing or extending their bank overdraft.
---
[more]
---
Prevalence of BVD in Ulster Herds
The latest AgriSearch farmers' booklet was launched at the RUAS Winter Fair in a talk given by Maria Guelbenzu of Veterinary Sciences Division, AFBI.
---
20,000gns for Limousin Red Lady
Bringing the official British Limousin Cattle Society Sale year to a close was the Red Ladies Derby Sale held at Carlisle on Friday 13th December 2013.
---
Hexham Auction Mart Store Cattle & Sheep Sale
Hexham and Northern Marts at their weekly sale had forward an entry of 398 Store Cattle and Suckled Calves on Friday 13th December 2013.
---
Norbrook Supports Milk Fever Webinar
NADIS on behalf of Norbrook Laboratories is hosting a webinar focusing on milk fever with the aim of improving the understanding of the risks associated with clinical and subclinical milk fever.
---
Owen Paterson Responds to the Elliott Food Supply Review
Owen Paterson responds to the interim findings of a review he commissioned into the Integrity and Assurance of Food Supply Networks.
---
NSA Urges Retailers to Look After UK Sheep Farmers
The National Sheep Association (NSA) has urged retailers in the UK to work harder to create stronger trading relationships with domestic lamb suppliers, as they will be unable to continue relying so heavily on New Zealand imports in the future.
---
Charity Sheep Show Raises Money for Hospice
The seventh annual charity sheep show and sale of predominantly Mule wether lambs staged by Addingham & District Sheep Breeders' Association at Skipton Auction Mart raised a resounding £4,500 for Sue Ryder Manorlands Hospice.
---
Dealership Opens New Case IH Facility at Perth
One of Scotland's leading suppliers of agricultural equipment will cement its long association with leading global farm equipment manufacturer Case IH during 2014 by opening a new dealership in Perth.
---
Longtown Primestock Sale
The Cumberland & Dumfriesshire Farmers Mart P.L.C. had forward 26 prime cattle, 10 young bulls, 28 over thirty month cattle, 7,030 prime lambs and 6,153 cast ewes & rams at their weekly sale at Longtown on Thursday 12th December 2013.
---
New Holland Participates in 2013 Agrievolution Forum
New Holland Agriculture took part in the 2013 Agrievolution Forum, held on December 5 and 6 in New Delhi, India, which focused on global food security and farm machinery.
---
Scotland's NVZ Rules Change in January 2014
Experts from Scotland's Rural College have issued a reminder that from January 1 farmers working within Scotland's Nitrate Vulnerable Zones (NVZs) face regulation changes.
---
Water Friendly Farming at Newton Rigg's New Dairy Unit
An innovative water friendly farming initiative is being developed as part of the new £2 million dairy unit at Sewborwens Farm, Newton Rigg College, Penrith.
---
FAO Calls for Increased Support for Mountain Family Farming
Marginalised groups in mountain regions hold great potential for better food security and nutrition.
---
Is Producing Milk From Grass a Global Marketing Advantage?
Dr Gareth Arnott, AgriSearch research fellow in international dairy production at QUB Institute of Global Food looks at the facts.
---
Charolais Secure Supreme Smithfield Titles
Bang Tidy, an 18 month old Charolais cross heifer scooped the supreme Smithfield championship in Peterborough, on Thursday 5 December.
---
Superfast Broadband at Rothbury
The Northumberland town of Rothbury has become the first recipient of the Rural Community Broadband Fund and can expect to enjoy some of the fastest broadband speeds.
---
Pig Group Study Agriculture in the USA
Members of a highly-successful Pig Producers' Group operated by AtlasFram, the UK's foremost farmers' co-operative, have visited the United States on a nine-day, 3000-mile tour to study agriculture in Missouri, Iowa, Nebraska, Wyoming, Utah and Colorado.
---
Greater Focus on Soil Health Needed to Feed a Hungry Planet
More attention to the health and management of the planet's soils will be needed to meet the challenge of feeding a growing world population while coping with climate change and increased scarcity of natural resources.
---
Landowners Need To Be Prepared
The announcement that the government has unveiled their infrastructure spending plans could hit landowners hard, and the correct action needs to be taken from the start to ensure you don't leave yourself wide open to issues in the future.
---
University of Surrey Secures Major TB Research Grant
A collaborative project between academics in the UK and India aims to develop a revolutionary new control strategy for bovine tuberculosis (TB), with global benefits for human and animal health.
---
Pesticides are "Part of the Solution", says CPA
The Crop Protection Association has said the Government must not impose unnecessary restrictions on pesticide use as it implements Common Agricultural Policy "greening" measures.
---
Young Bulls Strong at Skipton Festive Store Cattle Fixture
A hearty turnout of 414 head of store cattle for Skipton Auction Mart's second annual Christmas show and sale sold well to a huge company of buyers seeking to top up feeding sheds over the festive period.
---
Chancellor Welcomes JCB'S Plans to Create 2,500 Jobs
JCB have announced plans to invest £150 million to expand its operations in Staffordshire and create an additional 2,500 jobs by 2018, which will in turn add a further 7,500 jobs in the UK supply chain.
---
Big Increase In 2013 World Cereal Output Expected
World cereal production will reach a new high of almost 2 500 million tonnes, including rice in milled terms, according to new FAO estimates.
---
70% Grant for a £1.1 Million Dairy Unit
40 Ulster farmers joined a Markethill Dairy Discussion Group visit to four young Scottish milk producers on a tour led by David Allan of Volac International.
---
Longtown Primestock Sale
The Cumberland & Dumfriesshire Farmers Mart P.L.C. had forward 43 prime cattle, 5 young bulls, 29 over thirty month cattle, 5,843 prime lambs and 6,317 cast ewes & rams at their weekly sale at Longtown on Thursday 5th December 2013.
---
One Million Amazone Fertilizer Spreaders Sold
One million fertiliser spreaders sold allows Amazonen-Werke, in 2013, to look back on what is a major success story.
---
Tour de France Planning Goes Into Overdrive
Staff and Members of the Yorkshire Dales National Park Authority are stepping up a gear in their preparations for next year's Tour de France Grand Départ.
---
Beltex Lambs Reign Supreme at Skipton Christmas Show
The Brown family of Bedale retained their supreme champion prime lamb championship at Skipton Auction Mart's sixth annual Lingfield Christmas primestock show.
---
Defra Cuts Could Jeopardise Public Health
Cuts to farm animal health surveillance could risk new diseases going undetected and jeopardise public health, warns The Royal College of Pathologists.
---
Young Farming Couple Receive 2013 NSA Cymru/Wales Achievement Award
Sion and Claire Williams, a young couple from Llandeilo, were presented with the NSA Cymru/Wales Young Achievement Award at the Welsh Winter Fair.
---
Champion Tops Kilrea Bull Trade at 3,200gns
Quality Holstein bulls sold to a top of 3,200gns at Holstein NI's December show and sale, hosted by HA McIlrath and Sons Ltd at Kilrea Mart.
---
New Steketee IC Automatic Weeder for Lamma 2014
All set for a LAMMA 2014 launch, the new Steketee IC is a fully automatic weeder capable of operating at speeds of up to 3.5km/h.
---
Solar Farms – A Taxing Problem for Farmers?
With Developer RWE Innogy shelving plans for the 240-turbine Atlantic Array project in the Bristol Channel, there is likely to be even greater interest in the role solar energy can play in the UK meeting its renewable energy targets.
---
New Holland Sponsors Climate Action
New Holland Agriculture has further reaffirmed its commitment to a sustainable and productive future with its gold level sponsorship of the 2013 Climate Action Sustainable Innovation Forum, which was held alongside the UNFCCC Conference of Parties.
---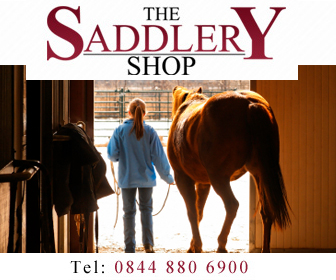 ---

Stackyard News
home | agri-services | pedigree pen | news | dairy | beef | machinery | property | organisations | site map