Stackyard News - November 2013
Agricultural, Environmental, Countryside and Farming News from the UK and beyond.
Mitas Tyres Fit the World's Biggest Ice Cream Van
Probably the most unusual sight at the LAMMA show this year will be a giant 'vRS' ice cream van. The Mitas-tyred, 5.5 tonne, 21'-long vehicle was created by ŠKODA for the Octavia vRS TV commercial.
---
Longtown Primestock Sale
The Cumberland & Dumfriesshire Farmers Mart PLC had forward 33 prime cattle, 8 young bulls, 38 over thirty month cattle, 5,316 prime lambs and 6,574 cast ewes & rams at their weekly sale at Longtown on Thursday 28th November 2013.
---
New Appointment Strengthens HUK's R&D Team
Europe's largest independent Breed Society, Holstein UK, has strengthened its Research & Development (R&D) department with the appointment of Emma Jones.
---
North Korean Harvest Up Again
A nationwide assessment by two United Nations agencies shows an increase in staple food production in the Democratic People's Republic of Korea for the third year running.
---
Zetor Cooperates with World's Largest Front Loader Manufacturer
Zetor Tractors have concluded an important cooperation agreement with Ålö AB. for the delivery of front loaders.
---
Case IH to Exhibit New Machines at LAMMA
A host of new Case IH products will be making their first appearance at LAMMA in January 2014.
---
Machine of the Year 2014 Award for Cemos Automatic
The title of Machine of the Year 2014 was awarded to CLAAS at the Agritechnica 2013 trade fair for its Cemos Automatic driver assistance system.
---
Sowrays Retain Skipton Christmas Rearing Calf Championship
Christmas came early for the North Yorkshire Sowray brothers when they retained their festive rearing calf supreme championship at Skipton Auction Mart.
---
New Appointments for New Holland's Marketing Team
New Holland has welcomed two new members to its UK and ROI marketing team with the dual appointments of Nicolas Ferrara and Mark Crosby.
---
Private £8000 Deal for Simmental Bull
The Sterling herd of Simmentals is delighted to announce the sale of up and coming young bull Sterling Delboy 12 to the Crudie herd in a private £8000 deal.
---
Weed Review looks at the Challenges over 50 Years
Over 90 delegates attended the 50th BCPC Annual Weed Review chaired by Dilwyn Harris, Dow AgroSciences and held at Rothamsted Research, Harpenden on 14 November.
---
New Hoofcare Spraymat Arrives in the UK
The very first new Hoofcare SprayMat in the UK will be demonstrated at the RUAS Winter Fair in Belfast on Thursday, December 12.
---
Milk Could Improve Nutrition of World's Poor
Milk and dairy products hold huge potential to improve nutrition and livelihoods for hundreds of millions of poor people across the world, according to a new FAO publication.
---
Extent of Soil Compaction on South West Farms Reveiled
Over 60% of the farms which received a free 'Soils, Manures & Nutrients Review' visit by the Soils for Profit (S4P) team were found to have soil compaction present on their agricultural land.
---
Christmas Dairy Show Produces Mart Record Price
A new mart record price of £3,950 for a dairy animal was set at the Christmas Craven Dairy Auction at Skipton Auction Mart.
---
More Livestock at the Livestock Event 2014
The Livestock Event, the UK's leading livestock trade show is launching new features and in response to visitor demand is increasing the livestock presence at the 2014 event, to be held at The NEC, Birmingham on 2 and 3 July.
---
Cumbria Farmers' Charity Auction Returns
It is more than 30 years since the first Farmers' Charity Auction in Cumbria was held and, since the first event well over £100,000 has been raised for worthwhile causes.
---
The Genetics of Polling
Breeding polled cattle can make it easier to manage and transport stock, saves dehorning and reduces the chance of injuries to stock and staff.
---
Cubicle Lime Spreader On Show
Following on from the success of their Vink Bedding Spreader this innovative Dutch dairy equipment company has developed a lime spreader for cubicle houses.
---
Carlisle Charolais Bulls Peak at 7,000gns
Charolais were in demand with bulls leading the trade at 7,000gns whilst females peaked at 4,600gns on Friday 22 November at the breed society's official show and sale in Carlisle.
---
Lamborghini Trattori Wins the Golden Tractor for Design
The Lamborghini Nitro tractor has received the 2014 Golden Tractor for Design award, the prestigious international accolade granted by a panel of journalists specialised in agricultural machinery.
---
Farmers Help To Improve Dales Uplands
A group of local farmers is leading the way in trying to develop innovative approaches to farming the land in ways that bring both environmental and economic benefits.
---
2014 Canadian Dairy XPO Speakers Announced
Travelling from up to 6000 miles away, speakers from around the globe will educate Canadian dairy producers, as part of the Maizex Dairy Classroom program at the 2014 Canadian Dairy XPO.
---
Rural Business School Wins Prestigious Queen's Anniversary Prize
The Rural Business School has become the first ever land-based college to be awarded the Queen's Anniversary Prize, recognising world-class excellence and achievement.
---
International Year of Family Farming 2014 Launched
The United Nations has launched the 2014 International Year of Family Farming to stress the vast potential family farmers have to eradicate hunger and preserve natural resources.
---
Prima Tech Drenchers Keep On Working
Prima Tech cattle drenchers that keep on working and keep on delivering the right amount of drench take pride of place on the Agrihealth RUAS Winter Fair stand in Belfast on Thursday, December 12.
---
Highly-Successful Year for the AtlasFram Group
AtlasFram Group, the UK's foremost farmers' cooperative, reported strong results for the financial year to 30 June 2013 at its Annual General Meeting.
---
Potential Increase in Scotland's Cattle Numbers
Scotland's sharpest cattle farmers appear to have weathered the storm well last year with some improved performances, according to the results of the annual enterprise costings report by Quality Meat Scotland.
---
First Milk Continues Price Progress
First Milk is increasing its standard litre manufacturing and liquid pool milk prices to 32.5ppl from the 1st of December 2013.
---
McCormick Tractor Trio Praised for Performance, Comfort and Economy
Sometimes, one thing just leads to another – and for a Derbyshire dairy farming family, that 'something' was buying a new compact tractor for yard and cubicle house cleaning.
---
Potential to Improve Sheep Meat Supply Chain Efficiencies
Iain Riddell and Kev Bevan from SAC Consulting led a pilot project identifying opportunities for the Scottish sheep sector to add value, reduce waste and become more competitive and profitable.
---
Quadtrac 620 to Feature at LAMMA 2014
Case IH's stand at LAMMA 2014 will feature the world's most powerful tractor in series production, the 692hp Quadtrac 620, together with the world's largest combine header.
---
Act Now To Secure Replacement Agri-Environment Scheme
Upland farmers whose Environmentally Sensitive Area (ESA) agreements are due to end next year are being urged to act now, or they could miss the start of the replacement scheme – which itself will close to new applicants in 2014.
---
JCB Digger will Warm the Hearts of Operators
JCB digger drivers are in for some heart-warming news as the first icy blast of winter strikes. The company has announced that a new system is now available on its iconic backhoe loaders that automatically heats the cab and engine before the operator arrives for work in the morning.
---
Agritechnica 2013 – Top Atmosphere, Top Success
Once again, the Agritechnica 2013 is an exhibition that sets new records. On 420,000 square metres, the entire industry presented itself to some 450,000 visitors to the world's leading agricultural equipment and machinery exhibition.
---
Longtown Primestock Sale
The Cumberland & Dumfriesshire Farmers Mart P.L.C. had forward 58 prime cattle, 12 young bulls, 52 over thirty month cattle, 5,744 prime lambs and 5,883 cast ewes & rams at their weekly sale at Longtown on Thursday 21st November 2013.
---
Agriscot 2013 Debuts for New Holland Machines
A pair of high quality new machines from New Holland are making their hotly-anticipated debuts at this year's AgriScot show.
---
Farmers Hit by Typhoon Haiyan Need Urgent Assistance
Hundreds of thousands of farmers in the Philippines whose crops were destroyed by Typhoon Haiyan need urgent assistance to sow new seeds before the end of the current planting season.
---
Welsh Farmers Take Top Titles at English Winter Fair 2013
Welsh exhibitors made their presence felt in championships at the English Winter Fair livestock showcase, Stafford, where G & E Jones of Anglesey's crossbred Limousin heifer Eye Catcher made Overall Supreme Cattle Champion.
---
Rosina Heifer Leads Ernevale Youngstock Sale
A potential fourth generation Excellent Rosina by Comestar Lavanguard attracted a bid of 2,500gns, topping Seamus Gunn's Ernevale 'Next Chapter' Youngstock sale, held at the Pedigree Sales Arena, Moira.
---
Why Don't Farmers Shop Around For Insurance
Few farmers fork out £1000s on fertiliser, feed or fuel without shopping around yet many fail to compare quotes for quality insurance cover.
---
Sheep Industry to be Saddled with Added Bureaucracy
National Sheep Association (NSA) is bitterly disappointed that Defra has taken little notice of the sheep industry's view and forged ahead with its decision to implement full EID in England.
---
Top Performing Beef Shorthorn Joins Cogent's Signature Range
One of the top performing bulls of the Beef Shorthorn breed has been added to Cogent's Signature Beef range to help satisfy the rapidly growing demand for native breeds.
---
Tractor Test Drives Prove Popular at AMES
Trade stand bookings are flooding in for the Agricultural Machinery and Equipment Show, which this year will allow farmers to test drive tractors for the first time ever.
---
The Stars of the Future Calf Show
The Stars of the Future Calf Show, held at United Auctions, Stirling, on Saturday 17th November, saw a tremendous show of Limousin cattle.
---
Most Active Year Yet For Forestry
This year's Forest Market Report, launched jointly by Savills and UPM Tilhill, states that the UK's forest market has never been more active than in the last twelve months.
---
Case IH Quadtrac is XXL Tractor Machine of the Year 2014
Prestigious industry award for Case IH / New Quadtrac series wins the XXL tractor category / Leading agricultural journalists recognise the unique Quadtrac concept.
---
Forward Purchasing Saves on Fuel Costs
Members of the AtlasFram farmers' cooperative who participated in a forward purchasing initiative this summer collectively saved £132,936 on the cost of their red diesel requirements during the harvest period.
---
UK Dairy Expo To Honour Industry Legend
The 2014 Borderway UK Dairy Expo will see the return of The John Dennison Achievement Award.
---
New Holland Launches New Generation LM Telehandler
New Holland has completely redesigned the heavy duty six to nine metre LM range of telehandlers, which now delivers substantially improved performance together with premium operator comfort.
---
Scottish Action after Horsemeat Scandal
The Scottish Government will bring in new laws protect consumers in the wake of the horsemeat scandal.
---
[more]
---
New Holland T8 Tractor wins the Machine of the Year 2014
The T8 Auto Command™ tractor wins the "Maschine des Jahres 2014 - Machine of the Year 2014" award, a great achievement for New Holland Agriculture at Agritechnica Show.
---
Diamond Year for JCB Backhoe
JCB's iconic backhoe loader today celebrated 60 years in production – with the promise of more exciting innovations to come on a machine that has, literally, helped shape the world.
---
Longtown Primestock Sale
The Cumberland & Dumfriesshire Farmers Mart P.L.C. had forward 38 prime cattle, 11 young bulls, 29 over thirty month cattle, 6,673 prime lambs and 6,839 cast ewes & rams at their weekly sale at Longtown on Thursday 14th November 2013.
---
Crisp Heifer Champion at Craven Dairy Auction
Former CCM Farmer of the Year Robert Crisp, of Nelson House, Calton, produced another show champion at Skipton Auction Mart's opening November Craven Dairy Auction.
---
Borderway UK Dairy Expo 2014 Date Announced
Harrison and Hetherington have announced details that the 2014 Borderway UK Dairy Expo will take place at Carlisle on Saturday March 8th 2014.
---
New British Potato Technology Company Launch
Target Set Technology Ltd is a new company formed to develop and promote new technologies and services to potato growers.
---
Treat Lame Sheep Before Winter Housing
Wet and muddy underfoot conditions are exacerbating sheep foot problems and flockmasters are being urged to implement the five-point disease reduction plan and certainly treat any lame sheep well before winter housing.
---
Rull Aberdeen-Angus Herd Clinches Calf Show Title
With nearly 60 calves entered and quality throughout it's safe to say the Southern England Calf Show for 2013 was another success.
---
JCB Announces $500,000 Donation to Philippines Disaster
British digger maker JCB today responded to the Filipino typhoon disaster with the news that machines and generators worth more than $500,000 are to be provided to assist in the aftermath of the catastrophe.
---
Farmers Must Think Now About Pneumonia
Vets from Scotland's Rural College are reminding farmers to beware of pneumonia in young stock.
---
Making Full Use of Plant Resources
Ivy, which grows abundantly in the UK, is just one of a range of plants being investigated for the fine chemicals and other valuable extracts and fibres that they contain.
---
New Holland Launches Extended Blue Power Range
New Holland has added three new models to its exclusive Blue Power range. The five model line-up features premium finishing and represents the pinnacle of tractor performance and comfort.
---
Stage Set for Skipton Christmas Primestock Spectacular
The countdown is on to the highlight of Skipton Auction Mart's festive show and sale season, the annual Lingfield Christmas primestock event on Sunday, December 1, which attracts both farmers and butchers from miles around.
---
New Technology & Skills Centre Extends Agrii R&D Partnership
Bishop Burton College is delighted to announce its new £3.5 million Technology and Skills Centre will be home to Agrii's Northern Technology Centre.
---
New Holland CR Combine
New Holland's acclaimed range of Twin Rotor™ CR combines have been further upgraded to deliver significant improvements in already benchmark harvesting performance.
---
5,000gns High as South Devons Return to Skipton
South Devon cattle returned to Skipton Auction Mart for the second annual show and sale held under the auspices of the South Devon Herd Book Society.
---
Black & White Sale is Now a Global Attraction
The prestigious annual Black & White Holstein sale returns to Carlisle on November 30th featuring the cream of Holstein genetics and for the first time, one very special Brown Swiss.
---
Mynach Harlequin Leads Brecon Limousin Sale
Mynach Harlequin from ED Griffiths & Co, made 9000gns and topped the trade at the British Limousin Cattle Society's Sale held at Brecon Market on Saturday 9th November.
---
Welshpool Charolais Peak at 9,800gns
British Charolais bulls met a flying trade from a packed ringside in Welshpool on Thursday 7 November at the breed society's autumn sale where prices peaked at 9,800gns.
---
Trimble to Showcase its Latest Agriculture Solutions at Agritechnica
Trimble will be showcasing its latest
agriculture solutions at Agritechnica in Hanover, Germany, 10–16 November 2013, including its new Connected Farm dashboard and TMX-2050 display.
---
UK CAP Allocations Announced
The Common Agricultural Policy allocations for England, Northern Ireland, Scotland and Wales will remain the same for the next funding period.
---
Oil Seed Rape - A Year to Forget
A far more encouraging start to this season leaves most winter oilseed rape growers happy to put last year well behind them.
---
NMR Reports Interim Results and Appoints New Directors
National Milk Records plc, the ISDX-quoted leading supplier of dairy and livestock services, has released its interim results for the six months ended 30 September 2013.
---
Get Fluke Treatment Right This Autumn
The Cows industry group is urging beef and dairy farmers to consider the risk of liver fluke infection this autumn and, if indicated, to treat cattle appropriately.
---
FAO Expects More Balanced Food Markets
Food commodity markets are becoming more balanced and less price volatile than in recent years thanks to improved supplies and a recovery in global inventories of cereals, according to FAO's Food Outlook report.
---
Skipton Beef Shorthorn Females Achieve Centre Record
Beef Shorthorn females met an exceptional demand from a packed ringside selling to a new breed centre record of 5,000gns in Skipton on Thursday 6 November at the breed society's official autumn sale.
---
Longtown Primestock Sale
The Cumberland & Dumfriesshire Farmers Mart P.L.C. had forward 35 prime cattle, 15 young bulls, 19 over thirty month cattle, 6,006 prime lambs and 7,476 cast ewes & rams at their weekly sale at Longtown on Thursday 7th November 2013.
---
Rare Whitebred Shorthorns Arrive at Myddfai
This week five very important additions to the livestock on The Prince of Wales's Myddfai Estate arrived from the North of England.
---
Transition Cow Feeding Booklet Now Available
A farmers' booklet on transition cow feeding, reporting the results of one part of a major Research Challenge Fund study, has just been published by AgriSearch.
---
Woodland Planting at Carrick Farm Approved
Work by UPM Tilhill ecology experts to monitor the behaviour of a pair of Golden eagles will lead to a better understanding of the interaction between new woodland creation and the potential loss of open ground to golden eagles in Scotland.
---
Asda/ABP Study Group Visit the USA
Increasing efficiency in suckler beef production through selective breeding for feed conversion and herd productivity were the focus of a recent Asda/ABP BeefLink study tour to Denver, Colorado.
---
Prime Show Gathers Premier Entries
Livestock exhibitors from across the UK will be at the East of England Showground on 5th & 6th December as the 2013 East of England Smithfield Festival is once again set to be one of the largest gatherings of prime livestock in the UK.
---
New Look and Branding for JF's Product Range
At Agritechnica 2013 the Kongskilde Group introduces its JF-STOLL products with a new look and new branding - a makeover with links to the well-known JF brand.
---
Moira Venue for Ernevale Next Chapter Youngstock Sale
The Pedigree Sales Arena at Moira is the venue for the Ernevale Next Chapter Youngstock Sale on Saturday, 16th November.
---
Young Farmer Wins Mobile Sheep Handling System
The culmination of a nine-month membership promotion campaign has seen the National Sheep Association (NSA) present a Rappa Mobile Sheep Yard worth £6,800 to a young farmer from Usk, Wales.
---
Borderway Agri-Expo British Blue Calf Show
The Border British Blue Club staged their sixth annual open calf show on Friday 1st November 2013 at the Borderway Agri-Expo 2013.
---
Newton Rigg Student Named European Junior Champion
Staff and students at Newton Rigg College are celebrating after agriculture student Will Horsley was named as European Junior Champion at the Holstein Young Breeders Show held in Cremona, Italy.
---
Borderway Agri-Expo – Record Entries and Spectators
On Friday 1st November Borderway Agri-Expo held at Carlisle attracted la crème de la crème of livestock from across the UK, more trade stands than ever and in the region of 12,500 spectators.
---
Dungannon Charolais Cattle Peak at 6,100gns
Charolais met a solid demand with the top 6,100gns bid going to a heifer while bulls peaked at 4,700gns in Dungannon on Friday 1 November at the breed's NI Club show and sale.
---
Avoiding Problems with Muirburn and Wildlife Legislation
The risks bad muirburn management poses for moorland and the potential of prosecution for landowners whose staff break the law, will be highlighted during a free event planned by experts from SRUC.
---
Why Europe Needs More Productive Agriculture
New academic study shows that productive agriculture brings significant benefits for food security, resource efficiency, economic stability, improved biodiversity, climate-change mitigation.
---
Standen Exhibits at British Potato 2013
On stand OS4, Standen will show its latest Potato Systems range, highlighting the wide range of soil separating models available from the Ely based company.
---
Cumbrian Stock Farmer Receives Blamire Prize
At Borderway Agri Expo 2013, held on Friday 1st November, John Hall, of Inglewood Edge, Dalston, near Penrith was awarded the prestigious Blamire Prize.
---
Single Injection for BVD and IBR Control
A change in the licence means these two vaccines for BVD and IBR can be given in the one syringe saving time and stress, but many farmers across the UK are not aware of this recent change.
---
IsoMatch Tellus Gets AEF ISOBUS Certification
Kverneland Group's Universal Terminal the IsoMatch Tellus1 is the first Universal Terminal to obtain an AEF ISOBUS certification.
---
Hexham Sale of Store Cattle and Sheep
Hexham & Northern Marts had forward a catalogued entry of 656 head of store cattle and suckled calves and 5,949 store and feeding sheep for their weekly sale on Friday 1st November 2013.
---
UK Grassland Farmer of the Year Announced
Cheshire dairy farmer Mathew Venables has won the UK Grassland Farmer of the Year Award, run annually by the British Grassland Society.
---
Giant Support for Movember is a Sight to Behold
British Seed Houses has gone big to show its support for Movember by giving the world famous Cerne Abbas Giant in Dorset a grass moustache.
---
BCPC Denies Amphibian Disease Pesticide Link
BCPC attacks abuse of science to implicate pesticides in amphibian disease spread.
---
Angus Bull Mogeely Junior Sells in Private Deal
After a phenomenal show season with Mogeely Junior M207, Albert and Jennifer De Cogan are pleased to announce the private sale of this young bull for an undisclosed five figure sum to Donald Biggar for his Chapelton herd, Castle Douglas, Kircudbrightshire.
---
Vicon Launches New Self-Loading Bale Wrapper
The Vicon BW 2250 is a new self-loading round bale wrapper, ideal for wrapping on the go. You can wrap the bale as you move it to the storage site. A new optional bale-on-end kit ensures that the bale can be stored on the flat side.
---
New Opportunity for Smallholder Networking
Smallholders throughout the North Pennines are being encouraged to attend one of a series of events next month in a bid to establish a network that will benefit their land and the wildlife within it.
---
Horsemeat Found In Beef Again
The Food Standards Agency has announced that a batch of canned sliced beef which was found to contain horse DNA has been withdrawn from sale at two chains in the UK.
---
Would You Pay More for a Wildlife-Friendly Garden?
A survey has revealed that seven out of 10 people in the UK would consider paying more for a property that has a wildlife-friendly garden.
---
G Shepherd Animal Health Launches Yolk-Ay Calf Paste
A unique nutritional supplement to reduce disease risk, promote gut health and correct potential iron deficiencies in young calves was officially launched by G Shepherd Animal Health (GSAH) at the Borderway Agri-Expo event.
---
Tow Law sale of Store Cattle and Suckled Calves
Hexham & Northern Marts held their traditional 'Tow Law' sale of Store Cattle and Suckled Calves on Thursday 31st October, the majority of which were consigned from noted commercial beef cattle herds within Weardale and the surrounding area.
---
Longtown Primestock Sale
The Cumberland & Dumfriesshire Farmers Mart P.L.C. had forward 26 prime cattle, 19 young bulls, 39 over thirty month cattle, 5,640 prime lambs and 5,827 cast ewes & rams at their weekly sale at Longtown on Thursday 31st October 2013.
---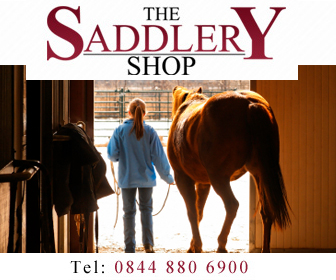 ---

Stackyard News
home | agri-services | pedigree pen | news | dairy | beef | machinery | property | organisations | site map