Stackyard News - October 2013
Agricultural, Environmental, Countryside and Farming News from the UK and beyond.
Chickens to Benefit from Biofuels Bonanza
Chickens could be the unexpected beneficiaries of the growing biofuels industry, feeding on proteins retrieved from the fermenters used to brew bioethanol.
---
Cumbrian Couple set for Taste of Success on the Farm
A local couple is hoping for a taste of success following the opening of a brand new farm shop and cafe.
---
Visit Amazone at Agritechnica 2013
Agritechnica, the world's biggest exhibition of farm machinery covers a staggering 27 halls over 40ha and encompasses the whole spectrum of agricultural kit.
---
Siblings Share Craven Dairy Auction Spoils
A dairy farming brother and sister went head-to-head in the battle for the title at October's main Craven Dairy Auction at Skipton Auction Mart.
---
Tom Birkett Leads the Way at Skipton Working Dogs Sale
Top dog at the autumn sale of working sheep dogs at Craven Cattle Marts' Skipton Auction Mart was Lancashire breeder and handler, Carnforth's Tom Birkett.
---
The New XERION – Same Concept, Enhanced Engineering
CLAAS will be once again be presenting the XERION – the world's most powerful tractor with an infinitely variable drive – at Agritechnica in 2013.
---
New Team to Take National Centre for the Uplands Forwards
A new team has been announced by Askham Bryan College to drive forward the work of the National Centre for the Uplands.
---
Charity Helps Support Farmers In Cornwall
A community interest company (CIC) that supports farmers in Cornwall with information, training and business advice has received a grant from The Prince's Countryside Fund.
---
DEUTZ-FAHR Series 6 Wins German Design Award
DEUTZ-FAHR wins the German Design Award 2014 in the category of transportation and public space with "DEUTZ-FAHR Series 6 Agrotron TTV" and "MaxiVision Cab".
---
Lloyds Bank Support for The Prince's Countryside Fund
More than 70 staff from Lloyds Banking Group joined Countryfile presenter Adam Henson and ex-rugby star Phil Vickery, to support an agricultural open day at Cotswold Farm Park recently in aid of The Princes Countryside Fund.
---
Bellingham Suckled Calf Sale
Hexham & Northern Marts held their traditional 'Bellingham' sale for spring born suckled calves on Thursday 24th October and offered a catalogued entry of 1116 head.
---
CLAAS Follows its Two-Model-Series Strategy
CLAAS is continuing its two-model-series strategy with the introduction of the new JAGUAR 800 and 900.
---
Suckled Calf Trade Strong at Skipton
The annual sale of this year's crop of suckled calves and over year store cattle with show potential at Skipton Auction Mart produced a significant improvement in trade on last year's corresponding fixture.
---
John Deere Awarded Two Silvers at Agritechnica 2013
Two John Deere innovations have been awarded silver medals at Agritechnica, the world's leading agricultural equipment trade fair being held in Hanover, Germany, from November 11 to 17.
---
BPEX Trainee of the Year Award Finalists Announced
Three candidates have been shortlisted for the BPEX Trainee of the Year Award 2013, sponsored by Zoetis and Pig World.
---
Discover the Versatility of an Avant Compact Tool Carrier
An Oxfordshire based dairy farmer has discovered the many benefits offered by an Avant compact tool carrier following its purchase as a replacement for an ageing skid steer loader.
---
Longtown Primestock Sale
The Cumberland & Dumfriesshire Farmers Mart P.L.C. had forward 33 prime cattle, 25 young bulls, 34 over thirty month cattle, 5,453 prime lambs and 8,030 cast ewes & rams at their weekly sale at Longtown on Thursday 24th October 2013.
---
Stirling Charolais Peak at 22,000gns
British Charolais met a strong commercial demand from a packed ringside in Stirling on Wednesday 23 October where prices peaked at 22,000gns.
---
Renewables Initative Holds First On-Farm Demo Day
NFU Scotland's newly established Renewable Development Initiative is inviting farmers to come on site and see the technology in action for themselves.
---
NBA Beef Expo 2014 Returns to Hexham
The National Beef Association (NBA) is returning to its Northumberland roots for NBA Beef Expo 2014, which is also putting grassroots showing back on the agenda.
---
Dutch GIO Design Award for the Vicon EXPERT 432F
Kverneland Group has received the prestigious Dutch design award Goed Industrieel Ontwerp, also known as the GIO award, for its new innovative drum mower, the Vicon EXPERT 432F.
---
15,000gns Emslies Hendreron Leads Stirling
Emslies Hendreron from Harry Emslie, Kinockie, Mintlaw, Peterhead made the lead sale price of 15,000gns at the Limousin Sale held at Stirling on Monday 21st October 2013.
---
Limousin Queen Bee at Countryside Live
It was a memorable opening to the winter primestock show season for Limousin exhibitors at the 2013 Countryside Live, with a well-travelled Limousin-cross heifer from Gloucestershire-based Andrew & Becky Bishop taking the Supreme Championship.
---
Securing Finance For Wind Energy Not Difficult
Securing finance for a wind energy project needn't be as difficult as it might seem. John O'Meara of agricultural lending experts AMC offers guidance to would-be borrowers.
---
More Children Than Ever Visiting Farms
Over the past year, approximately 250,000 children participated in outdoor learning events on farms funded through agri-environment schemes run by Natural England.
---
Tailored Fertilisers from Bunn at Agriscot
Farmers can save a substantial amount of time and money by using innovative and personalised fertiliser grades manufactured by Bunn Fertiliser Limited.
---
Scottish Suckler Producer Secures Top Cattle Award
Winner of the Morrisons Beef Shorthorn Suckler Herd of the Year Award is Raymond Martyn, of Wester Bleaton and Soilzarie Farms, Bridge of Cally, Perthshire.
---
Haygarths on a High at Skipton Dalesbred Ram Highlight
Father and daughter Godfrey and Alison Haygarth, of Aigden Farm, Wigglesworth, were responsible for the champion at the Dalesbred Sheep Breeders' Association's annual show and sale of shearling and aged rams at Skipton Auction Mart.
---
Yorkshire Farm Makes it a Dozen Kramer Wheeled Loaders
A North Yorkshire dairy farm has recently taken delivery of its twelfth Kramer wheeled loader in a row from local dealer Kevin Walker on Site Plant Services.
---
Stirling Beef Shorthorns Meet Solid Commercial Demand
Beef Shorthorns met an exceptional demand driven by the commercial sector in Stirling on Monday 21 October.
---
SPS Entitlements – You May Have More Than You Think
The Farming Press is full of information on the impending CAP reform, however, says Tim Sedgewick of H&H Land and Property, "It is important to note that the vast majority of detail published so far has not been legally agreed and could still be up for change."
---
Carlisle Limousin Bulls Top at 28,000gns
Gorrycam Hunter from Stephen Reel, Co Down made 28,000gns and led the trade at the British Limousin Cattle Society's October Sale held at Borderway Mart, Carlisle on Saturday 19th October 2013.
---
Monitoring Food Loss and Waste Essential to Hunger Fight
Keeping track of the enormity and nature of food loss and waste is essential to reducing the problem and to speeding efforts to eliminate hunger globally, FAO Director-General José Graziano da Silva told participants at the Global Green Growth Forum (3GF) in Copenhagen.
---
Bluesky Completes National Tree Map for England and Wales
Aerial mapping company Bluesky has completed the first ever detailed digital map of tree canopy cover across England and Wales.
---
South West Leads The Way With Healthy Livestock
Beef and dairy farmers in the South West have slashed the costs of hidden diseases – and now other producers across the country can do the same.
---
Hexham Limousin Cross Suckled Calves and Store Cattle
Hexham & Northern Marts held their annual special prize show and sale solely for Limousin cross bred suckled calves and store cattle. on Friday 18th October 2013.
---
Dutch Ambassador Visits BOCM PAULS Mill in Norfolk
BOCM PAULS, the UK's leading animal feed company, has hosted a fact-finding visit by Her Excellency Laetitia van den Assum, Ambassador of the Kingdom of The Netherlands, at its Tucks Mill in Burston, Norfolk.
---
Borderway Agri-Expo Secures Place as Leading Winter Show
With record entries, strong support from breed societies and sponsors, major organisations taking trade stands Borderway Agri-Expo is cementing its position as one of the leading winter livestock shows.
---
Record Visitors for Countryside Live
A record breaking attendance figure brought the 11th Countryside Live to a close with organizers the Yorkshire Agricultural Society saying it was the best ever.
---
Same Deutz-Fahr Awarded Two Silver Medals at Agritechnica
Same Deutz-Fahr received the awards for the Hydraulic engine brake concept and the Automatic PTO speed change innovations which were introduced at Agritechnica 2013.
---
World Food Day Called for Better Food Systems
Better food systems are required in order to defeat hunger and malnutrition around the globe was the key message coming from the observance of World Food Day at FAO headquarters.
---
John Deere Brand Leaps Ahead
John Deere has made a further leap ahead in the Interbrand ranking of the '100 best global brands'* for 2013.
---
DairyCo Hosts Research Day for Scotland and Northern England
The very latest science in tackling mastitis, reducing soil compaction and making the most of nutrients from slurry are just some of the subjects to be covered in a DairyCo Research Day on 12 November 2013.
---
London Premiere for Little Grey Fergie
Thursday 17 October at London's Soho Hotel saw the first screening of the brand-new children's series 'Little Grey Fergie' featuring the adventures of a full-size, live-action Ferguson TE20 tractor.
---
Motorists Urged To Look Out For Livestock
Farmers who graze their livestock on Crosby Ravensworth Common are urging drivers to take care on the roads that cross the area at this time of the year.
---
World Dairy Forum 2013 Summary
On 27 September 2013, EDA organised its annual World Dairy Forum in Cologne, Germany. This year's forum was entirely dedicated to dairy sustainability and its economic, social and environmental aspects.
---
Longtown Primestock
The Cumberland & Dumfriesshire Farmers Mart P.L.C. had forward 36 prime cattle, 14 young bulls, 18 over thirty month cattle, 4,925 prime lambs and 4,990 cast ewes & rams at their weekly sale at Longtown on Thursday 17th October 2013.
---
UK Grain Will Show the Latest Equipment for Storage and Handling
Whether farmers are looking to renew, update or adapt their grain handling and storage facilities, the UK Grain Event at Peterborough on Nov 6 provides a great opportunity to catch up with all the latest innovations in the grain sector.
---
Cash Still Available for Projects in National Park
Community groups and businesses in the Yorkshire Dales National Park are being urged to bid for funding to help them start local projects.
---
Countryside Live - All Set for Success
Almost 3,000 competitive entries have been received for this weekend's Countryside Live, with classes for everything from pigeons, to cattle to show jumping.
---
HGCA Helps Diagnose Need For Micronutrients
Growers are now in a better position to assess the need for micronutrient applications in cereals and oilseed rape, thanks to a new HGCA publication.
---
Lawsons Bag Another Craven Dairy Auction Title
The Newbirks pedigree Holstein herd of David and Claire Lawson at Mill Farm, Arthington, won a further Craven Dairy Auction championship at the opening October show and sale at Skipton Auction Mart.
---
The Jersey Island Celebration Sale of Pedigree Jerseys
The Jersey Island Celebration sale of pedigree Jerseys from the Island saw buyers travel to secure the opportunity of buying quality Island genetics.
---
[more]
---
New Beginning at College Farm
The first calf to be born at Newton Rigg College since the college's herd was lost to Foot and Mouth Disease in 2001 has arrived.
---
Matthew Wins Best Student Award From UPM Tilhill
The 2013 UPM Tilhill award for Best Student on the Harper Adams University Sustainable Forestry and Forest Products module was awarded to Matthew Bevan who graduated with a first-class BSc. Honours Degree in Countryside Management.
---
NSA Acts as Matchmaker
The NSA acts as matchmaker between farmers and vet/agricultural students looking for placements to gain experience.
---
Breeding Interest Earns 'Futures' Opportunity For Matthew
Young dairy cattle breeder Matthew Williamson believes that new technologies now available within the industry are set to play a huge role in the genetic progress of the UK herd.
---
Gretnahouse Tops Carlisle Angus Trade at 5000gns
Aberdeen-Angus cattle at Borderway Mart, Carlisle, on Saturday 12th October saw a top price of 5000gns for the pre-sale reserve champion and a further four lots sell for 4000gns.
---
Tractor Dealership Switches to McCormick
The launch of new high horsepower tractors and a preview of several new ranges to come have convinced Lancs-based dealer Bryan Hoggarth to switch brands.
---
Kingsland Takes Charollais Championship
The title winner also led the trade at the annual autumn show and sale of pedigree breeding females staged under the auspices of the British Charollais Sheep Society at Skipton Auction Mart.
---
Biofuel Development Should Not Compromise Food Security
The Committee on World Food Security also stresses policy and investment support for smallholder farmers and producers.
---
Newton Rigg Adds to its Forestry Team
The forestry team at Newton Rigg College has been boosted with the appointment of Richard Hunter as a course lecturer.
---
English Winter Fair Deadline Looms
Livestock exhibitors are reminded they have just a week before entries close on October 16th for this year's English Winter Fair.
---
Millington Limousin Champion at Skipton Beef Cattle Highlight
The Millington Limousin pedigree herd stole the show at Craven's Autumn Pedigree event, the annual Skipton Auction Mart seasonal showpiece for beef breeding cattle.
---
Fluke Alert on Irish Farms
The effect of fluke may not be noticed by many farmers because it is often a sub-clinical disease. However, the symptoms can include a depressed appetite, poor feed conversion efficiency and a reduction in liveweight gain of up to 1.2kg per week.
---
Longtown Primestock Sale
The Cumberland & Dumfriesshire Farmers Mart P.L.C. had forward 40 prime cattle, 6 young bulls, 23 over thirty month cattle, 6,337 prime lambs and 7,394 cast ewes & rams at their weekly sale at Longtown on Thursday 10th October 2013.
---
H&H Group Plc Records Pre-tax Profits In Excess of £1 Million
For the third time in its history the H&H Group PLC has recorded pre-tax profits in excess of £1 million in the year ending 30th June 2013.
---
Silver Medal for Fendt at Agritechnica 2013
The German Agricultural Society (DLG) has already announced that Fendt has convinced the jury with its newly developed modular flat-sealing hydraulic coupling. "With this new system, we are entering a new era in the area of hydraulic couplings.
---
Masham Gimmer Lambs Lead The Trade
Masham gimmer lambs led the trade at Skipton Auction Mart's annual ewe lamb show and sale, with an inaugural show class for Dales Mules also creating a great deal of interest and all but one of the main prize winners achieving three-figure selling prices.
---
Dungannon Simmentals Top at 2,800 Guineas
Pedigree Simmental heifers reached a ceiling of 2,800gns while bulls sold to a top of 2,400gns at the Northern Ireland club's annual autumn show and sale, hosted by Dungannon Farmers' Mart.
---
Pendle Farmers Work Magic at Skipton Prime Show
Pendle beef and sheep farmers landed the championship spoils at the October prime shows at Skipton Auction Mart.
---
New Area Sales Manager Promises Support for Dealers and Customers
New Holland's new area sales manager for the Republic of Ireland has arrived in post with a pledge to support customers and dealers through a time of economic recovery.
---
FAO Calls on Countries to Adapt to Food Price Volatility
The world's food price problems are not over despite a current market lull, FAO Director-General José Graziano da Silva told a ministerial meeting on international food prices.
---
Conker Competition at the Heart of Harvest Celebrations
Conkers will be smashed, apples will be pressed and all manner of fruit and veg will be pickled and preserved when Bowlees Visitor Centre celebrates the fruits of the season during a day of autumn celebrations.
---
Win, Win All Round For Dairy Beef Scheme
An integrated rearing and finishing barley beef system brought together by First Milk, Harbro and Scotbeef could become a supply chain model for the beef industry.
---
Optivite Takes Roadshow To Malaysia
Optivite, one of the leading manufacturers of natural animal feed additives for the farming, feed mill and animal production industries, took its road-show seminar to Malaysia.
---
Crisp Championship Double at Swaledale Ram Highlight
The Crisp farming family from Calton clinched a memorable championship and reserve championship double at the annual evening show and sale of Swaledale rams at Skipton Auction Mart.
---
Dairy Farm Chooses Weidemann's Newest Loader
One of the very first Weidemann 4270 CX100T telescopic wheeled loaders in the UK has recently been delivered to a dairy farm near Belper in Derbyshire.
---
Buying In Cattle Without Buying In Disease
Good biosecurity is a vital component of a good herd health plan and is fundamental to optimising herd health. Buying in livestock puts that biosecurity at risk and is the most likely way of introducing a new disease onto the farm.
---
NSA Next Generation Project
Continuing its commitment to young people in the sheep sector, the National Sheep Association (NSA) has launched an exciting Ambassador Programme and a new website as part of its NSA Next Generation project.
---
Mary Ann Takes Swaledales to Art
Although not from a farming background, farming has got into the blood of Artist Mary Ann Rogers.
---
2,000gns Tops Skipton Multi-Breed Rams
Texel and Blue Faced Leicester rams led the trade at 2,000gns at CCM Auctions' annual multi-breed sheep show and sale of pedigree and pure-bred rams and females.
---
Akrigg Champions the Swaledale Females
Nigh on 5,000 head of Swaledale draft ewes and gimmer shearlings were on parade for their annual sale at CCM Skipton.
---
Auctioneers Give Backing To Ireland's BVD Eradication Scheme
Ireland's programme to eradicate BVD from the cattle industry has received a positive response from the country's livestock markets.
---
Approval For BCPC Congress Returning To Brighton
After an absence of nearly a decade, the BCPC Congress 2013 – Focus on EU Regulatory Affairs – received a vote of approval when it returned to the Hilton Metropole Hotel.
---
Committee On World Food Security Meets
The Committee on World Food Security, the world's most important intergovernmental and multi-stakeholder platform for food security and nutrition, opened its 40th session.
---
Lame Sheep Loose Money
Lameness in sheep can be reduced with careful planning asserts vet Mairéad O'Grady.
---
Cumbrian Farmer Wins Farmers Weekly Award
Penrith farmer Richard Price was named Farm Manager of the Year, at the Farmers Weekly Awards. The judges said: "Richard relishes a challenge and in just five years he has transformed the estate's 1292ha in-hand farming operation."
---
Glucose Aid – Bridges The Energy Gap
Harbro's Glucose Aid has been used to bridge the 'energy balance' and help reduce the calving interval to 391 days in Robin White's 140-cow Holstein herd at Hightae Farm, Castle Douglas in south-west Scotland.
---
Tesco Says UK Lamb Is Not In Season
Following the furore of Tesco customer services representatives mistakenly saying UK lamb was 'not in season' at the peak of domestic production and quality, NSA Chief Executive has requested an urgent face-to-face meeting with Tesco Chief Executive Philip Clarke.
---
Cogent Breeding Ltd Acquires World-Leading Genomic Sire
Cogent Breeding Ltd, the beef and dairy genetics specialists and global leader in sexed semen technology, has confirmed that it has bought Cogent Supershot, the Number One genomic bull for Net Merit US$1,009.
---
World Cereal Production Set to Jump 8 Percent This Year
The outlook for global cereal supply in the 2013/14 marketing season remains generally favourable despite downward adjustments to forecasts for world cereal production and closing stocks.
---
Dalesbred Chairman Lands Breed Honours at Wether Lamb Sale
Swaledale and Dalesbred wether lambs turned out for their annual shows at Skipton Auction Mart.
---
Regional Vets hold CPD Meetings On Liver Fluke
In response to the growing difficulties experienced in controlling liver fluke in sheep and cattle, a number of partners from the veterinary community are coming together to develop a CPD training programme for general veterinary practitioners.
---
Supplement Autumn Grass to Extend Grazing Season and Cut Bedding Costs
The late summer grazing conditions have been typically good around the UK this year because of timely summer rainfall and plentiful sunshine hours.
---
Longtown Primestock Sale
The Cumberland & Dumfriesshire Farmers Mart P.L.C. had forward 50 prime cattle, 12 young bulls, 36 over thirty month cattle, 4,896 prime lambs and 7,394 cast ewes & rams at their weekly sale at Longtown on Thursday 3rd October.
---
New Lamborghini Tractor Range for 2014
Lamborghini Trattori has presented the new 2014 tractor range, a perfect combination of innovation and style in agriculture.
---
New Training Programme Offers Woodfuel Producers a Bright Future
A new European training programme has been launched which, in the UK, will help woodfuel producers meet the anticipated boom in demand created by the Renewable Heat Incentive.
---
SCR Expands its Portfolio of Heatime Systems for Dairy Cow Monitoring
SCR Heatime HR-LD System enables advanced heat detection and health monitoring in real-time, using long-distance RF data transmission.
---
Commercial Buyers Puts Bottom in Lleyn Trade
There were several volume commercial buyers at the ringside at the Lleyn sale in Welshpool putting a bottom in the trade which helped to maintain a solid sale throughout.
---
River Restoration Project Underway
A major restoration project has started on the River Leith near Penrith in Cumbria to reverse historic straightening and widening and return the river to a more natural state.
---
Newbirks Herd Tops Again at Craven Dairy Auction
The Newbirks pedigree Holstein herd of multiple Craven Dairy Auction champions David and Claire Lawson, of Mill Farm, Arthington, bounced back to title-winning ways at the main September show and sale at Skipton Auction Mart.
---
Euro Exchange Set for 2013 Single Farm Payment Scheme
SPS Payments for England are set in Euros each year and then converted into Sterling, and yesterday the Rural Payments Agency (RPA) have fixed the Euro Exchange rate for this year's Single Farm Payment.
---
Keenan Launches their New Mech-Fiber (MF380) Mixer Wagon
The Irish Minister for Agriculture, Food & the Marine, Simon Coveney TD launched the new Keenan MF380 at the Irish National Ploughing Championship held in Stradbally, Co Laois.
---
Successful Sow and Spread North Event
The Sow and Spread North event held on 25th September at Newton Rigg College in Cumbria was voted a huge success by organisers.
---
Carlisle Hampshire Down Females Peak at 880gns
Hampshire Down ewes met a solid commercial demand selling to a top of 880gns in Carlisle on Saturday 28 September at the breed association's north west region official sale.
---
Expert Group Advises on BVD Control Strategies
Any cattle identified as persistently infected (PI) with Bovine Virus Diarrhoea (BVD) should go directly to slaughter as soon as possible and should not be sold in the open market or used for breeding.
---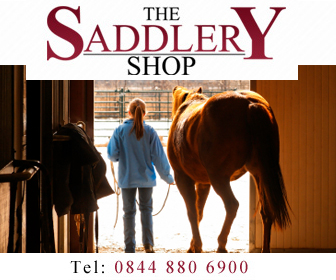 ---

Stackyard News
home | agri-services | pedigree pen | news | dairy | beef | machinery | property | organisations | site map