Stackyard News - September 2013
Agricultural, Environmental, Countryside and Farming News from the UK and beyond.
Janet Depicts Rural Cumbria At Work
A photograph taken by a farmer's wife from Ings has been voted as the best depiction of rural Cumbria at work.
---
Reduce Pneumonia Risk At Weaning
Recent figures suggest pneumonia is the UK cattle industry's most expensive disease, costing an estimated £50 million per year in treatment, loss of performance and mortality.
---
Amazone Producing Successful Machinery For 130 Years
Successful machinery over 130 years of company history - This excellent book lays out the development of Amazone machinery over the last 130 years.
---
Borderway Autumn Dairy Bull Sale
Harrison and Hetherington have announced that they are to conduct one the UK's largest sales of Holstein & British Friesian bulls that has been seen for many years.
---
Rumenco Targets Dairy Hygiene Market
Rumenco has strengthened its dairy sector expertise with the appointment of milking hygiene specialist Alison Clark to manage the company's entry into the UK and overseas dairy chemical markets.
---
Give Your Oilseed Rape A Weed-Free Start
Weeds will compete with any crop for water and nutrients and in oilseed rape this will result in problems at harvest, seed contamination and resultant yield loss.
---
Bullsemen.com to Launch Lastest Brochure at The Dairy Show
Visitors attending The Dairy Show 2013 at the Bath & West Show Ground can collect a copy of Bullsemen.com's latest brochure, which includes 6 of our top selling bulls from 2013.
---
McCormick Dealer Celebrates Century Sale
Organic dairy farmers Merfyn and Beryl Edwards buys HJR Agri's 100th new McCormick tractor and will raise a glass to their local tractor dealer following a presentation to celebrate a sales landmark.
---
Major Cuts of GHG Emissions From Livestock Within Reach
Wider use of already-existing best practices and technologies could significantly help sector reduce outputs of global warming gases.
---
Carlisle Sees Best Lleyn Ram Trade
There were bidders all day at the ringside at Carlisle with a firm trade for the females and one of the best trades seen for the rams.
---
Parasite Infections Costing Sheep Industry Millions
Farmers are being urged to correctly worm farm dogs to help sheep reach target specifications and reduce the number of carcase rejections from processors which cost the industry millions of pounds.
---
S&A Fabrications Completes New Development at Farm Visitor Centre
Barnard Castle based S&A Fabrications has recently completed the new £1.4 million, 50,000sq ft development at Cannon Hall Farm - the award-winning farm and tourist attraction near Barnsley.
---
Watch for BTDV Aphid Risks in Early Drilled Crops
Winter barley growers, as well as growers of winter wheat and oats, are being urged to be on their guard for aphids that transmit barley yellow dwarf virus (BYDV) infection, following the early start to drilling this autumn.
---
National Beef Association Welcomes New Chairman
At the fourteenth Annual General Meeting of the National Beef Association, the current chairman, Hamish McBean stood down on rotation rules. He has been succeeded by David Thomlinson.
---
Longtown Primestock Sale
The Cumberland & Dumfriesshire Farmers Mart PLC had forward 50 prime cattle, 18 young bulls, 25 over thirty month cattle, 3,902 prime lambs and 6,739 cast ewes & rams at their weekly sale at Longtown on Thursday 26th September 2013.
---
All the Latest Post Harvest Technology at UK Grain
UK Grain, now in its seventh year, takes place on 6 November at 2013 the Peterborough Arena.
---
Political Deal Will Allow CAP To Progress
The EU Council and Parliament's late-night political agreement on outstanding budgetary issues is a major step towards finalising CAP reform, and the Commission must now publish its implementation proposals as a matter of urgency, says NFUS.
---
Robotic Milking Display at the Dairy Show
Sales of robotic milkers are rocketing, with more and more farmers seeking to improve cow welfare and productivity, while cutting back on labour.
---
Roscommon Lleyns Break the Record
Records were broken at Roscommon on Saturday 21st September when Clive Wardrop, Portarlington sold his 1st prize shearling Lleyn ram for €1720 to Wayne Carter, Ballyroan.
---
New Vice Chairman for Strangford Down Lamb Producers Group
Kilkeel beef, sheep and cereals farmer James Henderson, is the new vice chairman of Strangford Down Lamb Producers Group.
---
Cumbrian Dairy Farmer Delighted With Re-Seed Mix
With more than 300 head of cattle to feed during the cold Cumbria winter, dairy farmer Brian Nelson needed a silage crop he could rely on.
---
John Fawcett In Fine Fettle at Second NEMSA Showpiece
John Fawcett, of Dalehead Farm, Barden, presented the champion pen of ten lambs at the second annual ewe lamb show and sale for members of the North of England Mule Sheep Association at Skipton Auction Mart.
---
Winter Servicing Key To Modern Combine Harvesters' Performance
Winter servicing of combine harvesters by an approved dealer with the experience, knowledge and equipment to do the job correctly and efficiently will pay for itself through increased performance, reliability and lower operating costs, according to Case IH.
---
Norway Invests $23.7 Million In Crop Diversity
The government of Norway has pledged $23.7 million to conserve and sustainably manage the world's most important food crops, citing the critical need for crop diversity at a time when populations are soaring and climate change is threatening staples like rice and maize.
---
Amazone Pantera Invited Out to Play
Agrii recently held a sprayer demonstration day at Rumgally Farm, Cupar, Fife, courtesy of Mr G Harley and, for their invited audience, there was an impressive show put on with a line-up of around a dozen self-propelled sprayers in the field.
---
Lanark Beltex Rams Peak at 2,500gns
Beltex shearling tups met a steady demand selling to a top of 2,500gns at the Beltex Scotland club sale staged at Lanark on Thursday 19 September.
---
SRUC Vets Warn of Blackleg Increase
Scotland's Rural College vets are warning farmers about a rise in the incidence of Blackleg in cattle particularly in the Caithness area.
---
Spiros Springs the Double at CCM Skipton Texel Sale
Calderdale's Spiros Spyrou reigned supreme and also secured top price honours at the 32nd annual two-day show and sale of pedigree rams and females staged by Northern Area Texel Sheep Breeders Association at Skipton Auction Mart.
---
New State-of-the-Art Grass Seed Plant For UK
DLF-Trifolium is spending £3 million on a new 4,000m2 (43,000ft2) grass seed mixing facility and distribution centre just outside Edinburgh.
---
Sub-Soilers Break New Ground For Twose
Twose has unveiled a range of grassland and arable subsoilers with working widths from 2.5m to 3.0m.
---
Transition Arrangements Welcome in Scotland
NFU Scotland has welcomed confirmation from Scottish Government that the potential funding gap between existing EU schemes and new arrangements in 2015 will be bridged.
---
Engineer, Doctor or Dairy Farmer?
Engineer, Doctor and Dairy Farmer are not normally spoken in the same sentence, but are very much equals. Not necessarily by pay scale, but in their ability to access leading global technologies.
---
EU Dairy Sector Development beyond 2015
EDA welcomes the research paper by Prof. Dr Holger D. Thiele, Dipl. Ing. Erhard Richarts, Dr. Henrike Burchardi on 'Economic Analysis of EU Dairy Sector Development beyond 2015: Trade, Exports and World Market Integration' that was presented at the Dairy Conference 2013.
---
What's An Option Agreement?
Increasingly we are being met by landowners, document in hand, asking, 'should I sign this?' They are the lucky ones; they bothered to take advice." says Julie Liddle, Director of H&H Land and Property.
---
New Holland Launches Online Community
New Holland has launched its online community dedicated to the agricultural world, www.mynewholland.com. Open to all farmers and everyone with an interest in farming.
---
Towell Texels Clean Up at CCM Skipton Gimmer Lamb Show
Pure-bred Texel gimmer lambs from David Towell proved the pick of the Continental show entries at the annual mid-September store lamb fixture at CCM Skipton.
---
Moira Holstein Heifers Peak at 2,520gns
Quality milking heifers attracted a buoyant trade selling to a top 2,520gns at Holstein NI's first show and sale of the autumn season.
---
CCM Skipton Caters for Dales Mule Breeders
Skipton Auction Mart is opening up an additional option for Dalesbred sheep breeders by adding a new sales section for Dales Mules at its high profile annual gimmer lamb show and sale day, on Tuesday, October 8.
---
Keenan to Launch New MF380 Mixer Wagon
The new Keenan MF380 Mixer Wagon will be launched at the Irish National Ploughing Championships.
---
Longtown Primestock Sale
The Cumberland & Dumfriesshire Farmers Mart PLC had forward 65 prime cattle, 15 young bulls, 22 over thirty month cattle, 3,119 prime lambs and 6,112 cast ewes & rams at their weekly sale at Longtown on Thursday 19th September 2013.
---
Geldard Grabs Glory Again at CCM Skipton Charollais Highlight
Charollais sheep breeders took centre stage at CCM Skipton for the British Charollais Sheep Society's annual show and sale of commercial rams.
---
Kramer Mini Telehandler Replaces Skid Steer Loader
Following the loss of a skid steer loader to thieves, Hall Farm near Reading has recently taken delivery of a Kramer mini telehandler to carry out a multitude of tasks.
---
Skipton Mule Gimmer Shearlings Sell to £178
Prize shows for Mule and Texel pens of ten were on the agenda at CCM Skipton's second annual gimmer shearling fixture.
---
Why Purchase Ultrasound Scanned Rams and Bulls?
Tremendous genetic progress has been made in improving growth rates and the sheep and cattle bred today are different to those bred 15-20 years ago.
---
National Park Logo Offer Is A Hit
Businesses are queuing up to adopt the Yorkshire Dales National Park logo to help boost their trade.
---
Sheep Farmers Urged To Take A 'Buyer Beware' Approach
SCOPS urges sheep farmers to take a 'buyer beware' approach when purchasing replacements to protect their flocks this autumn.
---
New Ideas and Faces at Cumbria CLA Meeting
CLA members from throughout Cumbria came together at the historic Lowther Castle for the Annual General Meeting of the Cumbria branch.
---
Dairy Show Celebrates Young Farm Vets With A New Award
Three young veterinary students have been short-listed for a prestigious new award, which will be presented at the Dairy Show next month.
---
New Holland Sets the Pace at BBC Harvest
Is it feasible that agriculture should step back one hundred years to try and regain a little of the romanticism that seems to have embraced harvest time?
---
Big Entry of Dexter Cattle for Carlisle Sale
Britain's smallest breed of cattle - the Dexter, has once again attracted a big entry for the fourth show and sale at the Rare, Minority and Traditional Breeds Sale at Borderway Mart, Carlisle, on Saturday September 21.
---
College Farm Opens Its Door To The Public
Walford and North Shropshire College will be opening its doors to the public on Sunday 22nd September, with visitors able to view the farm's new milking and cow housing facilities.
---
Post-Harvest Care Of Combine Tyres Will Pay Dividends
Spending a few minutes checking combine tyres after harvest and preparing them correctly prior to the machine being stored away for winter could save farmers thousands of Pounds in unnecessary replacement costs next year.
---
Bird Flu Viruses Could Re-Emerge In Upcoming Flu Season
International experts recommend vigilance and promote targeted surveillance, market restructuring to fight H7N9, H5N1 and other threats.
---
Introducing the Lamborghini Nitro 130 VRT
All the character of the new Lamborghini Nitro is now available in a VRT version.
---
[more]
---
Bunn Launches Koch Advanced Nitrogen Sulphur Blends
Bunn Fertiliser Limited has introduced two new nitrogen sulphur blend fertilisers based on its successful Koch Advanced Nitrogen fertiliser.
---
Yorkshire Dales National Park Planning Consultation
Public consultation begins on Monday (September 16) on a range of options that will shape the way planning decisions are made in the Yorkshire Dales National Park for the next 15 years.
---
AGCO/Fendt Take On 34 Trainees
On 2 September 2013, 34 young people started their training at AGCO/Fendt.
---
Award for Pedometer-Wearing Cows
Research by Scotland's Rural College (SRUC) which measured cows' behaviour by fitting them with high-tech 'pedometers' has won an international science award.
---
New Heavy-Duty XUV Gators from John Deere
Reflecting the growing popularity of crossover utility vehicles, John Deere's latest heavy-duty Gator line-up features two new four-wheel drive models, the fast and powerful XUV 825i plus the four-passenger XUV 855D S4.
---
Food Waste Harms the Climate and Biodiversity
The waste of a staggering 1.3 billion tonnes of food per year is not only causing major economic losses but also wreaking significant harm on the natural resources that humanity relies upon to feed itself, says a new FAO report.
---
Consider Mix of Wheat Maturities to Spread Harvest Workload
Winter wheat growers looking to spread next year's harvest workloads and risks should consider planting varieties with a range of different maturities this autumn, urges crop team agronomist, James Evans, of Syngenta.
---
£400,000 Skills Boost For English Forestry Sector
UPM Tilhill is celebrating after learning that its work with the Institute of Chartered Foresters has helped to secure a £400,000 funding package from the Government through the UK Commission for Employment and Skills Employer Ownership Pilot.
---
Longtown Primestock Sale
The Cumberland & Dumfriesshire Farmers Mart P.L.C. had forward 86 prime cattle, 12 young bulls, 23 over thirty month cattle, 3,279 prime lambs and 6,107 cast ewes & rams at their weekly sale at Longtown on Thursday 12th September 2013.
---
Cogent to Market Royal Welsh Champion Charolais Bull
Barnsford Ferny has been described as 'a spectacle of an animal' and that took this year's Royal Welsh Show by storm, is now being marketed by Cogent as part of the Signature Beef range.
---
New Holland Delivers Tractor to RSPB
The RSPB nature reserve at Berney Marshes, Norfolk, is the latest satisfied New Holland customer taking delivery of a T6.140 tractor this month.
---
Gap Looms In Environmental Payments to English Farms
Farmers' work to protect the English countryside faces a massive threat following the revelation that environmental payments are likely to be halted for a year.
---
Massey Ferguson Tractors Helping to Farm the Sea
A pair of Massey Ferguson tractors is helping specialist Anglesey sea-farming business.
---
£2 Million Vet School Dairy Farm Opened by Adam Henson
A new £2 million state-of-the-art dairy farm at the University of Bristol's School of Veterinary Sciences at Langford was officially opened by farmer and BBC One Countryfile presenter, Adam Henson.
---
Booth Championship Double at Skipton NEMSA Opener
The Smearsett flock of North Craven's WA&A Booth achieved a memorable championship double at the opening ewe lamb show and sale for members of the North of England Mule Sheep Association at Skipton Auction Mart.
---
Worcester Beltex Sell to 1,700gns
Beltex sheep met a strong commercial demand peaking at 1,700gns in Worcester on Friday 6 September at the breed society's annual show and sale.
---
Tooway Guarantees Service to BT Dial-Up Users Facing Switch Off
A leading satellite broadband provider has stepped in to guarantee broadband services to homes facing the end of their BT dial-up service.
---
Local Championship Success at Skipton Beltex Sale
Local breeder Karen Shuttleworth clinched supreme championship honours at the Beltex Sheep Society's 13th annual show and sale of pedigree rams and females at Skipton Auction Mart.
---
The Man Whose Grass Is Always Greener!
Farmer Neil Fettes is the man whose grass really is always greener! So much so that nearby farmers commented as such as they cast an envious eye over his field of lush green grass.
---
Wheat Prices Could Fall by £10 per Tonne
A better-than-expected corn (maize) harvest in the United States will put downward pressure on UK wheat prices, which could fall by £10 per tonne in the short-term, according to ODA UK.
---
Money Saver for Dairy Farmers
A money saving innovation for dairy farmers on show during the National Ploughing Championships is the PipeFeeder exhibited by Dutch company Hanskamp AgroTech.
---
Minister Launches Research Centre with Bird Welfare at its Heart
A national centre for poultry health and welfare was officially opened today by the Minister for Universities and Science David Willetts.
---
Quality Lleyns Reap Reward at Ross On Wye
The commercial buyers were out in force for Lleyn shearling ewes and the rams at Ross on Wye on Thursday 5th September 2013.
---
Leading Vegetable Grower Changes to Mitas Row-Crop Tyres
A fleet of 13 new 140hp, four-wheel-drive Claas Arion 610C tractors have had their original factory-fit tyres replaced with Mitas row-crop tyres before being delivered to Cornwall's leading vegetable grower and packer.
---
UPM Tilhill Helps Create The Queen Elizabeth Diamond Jubilee Wood
A Jubilee woodland project in Leicestershire that involves planting around 275,000 trees is now two thirds complete with the remaining work scheduled to be finished by the end of 2015.
---
The New Deutz-Fahr C9000 Combine Harvester
Deutz-Fahr is set to launch a new range of combine harvesters for the 2014 season.
---
Global Food Prices Continue To Drop
The FAO Food Price Index dropped for the fourth month in a row in August reaching its lowest level since June 2012.
---
NOAH Film Makes Industry Call to Reach Out to Consumers
The National Office of Animal Health has released two films to help industry and consumers understand issues surrounding the use of animal medicines in the food chain.
---
From 'Field to Flour'
AtlasFram and ADM Milling work in partnership to ship wheat from East Anglia to Scotland.
---
Masham Maestro Strikes Again at CCM Skipton
Masham wether lambs took their turn in the show area, as CCM Skipton's peak sheep sale season continued apace.
---
Longtown Primestock Sale
The Cumberland & Dumfriesshire Farmers Mart P.L.C. had forward 77 prime cattle, 2 young bulls, 45 over thirty month cattle, 3,210 prime lambs and 5,686 cast ewes & rams at their weekly sale at Longtown on Thursday 5th September 2013.
---
Strong Commercial Demand for Ruthin Lleyns
At the sale of Lleyn Sheep at Ruthin on Monday 2nd September, a firm trade was seen in the female section with strong commercial demand for rams.
---
Simmental 'Ladies Day' at Carlisle
It's Ladies Day in Carlisle later this month when the cream of the UK's pedigree Simmental heifers will be going under the hammer.
---
New Promotional Backing to Boost Farm Shops
Farm shops are being urged to join the Quality Standard Mark (QSM) to access a range of free resources to market their beef and lamb.
---
More Respect Needed for the Farmer's Eye
A top ram breeder is calling for a little more respect for the 'farmer's eye' in selecting tups, so that commercial breeders can take a balanced approach towards great opportunities in the lamb trade.
---
Do Not Underestimate the Role of Sheep in Shaping Our Landscapes
The National Sheep Association (NSA) is extremely alarmed by recent comments from campaigner George Monbiot that iconic areas of the UK have been 'sheep-wrecked'.
---
Beltex and Dunbia Renew Lamb Export Scheme Offer
Dunbia has renewed its export marketing arrangement with Beltex this month offering a bonus of up to 50p/kg throughout the 2013/14 season on selected lambs destined for top end mainland European markets.
---
John Deere Dealer Acquires Anker of Coates
John Deere's longstanding eastern counties dealership Ben Burgess & Co Ltd has taken over the trading activities of Anker of Coates, with effect from Sunday 1st September 2013.
---
Sherwin Championship Success at Skipton Wensleydale Highlight
North Yorkshire Wensleydale pedigree sheep breeder Ernie Sherwin continued his successful run when presenting the supreme champion at Skipton Auction Mart.
---
British Native and Rare Breeds Take Centre Stage at Skipton
CCM Skipton's annual Rare & Native Stock Breeders Auctions of rare, minority and traditional breeds of cattle, sheep, goats and pigs attracted a bumper turnout of 718 native and rare breed sheep, 164 store and breeding cattle, 38 goats, nine pigs and two mares with foals at foot.
---
Jean Price Champion Again at Skipton Jacobs Highlight
The Welsh-based Pentrenant flock of Jean Price in Churchstoke, Powys, secured back-to-back championship successes at the Northern Area Jacob Sheep Breeders' 38th annual show and sale at Skipton Auction Mart.
---
Rabbitt Tractors Takes on Case IH Franchise
Rabbitt Tractors at Ballydavid, Athenry has been appointed as a main dealer for the Case IH range of agricultural equipment in Galway and Roscommon.
---
Liver Fluke Treatment Re-introduced by MSD Animal Health
The flukicide drench ZANIL® has been re-introduced into Great Britain by MSD Animal Health as a treatment against chronic liver fluke in cattle and sheep.
---
Pownall Poultry Coup at Craven Feather Auctions
A two-times national poultry champion headed the pecking order with a pair of White Wyandotte bantams at the Craven Feather Auctions summer show and sale of poultry and waterfowl.
---
Suckler Synchronisation Evaluation
Sam Chesney of Kircubbin, Co Down hosts a farm walk next Tuesday, September 10th examining the role of synchronisation and Artificial Insemination in getting suckler heifers in calf earlier.
---
Cogent Offers Holistic Breeding Service Through Restructured Business
Cogent Limited, has today announced the restructuring of its business to fully integrate the Cogent Breeding, Dairy Daughters and World Wide Sires UK businesses.
---
Fibertek Feed Additive Is Proving Its Worth
The addition of Fibertek from Harbro to the TMR at Flashbrook Manor Farm, Newport, Staffordshire has resulted in improved feed utilisation and a one litre increase in daily milk yield.
---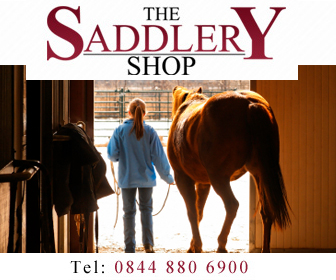 ---

Stackyard News
home | agri-services | pedigree pen | news | dairy | beef | machinery | property | organisations | site map