Stackyard News - August 2013
Agricultural, Environmental, Countryside and Farming News from the UK and beyond.
Lleyn Sheep Society Exeter Sale Report 2013
With an entry of over 600 more sheep than the same sale in 2012 there was more choice for the buyers.
---
Search is on for Dock-Infested Grass Fields
Dow AgroSciences is on the lookout for grass fields with a high number of docks for a new initiative being launched next year.
---
Longtown Primestock Sale
The Cumberland & Dumfriesshire Farmers Mart P.L.C. had forward 43 prime cattle, 18 young bulls, 30 over thirty month cattle, 4,000 prime lambs and 6,246 cast ewes & rams at their weekly sale at Longtown on Thursday 29th August 2013.
---
Case IH Dealer Announces the Acquisition of Woodlands Brigstock
Collings Brothers of Abbotsley Ltd, the Cambridgeshire-based Case IH dealership, has acquired Northamptonshire-based Woodlands Brigstock Ltd.
---
Lockerbie North Country Cheviot Sale
September 18th will see one of the most important annual sales for North Country Cheviots to be held at Lockerbie Mart, the sale features in the region of 4,000 ewes, gimmers and ewe lambs.
---
Healthy Rise for Sheep Meat Exports
Higher product availability helped lead to a 14 per cent year-on-year rise in UK exports of lamb and mutton in the first half of 2013.
---
Rare Dairy Shorthorn Calf Arrives at Bicton College
Rare Breeds Survival Trust (RBST) is celebrating its 40th year and one of the most iconic native cattle breeds; the Dairy Shorthorn, has moved on to our Watchlist in to Category 1 Critical.
---
Tesco Boost Ulster Angus Prices
Tesco are offering premium prices to NI producers supplying cattle meeting the specification of the supermarket chain's Aberdeen Angus Scheme.
---
Landini 5-H Tractor Delivers More Performance for Less Fuel
A new version of the Landini 5-H Series tractor has been launched with a more fuel-efficient engine, new power options and a refreshed cabin interior with additional information provided by the new instrument panel.
---
NSA and Moredun Research Institute Partnership Strengthened
A lively debate about the challenges within sheep breeding, some probing questions about the future of disease control in flocks and a celebration of NSA's activity over a 12-month period all featured in a two-day NSA event.
---
Rearing Calves Sell to £600 Record High at CCM Skipton
An unprecedented trade at CCM Skipton's seasonal rearing calf show and sale saw two British Blue-cross bull youngsters each sell for £600.
---
First Large Scale Sale of Belclare Sheep
A ground breaking 'export status' auction of Belclare sheep will be held in Ballymena Livestock Mart on Tuesday 10th September.
---
Herd Health Planning Reaps Benefits
Herd productivity has been improved over recent years by as much as 15% since farm health planning was introduced almost 20 years ago at Greystoke Castle Farms, near Penrith.
---
Beef Farmer Celebrates his Best Ever Field of Grass
A beef farmer from Ayrshire is celebrating his 'best field of grass ever' after changing to a new seed mixture!
---
Clive Hall Dairy Monitor Farm Results
The last year is one many in the industry would sooner forget, but for Phil Asbury, farm manager at Clive Hall Farm in Winsford, Cheshire, monitoring and measuring 2012/13 against the previous two years has produced many points to remember.
---
Mason Mule Wethers Collect the Trophy at CCM Skipton Store Lamb Highlight
Local breeders John and Claire Mason, of Oddacres Farm, Embsay, sent out the first prize pen of 50 Mule Wether lambs at CCM Skipton's annual late summer show, which formed part of the fortnightly store lambs fixture.
---
Longtown Primestock Sale
The Cumberland & Dumfriesshire Farmers Mart PLC had forward 21 prime cattle, 11 young bulls, 16 over thirty month cattle, 3,949 prime lambs and 4,740 cast ewes & rams at their weekly sale at Longtown on Thursday 22nd August 2013.
---
IOG Saltex is Back at Windsor Racecourse for 2013
IOG Saltex is upon us once more and Amazone Groundcare would like to extend a warm welcome to visit them on Stand A60 during the three days of the Show.
---
Monitor Farm Achieves Its Objectives
Four years on from embarking on an expansion plan to double dairy cow numbers at Hesket Farm, Dacre, on the edge of the Lake District, Matt and Sue Bland have achieved most of their objectives while at the same time have maintained milk yields.
---
Hallington Angus Bull Sells in Private Deal
A half share in the January 2012-born Aberdeen-Angus bull Hallington Picasso M348 of Messrs Alan and Steven Lawson, Newcastle on Tyne, has been sold in a private five figure deal to Whittaker and Co Farms, Cornhill-on-Tweed, Northumberland, for use in their Haughton herd.
---
Now's A Good Time To Start Stamping Out Lameness
The current post-weaning period is the perfect time to start culling out persistent lameness offenders from sheep flocks.
---
Strong CCM Skipton Gimmer Shearling Highlight
CCM Skipton's annual show and sale of gimmer shearlings, one of the largest fixtures of its kind in the North of England and the traditional pipe opener to Skipton Auction Mart's 2013 breeding sheep season.
---
Fun and Farming at Top Rural Event
A mix of traditional favourites and new features are the hallmarks of the 11th Countryside Live which will take place at Harrogate on Saturday 19 and Sunday 20 October.
---
Jennings' Joy at Craven Dairy Auction
The Abbeyhouse pedigree Holstein Friesian dairy herd of Jennings Farmers, at Hill House, Fountains, near Ripon, returned to championship-winning ways at CCM Skipton's main August Craven Dairy Auction show and sale.
---
Annual High Index Ram Sale
The annual on farm High Index Ram Sale from Hans and Audrey Pörksen's flocks of Pedigree Suffolk and Texel sheep takes place on 30th August.
---
Case IH Launches the New Quadtrac Series
Case IH Quadtrac tractors have always been among the most successful when it comes to delivering the highest pulling power for wide working widths while implementing efficient, ground-conserving tillage and drilling concepts.
---
New Generation of Round Balers from Case IH
New round balers with variable compression chamber for efficient straw and forage harvesting / Round bales formed flexibly between 0.9 and 1.8 metres diameter / New design / Dual Density ensures high bale weight.
---
Beltex Shearling Ram Tops Carlisle at 16,000gns
Beltex sold to 16,000gns and met a keen demand from the commercial sector at the breed society's premier sale at Carlisle on 15 and 16 August.
---
Quality Standard Beef in Far East Spotlight
Quality assured beef will next month be showcased by EBLEX at a major food service event in the Far East.
---
AONB Partnership Teams Up with Contractor-Inventor to Help Restore Rare Meadows
Steep banks along the edges of North Pennines hay meadows are some of the best places to find the wild flowers which were once abundant across our landscape.
---
McCormick Supports Pen Llyn Farmers
Farmers on Pen Llyn and surrounding areas in North Wales will have easier access to the parts and other after-sales services provided by Anglesey-based agricultural engineering firm PGF Agri Ltd following the acquisition of an established business at Y Ffor near Pwllhelli.
---
Dairy Farmers Gearing up for Expansion After 2015
Near the beautiful Suir river valley at Rath, County Waterford, Peter Keane and his wife Margaret have a spring calving herd of 300 pedigree Holstein Friesian cows.
---
Fullwood Appoints New Milking Machinery Dealer on Isle of Man
UK based milking equipment manufacturer, Fullwood Limited, has announced the appointment of a new installation and service dealer based on the Isle of Man.
---
Brassicas Can Take the Pressure Off Conserved Feed Stocks
Livestock farmers facing grass and forage shortages could still sow hybrid brassicas in August to provide valuable late-autumn grazing and take the pressure off conserved feed stocks.
---
Claas Combining Innovations 2014
With their combining innovations for 2014, Claas once again demonstrating its innovative strength, particularly in the area of intelligent driver assistance systems and, by introducing new models in the lower power range, facilitating access to these modern combining technologies.
---
Longtown Primestock Sale
The Cumberland & Dumfriesshire Farmers Mart PLC had forward 34 prime cattle, 21 young bulls, 24 over thirty month cattle, 4,234 prime lambs and 3,700 cast ewes & rams at their weekly sale at Longtown on Thursday 15th August 2013.
---
Cogent Launches Ultimate Polled Holstein Bloodline
A new, proven Holstein bull being launched by Cogent this week has the added attraction of the polled gene, which is increasingly sought by dairy cattle breeders wishing to avoid the process of de-horning.
---
Ruukki Pural Farm Prolongs Life of Agricultural Buildings
Ruukki is to launch a new polyurethane-based Ruukki Pural farm colour-coated steel formulated especially for agricultural buildings, where resistance to corrosion and chemicals is required.
---
[more]
---
Research to Lower Greenhouse Gas (GHG) Emissions from Northern Ireland Beef
Recently, the AFBI beef research programme, which is funded by DARD, AgriSearch, DEFRA and the devolved administrations, has measured methane emissions from cattle under a range of production systems.
---
Rosemead Clinches All Ireland Aberdeen-Angus Championship
A strong turnout from Aberdeen-Angus exhibitors greeted the All Ireland Championship judge David Evans who commented that this was one of the best displays of Angus cattle he had seen at a show for some time.
---
More Margin For Strangford Down Producers
Selling stock and buying key inputs as a member of Strangford Down puts more money on the bottom line of this farm business and saves me time," says Rathfriland lamb producer Ian Martin.
---
RIDBA To Repeat Farm Building Award Success
Following the success of its inaugural FAB (Farm and Agricultural Buildings) awards, RIDBA has announced it will repeat the exercise in 2015.
---
The First Step To Get A Five Tonne Tup
Achieving five tonnes of lamb output each year from a tup is a realistic target for commercial flocks with productive ewes, according to EBLEX calculations.
---
Easy-Save Identification Direct from Caisley
Immediately recognisable by the 'red cap' Caisley tags have been used by livestock farmers across the UK for over 25 years.
---
Fairburn Farming Family Coup at NEMSA Progeny Show
Ahead of their big annual shows and sales of gimmer lambs at CCM Skipton next month, the Skipton branch of NEMSA - the North of England Mule Sheep Association – staged a special progeny show at Skipton Auction Mart.
---
Scottish Livestock Stakeholders Map Out CAP Priorities
A number of key Scottish stakeholders have mapped out the priorities that they believe should underpin the delivery of support to Scotland's livestock sector in the future.
---
Bigger McCormick Territory is Reward for Dealer's Performance
A farm machinery business set up just five years ago is already expanding thanks to the standard of parts and service back-up it provides customers.
---
Combine and Round Baler Tour Showcases New Holland Technology
Farmers across the UK will be able to get to grips with the latest New Holland harvest technology during a debut tour of the new CX8080 Elevation combine and RB150 baler.
---
Tough Twose Rollers are the Best In The Business
Facing the challenge of working heavy, stony soil, Dundalk farmer John Lambe needed a roller that could withstand some harsh abuse as well as delivering even consolidation across the entire length of the machine.
---
Bumper Simmental Entry at Enniskillen
Simmental breeders were out in force at Fermanagh County Show, as the popular red and white continental beef breed dominated the cattle section with an entry in excess of 70 exhibits.
---
Are Animals a Source of Middle Eastern Respiratory Syndrome
It is too early to draw conclusions on the source of Middle Eastern Respiratory Syndrome (MERS) infections in humans, further investigation into possible role of animals is needed.
---
Ralph Needham Elected Charolais President
Founding breed society member Ralph Needham has been elected president of the British Charolais Cattle Society.
---
Respect Your Grass – It's A Valuable Feed
A clamp filled with 1,000 tonnes of high quality grass silage could be worth up to £40,000, according to independent ruminant nutritionist Hefin Richards of the Profeed Nutrition Consultancy.
---
Champion Ploughman says Case IH Farmall is a Winner
Nine times Welsh Ploughing Champion, Evan Watkin has added to his list of successes recently using a new four-wheel-drive, 107hp Case IH Farmall 105 U.
---
Longtown Primestock Sale
The Cumberland & Dumfriesshire Farmers Mart P.L.C. had forward 42 prime cattle, 6 young bulls, 22 over thirty month cattle, 4,144 prime lambs and 5,275 cast ewes & rams at their weekly sale at Longtown on Thursday 8th August 2013.
---
New McCormick Tractor Dealers in Aberdeenshire
Two independent agricultural engineers hope that taking on a new tractor franchise for the first time will give a significant boost to their businesses.
---
Most Popular Year Yet for CSF Capital Grant Scheme Applications
From Northumberland to Cornwall, farmers in 79 priority catchment areas of England have submitted more applications than ever before for funding from this year's Catchment Sensitive Farming (CSF) capital grant scheme, making this the most popular year of the scheme so far.
---
Increased Capacity for New MF 1840 Small Square Baler
The new MF 1840 small rectangular baler from Massey Ferguson builds on the success of the MF 1839 with new features to further enhance performance and reliability of the machines.
---
Top Beltex Price of £1,020 at Thame with Bicester
A shearling ram led the trade at £1,020 at the Beltex Sheep Society's official sale at Thame with Bicester Sheep Fair on Friday 2 August.
---
New MF 2200 Series Large Square Balers from Massey Ferguson
With the introduction of the new MF 2200 Series large Square Balers, Massey Ferguson is further improving on the industry leading MF 2100 Series which has earned a tremendous reputation for outstanding performance, reliability and low cost of ownership.
---
Dispersal of Strathisla Suffolk Flock
One of the most renowned Suffolk breeders in the United Kingdom is to disperse of his entire flock. This is the Strathisla Suffolk Flock of North Dorlaithers near Aberdeen.
---
Glympton Wins Aberdeen-Angus National Show
The Aberdeen-Angus Cattle Society National Show, held at Perth Show, Scotland, saw judge Colin Hutchings tap out Glympton Glespin K470 as his overall champion.
---
New Holland's Basildon-Built Tractors Star in Top Gear Tribute
Tractors built at New Holland's factory in Basildon, Essex, starred in a spectacularly patriotic tribute to British manufacturing staged by BBC Two's 'Top Gear' team outside Buckingham Palace.
---
Lawsons Strike Again at Craven Dairy Auction
The Lawson family in Wharfedale bagged their second Craven Dairy Auction championship and reserve championship double in as many outings at the early August show and sale at Skipton Auction Mart.
---
Don't Risk Compromising Machine Performance by Fitting Budget Tyres
Replacing premium-brand tyres fitted by leading farm machinery manufacturers as original equipment with 'budget' alternatives will compromise performance and be a false economy, according to Mitas Tyres Ltd.
---
Massey Ferguson Flagship MF 8700 Tractor Series Hits 400hp
With Power Management generating up to 400hp, the new MF 8700 Tractor Series includes the most powerful tractors from Massey Ferguson ever built.
---
USA's Most Popular Bull Massey Tops US Holstein Sale
Massey daughters continue to make the headlines for their high value in the sales. A $185,000 price tag was achieved for the heifer Farnear-TBR-BH Case Caite who topped the Farnear Focus On The Future Sale.
---
Award Winning Farmer and NFU Regional Chair Leads the Way in Sustainable Farming
Having achieved the status of Chartered Environmentalist, Andrew Brown is already dedicated to combining strong conservation standards with profitable farming at Fairchilds Lodge, the mixed arable and permanent pasture farm that he owns in Rutland.
---
Amazone Kit Galore at Tillage-Live
Tillage-Live, the National Cultivations Event will take place this year on September 11th at West Hall Farm, Welton, Lincoln, courtesy of JJR Farms.
---
New Holland Launches All-New TC5000 Five Strawwalker Combine Range
New Holland has completely upgraded the TC5000 range of 5 strawwalker, conventional combines, which now offers premium comfort and a whole host of advanced harvesting features.
---
New Power Units for MF 9000 Xtra Series Telescopic Handlers
The new MF 9000 Xtra Series telescopic handlers from Massey Ferguson are powered by new engines that meet the exacting standards set for the latest Stage 3b/Tier 4 interim emissions regulations.
---
Staffordshire Agricultural Land to Let on a 5 Year Farm Business Tenancy
210 acres of Staffordshire land near Seighford being offered on a 5 Year Farm Business Tenancy really does provide an excellent farming opportunity for someone.
---
Skyline Cab Heads List of New Features on MF Combines
The latest generation MF Delta and MF Centora combines from Massey Ferguson introduce a host of new features to improve operator comfort and control as well as increase capacity and performance.
---
Longtown Primestock Sale
The Cumberland & Dumfriesshire Farmers Mart PLC had forward 50 prime cattle, 16 young bulls, 22 over thirty month cattle, 4,090 prime lambs and 6,760 cast ewes & rams at their weekly sale at Longtown on Thursday 1st August 2013.
---
Tight Sheep Meat Supplies Expected into 2014
A reduced lamb kill combined with a reduction in New Zealand imports will result in relatively tight sheep meat supplies in late 2013 and into 2014, according to the latest forecast from AHDB/EBLEX.
---
No Significant Increase Forecast in Prime Cattle Supplies
UK cattle supplies are expected to remain tight as a direct result of the decline in the breeding herd and this will impact on beef and veal production levels in 2013 and 2014, according to the latest forecasts from AHDB/EBLEX.
---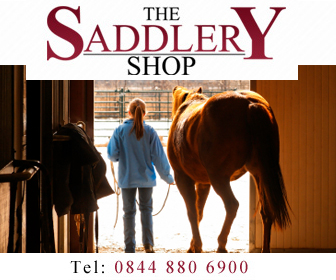 ---

Stackyard News
home | agri-services | pedigree pen | news | dairy | beef | machinery | property | organisations | site map