Stackyard News - July 2013
Agricultural, Environmental, Countryside and Farming News from the UK and beyond.
LMC Back Agrisearch Sheep Research Again
Agrisearch is pleased to announce that for the second consecutive year it has secured funding from the Livestock and Meat Commission for Northern Ireland towards its sheep research programme.
---
Case IH appoints new Harvesting Sales Manager
Case IH, which pioneered progress in the harvesting of agricultural crops through its revolutionary Axial- Flow® technology, has appointed Robin McArd as Harvesting Sales Manager for the UK and ROI.
---
Breeding Sheep Sales Kick Off at Carlisle
Leading livestock auctioneers Harrison and Hetherington, which has seven marts across the North of England, is kicking off the main breeding sheep sales season at its Borderway Mart in Carlisle.
---
British Grassland Society Conference
As the UK Government announces a £160m strategy to boost farming technology, The British Grassland Society announces the 11th Research Conference.
---
Highly Hazardous Pesticides Should be Phased Out in Developing Countries
The tragic incident in Bihar, India, where 23 school children died after eating a school meal contaminated with monocrotophos, is an important reminder to speed up the withdrawal of highly hazardous pesticides from markets in developing countries.
---
New Southdown Female Record Price
A solid demand for both males and females saw Southdown trade peak at 1000gns at the breed's premier sale at Maidstone.
---
Wholecrop, A Potential Alternative Forage
If current forage stocks are still looking low after first and second cut, then take a serious look at wholecrop in the next few days, writes Advanced Nutrition's Eoghan Mullery.
---
John Bell Top Dog at CCM Skipton Again
Renowned East Riding sheep dog handler John Bell returned to the scene of his greatest ever triumph to again head the field at the summer sale of working sheep dogs at Craven Cattle Marts' Skipton Auction Mart.
---
Satellite Cow Tracker Used in Remote Valley
If you visit the remote College Valley in the Northumberland National Park this summer you may notice something a bit different about the native cattle grazing the slopes of Cheviot.
---
Borderway Agri Expo Names 2013 Livestock Judges
Livestock experts from both sides of the border have been appointed to judge the top commercial animals at this year's seventh Borderway Agri Expo event.
---
Entries Down for NSA Early Ram Sale
Buyers from across the UK are expected to travel to the Royal Welsh Showground on the first Monday in August to buy quality rams.
---
Foxhillfarm Gracie Completes Major 'Triple Crown' at Royal Welsh
The 2013 winning streak of Foxhillfarm Gracie, from Michael & Melanie Alford, continued on the opening day of the Royal Welsh Show, when this remarkable rising two-year-old heifer won the Limousin Overall Supreme Championship.
---
New President for Yorkshire Agricultural Society
The new President of the Yorkshire Agricultural Society, John Stoddart-Scott has had a long association with the Society, its flagship event the Great Yorkshire Show and indeed with farming.
---
Technology Enables Crops to take Nitrogen from the Air
A major new technology has been developed by The University of Nottingham, which enables all of the world's crops to take nitrogen from the air rather than expensive and environmentally damaging fertilisers.
---
Trials Yield Valuable Black-Grass Control Guidance
Three years into the country's most comprehensive rotation-wide black-grass management trial and dramatic differences between establishment regimes are providing Agrii agronomists with a wealth of valuable intelligence.
---
New Species of Fruit Fly Wrecks Soft Fruit Crops
University of Leicester scientists are appealing to the public to help map out the invasion of a new pest in the UK which spoils strawberry fields.
---
Oleobiotec Raises Bar For Egg Producers
Oleobiotec, a new feed additive which is exclusive to Harbro has been bringing benefits of improved health and laying performance to commercial and independent egg producers.
---
Good Prospects for 2013 Grouse Shooting Season
With less than three weeks until the start of the Grouse Shooting season; Ewan Harris of Wooler based Sale and Partners, is gearing up for the busy times ahead.
---
Longtown Primestock Sale
The Cumberland & Dumfriesshire Farmers Mart PLC had forward 52 prime cattle, 3 young bulls, 16 over thirty month cattle, 2,382 prime lambs and 4,423 cast ewes & rams at their weekly sale at Longtown on Thursday 25th July 2013.
---
Six-Timer for McKenzies at Annual CCM Skipton Store Lamb Show
Six out of six. That's the unprecedented success achieved by Dales husband and wife sheep farmers Michael and Carol McKenzie, who sent out the champions for the sixth consecutive year at CCM Skipton's second major seasonal store lamb show and sale.
---
East Midlands Potato Day
More than 200 potato growers, advisors and agronomists met at QV Foods, Holbeach Hurn, near Spalding, at the start of July, 2013, for Potato Council's (PCL's) East Midlands Potato Day.
---
Asda/ABP Welsh BeefLink Steak Competition won by British Blue
This year's Welsh Asda/ABP BeefLink steak competition staged at the Royal Welsh Show, was won by a steak from a British Blue heifer bred by Powys-based Mike and Sylvia Rowlands.
---
HRH The Prince of Wales Collects Award at Royal Welsh Show
HRH The Prince of Wales' outstanding contribution to the sheep sector was recognised to Wednesday 24th July when the National Sheep Association presented him with the George Hedley Memorial Award in a special ceremony at the Royal Welsh Show.
---
Correct Maintenance Maximises Combine Performance, says CaseIH
With harvest just around the corner, farmers should ensure that combines have been fully serviced and operators have sufficient knowledge to maximise machine performance, according to Case IH.
---
HRN Tractors Opens New John Deere Outlet
John Deere agricultural dealer HRN Tractors Limited has opened a new outlet at Muir of Ord in Ross-shire.
---
Newbirks Craven Dairy Auction Champion Sells for £2,720
The prolific Wharfedale-based Newbirks pedigree Holstein herd of Mill Farm, Arthington, was again in sparkling form at the main July Craven Dairy Auction at CCM Skipton.
---
Interest in Easy Care Sheep Increases
The Easy Care Sheep Society held their 11th A.G.M and field day recently at Edgott near Aylesbury by kind permission of the Cook family.
---
Texel Cross Wins Lamb Steak Competition 2013
The 2013 Welsh Asda/Dunbia Butchers' Selection lamb steak competition staged at the Royal Welsh Show, was won by a leg steak from a Texel cross bred by Anglesey-based C Williams.
---
Kill Thistles – Don't Just Top Them
Thistles are growing vigorously in grassland this summer, causing problems in fields that are grazed or shut up for silage.
---
Volac Topwrap 2000 Saves Time and Money
Draperstown contractor Darren Kelly has a simple answer to the question, "Why use Volac Topwrap 2000?"
---
Alasdair Houston Re-elected Charolais Society Chairman
Charolais breeders are providing sires leaving premiums for commercial producers worth over £130 a head over other breeds.
---
Amazone Gets Full Marks in the Cultivator Test
La France Agricole magazine struggled to find anything to criticise about the new trailed folding Amazone Cenius 4002-2T.
---
Record Crowds at IHFA Open Day
The IHFA National Open Day 2013 in association with the "Kilgarriffe" Pedigree registered Holstein Friesian herd of Richard & Marion Helen and family at Clonakilty, Co. Cork took place in glorious sunshine on Tuesday July 16th.
---
Building the African Green Wall, Piece by Piece
When village people and local authorities in southern Niger won back over one hundred hectares of degraded land, they added one extra piece to a mosaic being laid across the Sahel and the Sahara aimed at tackling desertification and land degradation.
---
Sheffield City Council Embraces New Holland Tractors
The local authority has bought four new T5.105 four-wheel-drive machines for grounds maintenance, adding to another four New Holland tractors purchased three years ago.
---
Swangrove Pedigree Jersey Herd Wins Lily Hill Cup
The 140-cow Swangrove herd of pedigree Jerseys at Badminton in Gloucestershire is the winner of this year's Lily Hill Cup. The trophy is presented to the highest placed Jersey herd in the RABDF / NMR Gold Cup.
---
Longtown Primestock Sale
The Cumberland & Dumfriesshire Farmers Mart P.L.C. had forward 37 prime cattle, 12 young bulls, 18 over thirty month cattle, 3,098 prime lambs, 589 prime hoggs and 4,070 cast ewes & rams at their weekly sale at Longtown on Thursday 18th July 2013.
---
Driving Efficiency and Growth in UK Agriculture
The latest Agriculture and Horticulture Development Board (AHDB) Annual Report and Accounts (2012/13) .
---
Claas Acquires Chinese Agricultural Machinery Manufacturer

The German agricultural engineering company, Claas, is planning a significant expansion of its business in China thanks to the majority take-over of the Chinese agricultural machinery manufacturer, Jinyee.
---
New Chair of the Agrisearch Sheep Advisory Committee
Samuel Wharry, Harphall, Carnlough has been appointed chair of the AgriSearch sheep advisory committee.
---
Investment In Forestry Continues to Provide Outstanding Returns say UPM Tilhill
The latest UPM Tilhill Timber Bulletin highlights and provides a unique insight into key factors relating to UK standing coniferous timber sales.
---
New Mccormick Tractor Dealership for Rollason Engineering
An enthusiastic new team at Rollason Engineering, a farm and garden machinery retailer that also undertakes service and repairs, is getting behind the McCormick tractor range.
---
Vet Opts for Peace of Mind with Schmallenberg
Vet Richard Hood manages to combine part time farming with working in a busy mixed practice by managing, with meticulous attention to detail.
---
Award For National Park Woodland Scheme
A tree planting scheme in the Yorkshire Dales National Park has won a top national award.
---
Record Attendance at Irish Seed Trade Association Open Day
Sunshine and heat greeted the record attendance at the Irish Seed Trade open day on July 10 at the Dept. of Agriculture & Food (DAFM) Ballyderown Farm, Moorepark, Fermoy, Co. Cork.
---
Sunshine and Success for 2013 Great Yorkshire Show
Glorious sunshine brought the 155th Great Yorkshire Show to a close, with organisers announcing the third highest visitor number in the event's history.
---
[more]
---
G Shepherd Animal Health wins RABDF Livestock Machinery and Equipment Award
The RABDF Livestock Machinery and Equipment Award made to the product that delivers the most economic value to the livestock sector was presented to the Milkworks Gold colostrum pasteuriser.
---
EBLEX Welcomes EU Move to Help Stimulate European Lamb Consumption
EBLEX has welcomed a change in EU rules on the generic co-promotion of lamb to help stimulate European demand.
---
Longtown Primestock Sale
The Cumberland & Dumfriesshire Farmers Mart PLC had forward 37 prime cattle, 2 young bulls, 9 over thirty month cattle, 3,251 prime lambs, 745 prime hoggs and 4,047 cast ewes & rams at their weekly sale at Longtown on Thursday 11th July 2013.
---
World Cereal Production Set To Reach Historic High In 2013
World total cereal production is forecast to increase by about 7 percent in 2013 compared to last year, helping to replenish global inventories and raise expectations for more stable markets in 2013/14.
---
Limousin Interbreed Clean-Sweep at The Great Yorkshire Show
A clean sweep of titles at the 2013 Great Yorkshire Show saw Limousin cattle dominate both the pedigree and commercial classes to secure all six interbreed championships.
---
Strong Trade for Store lambs at CCM Skipton Opening Sale
Store lambs flocked to CCM Skipton for the big opening seasonal show and sale, with full clearance of the 2,231-strong entry and an across-the-board average selling price of £68.18 per head, £5.27 up on the previous year.
---
Time to Address the Fly Threat
Fly populations escalate in early July just at the time the nutritional value of grass starts to decline and the coincidence of the two factors can have a damaging effect on livestock performance, cattle producers are being warned.
---
ArmaTrac Makes History at the Livestock Event
ArmaTrac wrote a new page in British tractor history at the Livestock Event with the sale of their first ever tractor in the UK, to a Derbyshire dairy farming family, and the appointment of their first UK dealer, a Scottish farm contractor.
---
First Holmer Terra Variant Chaser for UK Sugar Beet
The first Holmer Terra Variant systems tractor sugar beet chaser has been sold in the UK to Wickham Beet Harvesters of Bredfield near Woodbridge.
---
Young Charolais Breeders Out In Force at Stock Judging Final
Fifty two finalists from nine UK regions battled it out at the British Charolais Young Breeders' Stock Judging Competition hosted as part of the inaugural National Charolais Show at the Livestock Event, on Thursday 4 July.
---
AGCO Unveils Global Precision Farming Initiative: Fuse Technologies
AGCO have announced a new global corporate initiative that addresses all aspects of precision farming technology and how farmers can optimize their operations through AGCO products and new services.
---
BOCM Pauls to Showcase British Pig Industry at Buckingham Palace
BOCM PAULS is one of the Royal Warrant holding companies that have been invited to showcase its business at the Coronation Festival being held at Buckingham Palace between 11th and 14th July 2013.
---
Secretary Of State Launches New Dairy At Walford
Walford and North Shropshire College welcomed over 200 VIPs, students and their families to the official opening of its new dairy at its Walford Campus near Baschurch.
---
Ayrshire Supreme Champion at National Dairy Show
Loukat Lucky, an in milk Ayrshire was awarded the supreme title at the National Dairy Show at Livestock Event at The NEC, Birmingham on Wednesday 3 July.
---
One in Six Farms Affected by Schmallenberg Disease
80% of sheep farmers surveyed in the Irish Republic are planning to vaccinate against Schmallenberg Disease before tups are put to the ewes.
---
New Method To Age Cattle From Their Teeth
Ageing animals from their teeth goes back to the time that man first started keeping animals. New research has applied modern statistical techniques to investigate the association between the stages of dentition in cattle and their age.
---
Optivite Shares Knowledge with Turkish Egg Producers
Increasing performance through good bacterial control in both broilers and layers, improving egg shell quality and reducing bacterial loading on the farm were some of the key issues covered at a series of meetings with Turkish egg producers.
---
Eildon The Premium Choice for Commercial Suckler Producers
Beef Shorthorn Rothesay Eildon is a highlight of Cogent's latest Signature Beef genetics range, boosting the native breeds section of the catalogue and offering commercial suckler producers a high ranking bull.
---
Northumbrian Organic Feeds Appoints Animal Feed Specialist
Belford based at Northumberland Organic Feeds Ltd, who produce cattle, sheep, pig and poultry feed has appointed, John Naylor as their General Manager.
---
Livestock Event Achieves Record Attendance
The Livestock Event attracted a record 9,130 visitors on Wednesday, day one at its NEC, Birmingham venue this week, while overall attendance was up 10% on the year at 15,740 head.
---
John Deere's Online Harvest
John Deere combines will be the stars of a new video campaign during this summer's harvest, as part of the company's 'Let's meet in the field' initiative.
---
Fendt Helps Farmers Affected By Flooding
The flood of the century 2013 caused considerable damage to farmers in the flooded regions of Europe. According to current estimations, approximately 18,000 farms have been affected and more than 150,000 hectares of agricultural land was flooded.
---
CAP Reforms Scottish Policy Briefing
Staff linked to the Rural Policy Centre of Scotland's Rural College were busy in the aftermath of the agreement in Brussels over the reforms of the Common Agricultural Policy.
---
Earthmill Announces Strategic Merger with TGC Renewables
Agricultural wind turbine specialists, Earthmill Limited, has announced the company's merger with the wind energy division of Bristol-based TGC Renewables.
---
Do a Forage Budget Urges FiveF
Speaking at the Livestock Show, Malcolm Graham from own grown feeds specialist FiveF urged farmers to do a forage budget.
---
Support for Rural Economy Scoops National Award for the Co-op
The East of England Co-operative Society has been recognised for its commitment to supporting the regional economy by being awarded a 'Business in the Community' award at a ceremony attended by the Prime Minister David Cameron on Tuesday 2nd July.
---
Longtown Primestock Sale
The Cumberland & Dumfriesshire Farmers Mart PLC had forward 51 prime cattle, 11 young bulls, 24 over thirty month cattle, 2,526 prime lambs, 1,638 prime hoggs and 4,987 cast ewes & rams at their weekly sale at Longtown on Thursday 4th July 2013.
---
Shropshire Dairy Farming Family Takes 2013 Gold Cup
The Higgins family from Wilderley Hall, Pulverbatch, near Shrewsbury are this year's winner of the NMR/RABDF Gold Cup.
---
Steyr@home Attracted More Than 13,500 Visitors to St. Valentin
More than 13,500 people took up the invitation to attend the open house days at Steyr - the Austrian tractor brand - in St. Valentin, Austria.
---
Rare Chance to See Every Rare Sheep Breed in the UK
To celebrate the 40th anniversary of the Rare Breeds Survival Trust, members of the charity's York and Dales Support Groups have encouraged sheep breeders from all over the UK to bring their rare breeds to take part in a Grand Sheep Parade at the Great Yorkshire Show, on the 10th and 11th of July.
---
National Park Businesses Have Their Say
Business owners in the Yorkshire Dales yesterday (July 2) had the chance to air their views to a top Government minister and a national tourism industry leader.
---
Housemans Home In on Further Craven Dairy Auction Success
Father and son 'milk men' Fred and Mark Houseman secured their second Craven Dairy Auction championship in as many months at the opening July show and sale at CCM Skipton.
---
Bioenergy Production Must Use Resources More Efficiently
Using biomass for energy is an important part of the renewable energy mix. However, bioenergy production should follow EU resource efficiency principles, according to a new report from the European Environment Agency (EEA).
---
International Programme Line-up for BCPC Congress
This year's BCPC Congress programme will offer an array of influential, international speakers who will explore the effects of a challenging regulatory environment on the status of, and future prospects for, the crop protection industry.
---
World's Food Standard Body Praised as Safety Net For Consumers
As Codex Alimentarius, the world's top food standard body for consumer protection and fair practices in international food trade, celebrated its 50th anniversary, the FAO and WHO Directors-General and national governments united in their praise for its benefits.
---
Cows Enjoy the View with Highlight See-Through Wall
When it comes to farm building design, aesthetics rarely play an important role – it's all about functionality. But one Devon farmer has taken an unusual approach to protect the stunning views across his land, by installing a see-through wall on the end of his cow shed.
---
Strong Leadership is a Critical Determinant of Success in Ending Hunger
Africa has vibrant societies that are eager to achieve development and eradicate hunger, agreed African Ministers and other senior officials met at the African Union in Addis Ababa.
---
Hampshire Downs Set New Breed Centre Ewe Lamb Record
Hampshire Downs established a new 1,050gns breed centre record for a ewe lamb in Stratford on Sunday 30 June at the breed association's annual national show and sale.
---
The First Choice Composite Panel Rooflight
Tried, tested and trusted across the entire roofing industry, Energysaver composite panel rooflights from Brett Martin Daylight Systems have become the first and only choice for specifiers and installers.
---
New Tool to Improve Assessment of Forest Biomass and Carbon Stocks
A new online platform launched by FAO will allow countries to improve the assessment of forest volumes, biomass and carbon stocks.
---
Study Shows High Exposure to Schmallenberg Virus on Northern Ireland Farms
Farms in Northern Ireland have a much higher exposure to the Schmallenberg virus than originally thought, according to the results of a study carried out in recent months.
---
Ulster Hosts Euro R&D Cattle Meeting
The practical results of close links between farmers and research scientists impressed visitors attending a European Cattle Innovation Partnership, ECIP, meeting held in Northern Ireland.
---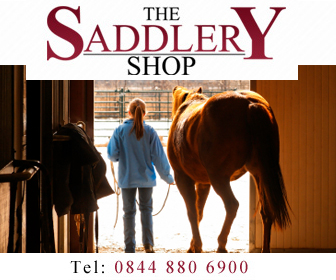 ---

Stackyard News
home | agri-services | pedigree pen | news | dairy | beef | machinery | property | organisations | site map