Stackyard News - June 2013
Agricultural, Environmental, Countryside and Farming News from the UK and beyond.
Come and see Amazone at the Royal Welsh Show 2013
The Royal Welsh offers the perfect environment to catch up with a few old friends, check out the livestock on show, but above all it gives you a chance to see what is new on the Amazone stand.
---
JLS Star JB Gill Launches Nationwide Burger Competition
Former member of boy band JLS and fledgling farmer, JB Gill, has teamed up with Simply beef and lamb to launch 'Battle of the Burgers', a nationwide search to find the UK's best homemade burger.
---
Alternaria in Potatoes – It's All About Timing!
Alternaria is already a regular and significant disease in potatoes in mainland Europe and its incidence has recently shown a marked increase in the UK.
---
Precision Guidance for all from John Deere
John Deere has established a new partnership with Leica Geosystems to provide mobile phone network RTK (NRTK) corrections via the company's dealers in the UK and Ireland, for repeatable, highly accurate (+/-2.5cm) precision farming applications.
---
Large Herd Seminar Highlights Need to Increase Herd Productivity
Dairy herds in the UK will need to become larger and more productive in order to remain financially competitive in a global environment. The key to doing so will be to safely develop levels of performance and efficiency.
---
Longtown Primestock Sale
The Cumberland & Dumfriesshire Farmers Mart PLC had forward 53 prime cattle, 4 young bulls, 24 over thirty month cattle, 2,274 prime lambs, 1,160 prime hoggs and 3,166 cast ewes & rams at their weekly sale at Longtown on Thursday 27th June 2013.
---
EDA Considers UK Labelling Scheme Inadequate and Misleading
The European Dairy Association (EDA) is concerned about the recently launched UK front-of-pack nutrition labelling scheme.
---
Game Fair Launch of New Estate Management Service
Consultants from Scotland's Rural College will launch a new Estate Management Service at the Scottish Game Fair.
---
Cryptosporidiosis Threatens the Scottish Cattle Herd
The severe impact of Cryptosporidiosis on the Scottish cattle herd was highlighted at the launch of Quality Meat Scotland's Research & Development report.
---
New Faces on Yorkshire Dales National Park Authority
Former barrister and circuit judge Peter Charlesworth has been elected chairman of the Yorkshire Dales National Park Authority (YDNPA) for the next year.
---
Locust Plague Threatens to Trigger Severe Food Crisis in Madagascar
Locusts have already infested over half of the island nation's cultivated land and pastures.
---
Shanvalley Blondes on Top at Highland Show
Two animals bred and owned within Co Down scoped the male and female breed titles as well as, the Overall Supreme Blonde Championship title at the Fourth National Blonde Show, held at the Royal Highland Show, Edinburgh.
---
Cumbrian Farmers Invited to SRC Willow Open Day
Farmers interested in energy crops are being invited to an open day in Cumbria next month to see willow from plantation to processing and discover more about the grants available to become a biomass grower.
---
Study Highlights Advantages from Using Koch Advanced Nitrogen Fertiliser
A study by Brown & Co, a firm of agricultural business consultants and land agents, has highlighted significant financial benefits from using UK-manufactured Koch Advanced Nitrogen fertiliser.
---
Afimilk Users Named Top Herd Managers for Ontario Canada
The milk recording and herd management organization, CanWest DHI, has pointed out the best two managed farms in the region of Ontario Canada.
---
New Holland New Roll-Belt™ Variable Chamber Round Baler
The New Holland all-new Roll-Belt™ variable chamber round balers replace the BR7000 and deliver capacity increases of up to 20% when compared to the BR7000.
---
Case IH Demonstrate New Advanced Farming Systems Live at Cereals 2013
Case IH demonstrated the full capabilities of its new Advanced Farming Systems (AFS®) at Cereals 2013 where visitors were able to try this exciting new technology for themselves using actual farm data.
---
Leading Auctioneers to Merge
Two leading  auctioneers and property specialists, Frank Marshall and Wright Manley have announced their decision to merge the two businesses with effect from the 1st April 2014. 
---
Date and Venue set for NSA Sheep Event 2014
NSA is pleased to announce that NSA Sheep Event 2014 will be held at Three Counties Showground, Malvern, Worcestershire, on Wednesday 30th July 2014.
---
Kilgarriffe to Host the IHFA National Open Day 2013
The Irish Holstein Friesian Association (IHFA) National Open Day 2013 will be held on the Kilgarriffe herd of Richard, Marion and Mervyn Helen and family near Clonakilty, Co Cork on Tuesday, 16 July 2013.
---
Blelack Charolais Outfit Peaks at 17,900gns
Charolais females met a strong demand from buyers from throughout the UK and Ireland, selling to a top of 17,900gns for a cow and her twin heifers.
---
Another Newbirks Success at Craven Dairy Auction
Newly calven heifers bagged principal honours at June's Craven Dairy Auction at CCM Skipton. (Mon, June 17)
---
Increased Sales Brings Benefits to Agricultural Business
Wynnstay Group, the agricultural and specialist retail business based in Llansantffraid, Mid Wales, has revealed its strongest ever set of half year trading figures.
---
Demonstrating the Benefits of Fendt Tractors
A carefully planned and precisely executed demonstration programme is helping secure valuable new and repeat Fendt tractor business across Lincolnshire and Yorkshire.
---
Hampshire Downs Genetic Progress Steps Up Efficiency
Hampshire Down rams are producing higher value faster finishing lambs which require less grazed grass and hence make considerable cost savings.
---
Longtown Primestock Sale
The Cumberland & Dumfriesshire Farmers Mart PLC had forward 41 prime cattle, 5 young bulls, 19 over thirty month cattle, 1,696 prime lambs, 2,656 prime hoggs and 3,110 cast ewes & rams at their weekly sale at Longtown on Thursday 20th June 2013.
---
New Holland T8 Series Auto Command Range
New Holland's flagship T8 Series tractor range has been further enriched with the introduction of the renowned AutoCommand™ continuously variable transmission.
---
Regional Farming Awards Winners Announced
The best of the region's farming will be recognized at the 2013 Great Yorkshire Show when the regional winners and overall champion of the 2013 Tye Trophy competition will be announced.
---
Roundhouse Livestock Building Company Flies Flag for Great Britain
The innovative Roundhouse livestock building, designed and built by Barnard Castle based building manufactures S&A Fabrications, has had the honour of being visited by the GREAT Britain MINI tour – an initiative that is taking the Government's "GREAT" campaign to Germany.
---
Effective Sclerotinia Control Achieved with Carrot Clipping
Sclerotinia is one of the most widespread and economically important diseases of carrots, affecting both yield and quality. It has been estimated that the disease could cause annual crop losses to UK growers in excess of £5million.
---
Silver Magnum Auction Raises £26,000 for The Prince's Countryside Fund
A tractor donated by Case IH has raised more than £26,000 for charity in an auction held at Cereals 2013 to benefit The Prince's Countryside Fund.
---
Amazone to Exhibit at the Royal Highland Show 2013
The new ZA-TS spreader is to make its debut at the 2013 Royal Highland Show, please visit Amazone Ltd. at Stand No. 333 on Avenue T.
---
Vaccine Available for Schmallenberg Virus
MSD Animal Health has been awarded a license to market the Schmallenberg vaccine in the UK and RoI. The new vaccine, Bovilis SBV, is currently available in Northern Ireland veterinary practices.
---
Planning Rule Changes Could Offer Long-Term Boost to Farm Businesses
Farmers and estate owners looking for ways to create long-term income streams should think about how the latest changes to planning rules could benefit their businesses, say specialist agricultural lenders AMC.
---
Breeding for Ewe Efficiency Key to Success
A well planned breeding policy aimed at delivering more lambs with less hassle is key to the future of the NI sheep industry.
---
Morecambe Bay Vintage Tractor Expedition Raises Over £4000 for Charity
A cavalcade of 19 vintage red and grey Massey Ferguson tractors completed a crossing of the treacherous sands at Morecambe Bay and raised over £4000 for the charity Diabetes UK.
---
Mule Ewe Lamb Reigns Supreme at Roman Wall Show
The 59th Roman Wall show was held at the picturesque venue of Steel Rigg near Twice Brewed in Northumberland on Saturday June 15th 2013.
---
Longtown Primestock Sale
The Cumberland & Dumfriesshire Farmers Mart P.L.C. had forward 59 prime cattle, 15 young bulls, 22 over thirty month cattle, 1,066 prime lambs, 1,857 prime hoggs and 2,953 cast ewes & rams at their weekly sale at Longtown on Thursday 13th June 2013.
---
Inaugural NSA Youthful Shepherds Event a Huge Success
With more than 250 people of all ages attending, the first ever Youthful Shepherds Event on Saturday (8th June) has been hailed a huge success by the National Sheep Association.
---
Managing Calving Patterns and Suckler Herd Fertility
Achieving a compact calving period of 12 weeks can have a significant impact on beef producers' margins, according to the latest advice from EBLEX.
---
Costs, Soils, Management and Abstraction Examined at Potato Irrigation Workshop
Coinciding with publication of its new Irrigation Guide, Potato Council's recent Irrigation Workshop in Withington, Herefordshire flowed well.
---
[more]
---
New Krone Steel-Tine Intensive Conditioner Impresses
The new Krone high-performance conditioner with steel V-shaped tines ensures significantly faster wilting, according to the results of a test just published by the German Agricultural Society.
---
New Variable-Chamber Round Balers Announced by Case IH
Significant increases in capacity, bale density, output and reliability are the key benefits of two new RB 5 Series variable-chamber round balers launched by Case IH at Cereals 2013.
---
Long-Term Grower Confidence Should Remain Strong
Arable farmers concerned about the prospects for their business over the next year should not lose sight of the fact that the long-term outlook for British agriculture remains strong, Lloyds TSB Agriculture has said.
---
Performance and Health the Hallmarks of Lurgan Veal Enterprise
Attention to detail in every aspect of housing, feeding and animal health is the hallmark of the intensive veal production enterprise run by Gary Fitzpatrick and John Toland.
---
Combine Need a Part? – Spare a Thought for the Web!
For over 35 years the Manners family has come to the rescue of thousands of arable farmers, all over the world. Now, they are coming to the rescue of these farmers on the World Wide Web.
---
Flagship Case IH Magnum 370 CVX launched at Cereals 2013
The most powerful model in the Case IH range of conventional, rigid-chassis tractors, the 404 hp Magnum 370 CVX, made its UK debut at Cereals 2013.
---
Ulster Vets to Brief Farmers as Schmallenberg Virus Spreads
Parklands Veterinary Group in Mid Ulster has organised a free Schmallenberg Disease Information Event in Cookstown.
---
Roxan's TagFaster System Eases Management
Ease of management for marketing and breeding purposes have led two neighbouring Northumberland sheep producers to use the same automatic electronic tagging system.
---
Help Protect North Pennines from Invasive Plants
Volunteers on a wildlife project that maps the plants and animals of the North Pennines are being called on to become native species security guards by reporting invasive plants.
---
Whitley Chapel YFC wins Northumberland Rally Shield
Over 500 Young Farmers' Club members and their families and friends flocked to Beamwham Farm, Haydon Bridge,for the Northumberland Federation's County Rally hosted by Shaftoe YFC.
---
Plan Ahead for Effective Liver Fluke Control
The level of liver fluke disease in sheep is on the rise. Between September 2012 and February 2013, AFBI's diagnostic database recorded the highest number of liver fluke cases since 2002-03.
---
Royal Backing for Red Meat Export Work
HRH The Prince of Wales has shown his support for red meat exports from the UK with a stirring message for foreign embassy staff and MPs at a London event.
---
Borders Farm to Host NSA Scotsheep 2014
A Borders farm has been confirmed as the venue for Scotland's biennial national sheep event next year.
---
National Park Plan Launched
Farmers, school pupils, councillors and conservation groups met up in the heart of the Yorkshire Dales National Park at the weekend to see the launch of a new plan to look after the fragile landscape and support the communities within it.
---
Vet School Recognised for Encouraging Women in Academia
The Royal (Dick) School of Veterinary studies has become the first veterinary school to receive an award that highlights excellence in recruiting, retaining and promoting women in higher education.
---
Show Director's Firm Stance Against "Tampering"
Organisers of one of the UK's leading agricultural shows have called on exhibitors and Breed Societies to help stamp out tampering with animals for the judging rings, and outlaw the cheats.
---
New Service Parts Team Gears Up for Landini and McCormick Sales Growth
An ambition to work for a leading tractor manufacturer has been fulfilled with the appointment of Tony Hinks as area manager for service parts at AgriArgo UK, the distributor in Great Britain for Landini, McCormick and Valpadana tractors.
---
Handle your Cattle in Safety with a Gecko Mobile Pen
The Royal Highland Show (Area – Agri, Avenue D, No 124) will see the launch of a unique cattle-handling system, designed specifically to help reduce the risk of death and injury from livestock – which accounts for 10% of all farm fatalities.
---
Cumbrian Herd Aims to Turn Silver to Gold
Runner up in the 2012 NMR/RABDF Gold Cup, David Hodgson from Burgh by Sands, Carlisle, has made the final six in this year's competition and hopes that he may have managed to notch up a place and take the gold this year.
---
Breeders Urged to Test Sheep for CLA Disease before Sales
With sheep shearing underway and the first of the season's ram sales soon, experts from SRUC recommend that, in preparation for the sale, UK breeders test their sheep for CLA or caseous lymphadenitis.
---
Scottish Shoppers Duped by Misleading Labelling
Scottish shoppers looking to support Scottish farmers are being misled into buying imported produce as a result of ineffective rules around product labelling.
---
Family Farming Units are the Backbone of British Agriculture
Family Farms are the Backbone of Britain was the message at NSA North Sheep, The National Sheep Association's, Northern biennial one day event, held at Crimple Head Farm, near Harrogate on Wednesday 5th June.
---
Longtown Primestock Sale
The Cumberland & Dumfriesshire Farmers Mart PLC had forward 45 prime cattle, 4 young bulls, 19 over thirty month cattle, 876 prime lambs, 2,841 prime hoggs and 3,394 cast ewes & rams at their weekly sale at Longtown on Thursday 6th June 2013.
---
International Outcross Daughter Tops Sale
The Gold Cup open day held at Shanael Holsteins – run by the Miller family was a resounding success.
---
How Big Is Your Carbon Footprint?
Global warming is an issue which often makes the news headlines. But few farmers realise that in Northern Ireland, agriculture contributes approximately 22% of all greenhouse gas (GHG) emissions.
---
EDX Brings Precision to Oil Seed Rape Sowing
It isn't so long ago that rape was very much the ugly sister of the arable farming world with prices at an all time low and growers trying to establish the crop as cheaply as possible.
---
New International Sales Manager Joins Fullwood
UK based milking equipment manufacturer, Fullwood Limited, has announced the appointment of Justin Thompson as the company's new international sales manager.
---
Food Security to be at Center of Africa Development Agenda
The three heads of the Rome-based United Nations agencies today called for food security and nutrition to be placed at the centre of the international agenda for African development.
---
17,000gns Grahams Gayla Leads Limousin Breeders Sale
The British Limousin Cattle Society Breeders' Sale on behalf of four pedigree Limousin herds held on Saturday 1st June at Borderway Mart, saw a top price of 17,000gns for the rising nineteen-month-old heifer, Grahams Gayla.
---
Coronation Meadows to Mark Diamond Jubilee
A meadow in every county to mark 60 years since The Queen's Coronation.
---
UK Jerseys Launch "The Diamond Jubilee Youth Trust"
To coincide with the 60th Anniversary celebrations of Her Majesty The Queen's Coronation, UK Jersey Society are launching 'The Diamond Jubilee Youth Trust.
---
RIDBA's FAB Award Winners Announced
Five specialists in agricultural building design and erection have been recognised in the Farm and Agricultural Buildings (FAB) awards run by RIDBA.
---
Don't Mow First Cut Silage Too Low
Livestock farmers desperate to re-fill empty silage stores, should not be tempted to lower the mower when taking first cut, warns Oliver Seeds general manager Rod Bonshor.
---
Irrigation Event Emphasises Need for Planning
It's not news that seasonal rainfall has become increasingly erratic, and whether growers get too much or too little rainfall, the need for water management planning intensifies each year.
---
RABDF NMR Gold Cup Open Day Attracts over 1,150 Visitors
The RABDF NMR Gold Cup open day attracted a record 1,157 visitors, plus 55 trade stands when the Miller family, opened their gates at Greville Hall Farm, Evesham, Worcester.
---
New Website Showcases National Park's Natural World
Specialist information on the flora and fauna found in the Yorkshire Dales National Park is now available on a new website.
---
Lurgan Show Hosts Simmental Junior Heifer Derby
Lurgan's 101st agricultural show was the venue for the NI Simmental Cattle Breeders Club's junior heifer derby.
---
Families Enjoy a Fun Day at New Showground
It was all about the children and young people at this year's Northumberland County Show.
---
Blues for Ballymena Mart
Ballymena Mart next Friday, June 7, sees the first Chatham British Blue bulls to become available in the province in over six months.
---
Bluesky Photomaps Help Keep Farmers in the Picture
Aerial photographs from Bluesky are helping farmers and rural estate managers gain a greater understanding of the environment in which they work.
---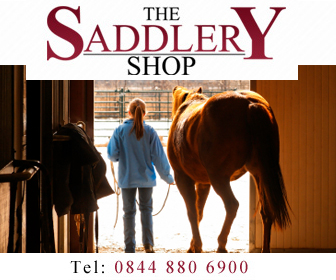 ---

Stackyard News
home | agri-services | pedigree pen | news | dairy | beef | machinery | property | organisations | site map