Stackyard News - April 2013
Agricultural, Environmental, Countryside and Farming News from the UK and beyond.
Develop Poultry Skills and Get Involved
Poultry producers need to look at ways to give staff the opportunity to develop their skills and progress their careers if they are to hold on to talented workers who will help the industry flourish.
---
Scottish Breeder Lined Up to Judge Carlisle Charolais
Aberdeenshire-based Charolais breeder Graeme Massie is preparing to judge a line-up of 183 Charolais bulls and thirty three females at the breed society's official show and sale on Saturday 11 May.
---
Claas Quadrant Baler Range Expanded
Following the launch of the Quadrant 3300 Roto Feed big square baler in 2011, CLAAS has further expanded and completed the range with the addition of a new Quadrant 3030 Roto Cut version.
---
Beef Shorthorns to 2,350gns at Chelford
Beef Shorthorn trade was led at 2,350gns by a cow with a calf at foot at the breed society's official annual spring sale at Chelford.
---
Move Scottish Renewable Sector to New Level
NFU Scotland believes the huge progress made by Scotland in generating energy from renewable sources has created a mature sector that is ready to move to the next level.
---
Stabiliser Agrees Semen Partnership with Cogent
Greater availability of Stabiliser cattle genetics through artificial insemination is the logical next step in the establishment of a low cost, sustainable beef suckler industry in the UK.
---
New Cash to Reduce Farm Pollution in National Park
More cash is available to help farmers in the Yorkshire Dales National Park to cut water pollution this year.
---
Health and Feeding Affects on Beef Profits
Seminars at next month's Beef Expo 2013 organised by the NBA at the Three Counties Showground, Malvern, will focus on the affects health and feeding can have on beef herd profitability.
---
Committed to Dorset Sheep
Poll Dorset sired lambs out of Perendale ewes have fared well on a Dorset marginal farm despite recent unpredictable summer weather.
---
Plan Ahead to Secure Straw Supply
Livestock producers are urged to start planning now to secure their straw supply and the Agriculture and Horticulture Development Board (AHDB) has launched a new web page to help.
---
100 New Jobs for Massey Ferguson Tractor Factory
Growing demand for Massey Ferguson tractors is to see the creation of 100 new jobs at the AGCO facility in Beauvais, France.
---
Phil Vickery to Present Case IH Silver Magnum Keys
Large crowds are expected at a special charity auction being organised by CASE IH on the first day of CEREALS 2013, where former England Rugby Union Team Captain Phil Vickery will be the star attraction.
---
New Face for BPEX
A new Knowledge Transfer Manager has been appointed by BPEX to cover the North of England.
---
Appetite for Fresh Beef and Lamb Increases
Consumers are increasingly buying fresh beef and lamb to cook with rather than ready meals, according to latest figures.
---
Countdown On to CCM Skipton's Limousin Double-Header
Some 120 Limousin cattle will be on parade at Craven Cattle Marts' annual two-day showpiece at Skipton Auction Mart, on Tuesday and Wednesday, May 14 and 15.
---
Case IH to Unveil Revised Axial Flow Combine
A redesigned cab, together with new unloading technology that incorporates a folding auger and industry-exclusive pivoting spout option feature on new Case IH Axial-Flow combines.
---
British Blues Bound For Balmoral Park
The 2013 British Blue Balmoral Show Judge will be Allan Wilkinson of the "Springfield" Herd from Preston in Lancashire.
---
Longtown Primestock Sale
The Cumberland & Dumfriesshire Farmers Mart P.L.C. had forward 62 prime cattle, 7 young bulls, 31 over thirty month cattle, 25 spring lambs, 4,381 prime hoggs and 3,645 cast ewes & rams at their weekly sale at Longtown on Thursday 25th April 2013.
---
Farm Livestock as Vital for Genetic Diversity as Wildlife
According to SRUC's Vice Principal of Research the genetic resource provided by British farm animals must be considered as important to biodiversity as our wild species.
---
NSA Takes Steps to Address Liver Fluke Losses
The rise of liver fluke incidence throughout the UK has prompted NSA to bring animal health experts and Government officials together to discuss how farmers might be able to work with the constant pressure going forward.
---
New Holland Marketing Team Promotions
New Holland is set to continue its successful growth in the UK and Ireland with two key promotions within its marketing team.
---
Laurelhill Dispersal Peaks at 8,500gns
Fay family dominates Holstein dispersal with 62 members averaging £3,003 per head.
---
Study May Help Cut GHGs from Livestock
To what extent changing diets and adding novel feed additives can cut emissions from beef cattle is being investigated in a new three-year research project.
---
Farmers Put their Best Foot Forward for County Show
Despite the appalling start to this year's lambing, one Northumbrian couple are determined to put on a brave face and aim to celebrate their best and strongest survivors at next month's County Show.
---
Reap that Big Bale Bonus!
Properly made, big bale silage is every bit as good as clamp silage, if not better says Volac's Alistair Sampson.
---
EU School Milk Scheme Important for Educating Children
EDA contributed to the recent consultation from the Commission on the European School Milk Scheme and School Fruit Scheme.
---
Brian Bags Dairy Double at CCM Skipton
The Aireburn pedigree herd of Bell Busk dairy farmer Brian Moorhouse secured an outstanding title-winning double when presenting both the champion newly calven heifer and the champion dairy bull at April's main Craven Dairy Auction at CCM Skipton.
---
New Chapter for Balmoral Show
Ireland's largest agri-food show has moved! And there is no moving away from the fact that one of the biggest attractions of the 2013 Balmoral Show is likely to be its new home, Balmoral Park.
---
TB Rule Options to be Outlined at Beef Expo 2013
Highlighting the opportunities to rear and finish cattle from TB restricted units will be the focus of the TB Opportunities area at Beef Expo 2013 at Malvern on 23 May.
---
Portable Milker Provides the Usual Features at a Lower Cost
Dairy Spares has launched the new Greenoak portable milking machine, ideal for small herds, downer cows, and use at cattle shows.
---
Amazone Intelligent Crop Production Conference
On May 29th at our Active Centre at Harworth in South Yorkshire we are opening the doors to share with you some of that expertise.
---
New Krone Training Centre Opens
Bernard Krone officially opened the new Krone training centre in Spelle (Emsland) recently.
---
New Maternal Index to help Suffolk Breed Selection
A new tool has been produced to help sheep producers with their selection decisions when looking for Suffolk rams to produce more productive daughters.
---
National Large Herd Seminar to Focus on 'Investing for the Future'
The health, production and financial challenges which present when large herds enter the growth phase provide the theme for the eighth annual Large Herd Seminar.
---
New Holland Guidance Systems Expand Nationwide
More and more farmers are able to cut costs and drive up the efficiency of their operations thanks to New Holland's state-of-the-art guidance systems spreading around the country.
---
Schmallenberg Disease Confirmed on a Dumfriesshire Farm
The first confirmed case of Schmallenberg Disease has been identified on a Dumfriesshire farm in a calf born in a suckler herd.
---
John Deere Tractors Join Newmafruit Fleet
Established in 1973, Newmafruit Farms is one of the largest fruit growers and fruit packing operations in the UK.
---
Forage Options for Farmers Running Short of Home-Grown Feeds
Livestock producers facing the prospect of light first cut silages due to the late arrival of spring, will need to act now to make up the shortfall according to Rod Bonshor, general manager for Oliver Seeds.
---
Cumbrian Success at Skipton Store Cattle Show
Cumbria provided the champion and a first-ever title win at CCM Skipton for Ulverston's Fred Saunders at the annual Spring store cattle with show potential fixture at Skipton Auction Mart.
---
Devenish Nutrition Acquires Hi Peak Feeds Ltd
Devenish Nutrition, the agri-technology company headquartered in Belfast, has taken another significant stride into the GB market with the acquisition of Hi Peak Feeds Ltd.
---
James Martin Launches Young Chef Beef and Lamb Challenge
Celebrity chef James Martin is again backing an industry campaign to get more young people to cook with Red Tractor beef and lamb.
---
Strong Demand for Holsteins at Moira Sale
There was a strong demand for quality fresh calved heifers at Holstein NI's April show and sale, hosted by Taaffe Auctions at the Pedigree Sales Arena, Moira.
---
Review Fertiliser Security Urges CLA
The CLA is urging farmers and landowners to review the security of their fertiliser storage arrangements following the devastating blast at the Texas Waco fertiliser plant.
---
NSA Recognises HRH The Prince Of Wales for his Contribution to Sheep Farming
The National Sheep Association (NSA) has announced His Royal Highness (HRH) The Prince of Wales as the winner of the 2012 George Hedley Memorial Award, which is presented annually to recognise an individual for their outstanding contribution to the sheep sector.
---
Difficult Choice Ahead as Scotland Moves from Historic SFP
We must support active farms and target support to maintain production in order to drive the Scottish food and drink industry, said NFU Scotland following a Scottish Government conference held recently.
---
Longtown Primestock Sale
A smaller show of 4,344 prime hoggs was forward, being a far smaller show on the week but with a far better quality of hogg on offer with more flesh. The sale average was 206.5p per kilo (SQQ 208.4p), a rise of 6p on the week.
---
Dairy Farmers - Your Health and Safety Matters
In light of recent statistics by the Health and Safety Executive highlighting agriculture as the sector having the highest injury and death rates in the UK, GEA Farm Technologies is urging all dairy farmers using any of its dairy hygiene products to request their latest Safety Data Sheets today.
---
Yorkshire Dales Farm Shop in New Hands
Fifth generation butcher, farmer and star of ITV's The Dales programme, Chris Wildman, has taken over the reins at Town End Farm Shop & Tea Room in Airton from Chris and Jane Hall.
---
Control Weeds to Maximise Silage Yields and Quality
Farmers desperate to replenish empty forage stocks in the next few weeks can increase silage yields and quality by getting rid of broad-leaved weeds like docks.
---
Brampton YFC in National Drama Final
Brampton and Drigg YFCs travelled to Bury to represent the Northern Area in the National Semi-Finals of the Drama Competition.
---
Horsch Highlights Resurgence in Seed and Fertiliser Drills
Combination drilling is in resurgence according to Horsch, with the company now selling more than 20% of its drills in the UK and Ireland with the ability to place fertiliser and seed in one pass.
---
NSA Reiterates the Need for Sustained Action on Fallen Stock
It is now weeks since the snow fell, but the National Sheep Association (NSA) is urging all the devolved nations to sustain support for the sheep farmers who were hit so hard by the unseasonable weather.
---
Centre Record Equaled at Newark Limousin Sale
Messrs Heald, Home Farm, Repton, Notts equalled the 8,500gns centre record at the British Limousin Cattle Society Breeders' Sale and ninth annual Limousin Day held at Newark Market, on Saturday 13th April 2013.
---
Eblex Mission to Build on Export of Premium Lamb Cuts to Belgium
A group of journalists have been given a taste of Quality Standard Lamb by EBLEX as the organisation looks to build on exports of premium cuts to Belgium.
---
Farmers Urged not to miss out on Catchment Sensitive Farming Grant Funding Opportunity
Farmers across England are being urged not to miss out on the opportunity to receive a share of the £15.5million in grants available through this year's Catchment Sensitive Farming capital grants scheme.
---
Planet takes 1, 2, 3 in UK Rankings following April Bull Proofs
Ensenada Taboo Planet has strengthened his position in the Holstein sire rankings following the release of the April 2013 bull proof figures by DairyCo.
---
World's Gene Pool Crucial for Survival
On 30th anniversary of the Commission on Genetic Resources for Food and Agriculture, FAO underlines the urgency of safeguarding key genes that will help weather the shocks of climate change.
---
Shortage of Grass Prompts Calls for Help
Sheep producers concerned about ewe and lamb nutrition because of a shortage of early spring grass are being urged to keep milk on their ewes through the strategic use of feed blocks.
---
[more]
---
Top Scientist says we Must Value Resources as well as Innovate
Faced with massive population growth, increasing prosperity and extreme weather events brought by climate change that raise the risk of pests and diseases, the challenge to feed us all calls for a great deal more than the accepted necessary advances in science and innovation.
---
Cabinet Secretary in Dumfries and Galloway to see Storm-Hit Farms
Scottish farmers met with Rural Affairs Secretary Richard Lochhead in Dumfries and Galloway to outline the severe challenges being faced by Scottish agriculture following some of the poorest weather in recent times.
---
Dales Community Care has a Strong Agricultural Influence
Co-director Anne Close and several other members of the team at Dales Community Care in Grassington are farmers' wives and the company already has a good number of retired and semi-retired farmers on its books.
---
NSA North Sheep Attracts 25% More Sponsorship
The growing importance of NSA North Sheep 2013, as a platform for the sheep industry, is underlined by the enormous level of sponsors it has attracted.
---
New Holland Tractors Rolling Off Forecourt after Two Prestigious Deals
New Holland tractors have been rolling off the forecourt at the Turney Group after prestigious deals with Blenheim Palace and one of the UK's biggest grounds maintenance companies.
---
Border and Lakeland Holstein Club Bull Sale
The Annual Border & Lakeland Club Spring Bull Sale took place at Borderway, Carlisle on Wednesday 10th April.
---
Bomford Introduces the Eagle Flail Mower
Bomford has introduced a new top-of-the-range reach arm flail mower, the Eagle.
---
Pendlebury Award Winner Announced
A plaque featuring the flora and fauna of the North Pennines, together with the man who inspired it, has been announced as the winning design of the inaugural Pendlebury Award.
---
26th Commonwealth Agricultural Conference
The Royal Agricultural Society of the Commonwealth has announced that its 26th Commonwealth Agricultural Conference will be held at the Royal International Convention Centre Brisbane Showgrounds, Australia.
---
BCPC Launches New Congress in Brighton
BCPC are delighted to announce the launch of a new Congress focussed on the regulatory issues affecting crop production and protection in the EU.
---
Kiotechagil Keeps Chinese Updated on Latest European Pig Farming Technology
Kiotechagil China, recently hosted two conferences in Guangdong province where the current standards of EU pig production and performance data were debated.
---
Kramer Mini Telehandler the Perfect All-Round Machine
Since acquiring a Kramer 1245 mini telehandler last year, Westby Hall Farm has been using it almost continuously thanks to its outstanding versatility.
---
NSA Welsh Sheep 2013
Several thousand farmers and their families are expected to make their way to West Wales for an inspirational day out at Beili Ficer Farm, Llansawel, Carmarthenshire, for NSA Welsh Sheep 2013 on 21 May.
---
Longtown Primestock Sale
The Cumberland & Dumfriesshire Farmers Mart P.L.C. had forward 49 prime cattle, 18 young bulls, 28 over thirty month cattle, 14 spring lambs, 7,860 prime hoggs and 3,434 cast ewes & rams at their weekly sale at Longtown on Thursday 11th April 2013.
---
Blue-Ear Pig Disease is Target of Genetic Study
A fast mutating virus that affects pig herds and costs pork producers millions of pounds each year is being targeted by scientists.
---
New Course for Agricultural Technicians
Distance Learning courses developed by the Engineering Department at the Barony Campus of Scotland's Rural College are to be used to deliver a new qualification for agricultural technicians.
---
Hawk Group Places Major Order for Case IH Tractors
Hawk Group, one of the largest construction equipment and agricultural equipment hire companies in the UK, has ordered a further 60 Case IH Maxxum and Puma models to add to its modern hire fleet.
---
Milcomb Tups in Top Texel Flocks
With tups from their Milcomb Pedigree Texel Flock being used on many of the carcass breed's top flocks in Ulster Ian Millar and James McComb are enjoying success in shows and sales alike.
---
ScotGrass Cancelled
Due to minimal grass growth the ScotGrass event at the SRUC Crichton Royal Farm at Acrehead Farm, Crichton Royal, Dumfries planned for Tuesday 14 May 2013 has had to be cancelled.
---
Awesome New Number One in the UK PLI Rankings
The new Holstein bull rankings, launched by DairyCo Breeding+, reveal not only a brand new number one international sire, but also a new UK-bred and proven sire in the number three position.
---
US TV Host Turns to Pedal Power at Carr House Farm Stay-Over
Three-time Emmy award-winning US TV correspondent and travel writer Karen Schaler enjoyed an overnight stay, a renowned Yorkshire farmhouse breakfast – and a bicycle ride - at Carr House Farm, Ampleforth.
---
China-Edinburgh Link to Boost Veterinary Care and Animal Welfare
The role that vets in China can play in safeguarding animal welfare will be strengthened by an agreement enhancing the country's veterinary training.
---
Farmers Warned to be Extra-Vigilant for Signs of Ewe Mastitis
There may be a higher risk of mastitis in ewes as a result of the recent extreme weather conditions, EBLEX has warned.
---
British Charolais Cattle Society Launches Charolais Youth Programme
The British Charolais Cattle Society has launched Charolais Youth; a new club for youngsters aged between eight and 26 years who are either already involved with the breed or would like to find out more.
---
Sahara Go Top at Southern Classic Holstein Sale
The first edition of the Southern Classic at Bristol took place on 4th April 2013 within the Bristol Sale Centre.
---
New Dealer for McCormick Tractors in East Yorkshire
A Yorkshire agricultural engineering business that specialises in supplying sophisticated materials handling machinery is expanding by selling tractors for the first time.
---
Curtismill Incredible Joins Cogent's Genetically Diverse Group
Cogent are celebrating genetic diversity in the Holstein sire proof run published by DairyCo this week, with the launch of Curtismill Incredible, the world's leading son of Baxter.
---
Wiltshires Strengthen McCormick Network
A Surrey-based farm machinery sales and service business is set for growth by swapping tractor franchises and taking on a significantly larger territory.
---
Lawsons Craven Dairy Auction Champions Again
The Newbirks Holstein pedigree herd of husband and wife David and Claire Lawson, of Mill Farm, Arthington, returned to championship-winning ways.
---
Advice to Sheep Farmers Facing No Grass Growth
Senior Sheep Consultant Dr John Vipond recognises the priorities and offers practical tips to sheep farmers.
---
National Charolais Show launched at Livestock Event
First Charolais show exclusively for Breedplan recording members; £4,500 prize money at stake.
---
Cereals Event announced as Venue for Farm Hardship Charity's Tractor Auction
Case IH has announced that the charity auction of the UK's only special edition silver Magnum tractor will take place at the Cereals Event on 12th June 2013.
---
RABDF appoints new Events Director
The Royal Association of British Dairy Farmers has appointed Matthew Knight to the new position of Events Director.
---
Faster Spreading Nitrogen Saves a Day
In this spring's highly variable weather conditions, Suffolk farmer John Taylor is taking advantage of a new alternative to ammonium nitrate that allows him to spread his nitrogen more than 25 per cent faster.
---
Holmer Terra Dos T3 Eco At Cereals 2013
The new 2013 model Holmer Terra Dos T3 Eco self-propelled sugar beet harvester will be shown on the Standen-Reflex stand, number 3-M-300 at Cereals 2013.
---
New Studentship Programme Seeks 'Cream of the Crop'
Following a review of its support for post-graduate research projects, the Agriculture and Horticulture Development Board (AHDB) is to reinforce the focus of its £500,000 cross-sector studentship programme.
---
Auctioneers form Pedigree Partnership
Two of the UK's leading livestock auctioneers have joined forces to provide breeders and farmers from all parts of the UK with an enhanced marketplace for selling and buying pedigree cattle.
---
Dairy Producers Should Avoid Forage Panic
Winter isn't over yet – says Provimi ruminant manager Philip Ingram this week as freezing night temperatures and snow showers continue across the British Isles.
---
Canadian Dairy XPO Planning to Double In Size for 2014
The Canadian Dairy XPO (CDX) show management has announced that they plan to double the size of the show for 2014, after the widespread success of the inaugural CDX this past February.
---
Trials Show Value of Nutrition in Calf Health and Performance
Respiratory infections in calves is costly and a sick calf is estimated
to cost at least £50 in lost growth, additional labour, treatment and
an extended rearing period.
---
National Action Against Hunger Crucial
Despite progress on MDGs, war against hunger far from over, FAO chief tells high-level conference.
---
Laurelhill Holstein Dispersal Sale
The Laurelhill Dispersal, which has been billed as one of the most anticipated Holstein sales of 2013, takes place on Saturday, April 20.
---
Students Get First Hand Forestry Insight
Students from Newton Rigg College spent an informative and enjoyable morning at the busy premises of A.W. Jenkinson Forest Products in Clifton, Penrith.
---
Longtown Primestock
The Cumberland & Dumfriesshire Farmers Mart P.L.C. had forward 56 prime cattle, 10 young bulls, 31 over thirty month cattle, 5,463 prime hoggs and 2,848 cast ewes & rams at their weekly sale at Longtown on Thursday 4th April 2013.
---
Largest UK Spring Sale of Holstein Sires
On Wednesday 10th April, Harrison & Hetherington will be hosting the UK's largest sale of Holstein Bulls.
---
Improving Potato Nematicide Application
Greater consistency and precision in their most costly and important pesticide application could pay valuable dividends for potato growers at planting,
---
Forage Quality Under the Spotlight
Silage makers can now source all their ensiling needs from one firm for the first time, maximising their chances of making top-quality forage.
---
Better Outcomes on Upland Commons
Partnership working to successfully manage common land in the English uplands has taken a major step forward, following a meeting involving key organisations and attended by HRH The Prince of Wales.
---
Are Your Wellies Warm?
"Are your wellies warm?" was the question and a resounding "Yes' the answer when farmers on the Bekina test panel visited the company Wellington boot factory during bitterly cold weather.
---
Pigs R Us Conference Returns to Cookstown
Pigs R Us the biennial Conference hosted by Parklands Veterinary Group returns to the Glenavon House Hotel on Wednesday, 10th April 2013.
---
Helping Farmers Deal with the Latest Extreme Weather Conditions
Natural England is reminding farmers that it is continuing to make Environmental Stewardship scheme derogations available to help farmers cope with the recent heavy snowfall and continued wet ground conditions.
---
Ulster Expertise at Canadian Cow Conference
Research projects selected for support by Northern Ireland farmers were under debate at the 31st Western Canadian Dairy Seminar in Edmonton last month.
---
Animal Training Models Help Students Hone Veterinary Skills
Vet students will be better prepared to tackle a common condition in horses by practising on the first life-size equine model of its kind in the UK.
---
John Deere Gator Gets a Makeover
Following customer feedback, John Deere has introduced a number of additional new features on the XUV 855D Gator 4x4 utility vehicle for 2013.
---
NSA Looking for Progressive Young Shepherds
At its biennial northern event, NSA North Sheep 2013, the National Sheep Association will be looking for the best young shepherd or shepherdess in the North.
---
Neonicotinoid Insecticide Use Suspension
BCPC Supports a UK call for an EU impact assessment of suspension of seed treatment use of the neonicotinoid insecticides, clothianidin, imidacloprid and thiamethixam.
---
Origin UK Labelled Beef is Consumer Safeguard
The biggest, best, and most longstanding consumer safeguard, is to only buy beef from cattle that were born, reared and processed in the UK.
---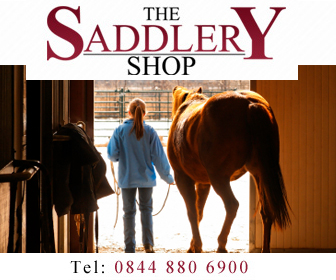 ---

Stackyard News
home | agri-services | pedigree pen | news | dairy | beef | machinery | property | organisations | site map