Stackyard News - March 2013
Agricultural, Environmental, Countryside and Farming News from the UK and beyond.
Farmers to Quiz Defra Minister at Beef Expo 2013
Farming minister David Heath will attend a specially organised Question Time session at the event.
---
Stop Pasture Turning Yellow this Spring
Buttercups and dandelions are likely to be a much bigger problem in grass fields this spring according to David Roberts, grassland agronomist for Dow AgroSciences.
---
New Breeding Consultant Joins World Wide Sires in Cornwall
World Wide Sires UK has expanded its sales team into Cornwall, where Lisa Hopwood takes on the role of breeding consultant.
---
Ulster British Blues Germany Bound
British Blue Cattle genetics from one of the top herds in Ulster are bound for Germany where farmers are combating rising production costs by using the premier terminal sire breed to boost meat yields.
---
Longtown Primestock Sale
The Cumberland & Dumfriesshire Farmers Mart PLC had forward 44 prime cattle, 26 over thirty month cattle, 3,498 prime hoggs and 3,836 cast ewes & rams at their weekly sale at Longtown on Thursday 28th March 2013.
---
Eblex and Agri Benchmark to Showcase Beef and Lamb Sector Trends
Global beef and lamb sector trends and developments will be highlighted at major industry event organised by EBLEX and agri benchmark.
---
U-turn on Planning is Good News for Rural Property Owners
The Government's desperation to get the building industry moving again after five years in the doldrums, has meant that we are seeing yet another u-turn on planning reforms.
---
First Evidence of Schmallenberg Virus in Scotland from Barony Herd
Farmers have been urged to remain vigilant after the first evidence has emerged from Barony that Schmallenberg Virus (SBV) was circulating in Scotland in 2012.
---
Sustainability Depends On the Way Food is Produced and Consumed
FAO Director-General Praises Trend Towards Small-scale Local Food Production.
---
Many Scottish Farmers Battling Winter Weather
Farmers in Dumfries and Galloway and parts of Argyll and the Islands are battling through some of the worst March weather on record.
---
Study Shows Appetite Genes are Key to Better Diets for Poultry
The welfare of poultry could be improved by a discovery about how chickens regulate their appetites.
---
Galloway Cattle Save on Inputs and Labour
Pedigree Galloway cattle are saving on inputs and labour as well as paying their way in sales of breeding stock for relative newcomers to the breed, the McCornick family.
---
NBA Wants Coupled Payment For Suckler Stock
The NBA is asking beef farmers to back its efforts to secure new coupled payment for suckler stock.
---
Consider Fixing your Single Farm Payment, says Lloyds TSB Agriculture
Farmers should consider whether to fix at least part of their single farm payment (SFP) to build some certainty into their incomes in the face of the current movements in the Sterling Euro exchange rate.
---
Weidemann Cleans Up at Auction Centre
Weidemann compact loader proves ideal for cleaning work at a new auction centre in Cumbria.
---
EDA Policy Conference 2013
A lively debate on dangers of supply management in times of crisis and the need to consider dairy as a whole food from a health policy perspective.
---
South Craven Dairyman Excels at Skipton Spring Calf Show
Dairy farmer David Smith secured a notable championship and reserve championship double with two top-notch British Blue youngsters at CCM Skipton's Spring rearing calf show.
---
Back-to-Back Doubles at CCM Easter Spring Lamb Sale
History repeated itself, as leading honours at CCM Skipton's Easter prime lamb show and sale both fell to showmen who headed the field at the previous year's corresponding fixture.
---
Rural Broadband Fund Third Round Launched
Businesses and homes in England's remotest spots could benefit from superfast internet as the third round of the £20m Rural Community Broadband Fund has opened.
---
Common Agricultural Policy Deal Struck
The UK has struck a deal to keep the Common Agricultural Policy on its path of reform, the Environment Secretary, Owen Paterson has announced.
---
East of England Smithfield Festival New Dates
Exciting new plans are well underway for the 2013 East of England Smithfield Festival which takes place on Thursday 5th & Friday 6th December 2013.
---
Half Share in Ampertaine Commander Son Sold to Holland
The McKay family, Maghera, Co Down, is delighted to announce the sale in a half share of one of their young bulls, Ampertaine Gigolo, to Dutch Limousin breeders Cowporation, for an undisclosed substantial five figure price.
---
Calf Registrations Marginally Higher In 2012
EBLEX analysis of calf data from the British Cattle Movement Service (BCMS) indicates that calf registrations were only marginally higher in 2012 compared with 2011.
---
FAO Forestry Chief to Lead Preparations for Expo 2015
Food security and sustainability top agenda as Rojas-Briales takes the helm.
---
'Explore North Pennines' Portal Goes Live in England Tourism Week
The new 'Explore North Pennines' activity portal has 'gone live' in VisitEngland's England Tourism Week.
---
Higher Value of Red Tractor Qualified Cattle
Cattle backed by full farm assurance credentials, which confirm the impeccable UK origin which guarantees their beef can be retailed under the increasingly important Red Tractor label, are leading the price lift which, if it continues, could help re-build Northern Ireland's rickety beef sector.
---
Closed Flock Controls Disease
Colin Forsyth made some radical changes to the sheep enterprise when he took on the family farm near Thornhill near Dumfries 11 years ago.
---
West Yorkshire Foot Trimmers Sponsor Skipton Dairy Sales
Yorkshire Foot Trimmers, based at Moorside Fold, Queensbury is sponsoring regular Craven Dairy Auctions at Skipton Auction Mart.
---
Record Selling Average at Skipton Young Bulls Highlight
A record all-breeds average of £1021.60 per head selling to a total of 21 different buyers, an outstanding British Blue show class and a buying spree by the show judge, were the highlights at the annual Spring show and sale of young feeding bulls at CCM Skipton.
---
Secretary of State for Scotland visits The Roslin Institute
Research aimed at focused on the health and welfare of animals, the livestock industry and food security were topics under discussion when the Secretary State for Scotland visited The Roslin Institute.
---
Good Management Reaps Rewards at Knockenjig
Until March 2009 David and Rosemary Dickie were milking up to 170 pedigree Ayrshires at Knockenjig, but since selling the dairy herd they have focused attention on their commercial sheep.
---
Increased Feed Efficiency with Rumitech
With finisher margins tight, there is a need to focus on feed efficiency to ensure costs are kept to a minimum.
---
New Large Square Balers from John Deere
Following a strategic cooperation agreement with the Kuhn Group, announced in May 2011, John Deere has been selling limited quantities of its high capacity 1400 Series large square balers in the UK and Ireland, which are now available for the 2013 season.
---
Longtown Primestock
The Cumberland & Dumfriesshire Farmers Mart P.L.C. had forward 61 prime cattle, 9 young bulls, 26 over thirty month cattle, 10,584 prime hoggs and 4,830 cast ewes & rams at their weekly sale at Longtown on Thursday 21st March 2013.
---
Iveco and New Holland Agriculture Support the FIA
Iveco and New Holland Agriculture have joined forces with the Fédération Internationale de l'Automobile (FIA) to act as official suppliers for its FIA Action for Road Safety campaign.
---
Holmer Becomes Part of the Exel Group
The Exel Group has purchased 100% of the German Holmer Group. Holmer is well known as the world's most successful sugar beet harvester manufacturer.
---
Research into Grain Skinning will Identify Resistant Varieties
SRUC has just embarked on a new research project looking into grain skinning. Grain skinning is a physical defect in barley; the husk that coats the barley grain becomes weak and then detaches.
---
Claas Builds its 450,000th Combine Harvester
The Claas production plant in Harsewinkel has celebrated the manufacture of its 450,000th combine harvester, a Lexion that is earmarked for the North American market.
---
Krone Forage Wagons and Mowers obtain AEF Isobus
Krone has become the first agricultural equipment manufacturer to submit itself to the new ISOBUS tests conducted by the Agricultural Industry Electronics Foundation (AEF).
---
Barony Students Showmanship at UK Dairy Expo
Keen dairy students from the Barony campus of Scotland's Rural College have returned from the UK Dairy Expo in celebratory style after the young show team was recognised for their efforts and skills.
---
All Trains Stop at Stocksfield for Northumberland Show Day
Organisers of the Northumberland County Show received great news this week, as negotiations with Northern Rail reached a successful conclusion.
---
WWT-IUCN Partnership will help Plants and Wetlands
A new partnership has been agreed between the Wildfowl & Wetlands Trust (WWT) and the IUCN SSC Freshwater Plant Specialist Group (FPSG) that will improve wetland conservation and help save threatened plants.
---
Hilltara Herd Reigns Supreme at Irish National Holstein Show
A third calver from Sam and John McCormick's noted 250-cow Hilltara herd based at Bangor, County Down, was the supreme overall champion and exhibitor-bred champion, at the 2013 Irish National Holstein Show, held at Moira.
---
Pickles Pair Head Pecking Order At Craven Feather Auctions
Motor mechanic and poultry breeder Richard Pickles was bang on tune when presenting the champion pair of Large White Wyandottes at the annual Craven Feather Auctions Spring show and sale of poultry and waterfowl at CCM Skipton.
---
NSA Appalled by Food Standards Agency Campaign
The National Sheep Association (NSA) is calling for the Food Standards Agency (FSA) to rethink a current advertising campaign, which focuses around beautifully presented lamb chops photographed in the bottom of an urinal.
---
Welshpool Charolais to be Judged by Northumberland Breeder
Northumberland-based Charolais breeder Ian Campbell is set to judge a line-up of 105 Charolais bulls at the breed society's official show and sale at Welshpool on Thursday 18 April.
---
Simmentals Soar to 5,000gns at Dungannon
Pedigree bulls reached a ceiling of 5,000gns at the Northern Ireland Simmental Cattle Breeders' Club's March show and sale, held at Dungannon Farmers' Mart.
---
Latest Pleurisy Costs Factsheet
An updated BPEX factsheet which covers pleurisy in pigs has now been published, including latest figures on what the condition costs producers and processors.
---
CCM Skipton Saturday Sales Success
Craven Cattle Marts' latest Saturday Agri-Trader Auctions and collective livestock sales again saw Skipton Auction Mart packed to the gunnels by farming families collectors and bargain hunters alike.
---
West Yorkshire Successes at Craven Dairy Auction
Newly calven Holstein Friesian heifers from two West Yorkshire dairy farmers bagged both leading honours at the main March Craven Dairy Auction at CCM Skipton.
---
NSA takes Sheep into the Heart of London
The presence of 20 sheep in the center of London proved to be a huge draw on Thursday, Friday and Saturday (14th-16th March), with hundreds of people visiting the courtyard of Somerset House to take a look at the unusual sight.
---
Stranraer Venue for Slurry & Soil Management Event
An event planned for Colfin Farm, Lochans, Stranraer will give worried local farmers the chance to consider how to restore the condition of their soils after 18 months of wet weather.
---
Amazone Amatron 3 goes Isobus
The new Amatron 3 Isobus terminal will replace Amazone's existing Amatron+.
---
AGCO Opens New Parts Warehouse In Johannesburg
AGCO a worldwide manufacturer and distributor of agricultural equipment, celebrated the opening of its African Master Parts Distribution Center together with its local distribution partners in Johannesburg.
---
New Campaign Promotes Cooking with Beef and Lamb
A new campaign encouraging people to cook simple, quick dishes with fresh, assured beef and lamb has been launched by EBLEX in the run-up to Easter.
---
Precision Farming Event 2013
An exceptionally high number of visitors and exhibitors attended this year's Precision Farming event.
---
Oatridge Lumberjill Wins Special Award
Fiona Fitzelle, who recently completed an SVQ Level 3 in Horticulture at SRUC's Oatridge Campus, was awarded the first ever Student Certificate of Merit by the Royal Caledonian Horticultural Society.
---
New Cash To Put More Power Lines Underground In National Park
More cash has been set aside to get rid of unsightly overhead power lines in the Yorkshire Dales National Park.
---
Secure Your Farm With FarmCam
Up to four cameras around the farmyard feed full colour pictures and sound to your mobile phone using the new farmCam security and stock surveillance package from LUDA of Sweden.
---
Longtown Primestock Sale
The Cumberland & Dumfriesshire Farmers Mart P.L.C. had forward 36 prime cattle, 2 young bulls, 19 over thirty month cattle, 10,172 prime hoggs and 4,489 cast ewes & rams at their weekly sale at Longtown on Thursday 14th March 2013.
---
It's all about Shearing at NSA North Sheep!
It has been announced that NSA North Sheep 2013, being held at Crimple Head Farm, Beckwithshaw near Harrogate will this year feature what is believed to be the first ever invitation shearing competition to be held in Yorkshire.
---
Nothing to beat Simmental on Stewartstown Suckler Farm
Simmental is the ultimate breed of choice for suckler herd owners Robert Ferguson, and son William, from Sperrin View Farm, Stewartstown, County Tyrone.
---
[more]
---
Date and venue set for Beef Expo 2014
The NBA are pleased to announce that Beef Expo 2014 will be held at Hexham Mart, Hexham, Northumberland on Thursday the 22nd of May 2014 with farm tours taking place the day before on Wednesday the 21st of May.
---
Take a Tour of Danish Pig Farms
A BPEX Live online workshop will offer a first-hand look at buildings, new technologies and pig management on Danish pig farms.
---
New Online Shop for European John Deere Fans
A new online merchandise shop has been launched on the John Deere website for customers and fans of the brand in Europe.
---
No Place for Nomad Cattle in Northern Ireland
The National Beef Association (NBA) says there is no place in Northern Ireland for nomad cattle brought in from the ROI for immediate slaughter.
---
Ian Macalpine Elected new RABDF Chairman
Ian Macalpine is the newly elected chairman of the Royal Association of British Dairy Farmers.
---
European Dairy Association Organizes Policy Conference
On March 20th, the European Dairy Association (EDA) is organizing a dairy policy conference in Brussels.
---
Moffat Sheepdogs to 3,100gns
A bitterly cold March morning did not deter buyers from throughout the UK attending Cumberland & Dumfriesshire Farmers Mart's Spring Sale of 78 Working Collies and Pups at Moffat on Saturday 9th March 2013.
---
NFUS Welcomes Start to Vital Support Payments
NFU Scotland has welcomed the announcement from Scottish Government that lifeline support for those farming in Scotland's Less Favoured Areas (LFAs) will begin to arrive in bank accounts from Friday.
---
TB led to the Slaughter of 28,284 Cattle in 2012
New figures highlight the ongoing challenge of TB, with the spread of bovine TB leading to the slaughter of 28,284 cattle in England in 2012, a 7% increase compared to 2011.
---
Lamborghini Range - The Head and the Heart
Lamborghini Trattori have become a byword for contemporary design and attention to detail, without compromising innovation and efficiency.
---
SRUC Focus on Cuba
There was an SRUC focus on Cuba this week with two visits to Kings Buildings, Edinburgh.
---
SRUC Climate Week Success
A free cycle swop shop, habitat creation, a beach tidy and even a pedal power smoothie maker, there was a lot going on at SRUC's recent Climate Week.
---
New Institute Launched to Support Rural SW Scotland
SRUC is playing a leading role in a new institute set up to support regional development in rural South West Scotland.
---
SRUC Experts Warn Farmers of High Disease Risk to Spring Barley
Plant pathologists from Scotland's Rural College (SRUC) are warning Scottish farmers that there is an almost unprecedented disease risk to spring barley this year after the heavy rains last season.
---
Supplementary Feeding Vital to Protect Milk Production this Spring
Maintaining cow intakes and diet quality during the next few weeks when forages and grass are in short supply will be essential to protect milk production and constituents, according to BOCM PAULS, the UK's leading manufacturer of livestock feeds.
---
Sheep Visit the Heart of London as part of Wool Celebration
They will be a long way from their usual home deep in the Cotswolds, but for three days this week a small flock of sheep will be resident in the courtyard of Somerset House, right in the center of London.
---
Unique Training Opportunity for Northumberland Farriers and Vets
The Alnorthumbria Veterinary Group is using its equine expertise to bring training for farriers and veterinary surgeons to the region.
---
Dairy Farmers Urged To Rear Native Breed Sired Calves
The National Beef Association (NBA) would like dairy farmers to know they could secure an important place in the new push to produce large volumes of high quality, high priced, beef sired by native breed bulls for top tier presentation at both domestic and export supermarkets.
---
Voices of the Hungry Pilot Project Launched
A new, faster and more precise way of measuring hunger and food insecurity across the world is soon to be field-tested by FAO in several pilot countries.
---
Farmers Appointed to AgriSearch Board
The AgriSearch board of trustees has welcomed the appointment of two new members, Oisin Murnion and John Martin.
---
New Grain Store Will Benefit Region's Farmers
A new, highly-advanced 25,000-tonne grain processing and storage facility planned for a site near Beccles in Suffolk has been granted planning permission.
---
Pyjamas and Pizzas for Keelham Comic Relief Party
Red Nose pizzas and an all-day pyjama party are set to take centre stage, as a West Yorkshire farm shop gears up for its annual Comic Relief capers.
---
Lead Yorkshire's Rural Hotline to Government
Yorkshire's rural hotline to Defra is looking for leaders to take it forward and help shape future government policies.
---
Cow Condition – A Fertility Time Bomb?
Dairy farmers across the country are facing multiple problems this year. Forage quality and concentrate availability combined with the terrible weather has really left some herds in a poorer state of health than normal, corresponding with reports of decline in milk yields and problems with fertility.
---
Tractor of the Year 2013 - DEUTZ-FAHR Series 7 TTV
The Series 7 Agrotron 7250 TTV has closed out a successful 2012 having garnered a string of important awards.
---
Northumberland County Show Young Sheep Handlers
Youngsters around the region will be looking closely at the new generation of sheep with the hope of finding a champion amongst them for this May's Northumberland County Show.
---
SRUC Students Shine at LANTRA Awards
Students from the Oatridge, Barony and Craibstone Campuses shared in an outstanding list of success at the prestigious Lantra, Scotland Land-based and Aquaculture Learner of the Year Awards.
---
Getting Ahead with Spring Barley in the South
The past two weeks may not have done our winter crops any favours, but 16 whole days without rain in February gave us just the window we needed to crack on with spring barley planting.
---
Auchincruive Venue for Soil Drainage Event
An event to take place at the Auchincruive estate on Monday 25th March will give worried farmers the chance to consider how to restore the condition of their soils after 18 months of wet weather.
---
Borderway UK Dairy Expo brings International Flavour
The second Borderway UK Dairy Expo, held at Carlisle was without a doubt a showcase for the UK Dairy Industry, and built further on the success of last year's first event.
---
Beef Expo 2013 Offers Diverse Range of Stimulating Farm Tours
A truly diverse range of farms will host the farm tours for Beef Expo 2013, with the three featured farms holding something of interest for everyone involved in the beef industry.
---
£14 Million Facility to aid Chicken Welfare Research
Poultry health and welfare, a key factor in a multi-billion pound food industry, will be boosted with the building of a new research centre.
---
Beef Sales Robust Despite Horse Meat Scandal
Fresh and frozen beef sales have remained steady in the UK despite the horse meat scandal, with the value of purchases in the latest four-week period rising two per cent, and just a one per cent drop in volumes, latest retail figures have revealed.
---
Exploring the Lessons of Johne's Disease in Cattle
A series of spring and summer events for livestock farmers has been planned to inform and update farmers on the progress of a research project on Johne's Disease (paratuberculosis) in Scottish cattle.
---
GreenCow Project
Researchers at Scotland's Rural College have found the breed of the animal makes very little difference to the level of greenhouse gas emissions from cattle.
---
The new SAME range celebrating 70 Years
SAME has renewed its commitment to supporting farmers in their everyday work to portray itself as a dynamic, efficient compatriot which is always attentive to needs and is ready to provide assistance at all times.
---
Scottish CAP Priorities Reminder Sent to Minister
NFU Scotland has written to the Secretary of State for Agriculture, Owen Paterson MP, reminding him of Scottish farming priorities ahead of vital CAP Reform discussions.
---
Increased Wheat Production in 2013
First forecasts for the 2013 wheat harvest point to production increasing to 690 million tonnes - 4.3 percent up on 2012.
---
New Generation Focus on SFP Funding Package
NFU Scotland's New Generation Group has pledged to work with Scottish Government to ensure its newly announced funding package for new entrants be targeted effectively at those currently excluded from the existing Single Farm Payment (SFP) support scheme.
---
NOAH Calls for Unified Communications in the Food Chain
Organisations involved in the food chain should band together to bust the myths surrounding animal medicines.
---
Longtown Primestock Sale
The Cumberland & Dumfriesshire Farmers Mart P.L.C. had forward 40 prime cattle, 7 young bulls, 40 over thirty month cattle, 6,959 prime hoggs and 4,593 cast ewes & rams at their weekly sale at Longtown on Thursday 7th March 2013.
---
New Era for Rural Support Network
A new era has begun for the Yorkshire Rural Support Network with Philippa Coultish succeeding Helen Waddington as Chairman.
---
Work Begins On £2m Newton Rigg College Dairy Unit
Construction work has now begun at Newton Rigg College to build a state of the art dairy unit at the College's Sewborwens Farm near Penrith.
---
Local Vendors Bag Top Craven Dairy Auction Honours
Local milk men bagged leading honours at CCM Skipton's opening March Craven Dairy Auction.
---
New Area Sales Manager for AgriArgo UK
A Scottish farmer's son whose career has given him years' of experience in retail farm machinery sales is now finding out what life on the other side of the fence is like as the new area sales manager in Scotland for tractor distributor AgriArgo UK.
---
Sustainability of Livestock Production Boosted
The agreement between the University of Edinburgh and Genus will look at how genetics can improve the health and welfare of production animals.
---
Long Term Farm Research Gives Farmland Birds A Lift
Environment Minister Richard Benyon visited Hillesden Farm in Buckinghamshire, which is at the forefront of research work into how Environmental Stewardship can better deliver benefits to wildlife.
---
Beef Shorthorn Young Members' Club Launched
The Beef Shorthorn Society will officially launch its Young Members' Club with an inaugural open day to be held on Saturday 6 April hosted by Lowther Estates, Penrith, Cumbria.
---
Shropshire Herd Takes Top Place In NMR Annual Report
John Shropshire's herd from Bridge Farm in Market Drayton, has moved into top place in the Holstein herd production rankings published in the latest NMR Annual Production Report (APR).
---
Lady Allendale Takes The Reins As Horse Champion Judge
The Northumberland County Show moves to Bywell Hall, near Stocksfield, historic home of Lord and Lady Allendale. In honour of their hosts' generosity, the organisers of the show have asked Lady Tessa Allendale to judge the Light Horse Championship.
---
RABDF Prince Philip Award goes to Ridgeway Science
Ridgeway Science has been presented with the RABDF Prince Philip Award by His Royal Highness at Buckingham Palace.
---
Access To Finance Vital For UK Farmers
A new agricultural fund has been launched by specialist short-term lender Bridging Finance Limited as land prices continue to increase.
---
Charolais Bulls to 8,800gns at Dungannon
Charolais bulls met an insatiable demand from commercial producers, selling to 8,800gns at the Northern Ireland Charolais Club's inaugural export show and sale on Friday 1 March.
---
Cull Cows Excel at CCM Prime Shows
A phenomenal trade for cull cows was seen at CCM Skipton's March prime cattle show fixture, with all classes in demand as buyers sought superior ' meaters and steakers' with proven provenance.
---
Farringtons Fly In to Lift Debut CCM Lamb Championship
Father-and-son Hambleton farmers Roger and James Farrington glided in from Sutton Bank to lift their first-ever prime lamb championship at CCM Skipton's March show.
---
New Environmental Classroom at Cotswold Farm Park
Agronomy services company Agrii is supporting a new project at Adam Henson's farm in Gloucestershire to give local school children the opportunity to witness first-hand how farming contributes to biodiversity in our countryside.
---
New DEUTZ-FAHR Agrovectors
Two new models in the DEUTZ-FAHR Agrovector range of telescopic handlers, the 37.6 and the 37.7, incorporate a series of features designed to boost productivity.
---
Poll British Charolais Semen to Scandinavia
Shropshire-based pedigree poll Charolais breeders, David and Sadie Littlehales have completed a private export deal for a shipment of semen from Bromham Bullion to the Norwegian Charolais Organisation for distribution to Finland and Norway.
---
Study Provides Insights into Plant Evolution
New research has uncovered a mechanism that regulates the reproduction of plants, providing a possible tool for engineering higher yielding crops.
---
Rural Economy Motion To Be Debated At Lib Dem Party Conference
Saturday 9th March 2013 will see rural issues pushed up the Liberal Democrat's political agenda.
---
PipeFeeder A Solution For Milking Parlour Renovations
Dairy farmers planning to renovate an existing milking parlour or resume in-parlour feeding are often restricted in their choice of feeding system.
---
New Trailed Sprayer From John Deere
John Deere has added the new 5200-litre R952i sprayer to its trailed range, to meet the demand for a high capacity machine in this tank size.
---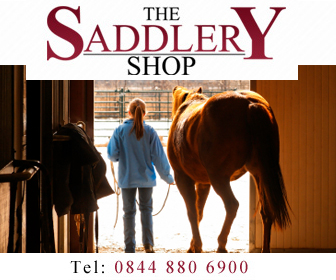 ---

Stackyard News
home | agri-services | pedigree pen | news | dairy | beef | machinery | property | organisations | site map