Stackyard News - February 2013
Agricultural, Environmental, Countryside and Farming News from the UK and beyond.
Limousin Centre Record At Aberdeen Equalled
Buchaam Gigantic secured the leading price of 7,000gns for Limousin bulls at Thainstone (Aberdeen) on Wednesday, February 27th 2013.
---
Industry Coalition Calls For Fair Deal On CAP
The CLA, NFU and TFA have joined forces to campaign for a fair deal for English farmers on CAP reform.
---
Middle East Lamb Export Potential
The huge potential for exporting lamb to the Middle East was highlighted by EBLEX in a meeting with Food and Farming Minister David Heath MP at a major international trade event.
---
Zetor Major Heads Towards Series Manufacturing
Zetor Tractors is beginning serial production of its new tractor Zetor Major.
---
Badger Culls To Go Ahead This Summer
Two pilot badger culls to tackle the spread of bovine TB will go ahead this summer in West Gloucestershire and West Somerset, Environment Secretary Owen Paterson confirmed this week.
---
Royal Backing for Careers Event
The Yorkshire Agricultural Society's annual careers event for secondary school pupils has received the backing of HRH The Prince of Wales.
---
Time To Test Your Soil For Nitrogen Losses
High levels of rainfall and the continued bad weather in the first months of 2013 have left many farmers concerned about the level of nitrogen losses that may have occurred.
---
Cogent takes on Comber – The 'Ultimate Simmental Bull'
A bull described as 'the ultimate example of the modern Simmental breed' and which has been brought to England from Northern Ireland to improve one of the UK's top herds, is now available for widespread use through artificial insemination.
---
Arable Farmers Urged To Grow Forage For Livestock
Arable farmers should grow forage on land lying unexpectedly fallow this spring, rather than leaving it un-cropped for six months.
---
New Holland Launches T6 Auto Command
New Holland's acclaimed range of T6 tractors has been further enriched by the addition of three new Auto Command™ continuously variable transmission models.
---
Northumberland County Show announces Champion of Champions Judge 2013
The agricultural and equine community eagerly awaits the postman this week as Schedules for the Northumberland County Show were released today.
---
Windcrop's New Power to Boost Farm Income and Eco-credentials
The country's largest installer of small-scale wind turbines is giving farmers the chance to buy a turbine and earn a projected net, tax-free income of between £31k and £78k over 20 years.
---
European Investment Bank Funding for Farmers
Andrew Entwistle from George F White's Co Durham office advises farmers on EIB funding.
---
Energy Crops Scheme Information
Natural England is alerting farmers that they need to get any application for new agreements under the Energy Crops Scheme submitted by Saturday August 31st this year.
---
Book your Beef Expo 2013 Trade Stand Now
Potential trade exhibitors for this year's Beef Expo 2013 organised by the National Beef Association and being held at the Three Counties Showground, on Thursday 23 May, should book stand space now to guarantee attendance.
---
UK's First Ever Embryo Tag Sale
It has been announced that one of the key highlights of next week's Borderway UK Dairy Expo will be the first ever UK EmbryoTag sale. Buyers will be able to choose from 40 lots, all sold according to sale price.
---
Auction of Tractor will boost Prince's Emergency Relief Fund
Case IH has announced that the only Silver Edition Magnum 340 to come to the UK will be auctioned for charity later this year.
---
Call to action at Pig & Poultry LIVE
Every member of the Pig and Poultry supply chain can play their part in attracting new talent and young people, as part of a bid to tackle head on the impending skills and knowledge gap in the industry.
---
UK's Finest Breeding Sheep To Cultivate The Desert
A consignment of a hundred of the UK's finest breeding sheep have been flown out to the United Arab Emirates as part of a model farm project to cultivate the desert.
---
New Holland CX8090 Combine Celebrates Over 100 Years
New Holland has produced a unique CX8090 to celebrate its long history of harvesting leadership.
---
Birthday in Bruges for NFU Stalwart
Isobel Brown from the NFU Mutual office in Lanark has been away celebrating an important birthday in the beautiful Belgian City of Bruges thanks to her daughter Jennifer.
---
Haffey Hat-Trick at Moira Holsteins Sale
Holstein heifers peak at 2,650gns and average £1,852 per head. It was a one, two, three in the showring for the Haffey family's Kilvergan Herd at Holstein NI's monthly show and sale, held at the Pedigree Sales Arena, Moira.
---
Privileged Food Eaters Club Will Result In Higher Prices
Farmers, like those in the UK who already produce top quality food in predictable quantities, will soon be as important to consumers as the retail companies which currently dominate food industry structures.
---
UK Beef Cattle Dearer as Retailers Rush To Make Sure Only Beef is in Beef Products
The National Beef Association (NBA) is urging prime cattle and cow beef finishers to trade every animal that will be ready to sell over the next two weeks.
---
Tackling Child Labour in the Livestock Sector
Child labour in the livestock sector is widespread and largely ignored, according to FAO, which has released the first global study on child labour issues related to livestock.
---
African Trust Fund For Food Security Becomes Reality
Equatorial Guinea have donated $30 million to a new solidarity trust fund that aims to mobilize African financial resources in support of strengthening food security in the region.
---
Launch of the International Year of Quinoa
Quinoa can play an important role in eradicating hunger, malnutrition and poverty, FAO Director-General José Graziano da Silva said today at the official launch of the International Year of Quinoa at UN Headquarters.
---
Townson Triumph at Craven Champions Day
Clitheroe's Ian Townson reigned supreme on Craven Champions Day, CCM Skipton's annual show and sale of commercial store cattle with future show potential.
---
Border & Lakeland Holstein Club Show & Sale
On Wednesday 20th February the Border & Lakeland dairy sale took place at Carlisle. The show was judged by Johnstone Rae from Bogghead Farm, Dumfries.
---
Consumers Put Trust In Fresh, Assured Beef
Consumer trust in fresh, quality assured beef remains strong despite the horse meat scandal, new research shows.
---
How To Manage A Lawn This Year
John Negus, writer and broadcaster, and lawnmower manufacturers Hayter and Toro offer some helpful advice.
---
Record Sales for Horsch in 2012
Horsch Maschinen GmbH announced a record 226 million Euro turnover for 2012, an increase of 33% compared to the year before.
---
USA Judge for Emerald Expo 2013 Dairy Show
ABS Ireland based in Castletownroche, Co. Cork have kindly agreed to sponsor Paul Trapp, a sire analyst and a distinguished judge from Winsconsin in the USA.
---
Tesco UK Aberdeen Angus Scheme commences in Northern Ireland
Aberdeen Angus Quality Beef Ltd (AAQB), a NI producer cooperative working with the Foyle Food Group (FFG) since 1998, wish to announce that the Tesco UK Aberdeen Angus Scheme has commenced in NI.
---
Longtown Primestock Sale
The Cumberland & Dumfriesshire Farmers Mart P.L.C. had forward 43 prime cattle, 4 young bulls, 18 over thirty month cattle, 8,865 prime hoggs and 6,975 cast ewes & rams at their weekly sale at Longtown on Thursday 21st February 2013.
---
Crop Market Update from Gleadell
Wheat prices have been buffeted by wild currency moves worldwide and by rumours of Chinese buying – or the lack of it.
---
Suckler Cow Nutrition Trial Confirms Lifeline Boosts Colostrum Quality
Effective pre-calving nutrition in late pregnancy will ensure suckler cows produce colostrum of better quality than those given a standard feed.
---
Top Award For Twose At Ireland's Biggest Show
Twose has won a major award for quality at Ireland's FTMTA Show taking the plaudits for its new-style five-section rollers.
---
Rapid Change In Supermarket Approach To Food Buying Needed
Supermarkets, and a disappointed British public, are paying the price for the short sighted, price-led, purchasing tactics mistakenly deployed by frontline retail, buyers for decades, says the National Beef Association.
---
Milking Equipment Association Conference
The Milking Equipment Association [MEA] will be holding their inaugural Conference at Reaseheath College on Thursday 21st February 2013.
---
Charolais Meet Exceptional Commercial Demand In Stirling
Charolais bulls met an exceptional demand driven by the commercial sector in Stirling where an electric atmosphere prevailed throughout at the breed's official spring sale.
---
Former Holstein Classifier Joins Worldwide Mating Service
Former Holstein classifier, Neil Greggor, has joined World Wide Sires UK where he is working as an evaluator for the company's mating program across the south of England.
---
Pleurisy Costing Pig Producers
Pleurisy is costing producers at least 75p per affected pig in processing costs alone and the incidence of the complaint is increasing.
---
Exceptional Craven Dairy Auction Trade Peaks at £2,700
The Smellows Holstein Friesian pedigree dairy herd of Jeremy Taylor, based at Small House, Broughton, made it a clean sweep of 2013 Craven Dairy Auction championship wins.
---
How Deep Is Your Peat?
The North Pennines Area of Outstanding Natural Beauty (AONB) Partnership is putting a call out for volunteers to help measure peat depth in Upper Weardale.
---
NSA Chair calls for Schmallenberg Vaccine
NSA Cymru/Wales Chairman David Pittendreigh has called for 'a big push' to get a vaccine for Schmallenberg licensed and available to farmers.
---
Marchup produces another top price at Skipton Dog Sale
Broken dogs from quality breeding lines led the trade at the winter sale of working sheep dogs at CCM Skipton on Friday, February 15th 2013.
---
Canadian Dairy XPO – Dairy Industry on Steroids
In a CTV interview, one producer from New Brunswick stated that the Canadian Dairy XPO was like "the dairy industry on steroids" and that he had "never seen the likes of this, here in Canada".
---
Solid Limousin Bull Trade at Carlisle
It was a memorable sale debut for Wigton breeder SJ Nixon of the Huntershall Herd, Southerfield, Cumbria when his bull Huntershall Gladiator sold for the top price of 32,000gns.
---
Solid Trade for Luings at 48th Premier Sale
Luing breeders found a ready demand at their 48th Premier Sale held at Wallets Marts, Castle Douglas on Friday 8th February 2013.
---
UK Sheep Production Forecast To Rise in 2013
A large carryover of lambs from the 2012 crop due to last year's exceptional weather will be the key factor driving a significant increase in UK sheep production in 2013, according to the latest forecast from AHDB Market Intelligence/EBLEX.
---
Lleyn Sheep Society Carlisle In-lamb Sale
The sun was shining and people were smiling at the in lamb sale of Lleyn sheep on Friday 15th February 2013.
---
If You Can't Trust What Is In A Lasagne
What about other products sold
under that brand?
---
Intensive Nutritional Care for Struggling Crops
Thin crops of small plants in cold, waterlogged soils will need intensive nutritional care this spring to help them recover from one of the most challenging establishment seasons in recent memory, Bishop Burton conference goers were warned.
---
Campaign Underpins Consumer Confidence In Fresh Meat
EBLEX and BPEX are running a national press advertising campaign to protect consumer confidence in assured fresh meat amid ongoing revelations about horse meat.
---
Have You An Eye For Quality?
Just printed and available free is an eye catching A4 information booklet from the British Blue Cattle Society.
---
Iconic Breeds Join RBST Watchlist
As it celebrates its flagship 40th anniversary year, the Rare Breeds Survival Trust reports that two iconic native breeds have come onto its annual Watchlist of rare breeds.
---
Expansion for Burnetts Agricultural Legal Team
A Cumbrian law firm has recruited a new solicitor to help manage the growth in its agricultural practice.
---
NSA Northern Region welcomes new Chairman
The NSA Northern Region AGM on Wednesday evening (13th February) saw Geoff Lawn complete his two years as regional Chairman and hand over the reins to Adam Watson of Brampton.
---
Longtown Primestock Sale
The Cumberland & Dumfriesshire Farmers Mart PLC had forward 42 prime cattle, 5 young bulls, 36 over thirty month cattle, 6,767 prime hoggs and 6,435 cast ewes & rams at their weekly sale at Longtown on Thursday 14th February 2013.
---
Staff of UN food agencies in Mozambique receive Award of Excellence
Over the past several years, the UN food agencies' country teams have collaborated effectively to help improve the country's food security situation.
---
[more]
Limousin Lisbeg Gladiator Fetches Top Price of 4,800gns
There was a steady trade at the British Limousin Cattle Society's Spring Bull & Female Sale held at Dungannon Farmers Mart on Monday 11th February 2013.
---
Aberdeen Angus Bulls to 4,300gns at Dungannon
Bidding was fierce from start to finish as Aberdeen-Angus bulls sold to a top of 4300gns at this week's breed society show and sale, hosted by Dungannon Farmers' Mart.
---
Food and Nutrition Security should be Top Development Goal
Rome meeting consults on post-2015 development agenda.
---
Borderway UK Dairy Expo Returns For Second Year
With over 300 entries for the 2nd Borderway UK Dairy Expo already received, the show is set to build on the success of last year.
---
New Suffolk Show President is Announced
Acton farmer Stephen Cobbald has been appointed this years' Show President and the Countess of Euston, the President-Elect.
---
Pantera in Farmers Guardian Hot 50
Using a panel of industry experts made up of farmers, contractors and journalists, Farmers Guardian set out to create a Hot 50 line up of machinery 'that is exceptional in both form and function'.
---
Birds of Prey Poisoning
Maps showing where birds of prey have been poisoned should serve as a wake-up call, Environment Minister Richard Benyon said this week.
---
They Will Only Realise How Good We Were When We Are Gone
We have been told the meat supply chain is long and has many individuals involved, does it need to be like this?
---
Take Action on Liver Fluke NOW to Minimise Losses
As lambing approaches the SCOPS group is urging sheep farmers to check ewe body condition and continue the fight against liver fluke this winter.
---
Children's Countryside Day Expands Committee
The Glendale Agricultural Society is delighted to announce the appointment of Hannah Hubb as Chairperson of its highly successful Children's Countryside Day.
---
Record Trade Bookings for County Show
With over 25,000 visitors expected to make the trip to Bywell, near Stocksfield for this year's Northumberland County Show, traders have been queuing up to secure their space in the new showground.
---
Zetor Tractors Reports Profitable 2012
2012 was an extraordinarily successful year for the Zetor Group, one of the top Czech producers of agricultural equipment, as it achieved consolidated profit before taxation to the amount of 284 million Czech Crowns.
---
NSA Chairman Calls for New Alliance of Farmers' Organisations
The horsemeat scandal is the latest evidence that our Government must build and not cut investment in policy infrastructure and regulatory enforcement activities, says John Geldard.
---
Barlows Reap the Benefit of Hard Work
Hard work, commitment and enthusiasm have paid off for Lancashire farming and agribusiness family, the Barlows.
---
Quadtrac World Record Raises Over £30,000 for Charity
Presentation made as Quadtrac World Record raises over £30,000 for charity and achieves 130,000 hits on YouTube.
---
Do They Ever Ask WHY 'Euromeat' Is So Cheap?
Supermarket greed is to blame for the Horsegate scandal but it's decent, law-abiding British farmers who are suffering as a result, says Britain's National Pig Association.
---
Further Export Potential For Lamb
Further opportunities to export Quality Standard Lamb to France have been highlighted during a visit organised by EBLEX.
---
Charolais Continues Genetic Improvement
Charolais breeders are continuing to respond to commercial farmers' demands by improving performance.
---
Beef Sector Must Emerge from the Murk
The National Beef Association (NBA) would like to see farmers and consumers work together to prevent further cheating by cross-border meat suppliers
---
NSA Urges Buy British and Buy Fresh Meat
It is in every shopper's interest to look carefully at what they are buying and support British livestock farmers, says George Milne, National Sheep Association Scotland Development Officer.
---
New Holland announces new dealership partnership in Ireland
New Holland has further strengthened its Irish dealer network by launching a new partnership with Lyons and Burton who have operated across the area for a number of years.
---
New Baled Silage Technology Launched
The Film&Film System is a new, dual film technology from the manufacturers of Silotite that delivers better quality silage through greater bale density and an enhanced oxygen barrier.
---
Scottish Farmers Say Stand By Scotch
Scotland's hard working livestock farmers are sending out a clear message to consumers.
---
Study Shows Red Meat Benefits
Red meat plays a vital role in human nutrition whatever stage of life you are at, a new study has confirmed.
---
When you Buy Beef Ensure That it is British Beef
Everyone wishes to be telling the "truth" about their processes, everyone wants to come clean and say after an internal investigation we found our beef product was horse. The rush is on to tell the truth.
---
265 Limousin Bulls for Carlisle
Following on from the Stirling Sale, there is another super entry of 265 bulls at Carlisle's Borderway Mart on Saturday 16th February 2013.
---
Scottish Beef Association Formation
On Monday 4th February 2013 in the Royal Hotel, Bridge of Allan the Scottish Beef Association held its inaugural meeting.
---
New Inoculant Formulation Delivers More Consistent Silage
Biotal has developed a new formulation of its leading range of grass, wholecrop and maize inoculants which guarantees more consistent mixing, less sedimentation and more even application resulting in better quality silage.
---
Repairing Pasture a Priority this Spring
Grassland farmers need to plan remedial field work now to prevent forage shortfalls next winter says Rod Bonshor, general manager for Oliver Seeds.
---
NSA Urges Sheep Farmers to Complete Lambing Survey
The long awaited lamb survey is now available to capture what affect the poor weather and disease threat are having on the 2012/13 lamb crop.
---
Stirling Limousin Bulls to 8,000gns Twice
A solid and realistic commercial trade underpinned the British Limousin Cattle Society's first premier collective sale of 2013 held at United Auction's Stirling Market on Wednesday 6th February.
---
Longtown Primestock
The Cumberland & Dumfriesshire Farmers Mart P.L.C. had forward 38 prime cattle, 10 young bulls, 29 over thirty month cattle, 7,401 prime hoggs and 5,897 cast ewes & rams at their weekly sale at Longtown on Thursday 7th February 2013.
---
Holstein Bulls to 5,000gns at Moira
The UK's high ranking Prehen Franco ET (PLI £233) realised a top price of 5,000gns at Holstein NI's 23rd annual spring show and sale, held at the Pedigree Sales Arena, Moira.
---
New Improved Dock Herbicide
Dow AgroSciences has launched a new formulation of the market-leading dock herbicide Doxstar.
---
Kirkby Stephen Prime Sheep Firmer
Harrison & Hetherington Ltd held their weekly prime and cast sheep sale at Kirkby Stephen Mart on Tuesday night, (5th Feb) where an entry of 1,126 prime hoggs and 333 cast ewes and rams were forward.
---
Three out of Three for Smellows Herd at Craven Dairy Auction
Dairy farmer Jeremy Taylor made it a clean sweep of 2013 Craven Dairy Auction title wins when landing his third championship in as many outings.
---
Supermarkets Must Pay More For Beef
The best way supermarkets can insure the quality of their beef products is not adulterated, is to pay more for the beef they purchase.
---
Stirling Beef Shorthorn bulls peak at 8,500gns
Beef Shorthorn bulls met a solid trade throughout peaking at 8,500gns at the society's official sale at Stirling on Tuesday 5 February.
---
Skipton Farmer of the Year Wins Beef Championship
Making his first foray of the year into the prime show arena at Skipton Auction Mart, Calderdale beef and sheep farmer Brian Lund made the best start possible in bidding to retain his Craven Cattle Marts 2012 Farmer of the Year title when sending out the beef champion at February's monthly show.
---
FertLink Continues to Expand Fertiliser Operations
Fertiliser producer FertLink, the joint venture fertiliser business owned by Glasson Grain, part of the Wynnstay Group, and NW Trading, has announced that it is to set up a new production facility based at Goole in partnership with Thomas Bell.
---
Beef Shorthorn Females to 2,400gns at Stirling
Beef Shorthorn female trade peaked at 2,400gns at the society's official sale at Stirling on Monday 4 February 2013.
---
Charolais Entry Attracts Record Interest at Stirling
British Charolais breeders' commitment to delivering bulls to meet with commercial farmers' demand is reflected in the Stirling catalogue and its pre-sale interest.
---
Lambing is a very Precise Science
Lambing is a very precise science at the West Wales farm preparing to host NSA Welsh Sheep 2013 this Spring, with every lamb due in March already scanned, recorded, and counted.
---
Ivan Re-elected Chairman of the NI British Blue Club
Kilkeel dairy farmer and British Blue pedigree cattle breeder Ivan Gordon was re-elected chairman at the NI British Blue Club> 2013 AGM for a third year.
---
Currency Market is Key to Lamb Prices
With the need for a boost in the lamb trade the currency market is key to prime sheep prices over the next few months.
---
SCR Wins Agriculture Technology Innovation Award
SCR has won a prestigious 2012 Israel-Asia Chamber of Commerce Award for Innovation in the Agriculture Technology sector.
---
Levy Board's £700k Training Boost for Crop Growers
For farmers and growers challenged to produce more from the same land, with less inputs and greater regard for the environment, additional help is now at hand, thanks to a grant of £490,000 to the Agriculture and Horticulture Development Board.
---
Rural Business Training for 90,000 Entrepreneurs
At least 90,000 aspiring business people will get specialist training as part of the Government's latest drive towards rural economic growth Environment Secretary, Owen Paterson has announced.
---
Emerald Expo 2013 Launched
John Grogan, Company Secretary of the Irish Farmers Journal launched Emerald Expo 2013 on January 29th at the RDS, Dublin 4.
---
Greater Comfort and Convenience with New Cab for Landini Landpower Tractors
A new cab design for the Landini Landpower six-cylinder tractor brings added space and convenience, as well as improved all-round visibility.
---
Less Choice for Killing Docks and Thistles in 2013
Increasingly strict EU and national regulations will limit the choice of herbicides farmers have for controlling perennial weeds such as docks and thistles in grassland this year.
---
British Cattle Breeders' Conference Report
The future of the US beef industry and the perceived health benefits of a new brand of milk were among the subjects under discussion at the annual British Cattle Conference.
---
Farm Income Statistics Confirm Grain Trade Message
The farm income statistics issued by DARD have confirmed the messages delivered to the industry by the Northern Ireland Grain Trade Association over recent months according to Robin Irvine, NIGTA Chief Executive.
---
NOAH Conference to take on Myths Surrounding Animal Medicines
Tackling the mythology surrounding the use of animal medicines in livestock production is the central theme of the National Office of Animal Health's (NOAH) fourth food chain conference.
---
Booth Black Tag Daughter grabs Bluefaced Leicester Glory at Skipton
With their sole entry, the Smearsett flock of WA & A Booth in North Craven retained the championship at CCM Skipton's annual registered show and sale of Blue Faced Leicester females.
---
180 Limousin Bulls at Stirling Sale
The forthcoming sale of Limousin bulls scheduled at United Auctions' Stirling Mart on Wednesday 6th February sees a terrific entry of 180 bulls catalogued in all.
---
Does the CAP fit? Middleton Mart Farm Forum
H&H Land and Property are holding a Farming Seminar aimed specifically at farmers in the North East entitled 'Does the CAP Fit'.
---
Longtown Primestock
The Cumberland & Dumfriesshire Farmers Mart P.L.C. had forward 45 prime cattle, 7 young bulls, 40 over thirty month cattle, 7,134 prime hoggs and 5,897 cast ewes & rams at their weekly sale at Longtown on Thursday 31st January 2013.
---
Revamp to Grassland Air Seeder brings Extra Benefits at No Extra Cost
OPICO has launched a new and improved version of its mechanical drive Air 8 grassland air seeder.
---
Heiniger Invite You to Xperience, Xpert Clipping
Swiss Clipper manufacturer Heiniger has launched two new revolutionary large animal clippers, which feature both advanced design and mechanics.
---
Bauer Irrigation Reels - Setting New Standards with Compact Design
Rainstar A series provides high irrigation efficiency for small surfaces. Innovative and easy to handle, optimal for small irrigation areas and equipped with state-of-the art technology.
---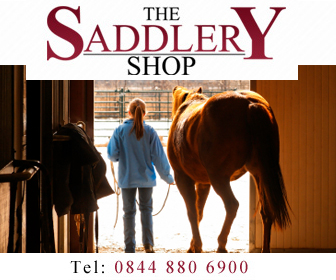 ---
home | agri-services | pedigree pen | news | dairy | beef | machinery | property | organisations | site map