Stackyard News - January 2013
Agricultural, Environmental, Countryside and Farming News from the UK and beyond.
The Agricultural Buildings Show 2013
The Agricultural Buildings Show takes place this year at the Royal Highland Showground, Ingliston, Edinburgh on Wednesday 20th March 2013.
---
Supermarkets Respond To Traceability Challenge On Imported Pork
All major supermarkets have responded positively to the traceability challenge set by NFU Scotland last week on imported pork.
---
NBA Urges Buyers to Scrutinise Bulls More Closely
As we enter the bull trading season the NBA urges all purchasers to look more closely at the origins of the bull that he is looking to purchase.
---
Hotly Tipped Charolais Bull Snapped Up Before Sale
A Charolais bull that was hotly tipped to lead the bidding at the Stirling Bull Sales next month (February 2013) has been snapped up by Cogent Breeding prior to the sale.
---
National Trust Offers Tenants Free Membership of the PFLA
The National Trust is showing its support for the Pasture-Fed Livestock Association (PFLA) by pledging to pay the first year's membership fee for the next ten of their agricultural tenants who join.
---
CCM Skipton 'Makes Hay' on behalf of Produce Vendors and Buyers
CCM Skipton is facilitating increased demand for larger quantities of fodder and crop through new monthly collective sales of hay, haylage and silage lying on the farm.
---
New Rotary Cultivator for Mulching Vegetable Crop Residues
OPICO is launching a new version of the 4.78m wide Maschio Pantera rotary cultivator, modified specifically for vegetable growers.
---
EID May No Longer be Linked to Cross Compliance
Last week MEPs in Brussels voted on many amendments to the new Common Agricultural Policy (CAP) from 2014 to 2020 – but the one that has particularly kindled hope for UK sheep farmers is removing the link between electronic identification of sheep and cross compliance.
---
Amazone Group Enjoys Record Year
For Amazonen-Werke, 2012 has again been very successful: The new record sales of 460 million Euro represents an increase of 16% in comparison with the previous year (395 million Euro).
---
DairyCo Warns Against Use of Inappropriate Breeding Tools
DairyCo geneticist, Marco Winters has warned against the use of inappropriate breeding indexes in dairy bull selection, which are either designed for use in another country or would be better suited to a neighbour.
---
Composite Sheep on the Sperrins
The role of composite sheep and three ways crosses in enhancing margins for farmers across the Sperrins was discussed during an AgriSearch farm walk hosted by Ian Buchanan and family at Dungiven, Co Londonderry.
---
British Blues Top 11,000gns at Borderway
There was a warm buzz around Borderway Mart on Friday 25th January, for the first British Blue Sale of 2013 and inspite of the raw cold and a forecast of snow; it did nothing to dampen the keen interest from buyers.
---
Carlisle to Host First North West Alpaca Championship Show
This April, leading livestock auctioneers Harrison and Hetherington will host the North West Alpaca Championships on Saturday 6th April at the Borderway Exhibition Centre in Carlisle.
---
Harbro Celebrates 35 Years in Business
Harbro, which was founded in May 1977 has been celebrating 35 years of trading and is promoting the occasion with new delivery vehicles bearing a 35 year commemorative logo.
---
Precision Farming Event 2013
Discover the latest technology at the 2013 Precision Farming Event Wednesday 6th March 09.00 hrs to 16.00 hrs at the Peterborough Arena (East of England Showground).
---
Farm Vets Northwest Targets Schmallenberg Virus
Farm vets in the north west of England have joined forces and are taking a leading role in disease surveillance - and the emerging Schmallenberg virus is one of the key areas of their focus.
---
Youngsters lead the way at NSA Central Region Winter Fair
The NSA Central Region Winter Fair, held at Bakewell Agricultural Centre yesterday (24th January), proved to be a big success despite the wintery weather conditions not being in the event's favour.
---
ScotGrass 2013 returns to SRUC Crichton Royal, Dumfries
The AEA is pleased to announce that this year's ScotGrass event, to be held on Tuesday 14th May 2013, will return to Acrehead Farm, at the SRUC Dairy Research Unit, Crichton Royal, Dumfries.
---
Discounted Diversification for Welsh Farming Businesses
South Wales land agent, Jonathan Andrews, is urging farmers to make the most of discounted loans available for diversification and farm improvement projects.
---
Bunn Expands to Teesport
Bunn Fertiliser Limited has signed an agreement with PD Ports to help supply its Scottish and northern UK customers with urea and Koch Advanced Nitrogen® fertiliser products.
---
NSA North Sheep Appoints New Assistant Organiser
NSA North Sheep has appointed Heather Stoney as Assistant Organiser of its highly successful biennial event. She will work with the show's main organiser, Julie Sedgewick who has developed it into one of the UK's foremost sheep events.
---
Longtown Primestock Sale
The Cumberland & Dumfriesshire Farmers Mart PLC had forward 33 prime cattle, 2 young bulls, 32 over thirty month cattle, 5,379 prime hoggs and 4,940 cast ewes & rams at their weekly sale at Longtown on Thursday 24th January 2013.
---
Catchment Sensitive Capital Grants Set to Return
H&H Land and Property have welcomed the news that Capital Grants under Natural England's Catchment Sensitive Farming Scheme will return this year.
---
The UK Pesticide Guide 2013 Advises on Responsible Pesticide Use
The UK Pesticide Guide 2013 is now in stock and is a vital reference book for anyone needing information on responsible pesticide use and guidance on what pesticide products can be legally and safely used in the UK. Buying the book also means 2 CPD points can be earned for BASIS members.
---
Essex Farm Manager Lifts Top Crop Protection Award
Farm manger Ian Gibson has been crowned the 2012 best candidate in the UK's top crop protection qualification, the BASIS Certificate in Crop Protection.
---
Latest Grass and Clover Breeding Included in New Seeds Mixtures
An updated catalogue of quality grass and clover seeds mixtures launched for the 2013 season by British Seed Houses includes access to some of the highest ranking British-bred perennial and hybrid ryegrass varieties as well as the newly available long-lasting red clover and an extended organic range.
---
Supermarkets Set Traceability Challenge on Imported Pork
NFU Scotland has set major supermarkets a traceability challenge to reassure consumers and the industry that no illegally produced imported pork is appearing on their shelves.
---
SOYL Wins IAgrE Ivel Innovation Award
SOYL, of Newbury, Berkshire, who provide advice, services and support to growers using Precision Farming techniques, won the award for its retro fit depth control system for cultivators.
---
Wynnstay Announces Record Profits
Wynnstay Group, the agricultural and specialist retail business based in Llansantffraid, Mid Wales, has announced record results for the year ending 31st October 2012.
---
Killough Sheep Walk Success
Foul weather failed to deter the cream of Co Down sheep farmers from attending a very successful AgriSearch farm walk at J.H. Montgomery and Partners, Killough.
---
Vink Calving Aid is a Boon to Farmers
A unique single handed calving aid that cannot slip is proving a winner for Dutch company Vink and for farmers faced with a difficult calving.
---
Smellows Herd Beats Snow to Land Another Craven Dairy Auction Title
Dairy cattle vendors and buyers defied heavy snow to ensure a robust 30-strong turnout in the circumstances for the main February Craven Dairy Auction at Skipton Auction.
---
Consumers can make case for accurate beef product labelling
Northern Ireland's beef farmers are calling on consumers throughout the Province to back their quest to persuade retailers not to skimp on product information, especially on country of origin, put on retail packs.
---
Easter Bush Campus Hosts Princess Royal's Visit
A Royal seal of approval has been given to the University of Edinburgh's newly refurbished Farm Animal Practice.
---
UK Dairy Expo Honours Industry Legend

2013-Jan-21
This year's Borderway UK Dairy Expo will introduce The John Dennison Achievement Award to recognise the dairy cattle breeder or exhibitor judged to be a high achiever and exemplary role model.
---
175 Years of The Cumberland Show
2013-Jan-21
This year the Cumberland Agricultural Society celebrates by holding it's 175th show. The Cumberland Show promotes farming, countryside and food and is held on Saturday 8th June at Carlisle Racecourse.
[more]
Longtown Primestock Sale 2013-Jan-18
The Cumberland & Dumfriesshire Farmers Mart PLC had forward 37 prime cattle, 3 young bulls, 38 over thirty month cattle, 6,676 prime hoggs and 6,799 cast ewes & rams at their weekly sale at Longtown on Thursday 17th January 2013.
---
Save More Lambs with Better Colostrum Management 2013-Jan-18
Many sheep producers could cut neonatal lamb losses significantly with well-organised lambing routines and better colostrum management.
---
How Direct Drilling Copes with the Wet
2013-Jan-18
By practicing what they preach, the Claydon family used the drill that carries their name to sow not only their own 480ha farm last autumn, but also contract drill a further 1,020ha of winter oilseed rape and cereals.
---
LAMMA Debut for New Farmall U Pro
2013-Jan-18
The latest addition to the Case IH tractor range, the Farmall U Pro, made its UK debut at the 2013 LAMMA Show. Targeting livestock operations, mixed farms and smaller contractors, the U Pro range includes three, four-wheel-drive models from 99hp to 115hp, all of which provide outstanding versatility, performance, economy and comfort.
---
IAgrE Ivel Award Winner Goes on to Scoop Further Success
2013-Jan-18
Winning the Ivel Award at LAMMA was just the grass roots of success for County Durham based Fuel-Guard's diesel fuel decontaminator.
---
Pig & Poultry LIVE

2013-Jan-17
A Royal Agricultural Society of England (RASE) event partnered by ABN – returns to Stoneleigh Park on May 15th 2013 with an exciting new format. Reaffirming its reputation as the event for the industry, this year the content has been voted for by the industry itself.
---
Landlords Agents Should Take Note of Tough Times
2013-Jan-16
The Tenant Farmers Association is warning that many rural landlords and their agents are taking an unrealistic stance in current rent review negotiations.
---
Gleneagle Heifer Tops Ballymena Limousins at 4,300gns 2013-Jan-15
Gleneagle Ginger, consigned by Mr JB O'Kane, Brockagh Road, Garvagh, secured the 4,300gns top price at the British Limousin Cattle Society's Sale of Haltered & Unhaltered Females held at Ballymena Mart, Northern Ireland on Saturday 12th January 2013.
---
Newark Livestock Market Welcomes New Team Member
2013-Jan-15
Newark Livestock Market is delighted to welcome experienced auctioneer, valuer and chartered surveyor James Sealy to the business.
---
Armatrac Tractors to Make UK Debut at LAMMA 2013
2013-Jan-14
Armatrac Tractors are set to make their UK debut at LAMMA, in January, where three models are due to be on display .
---
The ECO - New Automatic Lamb Feeder from Volac
2013-Jan-14
A new automatic lamb feeder introducing the latest technology in automation, management and feeding hygiene to the sheep sector has been launched by Volac.
---
Struggling Sheep Farmers Need Consumers and Retailers to Back British Lamb

2013-Jan-14
The National Sheep Association is shocked to hear that staff in some supermarket stores are suggesting UK lamb is 'out of season' and this is the reason for high volumes of New Zealand lamb on the shelves.
---
Bauer to Launch 'Green Bedding' System at LAMMA 2013
2013-Jan-14
A new source of bedding material for dairy cow cubicles that promises cost savings over alternatives such as sand and sawdust will be launched at LAMMA 2013.
---
NSA Central Winter Fair to Kick-Start 2013
2013-Jan-11
The NSA Central Region Winter Fair – held at Bakewell Market on Thursday 24th January – has the potential to 'kick-start your 2013 farming year', says NSA Chief Executive Phil Stocker.
---
Krone Group Reports Explosive Growth
2013-Jan-11
Record 2011/2012 sales are reported by the Agricultural Machinery division and the factory at Spelle manufactured more than 20,000 machines.
---
First Awassi Sheep Born in the United States
2013-Jan-11
The Awassi Fat Tail dairy sheep is very hardy in nature, fully adapted to arid environments and considered to be one of the highest milk producing breeds in the Middle East.
---
Longtown Primestock Sale
2013-Jan-10
The Cumberland & Dumfriesshire Farmers Mart PLC had forward 35 prime cattle, 6 young bulls, 45 over thirty month cattle, 5,260 prime hoggs and 7,549 cast ewes & rams at their weekly sale at Longtown on Thursday 10th January 2013.
---
GEA Cools Prices on TCool Tanks
2013-Jan-10
With cooling temperatures and price rises GEA Farm Technologies is helping dairy farmers to beat the January blues by offering a 5% discount on all TCool bulk tanks that are ordered between January and March 2013.
---
John Deere Wins SIMA Gold and Silver Awards
2013-Jan-10
Following a gold medal won by the 900 Series round baler at the SIMA 2011 show, John Deere has been awarded gold and silver for two of the company's latest innovations.
---
Boosting Lamb Survival and Vitality with Rumiblocks
2013-Jan-09
Access to a new range of feedblocks from Harbro is helping to boost lamb survival and vitality in the 320-ewe flock of William O Gordon, Bindal, Portmahomack, Ross-shire.
---
Consider Alternative Finance Options Before Buying at LAMMA
2013-Jan-09
Farm businesses that are concerned about cash-flow, but are looking to capture the efficiencies that state-of-the-art machinery can deliver, should consider specialist lending options such as asset finance.
---
SCOPS Warns of Mounting Losses Due to Liver Fluke Disease
2013-Jan-09
With mild conditions still prevailing SCOPS urges sheep farmers to remain on their guard as we start 2013.
---
Long-Term Beef Outlook is Strong Asda Suppliers Told
2013-Jan-08
The long-term outlook for beef in the UK and worldwide is strong, according to ABP agricultural manager Stuart Roberts.
---
UK Dairy Expo Welcomes International Judges
2013-Jan-08
Harrison & Hetherington has announced the appointment of three eminent international livestock experts to judge the second Borderway UK Dairy Expo.
---
Beltex Breeders Stepping Up Performance Recording
2013-Jan-07
Beltex breeders are stepping up Signet performance recording with a 60% increase in ewes and lambs evaluated on the year and an additional 50% more flocks.
---
High Type Scores Give Friesian Bull Kirkby Jayson the Edge
2013-Jan-07
Friesian herds that are looking for a strong bull that is very good on Type will be very impressed with Kirkby Jayson.
---
NSA North Sheep 2013
2013-Jan-07
The National Sheep Association northern region's biennial one day event, NSA North Sheep 2013 will be staged on Wednesday, 5 June at Crimple Head Farm, Beckwithshaw, Harrogate, North Yorkshire by kind permission of J M Wilson and Sons.
---
InterPIG Report - Pig Producers Warned, Mind The Gap
2013-Jan-04
The latest Cost of Production Report for BPEX, from AHDB Market Intelligence, shows UK costs rose by seven per cent while the European average was 12%.
---
Barren EweCheck - A Subsidised Flock Blood Test
2013-Jan-04
With sheep scanning well underway in many parts of the country, farmers running a flock with a barren rate greater than 2% can now ask for a subsidised flock blood test to establish whether the cause of the problem is toxoplasmosis.
---
RABDF Livestock Event Team Building Success
2013-Jan-04
The Royal Association of British Dairy Farmers has restructured its Livestock Event management team. Caroline Barbour has been appointed assistant event director, while RABDF chief executive, Nick Everington will continue to hold overall responsibility.
---
Longtown Primestock Sale
2013-Jan-04
The Cumberland & Dumfriesshire Farmers Mart PLC had forward 42 prime cattle, 16 young bulls, 44 over thirty month cattle, 6,851 prime hoggs and 7,526 cast ewes & rams at their weekly sale at Longtown on Thursday 3rd January 2013.
---
British Cattle Breeders' Club Conference Brings Industry Together
2013-Jan-03
The British Cattle Breeders Club is to host its annual conference on January 21-23, 2013, with speakers including industry experts from around the world, as well as some of the UK's most forward-thinking beef and dairy cattle producers.
---
Another Training Record for John Deere & Babcock
2013-Jan-03
John Deere's award winning Ag Tech, Parts Tech and Turf Tech apprenticeship programme has set another record for the new training season's intake.
---
Cheshire Dairy Farmer Remains Loyal to Weidemann
2013-Jan-03
A Cheshire based dairy farmer has recently traded his old Weidemann wheeled loader for the latest version following six years of faultless service.
---
Amazone App Already Has 10,000 Users
2013-Jan-02
Up until now, Amazone is the only fertiliser spreader manufacturer who, in addition to the usual setting chart and the on-line FertiliserService, also offers its customers a Settings App for Smartphones.
---
Northern Auction Olympians 2013-Jan-02
For Harrison and Hetherington, the year 2012 was every bit as exciting as the London Olympics - a full programme of events, with many different entrants competing, and often from across the globe. In common with the Olympics, records were broken, and people flocked to the shows and sales as never before.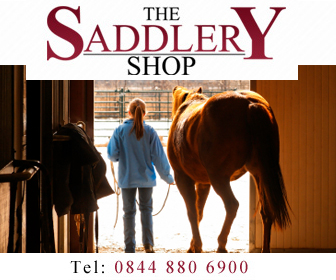 ---
home | agri-services | pedigree pen | news | dairy | beef | machinery | property | organisations | site map