| | |
| --- | --- |
| 2015-10-30 | |
Longtown Primestock Sale
C & D Auction Marts Limited had forward 8 prime cattle, 31 OTM cattle, 2,754 prime lambs and 4,249 cast ewes & rams at their weekly sale at Longtown on Thursday 29th October 2015.
Averages:
Heifers
Medium to 230.5p (222.6p)
Heavy to 198.5p (196.96)
Lambs
Light to 145.0p (144.5p)
Standard to 217.0p (147.2p)
Medium to 220.0p (150.9p)
Heavy to 167.0p (136.7p)
O/weight 146.0p (127.7p)
Ewes
Light to £64.00 (£41.03)
Heavy to £138.00 (£61.29)
Cast Rams £112.00 (£69.68)
Some good prime cattle on offer but very short of buyers requirements. Handy weights selling very well. The sale topped at 230.5p for a Limousin heifer from A & W J Taylor, Dashwell Green, purchased by W Kirkup & Son, Butchers, Longtown.
HEIFERS (PER KILO):
Limousin: 230.5p, 219.5p, 217.5p Dashwell Green
Charloais: 198.5p, 195.5p Low Plains
HEIFERS (PER HEAD):
Limousin: £1290 Dashwell Green
Charolais: £1231 Low Plains
OTMS – Sound trade for all forward
A mixed show of mainly suckler cows were offered to an increased company of buyers. Trade was sharper on the week for all classes, in particular framey cows which met spirited demand from feeder's orders at ringside. The sale was topped at 122p for a Limousin cow from Nigel Mitchinson, Gallowberry, other sold to 120p for a non-fabbl Limousin from Peter Dayson. Waterhead of Dryfe sold BB x Fresian to 114p, with hill Angus cows to 110p from David Moffat, Glendinning. Other native breeds sold to 103p for Galloways from H L Whitfield & Son. Dairy cows a short entry and sold to 106p from Chris Littleton. Top price per head was £834 from Whamtown, with others to £826 Berryscaur. Angus cows from Cubbyhill sold to £798, with Shorthorns to £779 from Kirndean. To show we can sell everything, possibly the dearest cows were the lightweight hill cows which regularly sold between £302-£388 per head.
As ever, contact Craig on 07901 787 636 for marketing advice.
A smaller show of 2,754 prime lambs were forward due to the downward trend in trade and the inclement weather this week. The full ring of buyers; old and new, saw a large amount of over 45kg lambs forward with export weight scarce of requirements, as can be recognised in today's average of 143.5p (SQQ 150p). However best quality lambs were keenly sought after and the sale was topped at 220ppk for Beltex lambs from first time consignors Alf and Linda Thompson of Woodhead, Scaleby. Many more export weight lambs could be sold to farmers' advantage and you are encouraged to draw them lighter weights.
Top price of £90 per head for Beltex from Woodhead and also top price per kilo at 220p.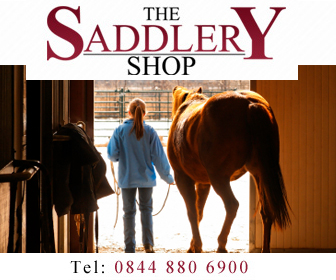 PRINCIPAL PRICES (PER KILO)
Beltex 220p, 217p, 210p Woodhead
Texel 192p, 169p Tarnside, 183p Leahill, 182p Thornthwaite Close & Braithwaite Hall
Hill Cheviot 178p, 161p, 160p Swanson
Charollais 141p Newholme Eals
Suffolk 160p Whitegates, 155p Swanson, 154p Guards, 153p Low Oldshields, 151p Ryehills
Blackface 150p Blackmountain, 146p (x2) Milnmark, 145p (x2) Blackmountain
Greyface 148p Shawhill, 144p High Parkfoot, 142p Carnavel, 141p Upperburnmouth & Whitegates
Cheviot Mule 155p Little Gala
Gritstone 148p Little Gala
PRINCIPAL PRICES (PER HEAD)
Suffolk £74 High House & Barnglies, £71.50 Tinnis Hall, £71 Sceughdyke, £70 Tinnis Hall
Beltex £90, £84, £78 Woodhead
Texel £87 Kirk House, £80 Dashwell Green, Braithwaite Hall, Thornthwaite Close, Bombie & Pearsyhall, £79 Kirk House, £78 Dashwell Green
Greyface £70 Miller Hill, £63.50 High Parkfoot, £62 Nunscleugh, £61.50 New Hall & Albierigg
Hill Cheviot £71, £76.50, £64 Swanson, £63 Sorbietrees
Blackface £64 Albierigg & Milnmark, £63 Pencrise & Milnmark, £58 Milnmark
A similar show 4,249 cast ewes and rams were forward to a full ring of buyers who were a lot keener for sheep with best quality Texel ewes and good lean ewes dearer on the week, hill ewes of all classes remain similar, however over fat sheep in all classes proved harder to sell. Rams sold at recent rates.
HEAVY EWES
Beltex £138 Graceside, £108, £92 Upper Auchenlay
Texel £136 Mossburnford, £132 Mosshead, £128 Oldfield, £126 Bowanhill, £124 Nybster, £120 Plantation Cottage
Suffolk £99 Hallmeadow, £90 Oldfield, £87, £85 Beckfoot, £84 Eskdale Street, £82 Synton Park Head
Charollais £108, £90 Upper Auchenlay, £74 Newfield House
Greyface £62 Cocklicks, £60 Marygate, Ringliggate, West Loch & Slealands
Cheviot Mule £69 Priesthaugh, £64 Marygate, £63 Mosshead, £62 Barnglies
North Country Cheviot £88, £86 Oldfield, £81 Bardnaclaven, £80 Clatequoy & Banniskirk Mains
Leicester £72 Viewley, £68 Mosshead, £64 Marygate
Zwartbles £81, £78 Viewfields, £67 Balnahard
Romney £65 Golden Lane, £54 Marygate
LIGHT EWES
Hill Cheviot £64 Graceside, £56 Potholm, £55 Blackwoodridgehouse & Priesthaugh
Blackface £51 Heatherglen, £49 Chapel & Bowanhill, £48 Ringliggate & Glenshanna
Swaledale £48 Round Meadows, £43 High Parkfoot, £42 The Bog, £41 Border Rigg
Easycare £59 Hummerbecks, £53, £50, £47 Godscroft
Herdwick £35, £29 Gall, £29 Romanway
Shetland £37, £35, £26 Highfield Farming
PRIME RAMS
Texel £112 Kirk House, £102 Mossburnford, £96 Oldfield
Suffolk £90 Carnavel
North Country Cheviot £92 Oldfield
Lleyn £78 Low Tipalt
Blackface £76 Heatherglen, £68, £66 Pencrise
Leicester £100 Ringliggate, £92 Midtodhills
Hill Cheviot £86 Breconside Cottage
Swaledale £66 Marygate