| | |
| --- | --- |
| 2015-10-16 | |
Longtown Primestock Sale
C & D Auction Marts Limited had forward 12 prime cattle, 3 young bulls, 28 OTM cattle, 3,051 prime lambs and 4,791 cast ewes & rams at their weekly sale at Longtown on Thursday 15th October 2015.
Averages:
Steers
Light to 213.5p (213.5p)
Medium to 201.5p (201.5p)
Heavy to 205.5p (191.7p)
Heifers
Light to 185.5p (185.5p)
Medium to 189.5p (186.5p)
Heavy to 199.5p (181.3p)
Young bulls 221.5p (178.6p)
Lambs
Light to 210.0p (141.7p)
Standard to 181.0p (139.5p)
Medium to 178.0p (141.9p)
Heavy to 172.0p (133.8p)
O/weight 137.0p (125.4p)
Ewes
Light to £69.00 (£42.57)
Heavy to £118.00 (£64.53)
Cast Rams £124.00 (£63.44)
OTMS – Tom tops section at 159p
An entry dominated with native breed sucklers were offered to a full company of buyers who bid freely for all types. Tom Irving's young Limousin x topped the sale at 159p with Brian Calvert selling other Limousin to 123p. Galloways were over 50% of the entry and topped at 106p from Robin Elliot, Burnfoot of Ewes. Other hill cows sold to 107p for Angus x from Andrew Reid, Glendearg. Dairy cows were as rare as hens teeth and sold to 81p for out of parlour types from The Stubb.
Top price per head was £1,144.80 Becton Hall, with others to £947.10 Greensburn. Hill cows realised £742.05 from Glendearg.
Farmers remember the good weather will change and for orderly marketing of your cows contact Craig on 07901 787 636 who is only too willing to help.
Another mixed show of Prime Cattle, all classes slightly harder to cash following national trend.
The sale topped at 213.5p for a Limousin heifer from Messrs Garthwaite, Wyseby Hill Cottage.
PRIME STEERS - PRINCIPAL PRICES (PER KILO)
Limousin 213.5p Wyseby Hill Cottage, 205.5p, 201.5p Nether Onsett.
Blue Grey 176.5p, 175.5p, 174.5p Snowden Close.
PRIME STEERS - PRINCIPAL PRICES (PER HEAD)
Limousin £1,428, £1,357 Nether Onsett.
Blue Grey £1,108 Snowden Close.
PRIME HEIFERS - PRINCIPAL PRICES (PER KILO)
Charolais 199.5p, 189.5p, 184.5p Sceughdyke.
Limousin 185.5p Wyseby Hill Cottage.
Simmental 185.5p Sceughdyke.
Angus 162.5p Kilnhill.
PRIME HEIFERS - PRINCIPAL PRICES (PER HEAD)
Charolais £1,426 Sceughdyke.
Angus £1,178 Kilnhill.
Simmental £1,085 Sceughdyke.
Young bulls sold to 221.5p for Limousin from Niven Hill.
PRINCIPAL PRICES (PER KILO)
Limousin 221.5p Niven Hill, 185.5p Becton Hall.
Galloway 127.5p Bloch.
PRINCIPAL PRICES (PER HEAD)
Limousin £1,439 Niven Hill, £1,187 Becton Hall.
Galloway £803 Bloch.
A lighter show of 3,051 prime lambs were forward to the usual ring of buyers, with all classes easier on the week in line with the national trend. A large number of 45-48 kilo lambs proved hardest to cash and this was reflected in the average. Export weight lambs continued to sell between 140p to 160p with best lambs up towards £2 per kilo. Overall average of 138.5p (SQQ 141.5p).
Top price of £82 per head for Beltex from The Hollands and to 210p per kilo for Texels from Snowsgreen.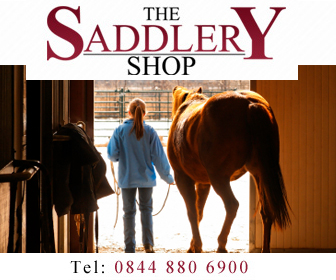 PRINCIPAL PRICES (PER KILO)
Texel 210p, 200p Snowsgreen, 178p, 173p, 172p Carse of Clary, 168p Wallend and Gallowberry.
Beltex 181p Carse of Clary, 172.1p, 172p Hollands, 171p Carse of Clary.
Hill Cheviot 157p Courstein, 151p Mossthorn, 143p Hallrule Farm Cottage, 142p Sorbietrees.
Suffolk 149p Sundhope, Tarrasfoot and Woodhouse, 148p Snowsgreen, 146p Sibmister and Tone Hall, 145p Tarrasfoot.
Dorset 144p Dardarroch, 142p Glenrath, 137p Dardarroch.
Charollais 143p Lanehead, 141p Jenkinstown, 139p Foulshiels, 138.9p Lanehead.
Cheviot Mule 141p Fenwick, 135p Sundhope, 133p Tushielaw.
Greyface 140p Tonehall, 139p, 137p Whiteside, 134p Woodhouse.
North Country Cheviot 137p Fenwick.
Blackface 136p Whiteside, 135p Pitland Hills and Upperburnmouth, 132.5p Glenrath, 127p Pitland Hills.
Jacob 132p Whinney Brow.
Berrichon 129p Sceughdyke.
Leicester 126p Deadwater.
Swaledale 124p Bullshill.
Zwartbles 123p Cacrabank, 119p Sibmister.
Badger Face 118p Tushielaw.
PRINCIPAL PRICES (PER HEAD)
Beltex £82, £79, £74 The Hollands, £70 Carse of Clary.
Suffolk £80 Beechgrove, £76 High Wreay, £74 Colmslie Hill, £72.50 West Skelston.
Texel £76 Archerbeck, £75 Kilnhill and High Parkfoot, £74 Lanehead, £73 Kilnhill.
Charollais £70 Gall, £65 Sibmister, £63 Annanhill and Forget me Not, £62.50 Foulshiels.
North Country Cheviot £70 Skinnet, £62 Clerk Hill, £56 Cronklea.
Zwartbles £70 Sibmister.
Cheviot Mule £68 Dodgsonstown, £62 Wester Dunnet, £57 Fenwick, £55 Parkhill.
Berrichon £67 Sceughdyke.
Leicester £65 Colmslie Hill.
Half Bred £64 Earlside.
Blackface £63.50, £59.50 Pitland Hills, £57.50 Whiteside, £57 Sewing Shields.
Hill Cheviot £62 Courstein, £61 Raeburnfoot, £59 Crossdykes, £58 Raeburnfoot.
Greyface £61.50 Gallowberry, £60.50 Albierigg, £60 Penpeugh, £59 High Parkfoot and Woodhouse.
Lleyn £58 Mallsgate.
Dorset £53.50, £49 Dardarroch.
Swaledale £48.50 Bullshill.
Jacob £47.50 Whinney Brow.
Badger Face £40 Tushielaw.
A larger show of 4,791 cast ewes and rams were forward to the usual ring of buyers. Heavyweight ewes easier on the week but good selling ewes sharper and short of requirements. Hill bred ewes of all varieties were dearer on the week.
HEAVY EWES
Texel £118 Flex, £110 Latheron Wheel, £108 Kirk House, £104 Snowsgreen.
Suffolk £95 Drumreach, £94, £91, £87 Longyester.
North Country Cheviot £88 Forss, £75 Beckfoot, £73 Fairview, £70 High Moat.
Leicester £87 Hole of Lyne, £86 Haithwaite, £81 Drinkstone, £80 Cowden, Lagganpark.
Charollais £85 Chaseside, £84, £72 Beckfoot.
Cheviot Mule £76 Branxholm Braes, £75 Uppercleuch, £70 Routin Lynn, £67 Haithwaite.
Bleu d'Maine £74, £70 Mcaughtrie.
Leicester £70 Haithwaite, £68 Glenrath, £67 Nunscleugh, £62 Ringliggate.
Greyface £69 High Glen Triplock, £66 Nether Brotherstone, £65 Longyester and East Farm, £64 Barnsallie.
Zwartbles £66 Beckfoot.
Wensleydale £62 Red House.
LIGHT EWES
Lleyn £65 Beechgrove, £59 Dolphinston, £58 Beechgrove, £56 Sloda Hill.
Hill Cheviot £62 High Trowier, £61 Glengolly, £58 Henwell, £57 Forss.
Blackface £53 Longyester, £51 Blakehopeburnhaugh, £48 East Fortissat and Upper Cleuch, £46 Snowsgreen.
Swaledale £48 Stotsfold, £45 Coombe Crag, Kilnstown and East Unthank, £44 Snowsgreen, £43 Gallowberry.
Easycare £48 Whitcastles, £45 East Fortissat.
Kerry Hill £42 Whitcastles.
Jacob £40 Greenside.
Herdwick £36 Lyhnd, £35 Mcaughtrie.
Goats £69, £68, £66 Heatherglen.
PRIME RAMS
Suffolk £124 Dockray Hall, £98 Bloch, £96, £82 Colmslie Hill.
Texel £110 Chaseside, £98 Clackmae, £86 Harwood House, £84 East Foreshield.
Hill Cheviot £82, £77 Bloch, £70 Raeburnfoot and Snowsgreen.
Leicester £80 Colmslie Hill and Penpeugh.
Lleyn £72 Beckfoot, £62 Kilncroft.
Beltex £70 Lawesknowe.
Zwartbles £70 Lyhnd.
Blackface £70 Haithwaite.
Swaledale £57 East Unthank, £47 Barras.
Easycare £50 Mossfennan.