| | |
| --- | --- |
| 2015-10-02 | |
Longtown Primestock Sale
C & D Auction Marts Limited had forward 22 prime cattle, 4 young bulls, 15 OTM cattle, 2,715 prime lambs and 3,382 cast ewes & rams at their weekly sale at Longtown on Thursday 1st October 2015.
Averages:
Steers
Light to 175.5p (175.5p)
Medium to 218.5p (206.0p)
Heavy to 207.5p (196.1p)
Heifers
Light to 133.5p (133.5p)
Medium to 224.5p (198.7p)
Heavy to 205.5p (187.5p)
Young bulls 200.5p (192.0p)
Lambs
Light to 150.0p (141.7p)
Standard to 197.0p (151.5p)
Medium to 179.0p (149.3p)
Heavy to 161.0p (144.1p)
O/weight 175.0p (125.3p)
Ewes
Light to £66.00 (£39.61)
Heavy to £117.00 (£65.77)
Cast Rams £138.00 (£60.88)
OTM cows – A good solid trade!!
Numbers were short due to several vendors on 6 day standstill. The usual good company of buyers bid freely for all types with several new faces looking for feeding cows. The sale was topped at 130p for a Limousin cow from Mr J.P. Lee, Morley Hill, Blondes sold to 129p from Hexham. A good run of dairy cows from Frank Armstrong, Netherhirst sold to a top of 111p with the run averaging 107p per kilo, £719.30 per head. Traditional hill cows sold to 106p from Bridgewater & Wood for a Blue Grey, with Galloways to 105p from Langholm.
As ever, more are needed to supply the growing demand at ringside.
A very mixed show of prime cattle and a shortage of good handyweight sorts resulted in averages being slightly easier on the week. The sale was topped at 224.5p for a Limousin heifer sold by K.W. Coulthard & Partners, Low Hallburn, with Limousin bullocks selling to 218.5p from A. & W.J. Taylor & Son, Dashwell Green, both animals being purchased by Highgate Meats Ltd, Troutbeck.
PRIME STEERS - PRINCIPAL PRICES (PER KILO)
Limousin 218.5p Dashwell Green, 211.5p Nether Onsett, 207.5p Dashwellgreen, 199.5p, 193.5p Nether Onsett.
PRIME STEERS - PRINCIPAL PRICES (PER HEAD)
Limousin £1,514, £1,420 Dashwell Green.
PRIME HEIFERS - PRINCIPAL PRICES (PER KILO)
Limousin 224.5p Low Hallburn, 205.5p, 203.5p Dashwellgreen, 189.5p (x2) Low Plains.
Charolais 185.5p Woodslee, 182.5p, 181.5p, 180.5p Upper Mains.
PRIME HEIFERS - PRINCIPAL PRICES (PER HEAD)
Limousin £1,383, £1,373 Dashwellgreen,£1,335 Low Plains, £1,324 Low Hallburn, £1,298 Low Plains.
Charolais £1,272, £1,195, £1,155, £1,134 Upper Mains.
All young bulls over 16 months but nevertheless met a good trade topping at 200.5p for a Limousin from J.W. Vevers, High Stenries.
PRINCIPAL PRICES (PER KILO)
Limousin200.5p, 192.5p, 191.5p, 183.5p High Stenries.
PRINCIPAL PRICES (PER HEAD)
Limousin£1,283, £1,225, £1,119, £1,001 High Stenries.
A smaller show of 2,715 prime lambs were forward, due to many vendors being busy with breeding sales and caught out with standstill regulations. With the overall average of 147.7p (SQQ 149.2p) bucking the trend, being the dearest trade seen anywhere this week. Best quality and export lambs were especially sought after and many more could have been sold to vendors advantage.
Top price of £128 per head for Texel from Carran and to 197p per kilo for Texel from The Firs.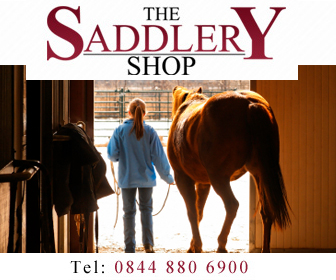 PRINCIPAL PRICES (PER KILO)
Texel197p The Firs, 195p Common House, 175p Carran, 171p Kirk House.
Beltex 179p Sorbie, 179p, 172p Crawthat, 162p Sorbie.
Blackface168p Peela Hill, 154p Whiteside and Scabcleugh, 142p Eweslees, 140p Peela Hill.
Lleyn 158p Mallsgate Hall, 141p Meiklebob.
Suffolk156p Guards, 154p Whins, 151p Castlemilk, Ryehills and Fenwick, 150p Harper Hill.
Cheviot Mule 154p Dalmakethar, 146p Balure, 141p Sorbietrees and Fenwick.
Hill Cheviot150p Eweslees, 148p Burnside, 145p Sorbietrees and Killiecrankie, 143p Burnside.
Greyface150p Southdene, 147p Brackenthwaite, 146p Whiteside, 145p Gibblaston.
North Country Cheviot 149p Fenwick.
Oxford 148p Clachan, 143p Sloda Hill, 138p Guards.
Charollais 148p Castle Farm, 146p Jenkinstown.
Dorset 143p Meiklebob.
Half Bred 142p Fenwick.
Berrichon 135p Sceughdyke.
PRINCIPAL PRICES (PER HEAD)
Texel £128, £84 Carran, £78 Kirk House, £75.50 New Farm, £75 Chalkside.
Beltex £77 Crawthat, £75 Sorbie, £74 Crawthat, £70 Sorbie.
Suffolk £77 Fenton Farm, £74 Biggin, Sceughdyke and Cowburnrigg, £73.50 Fenton, £73 Chalkside.
Berrichon £74 Sceughdyke.
Cheviot Mule £70, £63 Dalmakethar, £62 Fenwick, £60 Balure.
Charollais £70 Hunderlee Pastoral, £61.50 Jenkinstown.
Greyface £67 Cowburnrigg, £65 Woodhouse, £64.50 Newbiggin, £63.50 Whiteside and Old Police House.
Hill Cheviot £63 Killiecrankie, £58.50 Grange Place, £58 Killicrankie, £57 Balure.
Oxford £60, £57 Sloda Hill, £55 Guards.
Zwartbles £58 Broomhillbank.
Blackface £57 Whiteside, £56 Peela Hill and Scabcleugh, £55.50 Peela Hill, £55 Bonnington Hotel and Fenwick.
North Country Cheviot £55 Fenwick.
Dorset £54.50 Meiklebob.
Half Bred £54 Fenwick.
Lleyn £53.50, £53 Haithwaite.
A smaller show of 3,382 cast ewes and rams were forward to a larger ringside of buyers all keen for sheep. All classes of ewes were seen to be dearer on the week, especially good selling heavyweight ewes. Well fleshed horned ewes again in demand.
HEAVY EWES
Texel £117 Beckfoot, £108 Chaseside, £108, £106 Brocklerigg, £102 Beckfoot.
Suffolk £104 Beckfoot, £94 Chaseside and Achalone, £90 Gospel Hall, £88 Beckfoot.
Leicester £89, £77 High Frost Hall, £75 Ringliggate.
Charollais £88, £87 Chaseside, £84 Lanehead, £82 Brocklerigg and Hunderlee Pastoral.
North Country Cheviot £85 Biggin, £81 Grange Place, £79, £77 Adderston Shiels, £77 Marchbank.
Zwartbles £70 Beckfoot.
Greyface £69 Abbey Moss, £68 Buldoo, £65 Westside, £64 Stonehall and Wellhill.
Cheviot Mule £69 Hutlerburn, £68 Achalone.
LIGHT EWES
Hill Cheviot £66 Dinley, £60 Hermitage, £59 Blinkbonny, £55 Dinley.
Blackface £58, £54 Roan, £53 East Fortissat, £51 Lanehead.
Lleyn £54 Southdene, £50 Guards.
Easycare £54, £46, £42 East Fortissat.
Swaledale £46 Dalbhraddan, £44 Spoutbank and Kilnstown, £41 Farnbury, £38 Newbiggin.
PRIME RAMS
Suffolk £138 Gospel Hall, £108 Beckfoot, £90 Road Side.
Texel £108 Beckfoot, £100 Linglie and Lower Westerdale, £95 Golden Lane.
North Country Cheviot £100 Marchbank, £92, £90 Biggin, £86 Swinside Townfoot.
Leicester £74 Newbiggin.
Hill Cheviot £70 Hermitage, £54 Castle Farm and East Fortissat.
Lleyn £70 Ardnacross.
Blackface £62 Linglie, £50 East Fortissat.
Swaledale £56 Blakelaw, £52 Morley Hill, £50 Coldshield.