| | |
| --- | --- |
| 2015-07-10 | |
Longtown Primestock Sale
The Cumberland & Dumfriesshire Farmers Mart plc had forward 11 prime cattle, 15 OTM cattle, 2,772 prime lambs and 4,600 cast ewes & rams at their weekly sale at Longtown on Thursday 9th July 2015.
Averages:
Steers
Light to 213.5p (213.5p)
Medium to 210.5p (210.5p)
Heavy to 209.5p (196.6p)
Heifers
Light to -------p (-------p)
Medium to 216.5p (204.9p)
Heavy to 216.5p (216.5p)
Young Bulls 186.5p (186.5p)
Lambs
Light to 208.0p (181.0p)
Standard to 200.0p (174.6p)
Medium to 190.0p (160.0p)
Heavy to 172.0p (158.1p)
O/weight 160.0p (145.4p)
Ewes
Light to £75.00 (£52.12)
Heavy to £148.00 (£81.45)
Cast Rams £168.00 (£102.32)
Prime cattle met a strong trade with local wholesalers needing greater supplies on a weekly basis.
Young bulls met plenty of competition.
OTM cattle saw more buyers in attendance, trade sharper.
PRIME STEERS - PRINCIPAL PRICES (PER KILO)
Blonde d'Aquitaine 213.5p Low Hallburn.
PRIME HEIFERS - PRINCIPAL PRICES (PER KILO)
Simmental 216.5p Sceughdyke.
Limousin 216.5p Sceughdyke.
PRIME BULLS - PRINCIPAL PRICES (PER KILO)
Limousin 186.5p Morley Hill.
PRIME BULLS - PRINCIPAL PRICES (PER HEAD)
Limousin £1,380 Morley Hill.
OTMS - PRINCIPAL PRICES (PER KILO)
Blonde d'Aquitaine 166p Nunscleugh.
British Blue 153p Morley Hill, 135p Nether Albie.
Limousin 146p Morley Hill.
Galloway 126p Becks.
OTMS – PRINCIPAL PRICES (PER HEAD)
British Blue £1,017 Morley Hill, £918 Nether Albie.
Limousin £956 Morley Hill.
Galloway £837 Becks.
A much larger show of 2,772 prime lambs sold to average 164.7p overall (SQQ 165.9p) which would be in line with most other centres, although larger numbers forward towards the end of the week saw trade ease slightly. Top price of £94 per head for Suffolks from Land Farm and to 208p per kilo for Beltex from Johnstonebank.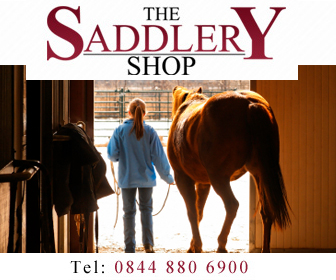 PRINCIPAL PRICES (PER KILO)
Beltex 208p Johnstonebank, 192p, 186p Bridgestone, 177p Red House.
Texel 203p Maidencots, 200p Craigdhu, Thorns and Netherplace, 199p Carran, 197p Smyllum and Carran, 195p Hall Farm.
Suffolk 194p Hall Farm, 192p Thorns, 180p Maidencots, 174p Thorns, 173p Upper Senwick.
Charollais 189p Porterstown, 174p Oakdene, 169p Red House, 167p Fenton Farm.
Blackface 182p, 169p Clonrae.
Greyface 172p Clonrae, 171p Beyond the Moss, 169p Airds of Balcary, Chapel Farm and Clonrae, 168p Clonrae and Whiteside, 162p Mossband House.
Bleu d'Maine 172p Rascarrel.
Hill Cheviot 164p Crossdykes.
Hampshire 160p Barnglies.
Herdwick 155p Fernlea Crescent.
PRINCIPAL PRICES (PER HEAD)
Suffolk £94 Land Farm, £84 Newbiggin (Lumley), £83, £80.50 Kilnford Croft, £79.50 Newbiggin.
Texel £88 Smyllum, £86 Carran, £85, £84 Old Wall, £84 Waterside, £83 Thorns and Brisco Meadows.
Bleu d'Maine £82.50, £80 Rascarrel.
Beltex £80, £75, £70 Bridgestone.
Hampshire £77 Barnglies.
Charollais £72 Fenton Farm, £66 Red House, £65.50 Culquhasen.
Greyface £68 High House, £67, £65 Brownleazes, £65 Whiteside, £62 Clonrae and Miller Hill, £61 Clonrae.
Half Bred £65 High Moat.
Hill Cheviot £64 Crossdykes.
Herdwick £62 Fernlea Crescent.
Oxford £60 Guards.
Blackface £54 Maidencots.
A larger show of 4,600 cast ewes, rams and old season hoggets saw all classes firmer on the week and in demand, being £2 - £4 up across the board.
HEAVY EWES
Texel £148 Chaseside, £147 Howgillside, £144, £143 Heatherglen, £140 Carran.
Charollais £124 Chaseside, £120, £118 Beckfoot, £113 Heatherglen, £110 Beckfoot and Chaseside.
Beltex £112 Chaseside.
Suffolk £110 Kilnford Croft, £109 Guardsmill, £107 Newbiggin (Story), £105 Heatherglen, £102 Tone Hall and Kilnford Croft.
Leicester £104, £101 Crowhall, £95 Raggetsyke, £92 High Crossgill, £90 Clonrae.
Half Bred £96, £88 Haithwaite, £88 Guardsmill, £87 Appat, £86 Guardsmill.
Greyface £90 Cleughbrae, £83 Sorrowlessfield Mains, £79 North House, £78 Clonrae, £77 Marygate, Brisco Meadows and Firth Farm.
Cheviot Mule £88 Mindork and Haythwaite Lane, £86 Firth Farm, £82 Mindork.
North Country Cheviot £89 Golden Lane, £88 Upper Lybster and Whitehouse, £87 Waterside, £86 Damside and Swinside Townfoot, £85 Parcelstown.
Zwartbles £89 Bidlake, £88 Beckfoot.
Dorset £79, £75, £74 Bidlake.
LIGHT EWES
Hill Cheviot £75 Haythwaite Lane, £69 Marygate and Mainside, £61 Ysgubor Newydd, £60 Mainside.
Lleyn £73 Croftheads, £69 Bidlake, £65 Croftheads, £64 Bidlake.
Easycare £72, £64 Glenapp.
Blackface £68 Clonrae, £66 Whitton, Glenapp and Beckfoot, £65 Ysgubor Newydd, £64 Crowhall and Clonrae, £62 Ringliggate and Barron House.
Swaledale £68 The Bog, £67 Morley Hill, £66 Kirkhaugh, £63 Riggshield, £61 Pasture House and High Crossgill.
Herdwick £64 Gall Farm.
Kerry Hill £60 Riggshield.
PRIME RAMS
Charollais £168 Chaseside, £126 Heatherglen.
Texel £158 Chaseside, £152 Heatherglen and Beckfoot, £147 Crops Hall, £144 Marygate, £142 Carran.
Suffolk £130 Marygate and Guardsmill, £108 Haithwaite, £93, £92 Carran.
Dorset £126 Golden Lane, £108 Heatherglen.
Leicester £126 Whitton, £104 Stonehall, £88 Swinside Townfoot and Heatherglen.
Lleyn £120 Haithwaite, £92 Bidlake.
North Country Cheviot £118 Fontanbleau.
Hampshire £118 Chaseside.
Rouge £116 Barwhinock.
Woodland £84 Beckfoot, £70 Riggshield.
Blackface £80 High Staward and Ringliggate, £55 High Staward.
Swaledale £76 Kirkhaugh.