| | |
| --- | --- |
| 2015-03-06 | |
Longtown Primestock Sale
The Cumberland & Dumfriesshire Farmers Mart plc had forward 8 prime cattle, 1 young bull, 7 OTM cattle, 6,178 prime hoggs and 4,272 cast ewes & rams at their weekly sale at Longtown on Thursday 5th March 2015.
Averages:
Steers
Light to 121.5p (120.9p)
Medium to 227.5p (227.5p)
Heavy to -------p (-------p)
Heifers
Light to -------p (-------p)
Medium to 198.5p (195.4p)
Heavy to 223.5p (210.1p)
Young bulls 184.5p (184.5p)
Hoggs
Light to 262.0p (204.8p)
Standard to 270.6p (203.9p)
Medium to 285.0p (205.4p)
Heavy to 234.0p (191.2p)
Ewes
Light to £111.00 (£65.71)
Heavy to £167.00 (£105.25)
Cast Rams £164.00 (£106.54)
All classes of cattle met a firm trade, an increase of around 5p-6p on the week. Many more clean cattle needed to meet buyers requirements.
BULLOCKS - PRINCIPAL PRICES (PER KILO)
Limousin 227.5p Houghton House.
HEIFERS - PRINCIPAL PRICES (PER KILO)
Bazadaise 223.5p Houghton House.
Angus 198.5p, 196.5p, 194.5p, 193.5p Plumpe.
BULLS - PRINCIPAL PRICES (PER KILO)
Limousin 184.5p Harelawhill.
OTMS - PRINCIPAL PRICES (PER KILO)
British Blue 135.5p Kirkhill.
Limousin 133.5p Tanlawhill, 125.5p Leithenhall, 124.5p, 119.5p Kirkhill.
Friesian 131.5p The Nook, 129.5p Peterscrook, 116.5p, 90.5p The Nook.
Simmental 127.5p Leithanhall.
Highland 121.5p, 120.5p Walby Grange.
Angus 113.5p, 92.5p Tanlawhill.
A massive show of 6,178 prime hoggs were forward to the usual ring of buyers present trade was steady all day. Export weight hoggs and lightweight hoggs continue to sell at recent high rates. Heavyweight hoggs continued at recent high rates. An excellent show of Cheviot and Blackface hoggs were forward and sold at a fast trade. The sale averaged 200.6p/kg (SQQ 204.9p). Top price of 285p per kilo for Beltex from Waterside and to £127 per head for Texels from Becks.
Also today was the annual show & sale of Blackface prime hoggets, kindly sponsored by The Scottish Farmer and ably judged by Haig Murray of Dunbia Ltd who awarded the championship to Messrs Hunter, Stoneraise Place, Westward, Wigton, the pen of 20 hoggs which scaled 50 kilos later realised £100 selling to the judge.
Prize list:-
Class 1 (upto 38 kilos) –
1st prize – D. & L. Graham, South Lambhill, 38 kilos, £76 to Dunbia.
2nd prize – Messrs McArthur, Arnicle, 35 kilos, £74 to Bowood Yorkshire Lamb.
Class 2 (39-44 kilos) –
1st prize – Messrs Rorison, Clonrae, 43 kilos, £89 to A. Dawson.
2nd prize – Messrs Hunter, Stoneraise Place, 43 kilos, £91 to Bowood Yorkshire Lamb.
Class 2 (45 kilos & over) –
1st prize – Messrs Hunter, Stoneraise Place, 50 kilos, £100 to Dunbia.
2nd prize – R.J. McTurk, Barlaes, 47 kilos, £90 to M. Lomax.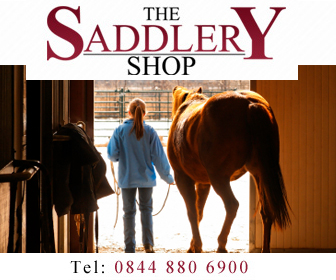 PRINCIPAL PRICES (PER KILO)
Beltex 285p Waterside, 270.6p High Greenhill, 262p Millhill, 250p High Greenhill, 242p Millhill.
Texel 266p High Stenries, 261p Braithwaite Hall, 259p Allfornaught, 253p Culquhasen, 251p Torgorm.
North Country Cheviot 233p Bylbster, 221p Halket Leaths, 219p Wood Farm, 217p Todhillrigg, 215p West Gillock.
Charollais 226p Braithwaite Hall, 216p, 215p, 213p, 210p Whitehall.
Hill Cheviot 225p Greenbrae, 224p, 223p Allfornaught, 222p Sundhope, 221p Greenbrae, Sundhope and Potholm.
Suffolk 223p Whinneyknowe, 212p Whitehall, 211p Swaites, 210p Solwaybank, 209p Low Tirfergus.
Blackface 213p, 212p Stoneraise Place, 212p Craigdarroch, 211p Arnicle and Craigdarroch, 210p, 209p Stoneraise Place, 209p Craigdarroch, 208p Bush of Ewes.
Greyface 209p Tayvallich, 206p Whinneyknowe, 203p Knowsley Park, Swaites and Beacon Rigg, 200p Knowsley Park, Clonrae, Newington and Stoneraise Place, 198p Burnfoot and Stoneraise Place.
Lleyn 205p Carterton, 179p Sloda Hill.
Romney Marsh 200p Aucharua, 184p Swaites.
Cheviot Mule 198p Langholm Farm, 195p High Stenries and Whinneyknowe, 193p Solwaybank.
Swaledale 197p Newlands, 183.3p Newbiggin, 181p Newington, 177p Newbiggin, 174p Beacon Rigg.
Bleu d'Maine 195p Tarnside, 192.3p Braithwaite Hall.
Easycare 194p Pasture House and South Port o Spittal.
Beulah 194p Low Tirfergus.
Zwartbles 191p Sloda Hill, 176p South Port o Spittal.
Hampshire 186p Sloda Hill.
Leicester 174p Whitchester.
Herdwick 168p Rowhead, 167p Greenside.
PRINCIPAL PRICES (PER HEAD)
Texel £127 Becks, £126 Cooilingel, £115 Rhoin, £114 Netherside, £112 Brisco Meadows, £111 Orchardton Mains.
Beltex £114 Waterside, £112, £110, £108 Kirkbarrow Hall, £107 Wham Head.
Charollais £114 Wester Parkgate, £107 Cooilingel, £102 Wester Parkgate, £98, £97 Braithwaite Hall, £95 Broomhill House.
North Country Cheviot £106 Dalmakethar, £103 Allfornaught, £102 Dalmakethar, £100 Halket Leaths and Potholm, £99 Whins, Micklethwaite and Oswie.
Suffolk £105 Sceughdyke, £104 Tinnishall, £102, £101 Aucharua, £101 Stoneraise Place and Rhoin, £100 Hallburn, Becton Hall and Clayock.
Hill Cheviot £101 Crossdykes, £100 Gilmanscleugh, £98.50, £94 Milnholm, £94 Gilmanscleugh, £90 Greenbrae and Glendearg.
Bleu d'Maine £100 Braithwaite Hall, £80 Tarnside.
Blackface £100 Stoneraise Place, £97 Yett Farm, £96 Stoneraise, £95 Craigdarroch, £91, £90 Stoneraise.
Greyface £95 Stoneraise Place, £90 Tecket, £89 Pouton, £88 Culquhasen and Stoneraise, £87.50 Pouton.
Romney Marsh £88 Aucharua, £70 Swaites.
Zwartbles £86 Sloda Hill.
Leicester £82 Whitchester, £76 Newington.
Swaledale £79 Coldshield, £69, £66 Newbiggin, £61 Newlands and Beacon Rigg.
Lleyn £78 Carterton, £75 Sloda Hill.
Cheviot Mule £75.50 New Hummerbecks, £75 Wyliehole, £73 Falnash, £71.50 High Stenries.
Herdwick £75 Rowhead.
Easycare £73 South Port o Spittal, £70 Pasture House, £68 South Port o Spittal, £65 Morley Hill.
Hampshire £67 Sloda Hill.
Beulah £60 Low Tirfergus.
A larger show of 4,272 cast ewes and rams were forward to the usual ring of buyers with trade a lot sharper on the week, especially for the heavy ewes. Heavy ewes to £167 for Texels from Pasture House. Hill ewes to £111 for Blackfaces from Higholdshield. Rams to £164 for Texels from Stepend.
HEAVY EWES
Texel £167 Pasture House, £166 Orchardton Mains and Fineview, £162 Pasture House, £158 Stepend, £157 Orchardton Mains.
Charollais £166, £164 Wester Parkgate, £156 Stepend, £145 Wester Parkgate, £142 Cooilingel.
Suffolk £163 Shaw Cottage South, £160 Guardsmill, £159 Stepend, £152 Guardsmill, £145 Braithwaite Hall.
Beltex £147 Wood Farm, £129 Braithwaite Hall, £120 Lurgan, £116 Snade Farm.
Half Bred £135 Haltree, £134, £130 Glengolly.
Leicester £132 Crookston, £130 Brampton Fell, £127, £124 Quarry House, £119 Stepend.
Cheviot Mule £128 Meikle Whitriggs, £109 Broomlands, £88 Golden Lane, £82 Braidlie.
North Country Cheviot £128 Stepend, £127 Ellerslie, £126 Bylbster, £124 Lhaid Croft, £123 Whins.
Greyface £126 Whitchester, £125 Golden Lane, £123 Whins, £119 Little Culmain, £118 Hudspeth.
Dorset £93 Pennant, £92 Lower Farm.
Wensleydale £87 Sloda Hill.
Oxford £80 Golden Lane.
LIGHT EWES
Blackface £111 Higholdshield, £105 Quarry House, £100 Ringliggate, £96 Gibbs Hill, £94 Toft House.
Woodland £106 Golden Lane.
Easycare £105, £86 Glengar, £78 Marygate, £75 South Port o Spittal.
Lleyn £100 Haithwaite, £76 Golden Lane, £72 Pasture House, £69 Sloda Hill, £68 Ellerslie.
Hill Cheviot £95 Mainside and Greenside, £91 Carterton, £89 Blackpark, £86 Lower Farm, £83 Broomlands.
Swaledale £87 Coldshield, £78 Hightown, £68 Tecket and Whitchester, £66 Brampton Fell, £58 Netherton, Hightown and Knarr.
Roussin £78 Castlefairn.
Jacob £68 Lower Farm.
Herdwick £66 Golden Lane, £64 Rowhead, £62 Orchardton Mains.
PRIME RAMS
Texel £164 Stepend, £162 Riverhill, £159 Netherside, £158 Drumswords House, £156 Riverhill.
Millenium Blue £160 Middle Farm.
Leicester £160 Tecket, £148 Quarry House, £130 Riverhill, £110 Knarr, £108 Quarry House.
Charollais £158 Wester Parkgate, £148 Stepend, £142 Felltop, £141 Hallburn, £137 Netherside.
Suffolk £138 Haltree, £132 Saughland, £128 Vallance Drive, £110 Lower Farm.
North Country Cheviot £131 Hillside, £88 Gillesbie.
Kerry £128 Riverhill.
Rouge £127 Braithwaite Hall.
Hill Cheviot £126 Golden Lane, £117 Greenside, £93 Glendearg, £91 Greenside.
Lleyn £120 Golden Lane, £89 Lower Farm.
Hampshire £120 Hallburn.
Border Leicester £102 Haltree.
Blackface £98 Duns House, £94 Toft House, £92 Sandgreen, £89 Fingland and The Yett, £88 Laverhay.
Jacob £88 Rhoin.
Swaledale £87 Coldshield, £80 Whitchester, £71 Coldshield.
Woodland £80 Lower Farm.
Easycare £72 South Port o Spittal, £68 Lower Farm.
Herdwick £70 Greenside.
Zwartbles £70 Sloda Hill.