| | |
| --- | --- |
| 2014-06-27 | |
Longtown Primestock Sale
The Cumberland & Dumfriesshire Farmers Mart plc had forward 24 prime cattle, 6 young bulls, 18 over thirty month cattle, 2,706 prime lambs, 674 prime hoggs and 4,922 cast ewes & rams at their weekly sale at Longtown on Thursday 26th June 2014.
Averages:
Steers
Light to 222.5p (196.8p)
Medium to 217.5p (181.5p)
Heavy to -------p (-------p)
Heifers
Light to -------p (-------p)
Medium to 223.5p (202.7p)
Heavy to 202.5p (197.8p)
Young bulls 158.5p (153.6p)
Hoggs
Light to 168.0p (164.0p)
Standard to 183.0p (160.4p)
Medium to 165.0p (149.0p)
Heavy to 170.0p (151.7p)
Shearlings 171.0p (139.2p)
Lambs
Light to 238.0p (220.6p)
Standard to 261.0p (227.5p)
Medium to 248.0p (221.3p)
Heavy to 228.0p (219.4p)
Overweight 207.0p (186.8p)
Ewes
Light to £83.00 (£55.00)
Heavy to £127.00 (£87.38)
Cast Rams £168.00 (£100.97)
Prime cattle were a much improved show of quality and saw trade sharper and much easier sold than previous weeks. More could have been sold to satisfy demand. Top price to 223.5p and 222.5p for Limousin heifers shown by Messrs A. & W.J. Taylor & Son, Dashwellgreen. Limousin bullocks also topped at 222.5p again from Messrs Taylor.
PRINCIPAL PRICES (PER KILO)
Bullocks
Limousin 222.5p, 217.5p Dashwellgreen, 213.5p Houghton House, 207.5p Dashwellgreen.
British Blue 193.5p Houghton House.
Heifers
Limousin 223.5p, 222.5p, 219.5p Dashwellgreen, 199.5p, 194.5p Low Hallburn.
Charolais 211.5p, 206.5p Sceughdyke, 193.5p Dashwellgreen.
British Blue 202.5p Low Hallburn.
PRINCIPAL PRICES (PER HEAD)
Heifers
Limousin £1,240, £1,173, £1,168 Dashwellgreen.
Charolais £1,228 Dashwellgreen, £1,187, £1,152 Sceughdyke.
British Blue £1,225 Low Hallburn.
Bulls sold to 158.5p for Limousin from Shaw of Dryfe.
PRINCIPAL PRICES (PER KILO)
Limousin 158.5p, 155.5p Shaw of Dryfe.
Hereford 157.5p Shaw of Dryfe.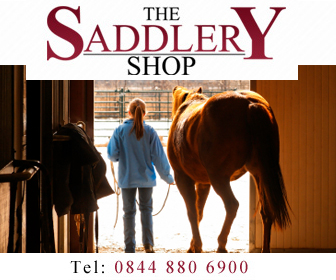 Cast cows saw more quality on offer and met a buoyant trade with purchasers being left short of requirements. Top price to 171.5p for a Limousin shown by Messrs Ritson, Swaites.
PRINCIPAL PRICES (PER KILO).
Limousin 171.5p Swaites, 143.5p, 138.5p Nunscleugh, 137.5p Wyseby Hill Cottage, 130.5p, 115.5p Howard House.
PRINCIPAL PRICES (PER HEAD).
Limousin £1,010 Wyseby Hill Cottage, £969, £968 Nunscleugh, £822 Howard House.
A larger show of 2,706 prime lambs sold to an average of 224p per kilo. All lambs sold exceedingly well, maintaining recent high rates. Top of 261p per kilo for Beltex from N.J. McQuiston, High Airyolland and to £119 per head for Texels from G. Beattie, Guards Mill.
PRINCIPAL PRICES (PER HEAD)
Texel £119 Guards Mill, £112 West Wharmley, £108 Cardew Hall, Leahill, Barn Owl Steading and High Greenhill, £106 Hermitage, £105 Land Farm and Upper Mains.
Suffolk £114 Riddings Hill, £108 Miller Hill, £100 Upper Mains and Beechgrove, £99 Sceughdyke, £97 Upper Mains.
Charollais £110 Leathorn, £92.50 Rottington Hall, £83.50 Culquhasen, £83 Hallburn, £82.50 Kimmeter Green.
Hill Cheviot £90 Newbank, £80.50 Latterford, £75 Hillview, £74 Catslackburn.
Beltex £86 High Airyolland.
Dorset £85.50, £85 Glenrath, £80.50 Bidlake.
Greyface £85 Kimmeter Green, £80, £79.50 Barnshangan, £74.50 Midtodhills, £72 Sloda Hill.
Herdwick £53.50 Pennyhill.
PRINCIPAL PRICES (PER KILO)
Beltex 261p, 238p High Airyolland.
Texel 259p Middle Farm, 253p Gallowberry, 251p High Stenries, 250p Netherplace, 249p High Greenhill.
Hill Cheviot 234p, 218p Catslackburn, 214.3p Hillview, 206p Latterford, 205p Newbank.
Suffolk 233p Carsegowan, 231p Bleatarn, 230p Pennyhill, 229p Bleatarn, Cleughbrae and Harelawhill, 228p Shawhill.
Charollais 230p, 227p Porterstown, 226p Rottington Hall, 224p Oakdene and Hallburn, 223p Kimmeter Green and Porterstown.
Dorset 224p Bidlake, 213.8p Glenrath.
Greyface 221p Barnshangan, 220p Airds of Balcary, 218p Sloda Hill, 213p Midtodhills, 208p Cottage Farm.
Herdwick 214p Pennyhill.
A larger show of 674 prime hoggs were forward to a busy ringside of buyers. Top price of £97 per head for Texels from Cottage Farm, with a top per kilo of 183p for Suffolks from Graystale. The overall sale average was 154.5p per kilo.
PRINCIPAL PRICES PER HEAD
Texel £97 Cottage Farm, £88 Cardew Hall, £82 Hyde Park, £80 Latterford.
Hill Cheviot £90 Cardew Hall, £60 Lyneholm, £58 Cleughbrae, £54 Lyneholm.
Suffolk £85 Golden Lane, £74 Marygate, £70 Swaites, £66 Graystale.
Blackface £85 Cottage Farm, £76, £70, £67.50 Haithwaite.
Charollais £80 Upper Mains.
North Country Cheviot £80 Sorbie.
Greyface £80 Swaites and Latterford, £70 Lyneholm, £62 Graystale, £57 Sloda Hill.
North Country Cheviot £80, £76 Newbank.
Lleyn £70 Golden Lane.
Swaledale £65 Hyde Park, £55 Milescott.
Herdwick £56 Lyneholm, £55, £52 Almagill.
PRINCIPAL PRICES PER KILO
Suffolk 183p Graystale, 170p Golden Lane, 163p Haithwaite.
Texel 179p Hyde Park, 167p Sloda Hill, 165p South Port O Spittal, 163p Cardew Hall.
Lleyn 171p Golden Lane.
Hill Cheviot 168p Hyde Park, 160p Sloda Hill, 143p Lyneholm.
Blackface 167p Hyde Park, 165p, 160p Haithwaite, 155p Hyde Park.
Greyface 159p Sloda Hill and Lyneholm, 157p Latterford, 148p Swaites.
Herdwick 149p, 144p Almagill, 121p Lyneholm.
Swaledale 141p Hyde Park, 134.1p Newbank.
North Country Cheviot 129p Newbank.
Charollais 125p Upper Mains.
A larger show of 4,922 cast ewes and rams (1,800 more than the corresponding sale last year) saw all ewes sell extremely well, especially lean ewes with over fat ewes harder to cash. Rams continue to sell at high rates.
Top of £168 for a Charollais ram from High House, £152 Townhead, £142 High House; Texel £152 High House, £144 Borthaugh, £142 Bidlake; Suffolk £136 Beechgrove, £124 High House, £122 Townhead; Leicester £130 High House, £116 Farney Shield, £110 Satchells; Lleyn £128 High House, £100 Riverhill; Dorset £120 High House; Zwartbles £114 Townhead, £90 Gillhouse; Hill Cheviot £96 Catslackburn, £88 Wanwood Hill, £84 Branxholm Braes; Beltex £94 High Airyolland, £60 Hobbiesburn; Blackface £92 Wanwood Hill, £90 Aikengill, £88 Gillhouse; North Country Cheviot £92 Haithwaite; Swaledale £88, £74 Farney Shield, £74 Harwood Shield, £67 North Hanging Wells; Easycare £85 Barnside Farmhouse.
Heavy ewes to £127 for Texels from Lochside, £122 Gill House, £120 Hillcrest, £118 Haythwaite Lane; Suffolk £116 Riverhill, £115 Townhead, £114 Lochside, £111 Lintlaw; Bleu d'Maine £110 Cardew Hall, £107 Copperthorns; Charollais £108 Townhead, £104 Gill House, £103 Riverhill, £100 High House; Beltex £100 Hobbiesburn, £92 Copperthorns, £82 Hobbiesburn, £77 High Airyolland; Greyface £91 Georgefield, £90 Tone Hall, £89 Jacksonrigg and Longyester, £88 Tonehall and Aikengill; Cheviot Mule £96 Marygate, £85 Northfield, £83 North House, £77 High Stenries; North Country Cheviot £94 Gill House, £93 Earlside, £92 Allerby Hall, £83 Satchells; Leicester £86 North Hanging Wells, £85 Kirkland Green, £84 Newbank; Zwartbles £80 Westhills and Hobbiesburn; Dorset £80 Gill House, £79, £73 Bidlake; Half Bred £66 Ross Farm.
Hill ewes to £83 for Lleyn from Trefanck, £79 Bidlake, £76 Trefanck, £65 Sloda Hill; Cheviot £82 Copperthorns, £81 Branxholm Braes, £80 Nirvana, £79 Crossdykes; Swaledale £81 Farneyshield, £71 Ravenwood Cottage, £70 Farney Shield, £66 North Hanging Wells; Blackface £79 Longyester, £78 East Fortissat, £77 Edges Green, £72 Longyester; Herdwick £64 Butterdales, £58 Cottage Farm, £49 Pennyhill; Jacob £62 Hudspeth.