| | |
| --- | --- |
| 2014-06-05 | |
Longtown Primestock Sale
The Cumberland & Dumfriesshire Farmers Mart plc had forward 28 prime cattle, 2 young bulls, 19 over thirty month cattle, 1,551 spring lambs, 1,654 prime hoggs and 3,667 cast ewes & rams at their weekly sale at Longtown on Thursday 5th June 2014.
Averages
Steers
Light to 213.5p (213.5p)
Medium to 209.5p (191.1p)
Heavy to 184.5p (184.5p)
Heifers
Light to 177.5p (173.1p)
Medium to 219.5p (198.2p)
Heavy to 209.5p (200.7p)
Young bulls to 119.5p (119.5p)
Hoggs
Light to 225.0p (190.3p)
Standard to 226.0p (202.9p)
Medium to 243.0p (200.2p)
Heavy to 223.9p (181.3p)
Overweight 217.0p (181.3p)
Lambs
Light to 300.0p (250.5p)
Standard to 310.0p (255.9p)
Medium to 286.0p (259.7p)
Heavy to 283.0p (268.4p)
Overweight 230.5p (203.4p)
Ewes
Light to £86.00 (£54.16)
Heavy to £140.00 (£90.98)
Cast Rams to £154.00 (£110.36)
A nice show of prime cattle was on offer, prices followed a similar pattern to all other centres this week. The sale was topped at 219.5p twice for Limousin heifers, firstly from D.J. Garthwaite & Son, Wyseby Hill Cottage, then soon followed by A. & W.J. Taylor & Son, Dashwellgreen.
PRINCIPAL PRICES (PER KILO)
Bullocks
Limousin 213.5p, 209.5p Wyseby Hill Cottage.
Heifers
Limousin 219.5p Dashwellgreen and Wyseby Hill Cottage, 217.5p Dashwellgreen, 203.5p Swaites, 187.5p Plumpe Farm.
British Blue 213.5p, 209.5p, 205.5p Gardrum, 209.5p Gardrum.
Charolais 209.5p Dashwellgreen, 187.5p Plumpe Farm.
PRINCIPAL PRICES (PER HEAD)
Heifers
British Blue £1,298 Dashwellgreen, £1,236, £1,191, £1,152 Gardrum, 209.5p Gardrum.
Limousin £1,272, £1,207 Dashwellgreen, £1,119 Swaites, £1,108 Wyseby Hill Cottage.
Charolais £1,257 Dashwellgreen.
Bulls sold to 119.5p per kilo for Black & Whites from T. & M. Irving, Becton Hall.
Bulls sold to 119.5p per kilo for Black & Whites from T. & M. Irving, Becton Hall.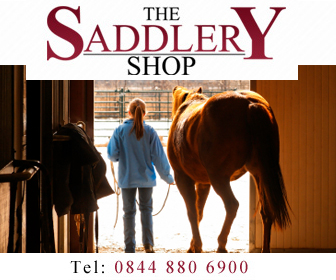 Cast cows were more keenly sought after and a Limousin cow topped the sale at 140.5p from Messrs D. & Y. Wilson, Plumpe Farm.
PRINCIPAL PRICES (PER KILO
Limousin 140.5p Plumpe Farm, 117.5p Bleatarn, 113.5p Roughet Hill.
Charolais 129.5p Moss Side.
Simmental 125.5p, 123.5p Kirtleton House, 115.5p Bellfield.
Saler 111.5p Moss Side.
PRINCIPAL PRICES (PER HEAD)
Charolais £990 Moss Side.
Simmental £963, £833 Kirtleton House, £750 Bellfield.
Limousin £857 Plumpe Farm.
Friesian £776 The Stubb.
Saler £735 Moss Side.
A much larger show of 1,551 Spring lambs sold fantastically well with a top of 310p per kilo for Texels from J.R. & N.G. Smith, Westhills and to £136 per head for Suffolks from C. Nixon, Long Strumble. Overall average of 257.5p per kilo. With more and more producers drawing lambs at lighter weights, heavyweight lambs sold extremely well and short of requirements.
PRINCIPAL PRICES (PER HEAD)
Suffolk £136 Long Strumble, £130 High Wreay, £127 Blackhamilton and Easthill, £126 Calees and Easthill, £124 Demesne.
Charollais £133 Barrock End, £118 Hallburn, £112 High Wreay, £103 Wyseby Hill Cottage, £101 Jacksonrigg and Milnholm.
Texel £127 Hollands and Ocean View, £125 Colinton Mains Drive, £123 Cardew Hall and Hollands, £121 Westhills and Cowans, £119 Glenrath, Supplebank and Ocean View.
Zwartbles £112, £100 Evistones.
Dorset £95 Zetland, £83 Netherplace.
Greyface £82 Rottington Hall.
Jacob £80 Zetland.
Rouge £80 Greenburn.
PRINCIPAL PRICES (PER KILO)
Texel 310p Westhills, 308p Hollands, 305p Supplebank, 303p Cleughbrae, 302.7p Rockcliffe Cross, 300p Greenburn.
Suffolk 286p Easthill, 283p Long Strumble, 282p Cleughbrae, 281p Carsegowan, 277p High Wreay.
Charollais 271p Wyseby Hill Cottage, 268p Hallburn, 264p Trawill, 261p Barrock End, 259p Milnholm.
Dorset 268p Netherplace, 230p Ocean View.
Jacob 243p Golden Lane, 203.1p Zetland.
Rouge 242p Greenburn.
Greyface 240p Pennyhill, 228p Rottington Hall.
Zwartbles 200p Evistones.
A good show of 1,654 prime hoggs for the time of year. All good quality hoggs carrying flesh as well as heavyweight hoggs again sold extremely well. Top price of £128 per head for Texels from Golden Lane, with a top per kilo of 243p for Cheviots from Messrs Smithson, Bloan Farm. The overall sale average was 197.3p per kilo (SQQ 199.8p).
PRINCIPAL PRICES PER HEAD
Texel £128 Golden Lane, £116 Wicketthorn and Lynegar, £112 East Raffles and Stubsgill, £104 Cardew Hall, £103 Sheala Hill.
Hill Cheviot £107 Bloan, £102 Cardew Hall, £88 Bloan Farm, £87 Pennersaughs, £86 Broomhills.
North Country Cheviot £104 Hollands, £90 Broomhills and Cowburn, £86 Hyde Park.
Half Bred £100 Haithwaite.
Suffolk £100 Bidlake, £85 Broomhills, £84 Stoneflatts, £83.50 Broomhills, £83 Brewery House Barn.
Leicester £94, £89 Stubsgill.
Greyface £94 Spadeadam, £89 Stubsgill, £87 Haithwaite, £85.50 Pennersaughs, £84 Stotsfold.
Blackface £92 High Staward, £88 Bloan, £84 Haithwaite, £80 Bloan Farm, Pennersaughs and Hyde Park, £79 Haithwaite.
Charollais £88 Hillside, £83 Scarlett Hall.
Lleyn £84 Sloda Hill.
Zwartbles £81 Stoneflatts.
Herdwick £77, £71.50 Almagill, £68 Whitfield.
Swaledale £76 Stubsgill, £74, £73 Whitfield, £70 Tillyrie and Stotsfold, £68 Tillyrie.
PRINCIPAL PRICES PER KILO
Hill Cheviot 243p, 226p Bloan Farm, 222p Cardew Hall, 215p Golden Lane and Hyde Park, 214p Hyde Park.
Texel 225p Golden Lane, 223.9p Sheala Hill, 222p East Raffles, 221p Lynegar, 220p Cardew Hall.
Blackface 215p Haithwaite and Hyde Park, 208p, 206p Haithwaite, 205p Scarlett Hall, 200p Bloan Farm.
North Country Cheviot 210p Hyde Park, 180p Cowburn.
Charollais 208p Scarlett Hall, 205p Hillside.
Greyface 205p, 193p Stubsgill, 190p Pennersaughs, 185.1p Haithwaite, 185p Whitfield Farm.
Suffolk 204p Haithwaite, 203p Bidlake, 199p Broomhills, 193p Scarlett Hall, 189p Brewery House Barn.
Herdwick 203p, 199p Almagill, 189p, 186p Whitfield Farm.
Swaledale 200p Stubsgill, 192p, 185p Whitfield Farm.
Lleyn 191p Sloda Hill.
Zwartbles 184p Stoneflatts.
Half Bred 173p Harwood House.
Leicester 149p Stubsgill.
Another good show of 3,667 cast ewes and rams sold to an increased ringside of buyers. All ewes sold to great demand with best quality ewes and cast rams being extremely dear. Top of £154 for a Texel ram from J.F. Latimer, Ina House, others £146 Lynegar, £138 Easthill; Suffolk £142 Ocean View, £140 Denton Mains, £138 Ocean View; Leicester £120 Stubsgill, £94 Pentire, £83 Upper Hindhope; Blackface £110 Tonehall, £88 Mains, £87 Upper Hindhope; Lleyn £106 Ocean View, £90 Grange Farm, £89 The Mark; Berrichon £90 Pentire; North Country Cheviot £80 Bardnaclaven; Swaledale £75, £74 Hepplehill; Herdwick £63 Boathouse Cottage; Hill Cheviot £56 Crosslee.
Heavy ewes to £140 for Texels from Ocean View, £131 Ocean View, £130 Easthill, £128 Ringliggate, £127 Bardnaclaven; Bleu d'Maine £125 Ocean View, £118 Grange Farm; Charollais £124 Ocean View, £123 Thackwood, £123, £121 Easthill, £116 Ocean View; Suffolk £120 Bardnaclaven, £118 Haithwaite, £117 Grange Farm, £115 New Farm, £114 Grange Farm; Beltex £116 Pennersaughs, £100 Thorns, £98 Netherplace; Leicester £102 Ramshope, £90 Stubsgill, £88 Spoutbank, £86 Upper Hindhope; North Country Cheviot £98 Bardnaclaven, £90 Ocean View, £88 Stittley, Nirvana and Hollands, £87 Haithwaite; Greyface £94 Cambeckhill and Mill View, £93 Sceughdyke, £91 Tone Hall, £90 Broomhill, £89 Brocklerigg; Zwartbles £92 Thorns, £88 Netherplace; Half Bred £92 Knock, £90 Haithwaite, Waterside and The Bog, £85 Shankfieldhead; Cheviot Mule £82 Haythwaite Lane, £71 Crosslee.
Hill ewes to £86 for Cheviots from Supplebank and Blackfaces from Stotsfold, other Cheviots £80 Winterhope, £76 Hyde Park, £75 Cottage, £73 Upper Hindhope, other Blackfaces £78 Almagill, £76 Cathpair, £74 Stotsfold, £73 Ramshope and Mill View; Lleyn £83 Cottage, £74 Bidlake, £70, £68 Knock; Kendal Rough £74, £64 Gill Head; Swaledale £70 Stubsgill, £68 Blakelaw, £67 Nettling Flatt, £63 Allenheads, £62 Hollands; Herdwick £63, £55 Ashley Park.