Queen's Award Crowning Glory for World No.1 JCB Backhoe
2012-04-23
Crowning glory.... pictured left to right are employees Shaun Alcock, Ian Graham, Gary Powell and Paul Durose celebrate news that JCB has retained its position as World Number One backhoe loader manufacturer and won a Queen's Award for Enterprise.


JCB has been honoured with a Queen's Award marking the global success of its iconic backhoe loader – in the same week the company confirmed it had retained its crown as the World's Number One manufacturer of the machine.

The Queen's Award for Enterprise has been bestowed on the Backhoe Loader Business Unit in the International Trade category for 2012. It is the 27th Queen's Award to be won by the JCB Group since 1969 – a record for a UK company – and the 6th for its backhoe loaders. The Award honours an increase in overseas sales of almost 150% from 2009 to 2011.

The news comes in the week that JCB announced at the Intermat construction equipment show in Paris that it had retained its position as the World's Number One manufacturer of backhoe loaders for the 12th year in succession.

JCB Group Chief Executive Alan Blake said: "To be World Number One with the JCB backhoe loader is a tremendous endorsement of the quality and innovation that goes into producing this machine. To receive a Queen's Award honouring export sales growth of the JCB backhoe is the icing on the cake and a huge honour for every single employee associated with its success."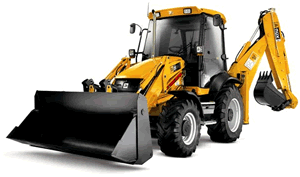 The backhoe loader was pioneered by JCB founder Joseph Cyril Bamford in 1953 and JCB now manufactures the iconic machine on three continents: at the company's World HQ in Rocester, Staffordshire, UK; in Delhi, India and in Sao Paulo, Brazil.
The backhoe is sold in more than 120 different countries. As well as strengthening ties in established markets, such as Russia and the CIS, Eastern Europe and the Middle East, JCB has also opened up new markets over the last three years, including Latin America and Africa, where sales success is being enjoyed in the Democratic Republic of Congo, Guyana, Sierra Leone and Zambia.

Lidl Shows Commitment to British Farming


Heinrich Dreyer's 150th Birthday


Lely Invests in Europe's Most Sustainable Company Premises