Specialist Sales Team for NMR's New Silent Herdsman
2010-08-04
NMR has taken on two specialist sales managers for its new electronic heat detection system, Silent Herdsman – Andy Paine, based in Harrogate and covering the north including Scotland and Northern Ireland, and Maurice Hart, based in Gloucestershire, covering the south and south west.
Andy Paine, Silent Herdsman sales manager north, Scotland and Northern Ireland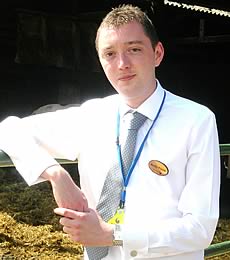 Silent Herdsman has been funded by a Scottish Enterprise research programme with a £4.75m investment and trialled at the SAC Acrehead dairy unit. It includes robust collars with a processor that monitors motion, a base station and the PC with Silent Herdsman software.

Following a degree at York University, Andy Paine pursued a career in sales. This included a year working at NMR in its Nordic Star ear tag sales unit. "I have got to know a number of producers and look forward to working with many more," he says. "Silent Herdsman uses ground-breaking technology to provide a reliable and highly accurate heat detection service that will meet the needs of many producers."

Andy will be responsible for sales of Silent Herdsman in the north, an area that includes Cheshire and north Shropshire, Scotland and Northern Ireland.


Maurice Hart, Silent Herdsman sales manager, south and Wales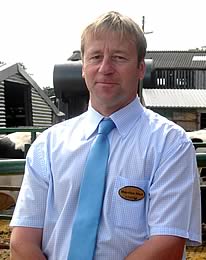 Maurice Hart has more than 20 years' experience in the dairy industry with cattle breeding, animal health and dairy equipment companies. He started his career in practical dairy farming and progressed into sales.

"NMR is offering producers the very latest in heat detection services," says Maurice. "Heat detection is a challenging area on many units, particularly in high production and expanding herds. But with accuracy rates up to 20% better than its main competitors, we already have a number of producers keen to see the new system."

Maurice will be promoting Silent Herdsman to producers in Wales and the southern region including the south west and as far north as south Shropshire.

Causeway Classic Sale Catalogue Boasts Rock Solid Genetics


Auction Offers Last Chance to Buy O-Man Semen


Cogent Elvina, the UK's Top Home-Produced Bull, is Now Available Sexed