Kiotech Appoints Lucy Waldron as Senior Nutrionist
2010-07-26
Kiotech, the supplier of high-performance natural feed additives which enhances health, growth and sustainability in agriculture and aquaculture, has appointed Lucy Waldron as the company's first Senior Nutritionist.
Lucy Waldron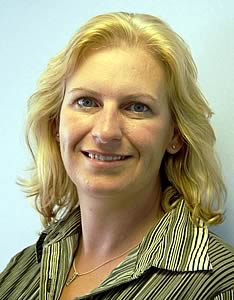 Lucy, who holds a PhD in monogastric nutrition, is also a Registered Nutritionist. She started working in the animal feed industry in 1995 and has been involved with developing technical ingredients and health / feed related products as well as conducting research in pigs, poultry, calves, cats, dogs and horses. She set up her own animal nutrition consultancy in New Zealand in 2005 and holds an emeritus position at Massey University as an Associate Researcher. Lucy also edits the World's Poultry Science Journal

"I am delighted Lucy has joined us," said Richard Edwards, chief executive of Kiotech. "She will be working across our Kiotechagil and Optivite businesses on new product development, looking at new markets and identifying potential acquisition products. She will also play a key role in providing technical support for our sales and marketing teams."

"I see this as a tremendous opportunity," said Lucy Waldron. "It gives me the opportunity to utilise my cross-species experience to benefit Kiotechagil, Optivite and their customers. I believe my international experience, working in over 40 countries in the last 15 years, will be extremely valuable as will my strong links with Massey University, giving access to world class and good value researchers".

BOCM Pauls Invests in Learning


BOCM Pauls New Ruminant Feed Product Lintec Brings Livestock Health Benefits


Brinicombe B2B Nutrition On The Web