EBLEX Launches New Parasite Product Guide
2010-03-08
Beef and sheep producers can be confident they're making an informed choice about parasite control products, thanks to the latest EBLEX parasite guide.
BRP Beef and Sheep Parasite Product Guide Feb 2010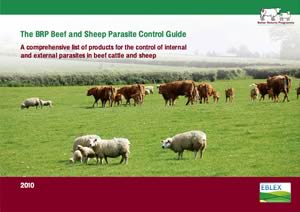 The Better Returns Programme guide, originally published last year, has been updated for 2010 to feature the latest beef and sheep parasite products and updated withdrawal periods, together with best practice advice.
"The original guide got a very positive response from farmers, who found it a comprehensive reference tool which really helped them make informed decisions regarding parasite control," said Chris Lloyd, EBLEX Industry Development Manager.
"The changes that have been made to this edition will ensure that farmers are getting the most accurate and up-to-date information on this essential subject."
For more information about EBLEX and the Better Returns Programme visit www.eblex.org.uk

New EBLEX Role Puts Direct Selling in the Spotlight


Improve Energy Management to Cut Costs & Carbon


Climate Change in a Climate of Change